►
◄
latest
habitat tv
blog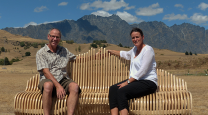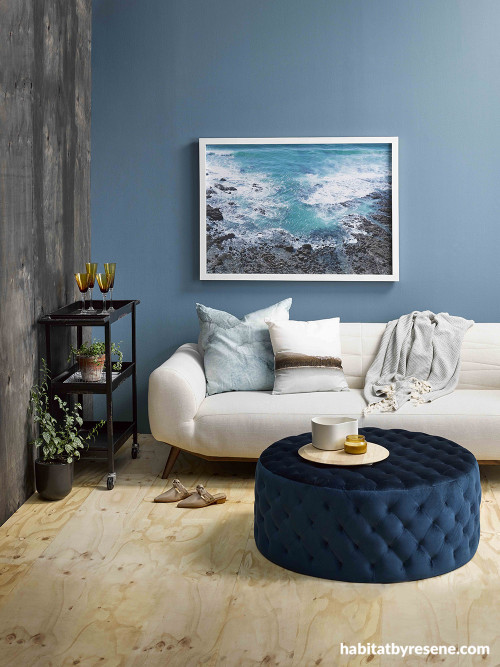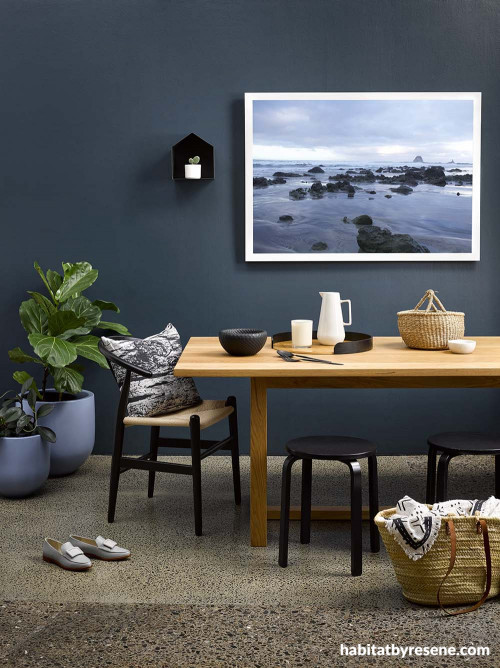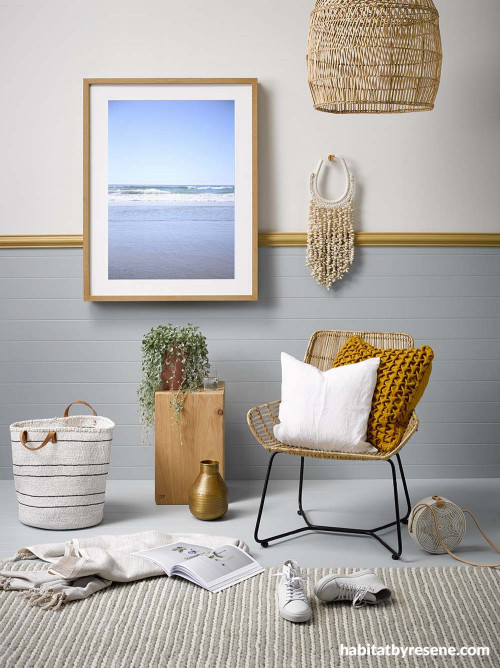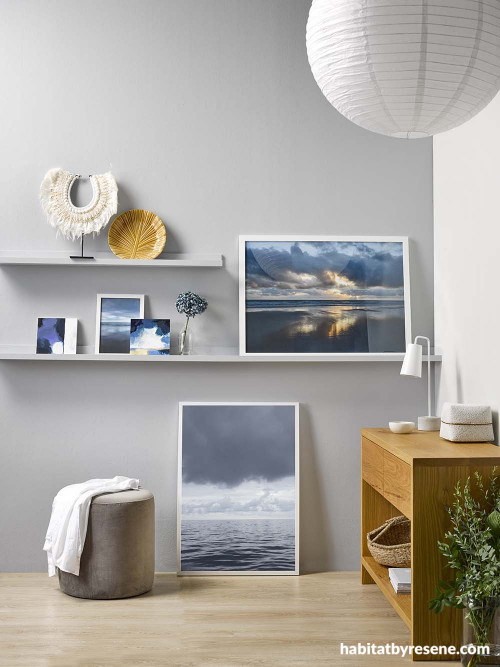 Amber brings her happy place home
Many of us have a 'happy place' – a particular spot, town or location that makes us feel good. Your happy place might be a particular type, like a bush walk, a lake, the centre of a vibrant city or any place with a view. It might be your bed, your garden or your granddad's shed.
When life gets stressful or we feel a bit low, a retreat to our happy place isn't always immediately possible. So why not bring the vibe of that place home with you, to enjoy each day?
One of stylist Amber Armitage's happy places is Mangawhai, a beachside town about 90-minutes' drive north of Auckland. She recently based a photo shoot for Gather magazine on Mangawhai, to show how you can bring the colours of your happy place home with you.
In a country surrounded by the sea, the colours Amber has chosen suit many of our homes. We're guessing that the sea or beach will be high on your 'happy place' list too.
Says Amber: "Mangawhai has always been my place to relax, unwind and be connected with nature, so I wanted this shoot to reflect that. The paint colours for each space have been influenced by a photographic print I have taken of Mangawhai and each piece of furniture or homeware selected for its relaxed feel or natural materials linking us to nature. I wanted these spaces to give you a feeling of 'coming home' and to refresh you. Throwing yourself into the comfort of a chair, art prints that you can get lost in, a calm and quiet palette with a pop of colour."
Amber's palette includes colours that can be used in all seasons and situations, from dark and moody to light and fresh. Our love of the beach and sea isn't always about summer and sun, but can be about storm-tossed seas, deep ocean waters and cooling sand.
What's your happy place, and which Resene colour reminds you of that happy place? Let us know and be in to win a $100 Resene voucher. Head to our Facebook page to comment and enter.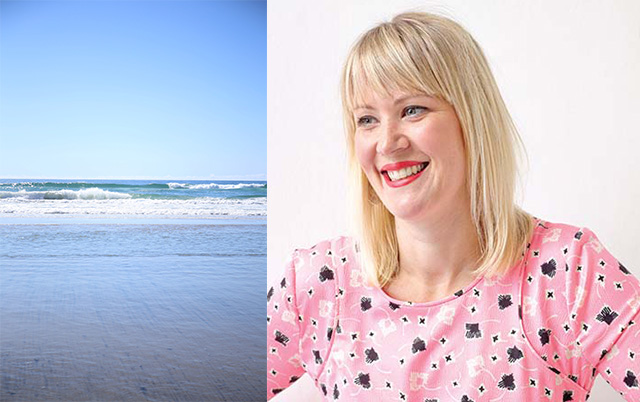 Amber and her photo of Mangawhai. For more about Amber, see www.amberarmitage.co.nz.
For more about Gather magazine, see www.gathermagazine.co.nz.
Props and accessories from Father Rabbit, Amber Armitage, Moodstore, Me And My Trend, Penney and Bennett, Ottoloom, Chaos and Harmony, Citta, Thing Industries, WRW & Co, Ecoya, Caro With Love and Indie Home Collective.
Published: 26 Apr 2018
Do you have a home full of wonderful Resene paint and colour? Send us some snaps by emailing [email protected].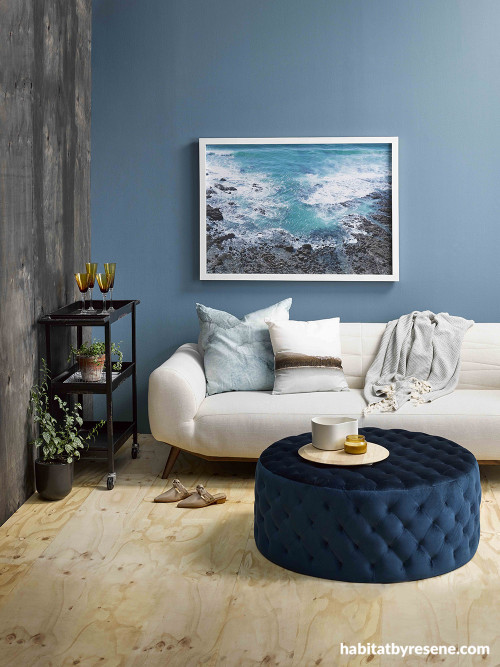 The seashore is rich in texture, which Amber has interpreted here in a wall stained in Resene Colorwood Pitch Black stain, and a floor blonded with Resene Colorwood Rock Salt. The back wall is painted in the aptly named Resene Seachange, a slate teal-blue.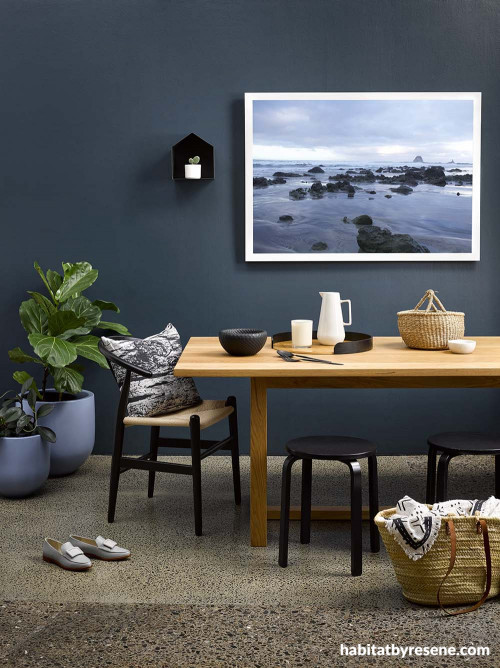 The rich atmospheric tones of Resene Coast create the perfect mood for any style of dining area, formal or casual. The floor here is protected with Resene Concrete Wax, the concrete pots are painted in Resene Ship Cove, and the stools are in Resene All Black.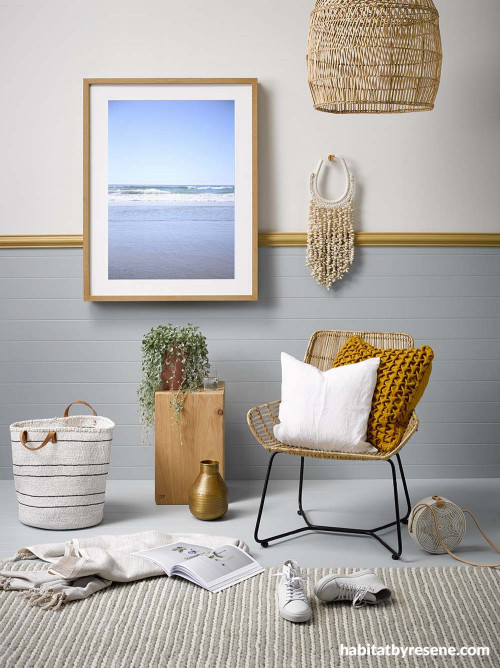 A new take on an old favourite – tongue and groove panelling. Here, it's used horizontally rather than vertically for a contemporary twist, and painted in Resene Half Dusted Blue, along with the floor. The top part of the wall is in Resene Quarter Albescent White and the dado rail is in Resene Papier Mache.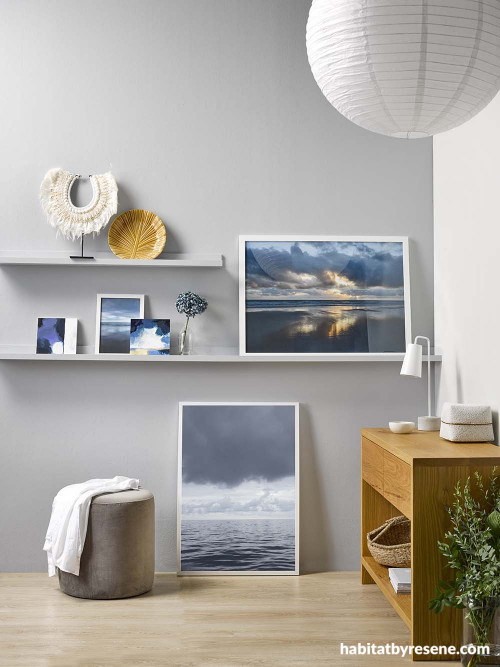 A clean-lined airy space with a Scandi vibe, this living room corner has one wall and the shelves painted in Resene Half Grey Chateau and another wall in Resene Sea Fog. The floor is finished in Resene Colorwood Whitewash, a great colour from the Resene Colorwood stains range that gives a beachy look to any timber – use it on floors, furniture or accessories.
Resene Quarter Albescent White
the look
If you're stuck on what
colour to use or need colour
advice, try out the Resene
Ask a Colour Expert service.