►
◄
latest
habitat tv
blog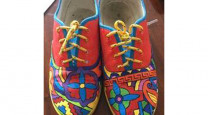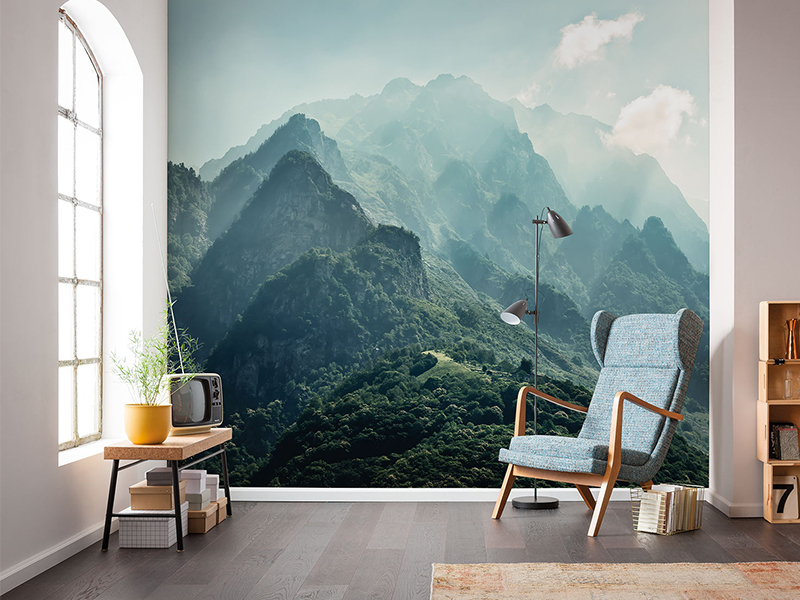 Bring your walls to life with a photographic mural
04 Jul 2019
As homeowners and interior designers have begun embracing bold design, photographic murals have arrived as a way to bring exotic room-defining looks home – without ever needing to step foot on a plane. Perfect as an accent wall for creating a 'room with a view' in a dining area or enhance creativity in an office, incorporating a floor-to-ceiling image of some of the world's most breathtaking landscapes is a sure-fire solution if you're looking to completely transform a space.
Try one of these creative colour palettes to complement four of our favourite eye-popping panoramic designs from the Resene Wallpaper Collection.
Mountains of style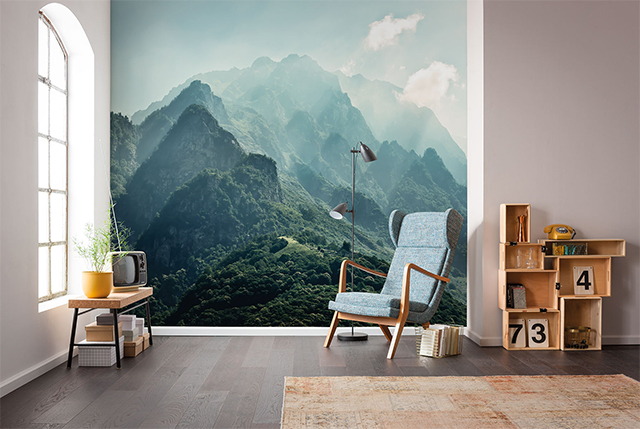 While a design like this is ideal for rooms with a bit of height to them, there ain't no valley low enough to keep Resene Wallpaper Collection PSH033-VD3 from stealing the show.
To bring some sky-high style in a living area, try it with an accent wall in Resene Despacito and paint the remaining walls Resene Sea Fog, then add a chair or two in Resene Moby, a plant pot or vase in Resene I Dare You, and stain timber floors in Resene Colorwood Iroko waterborne stain.

Desert dreaming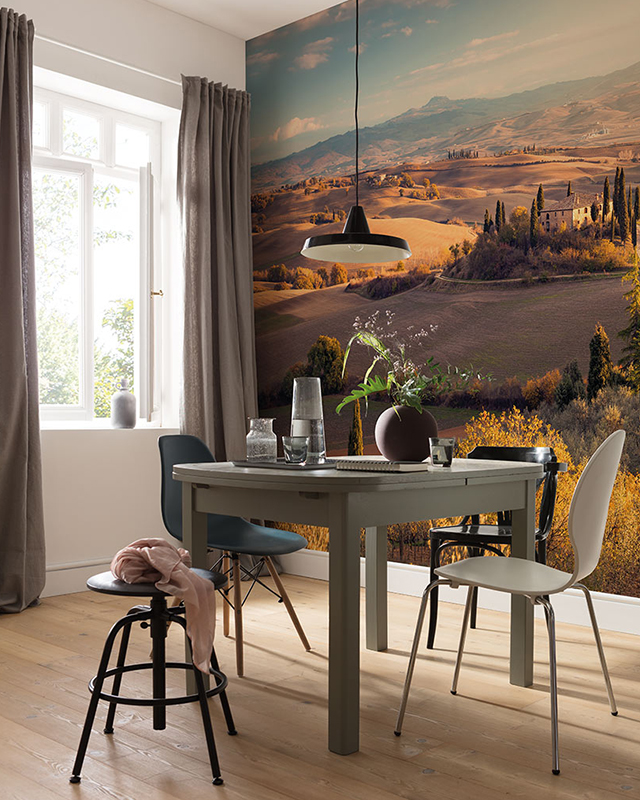 Resene Wallpaper Collection PSH094-D4 really brings the heat to the feature wall in this dining area.
With a dreamy-looking desert like this one, opt for a lightly toasted warm white like Resene Rice Cake on the rest of the walls then play up the earthy tones while accenting the cooler colours from the sky by painting a dining table in Resene Peace, one chair each in Resene Fast Forward, Resene Quarter Duck Egg Blue, Resene Artemis and Resene Twilight Zone and a vase in Resene Rebel. For balance, keep timber floors neutral in Resene Colorwood Natural waterborne wood stain.

Beachy keen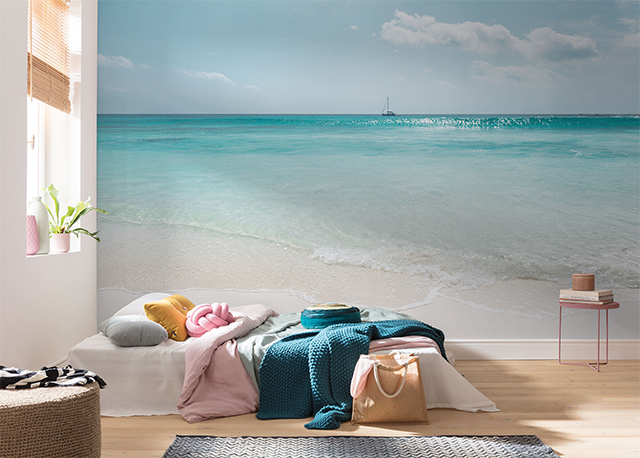 If you don't live by the sea, you can always bring the ocean to your place with Resene Wallpaper Collection PSH097-VD4 on one of your bedroom walls.
For a pretty look, introduce accents of Resene Shilo on plant pots, paint a bedside table with Resene BFF and add a few accessories in Resene Turbo and Resene She'll Be Right. To finish the look, try Resene Green Meets Blue on a chest of drawers and keep the base of the room light and sandy by staining plywood floors in Resene Colorwood Whitewash.

Its a jungle in here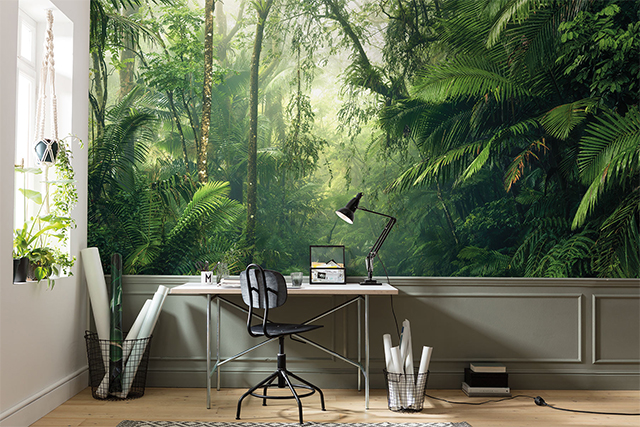 When you're slaving away at your desk, it's hard not to imagine yourself better off relaxing in a lush rainforest somewhere. By adding in a bit of fresh foliage and a mural in Resene Wallpaper Collection PSH098-VD5 to your office wall, you can enjoy the rainforest year round.
Balance this wild design with a little industrial flair, including paneling in Resene Rivergum, surrounding walls in Resene Half Merino, a factory-style chair and task lamp in Resene Noir, plus a few accessories, such as hanging planters, in Resene Smoothie and Resene Mother Nature.