►
◄
latest
habitat tv
blog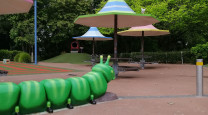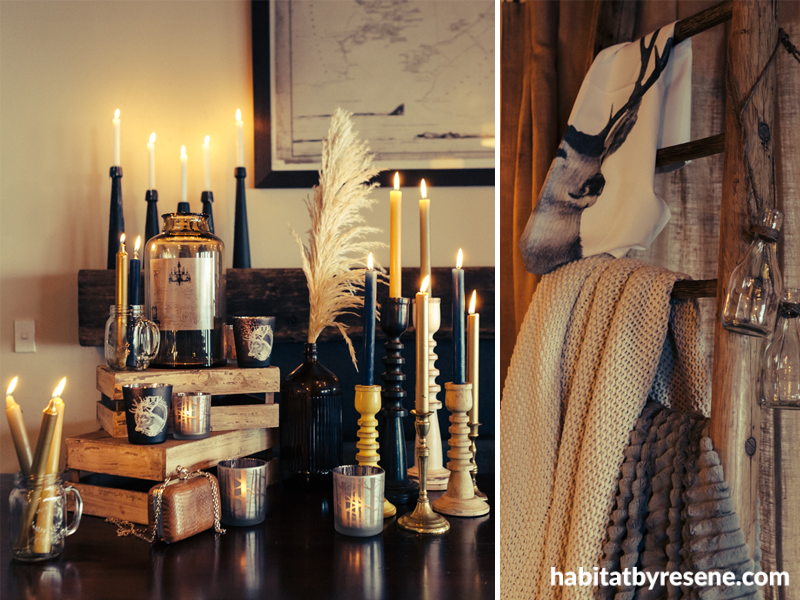 Creating a home with hygge
11 May 2016
Stylist Francesca Storey shares her tips on how to cosy-up your home, or as the Danes would say, how to create a home with 'hygge'.
Moving into the cooler months, the light is changing and the mood of our homes is evolving. We gravitate to more comfortable chairs and velvet cushions, and lingering over soft throws and blankets.
New or old, rented or owned, whether your home has an influence of Scandi, the Orient, or even 'Les Enfants' (French for busy-little-mess-makers!) this is the time to touch more luxe, feel more warmth and surround yourself with 'hygge'.
Hygge (pronounced hierga) is best translated from Danish as 'cosiness' but it's not just comfy furnishings: think of the smells, textures, sounds, tastes and the people that make up those warm nostalgic moments… and that's hygge.
So how to give your home more hygge in the coming months? Think of a cosy space that you like to linger in. If it's a corner with magazine stacks close by ensure that they are truly within reach: take five minutes to move the chair or find ways to have those books and good reads a smidgen closer. At the very least make sure you have a place to rest your well-deserved beverage.
Do you need more or less lighting for the chilling-out task in hand? An abundance of candles will certainly add more hygge but if you need to lighten your reading nook an oversized angle-poise could be just the thing or if vintage is your love, paint a traditional wooden floor lamp to personalise your space.
Position a rug under the chair legs to help anchor the space and to keep your toes warm: consider a silky soft sheepskin on the seat or a draped woollen throw to keep you snuggled there for longer.
Here are some more tips for hygge styling:
If you love it, use it! Just because it's pricey or sentimental don't be afraid to make it utilitarian. A Crown Lynn swan is perfect for flowers or general display but gorgeous too as a useful don't-know-where-to-put-it pot by your entrance. Use your imagination. A 1950s vintage card storage box with the Queen's portrait contains our family First Aid - it's hard not to love my three-year-old asking for the Queen to make her better!
Have courage in moving furniture and pictures around where you wouldn't have placed them before - just because you've not tried it, doesn't meant it won't work, and you can refresh your home for free. Ask a friend to give you a hand and another perspective.
Personalise your space and display what you love. Whether it's cropped pages from a magazine, book covers, a puzzle, heartfelt notes, vinyl, maps or cloth, displays become the profile of you, your home and your whanau: your real-life Pinterest! A simply framed image of a stag-head cut from an orange coloured box from a well-known drinks company was perfect for one client so don't be afraid to play with what's freely available.
Frame with washi-tape, wood or light: tape images to walls or doors, stick them to mirrors or for extra impact let the light shine through with a light-box. Go for gallery-style impact and for extra definition group smaller items closer together but don't over-think their organisation.
Get CReATivE. Yes, wooden bottle crates have done the rounds but they keep on coming! Paint them, line them, screw them, wheel them, stack them or sit on them.
If in doubt, bring in the green. If a space feels a little sad or stale, leafy foliage and even pretty weeds bring life and fresh air to a room.
---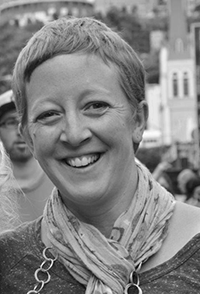 Francesca Storey runs Showroom, an in-home accessories store and styling service, where she creates a pop-up showroom in your own home – a great way to try out new looks and to show others how it can be done. See her on the web, on Facebook and Instagram.
Published: 11 May 2016