►
◄
latest
habitat tv
blog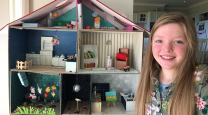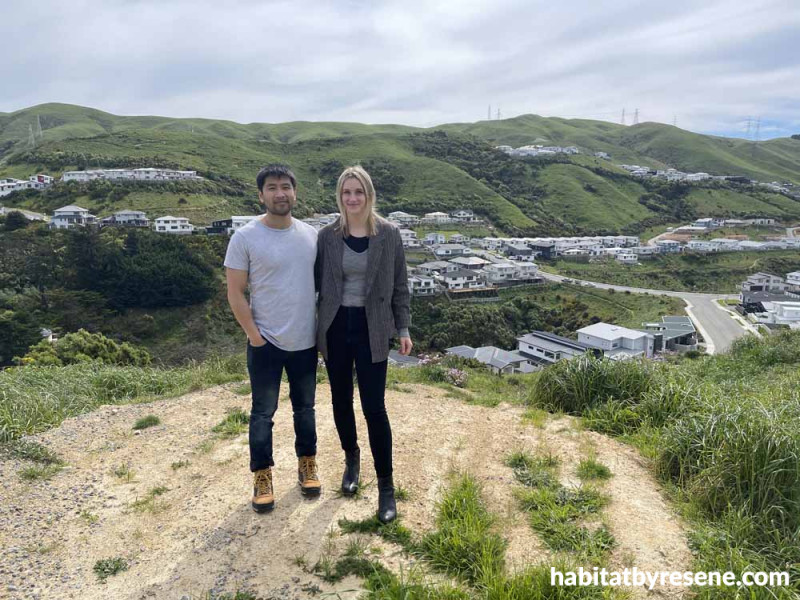 How to do a new build the right way: Wei and Emily's building blog
14 Apr 2022
Building ideas with Master Builders
Building a home or doing a major renovation is a big deal – it can often seem intimidating, especially in these uncertain times. But for Wellington's Wei Lin and Emily Rollason, they couldn't be happier with their decision to build during the Covid-19 environment.
Wei and Emily are about to start building their dream home in Churton Park, Wellington. They have always wanted to build a new home to fit their busy lifestyle and make it their own. So far, the new build has been a great experience, which they credit to working with Master Builder Jarrad Tilyard from Kenepuru Homes.
While lockdowns and uncertainty of the pandemic have added to the apprehensions all homeowners feel during their build process, Wei and Emily are feeling confident. We sat down with Wei, Emily, and Jarrad to discuss the start of their build journey. We will be checking in with them every few months to share their story and tips.
Wei and Emily, why did you decide to build new?
We've always wanted to build our own home. We love that with a new build we can create what we want our home to be, rather than compromise with something that's not quite perfect.
For us, Churton Park in Wellington felt like the right place to do this – it's a nice, modern community just far enough away from the hustle and bustle of the city. Coming from windy Wilton, we really like the wide, open roads and sense of space.
How did you go about getting started?
At first we wanted to buy land and organise our own build, but both land and builders are really scarce in Wellington at the moment, and we wanted to get started. So, we decided to go with a land and build package. Much as the name suggests – with a land and build package rather than buying a section and building on your own, you buy a section and a house-build from the same developer. Everything is taken care of by the build team. It makes a large, intimidating project seem simple and for a young couple who haven't done this before – that makes a huge difference.
We found Master Builder, Jarrad, who had a package available and was ready to get going. We felt reassured that Jarrad was a Master Builder, he is backed up by the Master Builder's organisation, which brings us peace of mind.
What has working with Jarrad been like?
The process so far with Jarrad has been really easy. He is a genuine guy that we have trusted from day one to build our home. We didn't know what we were in for at first and we had lots of questions. Jarrad has been really upfront about the process and costs and has been happy to make changes as we go along. A massive relief for us was that Jarrad and his team have also managed the consenting process for us.
What changes did you make?
Jarrad has been really accommodating in helping us make changes. As we spend more time thinking about our end home, there are always new ideas and tweaks popping to mind. Of course, as we have never done this before we really rely on Jarrad to give us practical advice. He has been really helpful in facilitating these changes. He often tells us if an idea or a change isn't necessarily the right decision and provides us with alternative solutions. Jarrad also gives us guidance on what to think about and what it could cost.
We have changed the kitchen layout to make it easier to work in, switched the dining area from carpet to wooden floors to make any spills from future kids easier to clean up, and changed the bathroom to tiles because we wanted a different style. It has been fantastic to add our personalised touches – these changes are really what are making this house feel like our home.
Did you take out a Master Build 10-Year Guarantee?
Absolutely we did. It brings us peace of mind, especially as we don't know anything about building. My [Wei's] Dad told us to check that everything was in place on-site, but we didn't know what to check! The Master Build 10-Year Guarantee protects us for ten years, even after the build is complete, and can be transferred to new owners if we decide to sell. It is really appreciated, especially in these uncertain times.
Jarrad, how are things going for you? Are you busy?
Things are really good. We have finished quite a few homes last year and are active on eight builds at present. With 41 projects in the pipeline, we have renovated new premises for our team to operate out of. We're also bringing on some new people to help us deliver the upcoming projects. I'm really grateful to be in this position, especially during COVID.
What excites you about this build with Wei and Emily?
Build and land packages are a great way to deliver quality dream homes for our clients, without breaking the bank. For Wei and Emily, with their busy lifestyle, this package works for them. Instead of working with the council, architects, builders and landowners, they only have to work with me. It really does take a lot of the stress out of the process.
I see a lot of plans where designers or architects have designed their clients' dream home, but haven't taken into account their budget. It can get pretty awkward when I tell them their dreams aren't possible without a big increase in cost. Working with a development company from day one can definitely help with that and iron out any confusion. I've been able to help Wei and Emily make the changes they wanted while sticking to the original plans and within budget.
I really like working on challenging builds, and due to the shape and slope of the site, this is certainly one of them. We have come up with a fantastic design that works for the section, sun and views.
How important has communication been in the build process?
Communication is everything. It helps manage expectations, which is especially important in the current environment where everything is changing. If any challenges come up, good communication helps us get through it.
What do you think about the Master Build 10-Year Guarantee?
More often than not, building a home or renovation is the biggest investment our clients will make in their entire lives, and I take that seriously. Having the Master Build 10-Year Guarantee gives people the confidence. Knowing that they are covered for their loss of deposit, non-completion, and structural defects really helps. The banks can be tricky at the moment with their lending, and some are asking for a Guarantee before you can get a mortgage.
To follow this build journey, to get more helpful advice, and to find a Master Builder, visit masterbuilder.org.nz.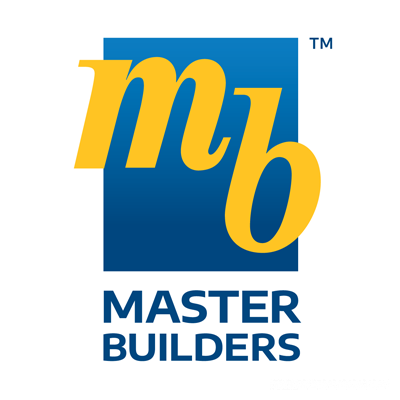 Published: 14 Apr 2022