►
◄
latest
habitat tv
blog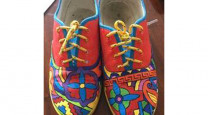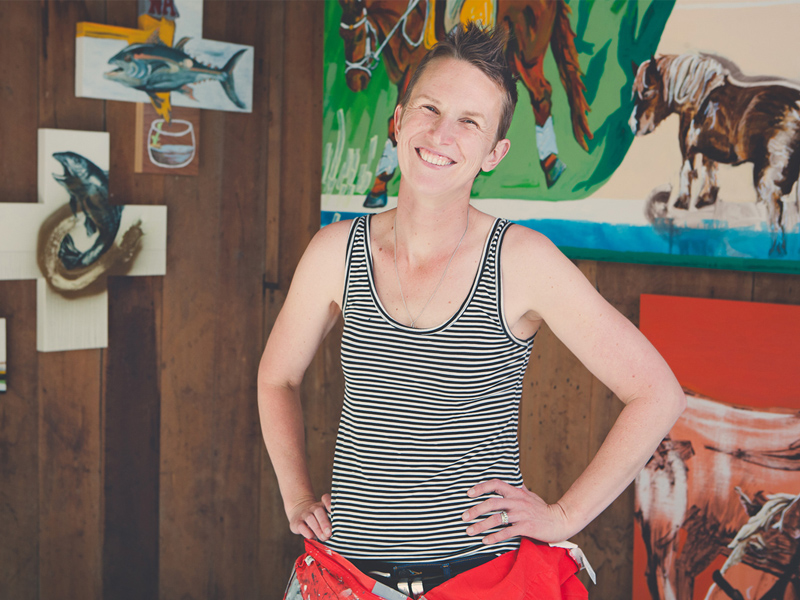 Katie processes life through art
06 Apr 2017
After years of teaching art and photography, artist Katie Blundell has returned to her roots in Clevedon, south of Auckland. There, she opened her own Gallery+Studio in Clevedon, where she creates, exhibits and teaches, and is able to focus seriously on her art.
Katie also helped launch the successful Clevedon Art Trail, held for the first time this year. Next year's Auckland Anniversary weekend event is already being planned.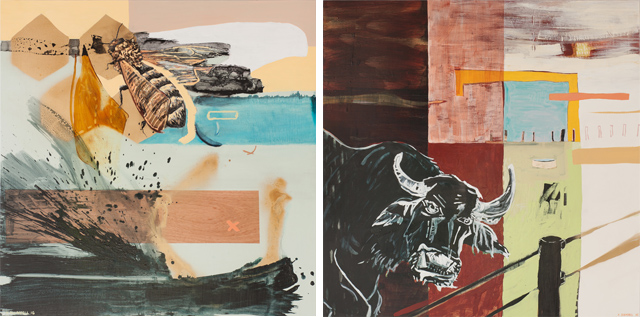 Mind Your Own Beeswax and Take the Bull by the Horns
What inspires you in your work?
I am inspired by my everyday. By the people I meet, what they say, what I see, experience, how I think and feel. I use my artwork as a way of processing life. I make art that is personal to me yet often touches on the universal ideas that come along with being human, such as happiness, want and ambition.
How do you incorporate Resene products into your work and why do you use Resene paints?
When I realised early on that many artists, including the famous Colin McCahon, used house paints I was sold. I try whenever possible to use waterbased paints and have found Resene paint to be great to use and very durable. I love the way the paint can be opaque and/or create fantastic colour washes. In my new work I am using the Resene Enamacryl - I have bought just five pots, in red, yellow, blue, black and white, and am enjoying mixing every colour I desire.
How has the style of your work evolved? What has influenced you?
I enjoy the process of making art and learnt a lot technically from studying printmaking. I transfer these skills into my paintings and everything else I do. I have been influenced largely by abstract expressionism and the idea of tapping in to the collective unconscious. Sometimes my work is more abstract, sometimes it is more expressionist but, yes, I have a style and you can always tell the work is mine.
Do you have a favourite piece?
I don't have favourites as every work is special. One collector once told me that it was like having pages from my diary. It is true, I can look at each piece and it transports me back to when I made it. Every work feels like a piece of my soul. Selling them can be hard but it is great to see them out in the world and being enjoyed.
And a favourite colour?
I think you can tell a lot about someone by asking their favourite colour. Today, my answer is yellow. Much like me it is optimistic, confident, loud, fun, full of life and a little anxious.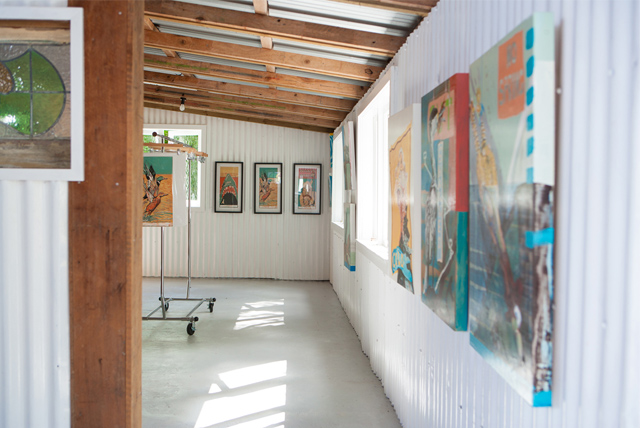 For more of Katie's work, visit www.katieblundellartist.com or see her on Instagram and Facebook
Katie's Gallery+Studio is currently open by appointment only until spring.