►
◄
latest
habitat tv
blog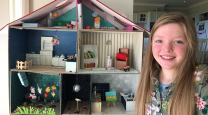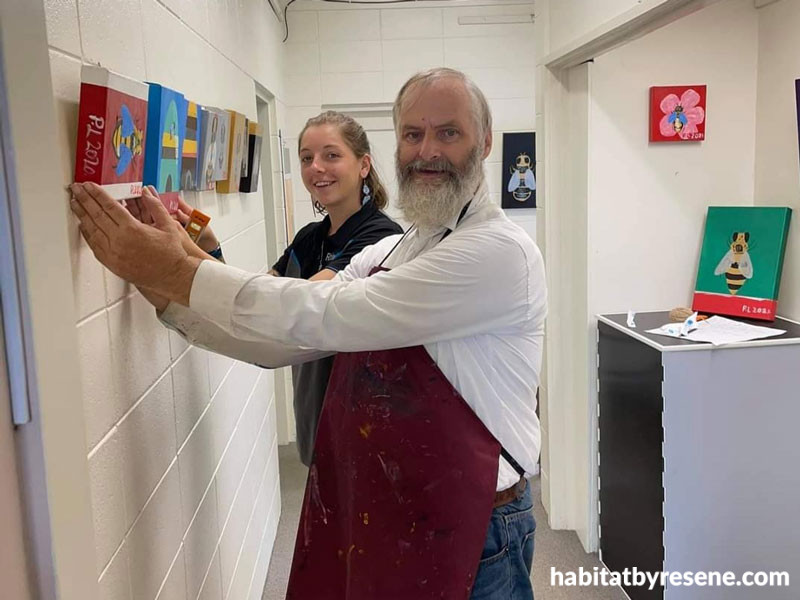 Making the arts accessible to everyone  
16 Mar 2022
Almost as long as humans have been creating, there has been a connection between creativity and improving health and wellbeing. One Hamilton organisation is living proof of the impact of giving thousands of people, of all ages, the opportunity to connect and create.
"Our goal is to make the arts accessible to everyone," says Cass Hendry, programme manager for the Arts for Health Community Trust.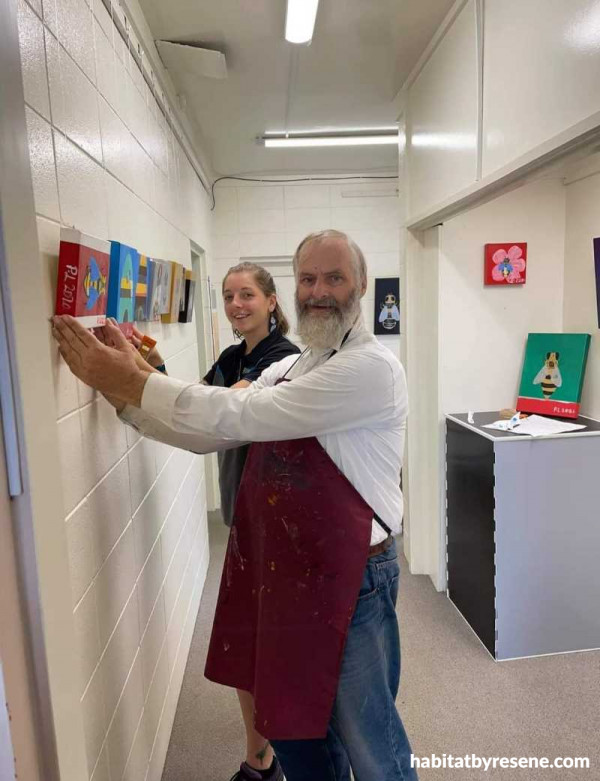 Phillip Longley and Rhiannon Jackson prepare for an exhibition at the Arts for Health Community Trust.
For 35 years the trust has been running a community creative space where people can go to create art and find social connections to help them work toward improving their personal health and wellbeing.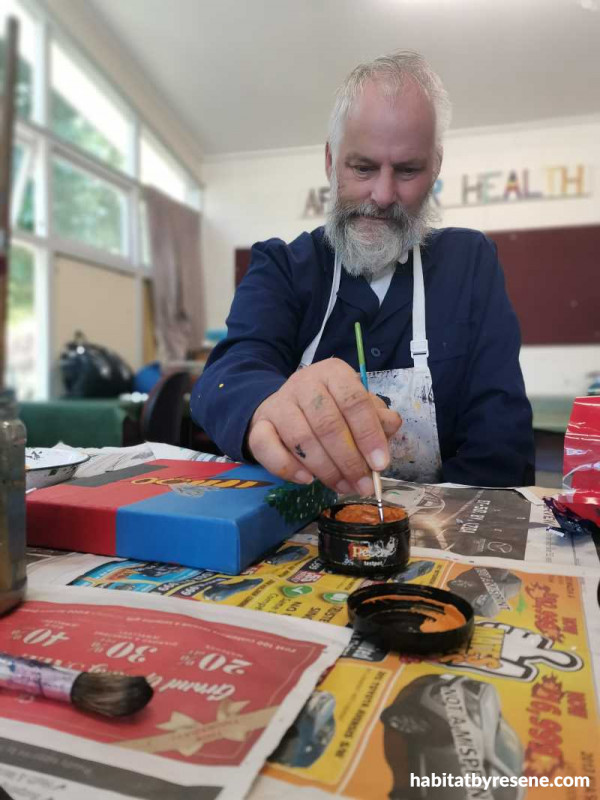 Philip Longley finishes one of his paintings using Resene testpots.
The centre offers opportunities for visual arts like painting, drawing and sculpture but other forms of creativity such as poetry or knitting are also available. The centre also now offers art therapy with clinical therapists and runs outreach sessions in other locations around the Waikato at places like the Cancer Society lodge, Women's Refuge and brain injury treatment centres.
"Many of the people that come to us for help have some kind of unwellness, and it is very easy for them to become isolated," says Cass. "This is a nice, safe place where people can come to make connections. For some, that's enough. They might just come here and sit and chat and knit.
"Others come because they want to try something new, and develop skills.
"We encourage them toward an exhibition. It's such a celebration to get to that point. They've learned all these skills, had to put a portfolio of work together, they've framed them and hung them; they have a little exhibition opening and talk to the people that come.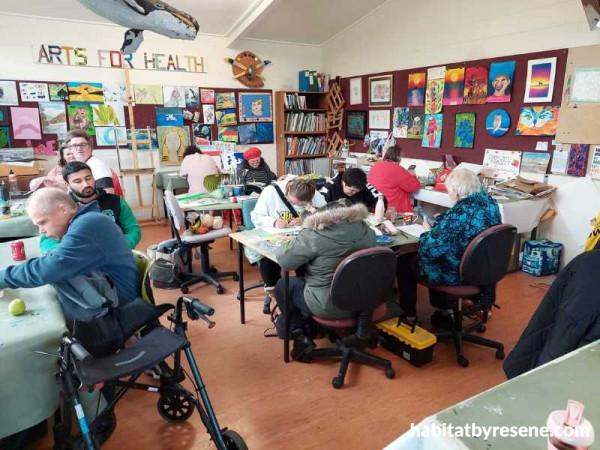 The Arts for Health Community Trust offers a place where people can come to create and connect.
"We can get 50 people turn up, so that's quite scary for someone who doesn't usually get out there. It's an awesome way for people to grow and we will work individually with people to get them to that point," Cass says.
Resene testpots are often the paint of choice for Arts For Health's painters and creators. Hendry says Resene's vivid colours are very appealing to those they work with but the huge colour range available also helps in a more practical sense.
"Some of our people don't understand the mechanics of colour mixing, or may not have the cognitive ability to do that, but we can just show them this whole range of really nice vibrant colours that are already good to go. It's the perfect set-up," Hendry says.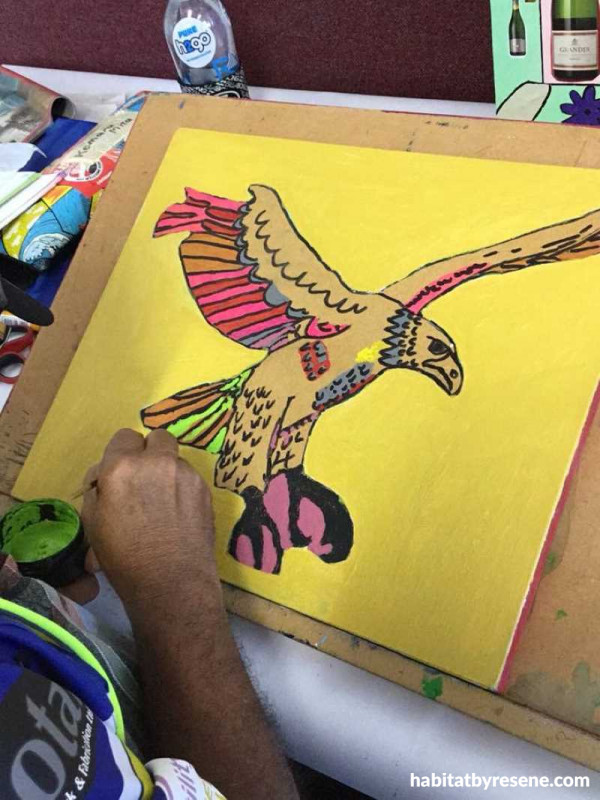 Vivid hues and the huge range of Resene colours available help the artists realise their creations.
"We always seem to run out of the whites and yellows first. Then black, and then the blues and reds."
She adds that the Resene testpots aren't just used on canvas. They've found their way on to waka, and skateboards among other things as each person works on different projects with the trust.
Cass says the goal of the trust is to get people to the point where they don't need them anymore.
"We want to get them to a place where they know how to access the arts at home and they know what they're doing. That means if they can just carve out half an hour for themselves to do some painting, drawing or colouring at home, it's of benefit to them."
Find out more about the Arts for Health Community Trust
Published: 16 Mar 2022