►
◄
latest
habitat tv
blog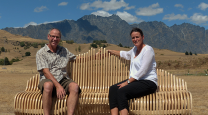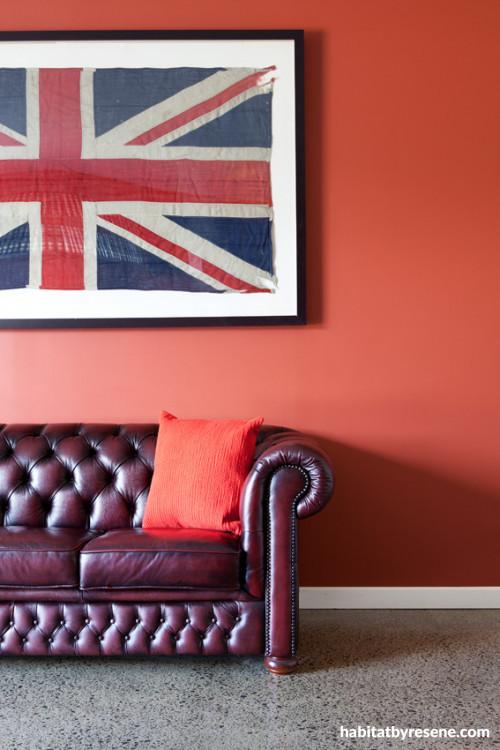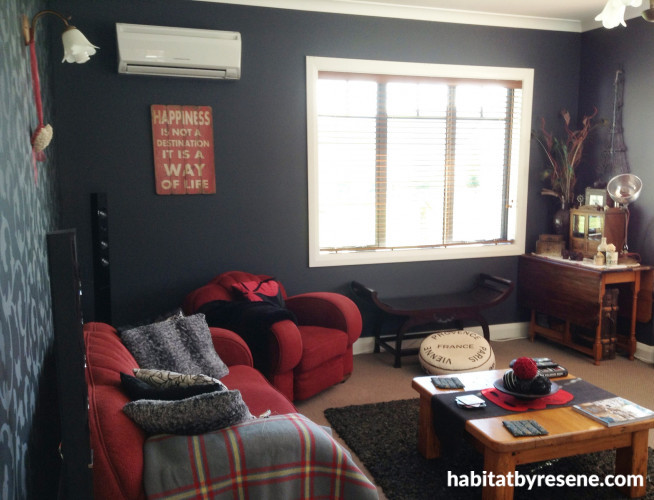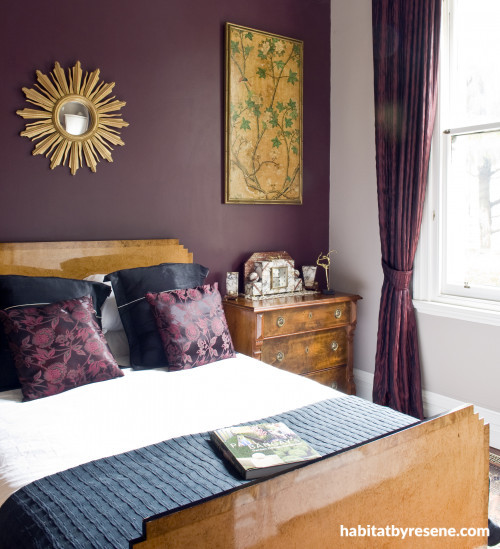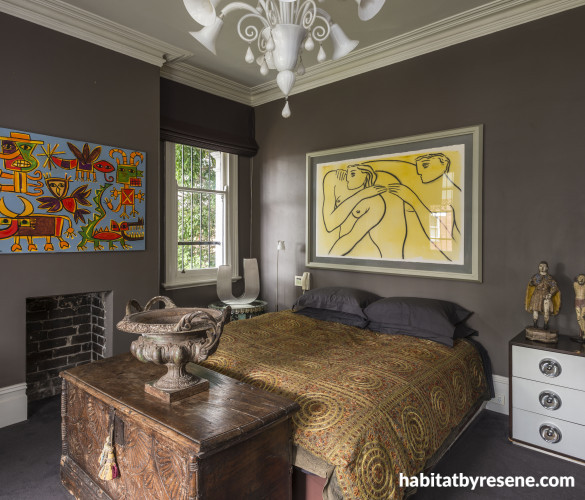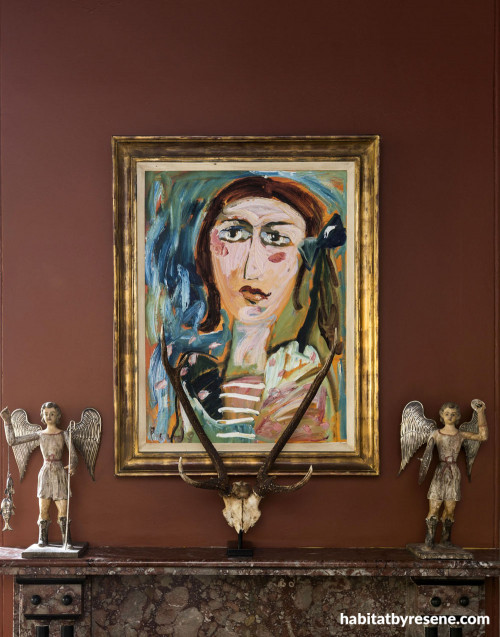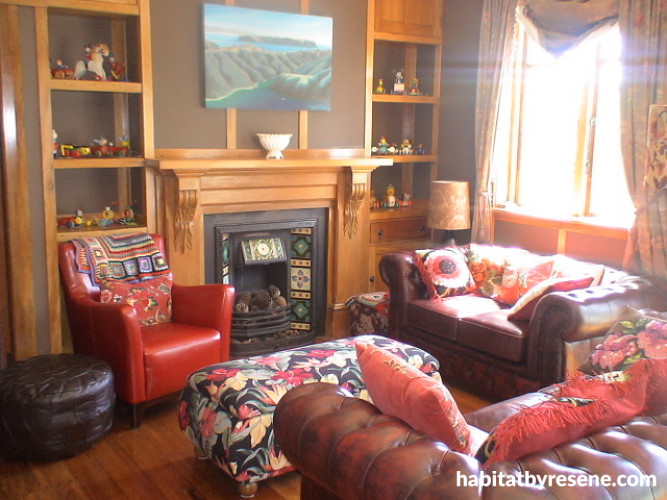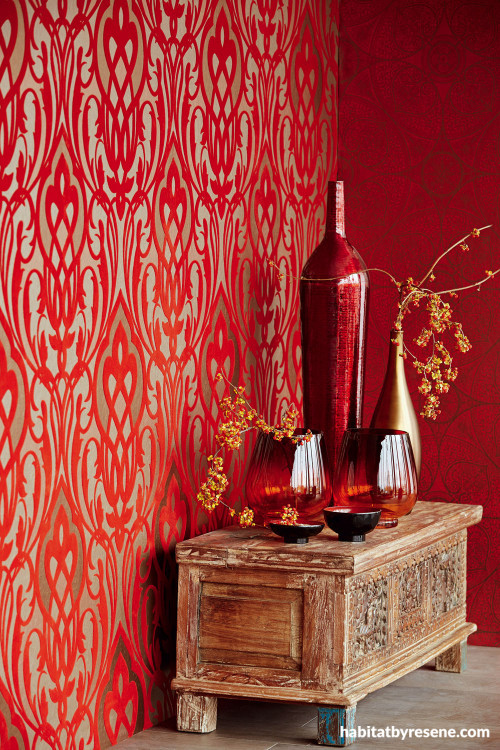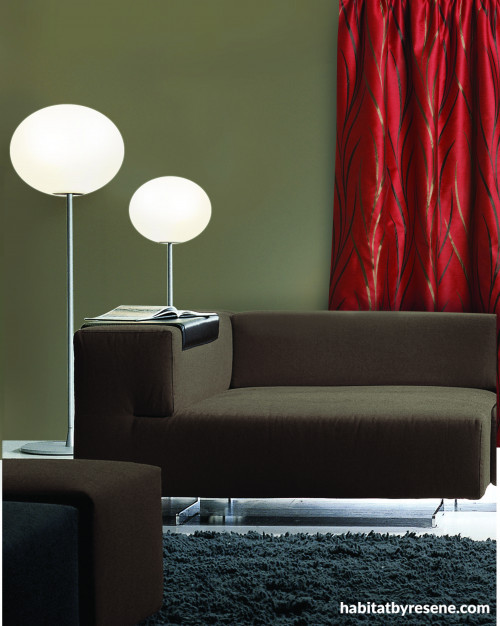 Cosy up with colour
It took a while – not that we're complaining – but winter is now here in full force. All it takes is a couple of icy southerlies or frosty nights for us to hunker down and bed in. And there's nothing like a rich, warm, cosy room to retreat to.
One of the easiest ways to make a room feel cosy is to paint it a warm Resene colour. One of the many reds perhaps, or a burnt orange, a mellow yellow or a snuggly deep brown.
Muddy it up

If you're trying for a warm feel, choose colours that are deeper or muddier in tone rather than those that are brighter. For example a bright red like Resene Red Hot will rev you up rather than relax you. But if you go for something like Resene Shiraz, its mellow rich tones will be a cosy and enveloping addition to your interiors.
This rule is especially true for orange, which in its brighter forms can be highly invigorating and energising. But if you choose a burnt orange or terracotta shade like Resene Ayers Rock, it will create a respite from the chill without making you bounce off the walls.
Sunshiny yellows are more likely to remind you of spring but go for a rich mustard gold like Resene Hot Toddy… well, just the name makes you feel warm.
Toasty neutrals
And then there is a raft of warm dark neutrals to choose from. Dark colours immediately make a room feel more intimate and cosy – great for bedrooms, media rooms or large living spaces.
Ideal on their own or to anchor a scheme, dark neutrals provide a soulful backdrop for brighter, more intense feature colours.
Dip into the popular Whites & Neutrals range for colours like Resene Triple Arrowtown, Resene Triple Friar Grey or Resene Masala.
Tip: Make sure you use Resene paint as the base for your Resene colour, especially when ordering dark shades. Resene paints are renowned for their quality and coverage whereas with lower quality paint you'll usually need more coats and more time to achieve the true effect of the colour. A false economy.
Light it right
As well as lots of comfy accessories like faux fur throws, squishy cushions, plush rugs and dark timber furniture, the right type of lighting is key to creating a cosy mood. Keep it low and atmospheric, using lamps, dimmers and wall sconces rather than bright and flat all-over lighting. And, of course, candles and fireplaces are great for creating mood and ambient light.
Published: 31 Jul 2014
Do you have a home full of wonderful Resene paint and colour? Send us some snaps by emailing [email protected].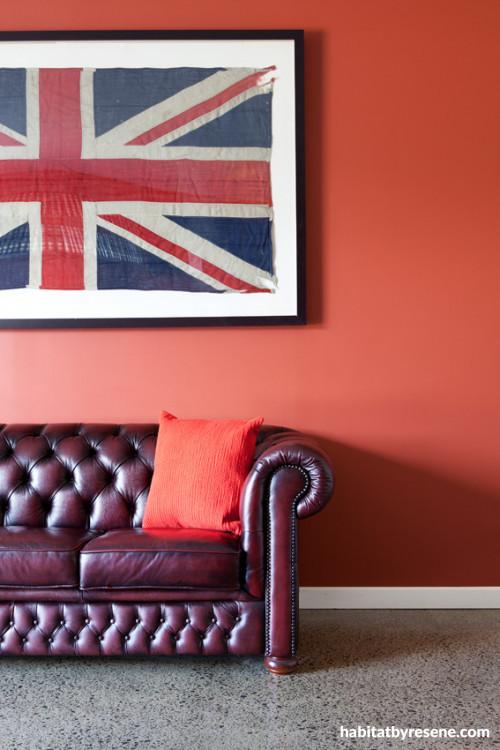 The antiqued oxide tones of Resene Pioneer Red are a great accompaniment to a deep-buttoned leather sofa and framed Union Jack in a home owned by Monica Johns.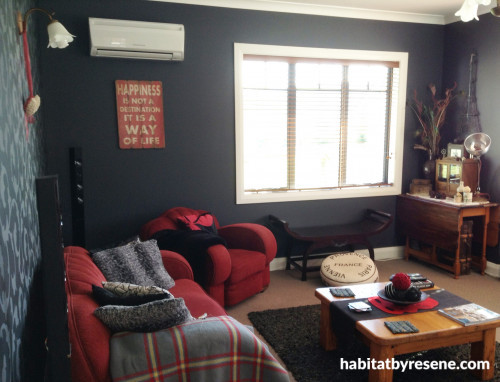 When Raelene moved into her new home, the sunny yellow living room walls were painted over in Resene Gumboot to give an enveloping and striking look.
pictures
Compliments of the Your Home & Garden/Resene Colour Home Awards.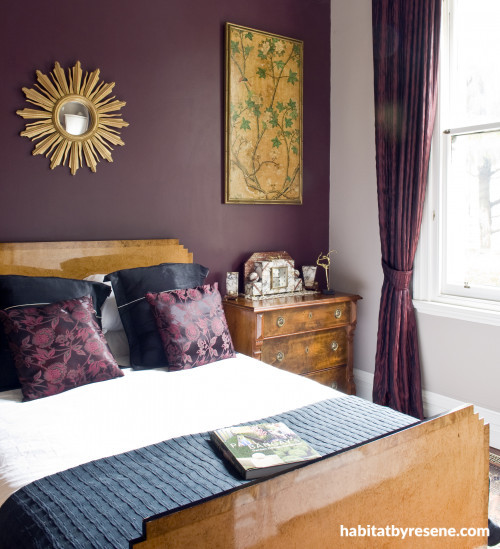 A feature wall in Resene Claret is an elegant and inviting backdrop to this Art Deco themed bedroom. The other walls are in Resene Tana.
pictures
Photograph by Mark Heaslip.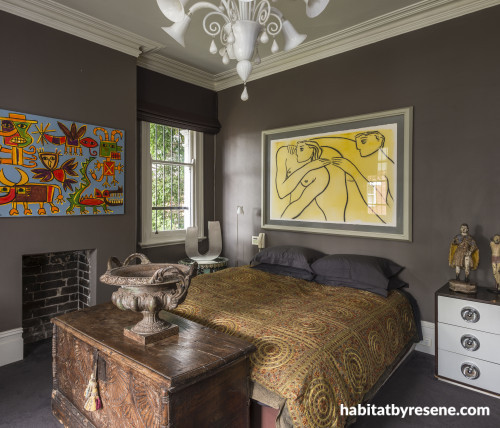 Resene Oilskin is a serene, slightly masculine tone for this bedroom.
pictures
Photograph by Ashley MacKevicius.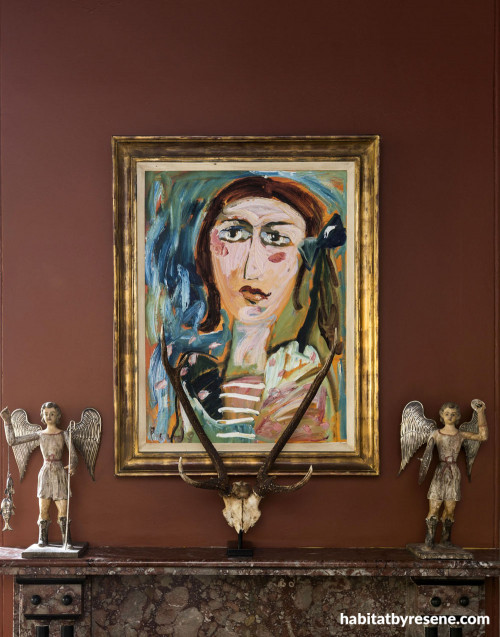 A wall in rich ginger brown Resene Desperado sets off the artwork and the brown marble fireplace below in this home designed by Terry Hogg of Lick Light+Colour.
pictures
Photograph by Ashley MacKevicius.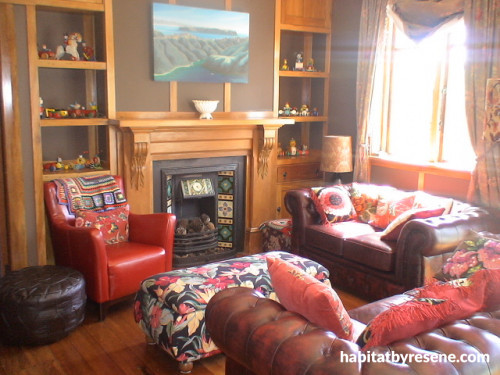 It's hard to believe this room is new. Katrina and Mathew Pullan made sure their addition fitted with the rest of their 1916 house, using recycled timber finished in Resene Danska Teak Oil and walls painted in Resene Brown Derby.
pictures
Compliments of the Your Home & Garden/Resene Colour Home Awards.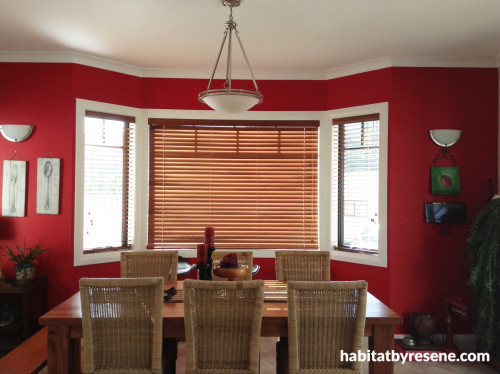 In her dining room, homeowner Raelene used the spicy salsa tones of Resene Jalapeño as a feature wall. "Red is a favourite colour that I've used before and that always gets positive comments."
pictures
Compliments of the Your Home & Garden/Resene Colour Home Awards.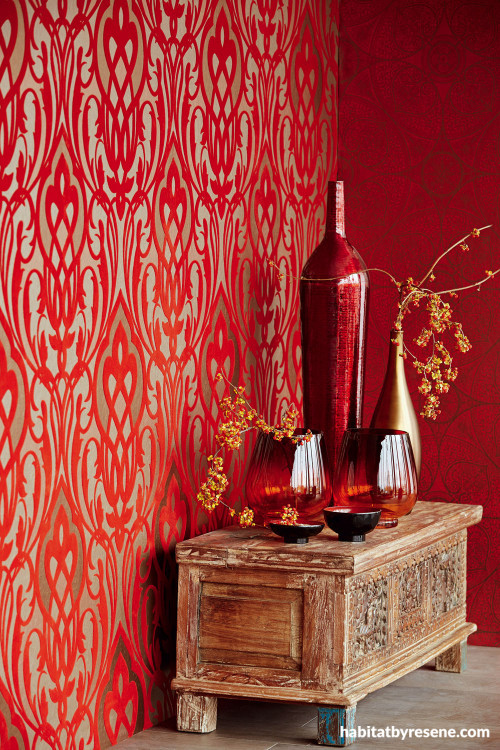 Rich and exotic, this Yasmin design wallpaper by Eijffinger is available at Resene.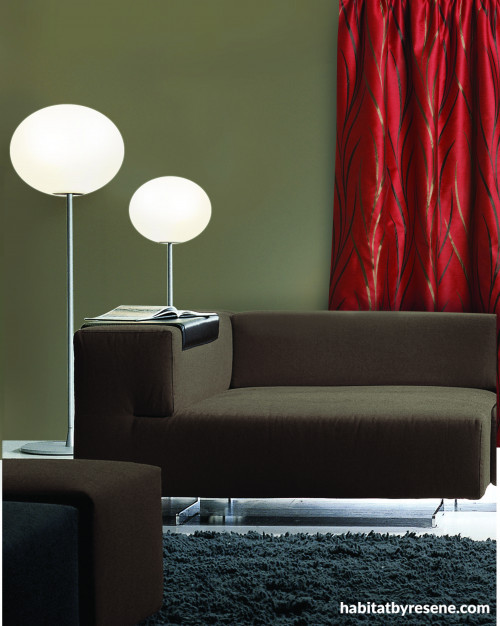 Resene Double Napa is the perfect backdrop for these striking curtains, in Flame, from the Resene Curtain Collection Beyond design.