►
◄
latest
habitat tv
blog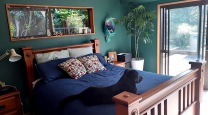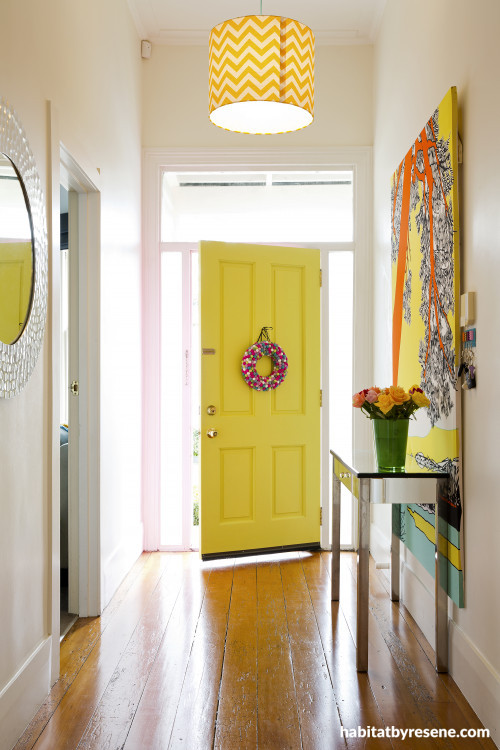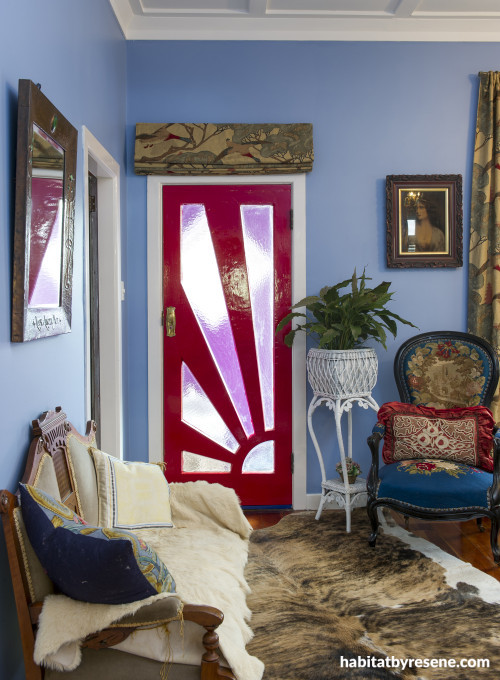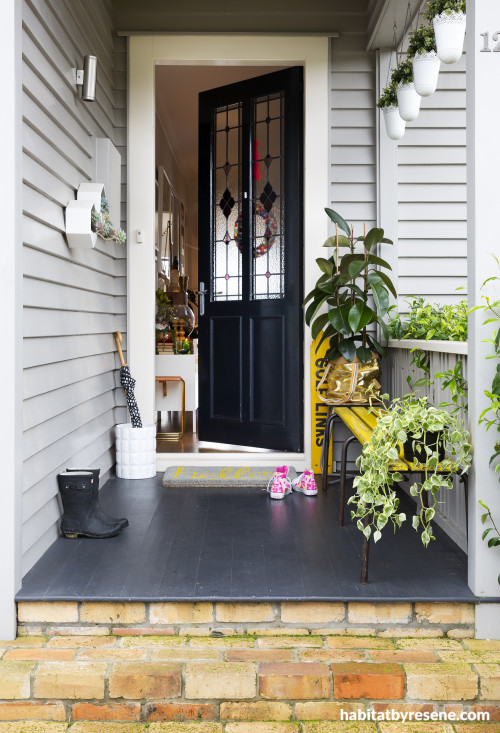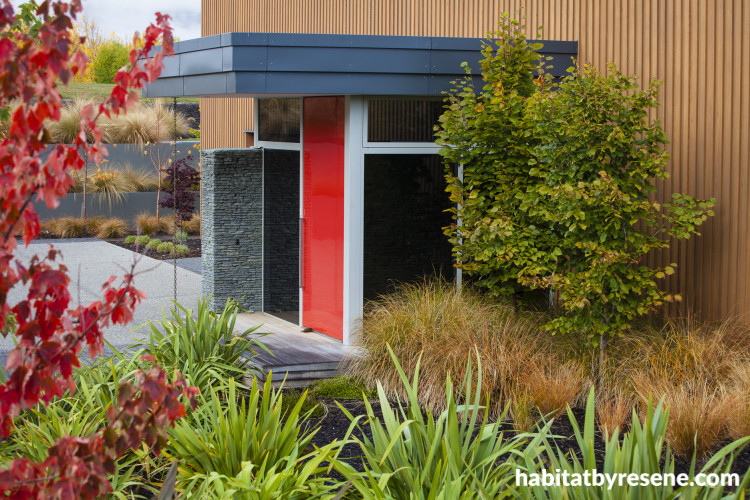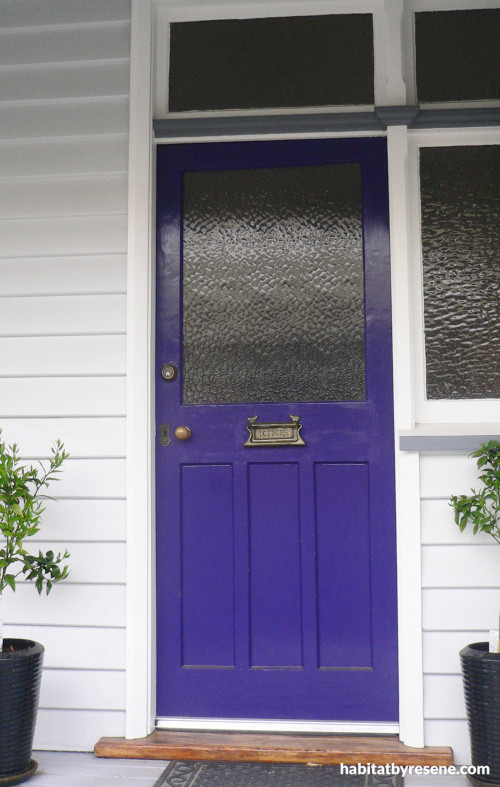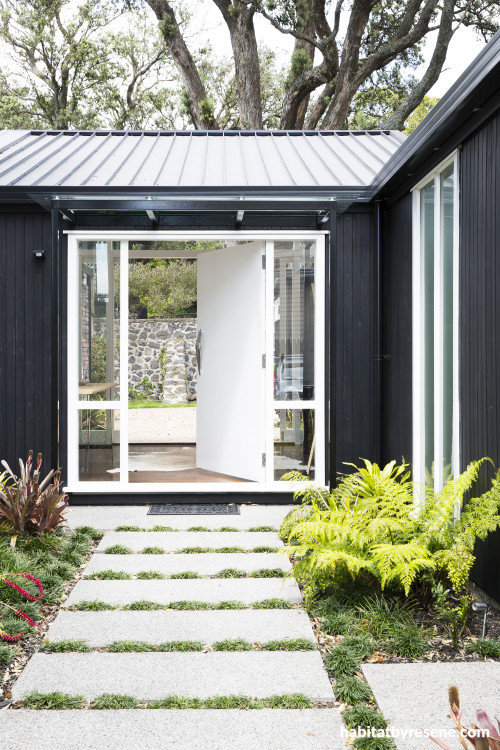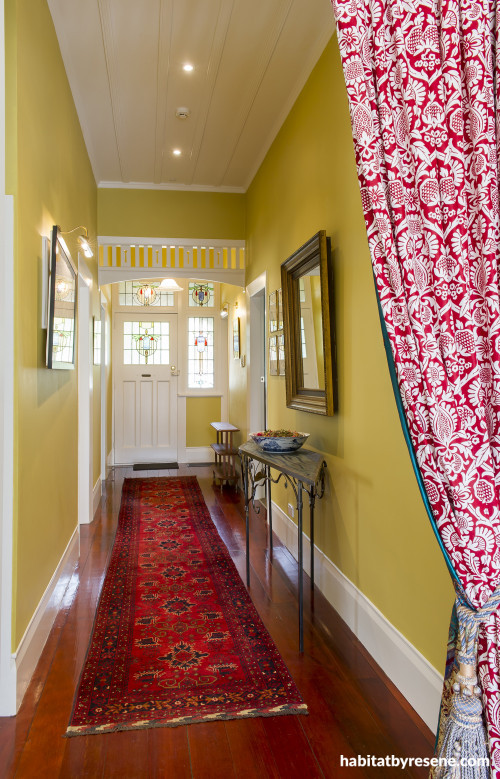 First impressions count – front door heroes
It's the smile on your house, the thing that says 'here we are; come on over'. Front doors. Perhaps that's why front doors are so often painted in cheery, welcoming colours. Red is a particular favourite – check out the Resene The Range fashion colours 16 range for a variety of gorgeous reds. But we've also seen bright blue, yellow, even purple.
Paint colour can transform a plain front door into something wonderful and eye-catching. Add a designer handle, and that's all you need.
Here are some tips when planning either a new door or a makeover of your existing one:
Consider context – what style of door best suits your house? Plain for a contemporary home or ornate for an older character home.

If you can, make sure the front door is visible from the street so that visitors know where to head. If that's not possible, use other signals like an obvious wide path, or a porch, or planted pots flanking the entrance.

Be bold. A front door should be loud and proud, with a 'here I am' vibe. Know that if you choose the wrong colour, it is so cheap and easy to repaint what is usually just a two square metre surface.

Think about whether you use the exterior colour on the inside as well – will it go with your interior décor or clash horribly? If you use different colours, paint the edge in the exterior colour. Or, be a bit quirky and paint the edge a completely different colour to both the inside and the outside.

Use Resene Enamacryl – it's not only hard-wearing but gives a gorgeous glossy finish.

If it's a new door, go as tall as you can for extra presence. Go wide too, but not so wide that you'll have issues with too much weight on your hinges. Or threaten to knock yourself over every time you open the door.

Consider security – side windows, or a peephole so you can see who's knocking before you open up.

If you've chosen a timber door, such as cedar planking, make sure you protect it with one of the timber-finishing products from Resene such as Resene Woodsman.
Published: 03 Sep 2015
Do you have a home full of wonderful Resene paint and colour? Send us some snaps by emailing [email protected].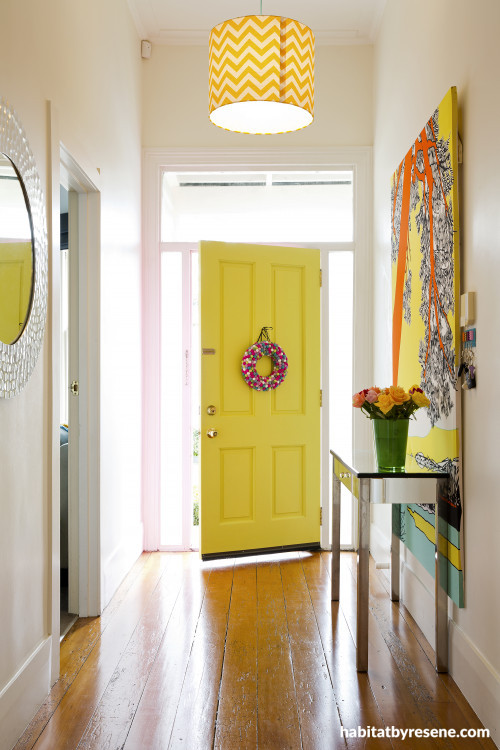 Yellow is a great alternative for creating a cheery welcoming front door. This one is Resene Gorse.
pictures
Larnie Nicolson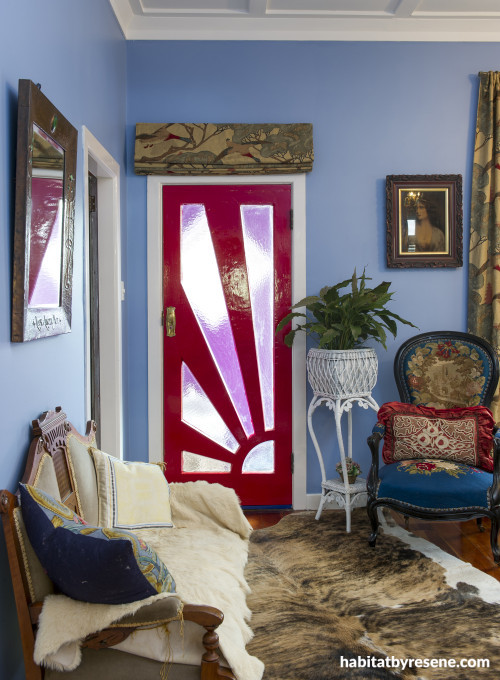 Fiona, the homeowner of this bold and bountiful home, found this sunburst-patterned door on Trade Me and gave it a lick of cheerful Resene Jalapeno. The walls are in Resene Havelock Blue.
pictures
Mark Heaslip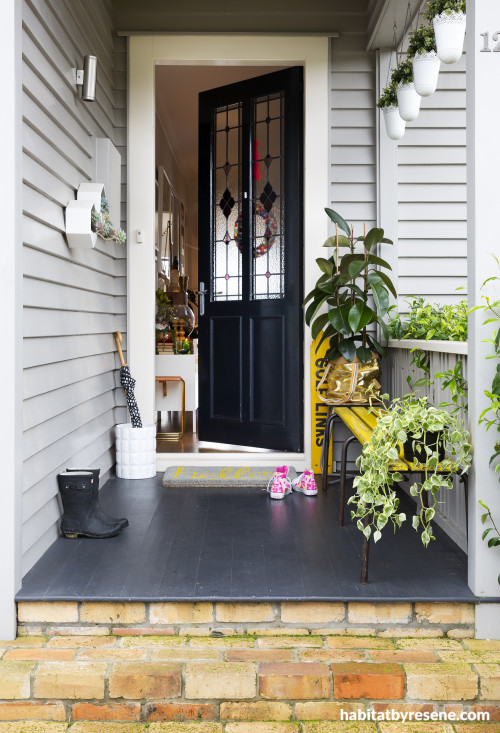 A monotone approach gives a smart result for this bungalow, where the door is in glossy Resene Black, and the weatherboards are Resene Rakaia.
pictures
Larnie Nicolson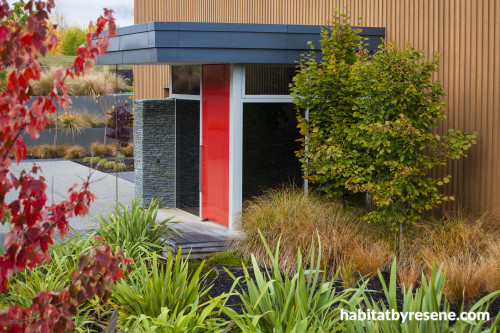 Sticking to an otherwise earthy colour scheme, Simon and Brooke decided upon the cheeky red Resene Del Toro for their front door, giving it a wonderful pop of colour. Keep an eye out for our feature on the Wakatipu holiday home, and why the couple specifically chose red for the front door, in the next issue of habitat (out later this month).
pictures
Claire Takacs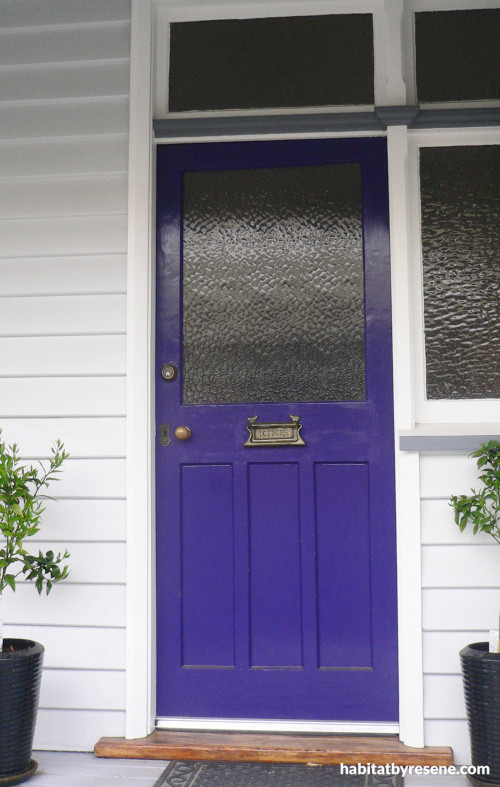 A very adventurous choice for a front door, this one is Resene Violent Violet while the weatherboards are Resene? Iron with Resene Alabaster trims.
pictures
Supplied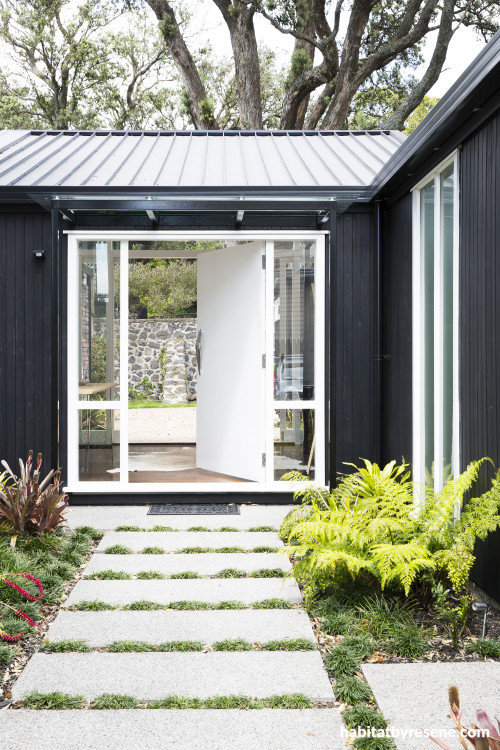 A crisp look in black and white, with a Resene Alabaster door and Resene All Black weatherboards.
pictures
Larnie Nicolson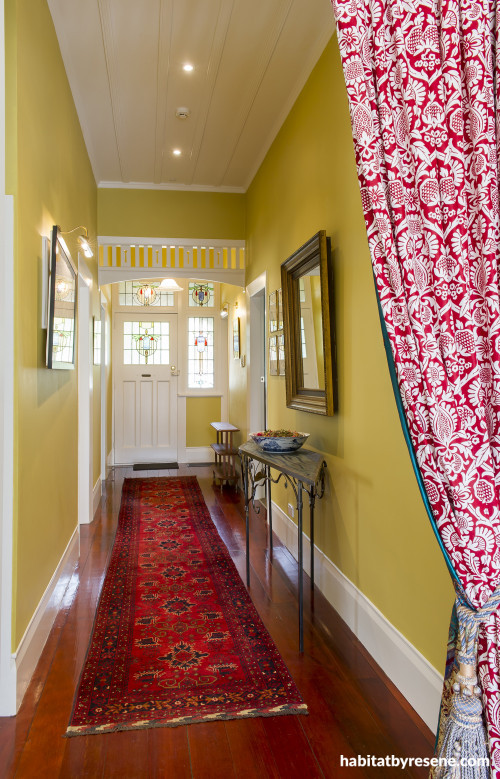 Think about how your door will look for the inside too. This transitional villa door and it's surrounding leadlights inspired the homeowner to paint her hall walls in the rich gold Resene Tacha with trims in Resene White.
pictures
Mark Heaslip
the look
If you're stuck on what
colour to use or need colour
advice, try out the Resene
Ask a Colour Expert service.