►
◄
latest
habitat tv
blog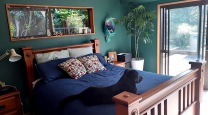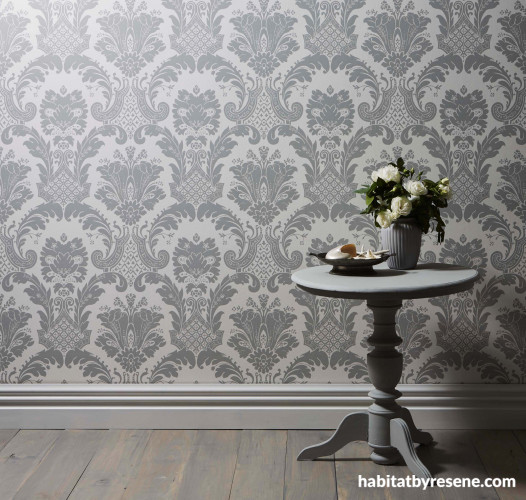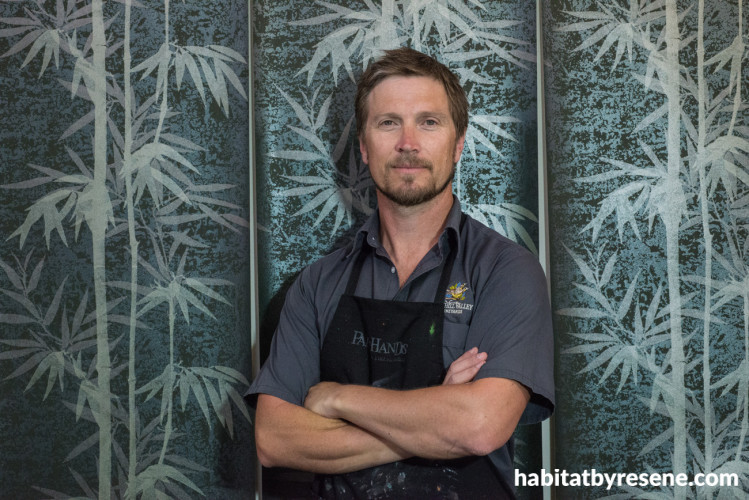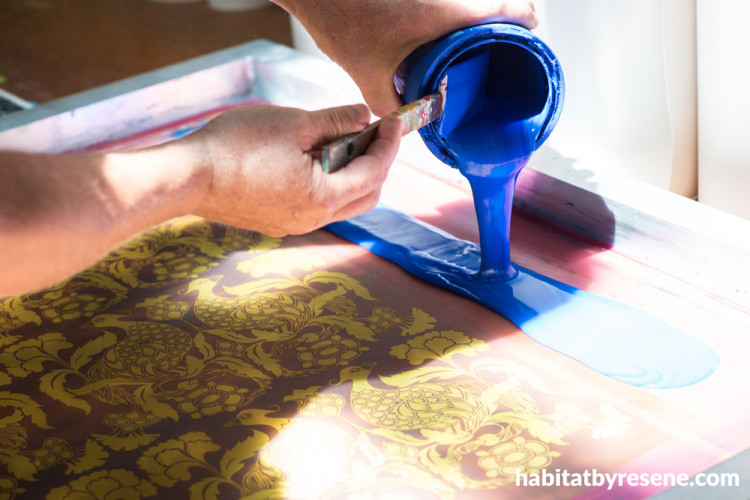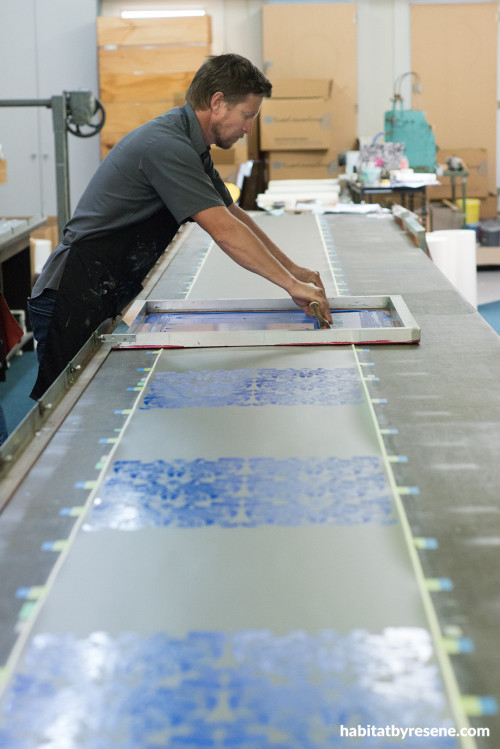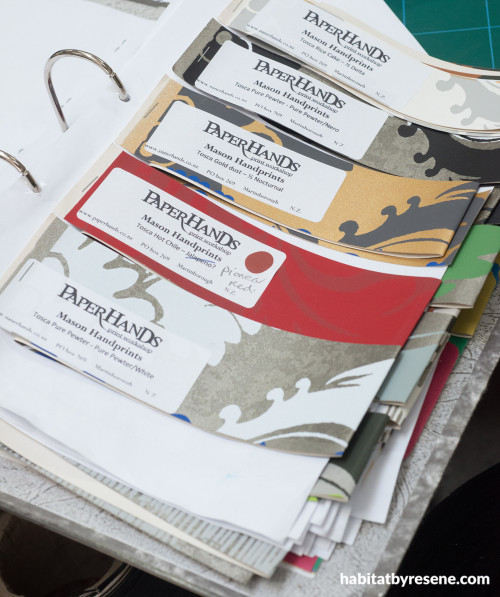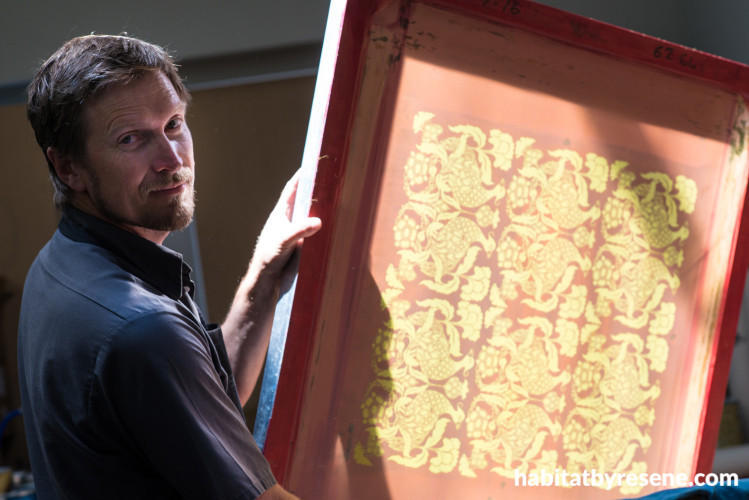 Handcrafted wallpapers revived
Resene has revived the work of one of the country's celebrated wallpaper designers – and given homeowners the chance to customise those designs with their own colours.
The new Mason Classic wallpaper collection by Resene has brought back the work of local artist William (Bill) Mason and his handcrafted papers.
Bill designed patterns for Wellington-based Ashley Wallpapers in the 1960s before establishing Mason Handprints. He and his wife Maureen developed wallpapers that were glamorous and featured striking use of colour. They gained international acclaim and were highly sought after in New Zealand and Australia. The Masons' work adorned the walls of our embassies worldwide as well as the New Zealand suite in the Hong Kong Hilton hotel. Today, examples are held in prominent galleries and museums including the Alexander Turnbull Library and Te Papa.
Bill began to experiment with paint rather than printer dyes and inks, which led to a successful collaboration with Resene. Resene bought Mason Prints in 1974 along with its building in Marion Street, Wellington, which subsequently became the first Resene retail shop.
While wallpaper fell out of fashion for some years, its recent revival in popularity led to Resene launching the exciting and innovative new collection. The designs use the original Mason screen positives and can be customised with your own choice of paint colours. The collection is part of a demand for luxury wallpapers that use metallic finishes, embossing and a variety of textures. Many feature bold motifs and designs, sometimes in eye-catching mural effects.
The man who makes it possible
When Resene took on the Mason project, it approached boutique wallpaper producer Ben Masters of Martinborough-based company PaperHands to help. Ben and Helen Masters formed PaperHands in 2009 in the age-old Kiwi tradition of DIY when the couple couldn't find a suitable product for a renovation project at their own home. They are still the only commercial hand-screeners of wallpaper in the country.
"We felt very much alone in the beginning," Ben says. "It was a long process setting up and there was a fair bit of trial and error along the way." But with the help of local trades, as well as specialists in other centres, they were soon producing distinctive decorative papers.
When PaperHands was approached by Resene for the Mason project, Ben could not have been more excited. "We based our original concept on the way the Masons worked so getting access to the old 'positives', which hadn't been looked at for 25 years, was a real treat." Around 20 of the positives were in good enough condition to consider using, from which eight formed the final selection.
Using paints instead of inks has meant altering the production methods slightly but the process is fundamentally the same, using specialist blank wallpaper.
Did you know?
Printing wallpaper is an ancient art. Originally printed by blocks made from fruit tree wood it superseded the previous means of decorating walls – hanging plain paper and illustrating it when in situ. The hand-block method lasted until the early 1800s when the mechanised 'surface printing press' was invented and used for large runs of a particular design. By the 1950s the 'screen-printing' technique became more widespread which enabled small runs again. This is the process we are most familiar with today.
Click here to see this amazing original Mason wallpapered bathroom.
Photographs by Terry Hann and Bryce Carleton
Published: 29 May 2017
Do you have a home full of wonderful Resene paint and colour? Send us some snaps by emailing [email protected].
One of the revived Mason designs in the new collection, featuring poppies painted in Resene Gold Dust metallic and Resene Nero.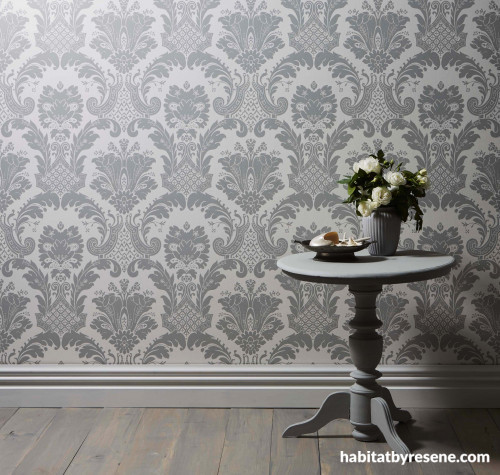 Another Mason design, made using Resene Delta paint. The table is also in Resene Delta, and the floor is stained with Resene Colorwood Greywash.
Craftsman Ben Masters of PaperHands, who creates the hand-printed Mason wallpapers, in front of the Bamboo design using Resene Rangoon Green and metallic paints Resene Pioneer and Resene Pure Pewter.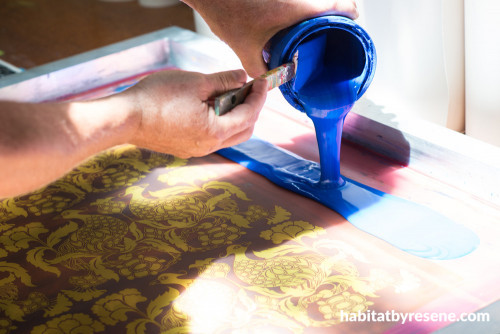 Ben gets ready to print, using Resene Resolution Blue.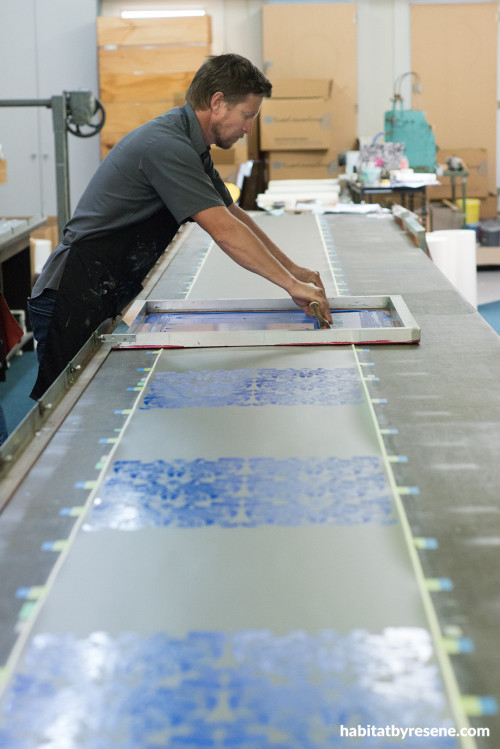 Producing wallpapers by screen-printing has become more widespread since the 1950s as it allows smaller print runs. Today, digital printing is a popular method.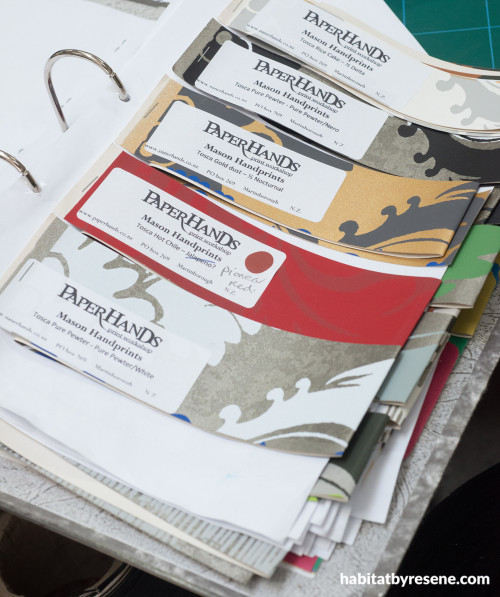 One of the PaperHands sample books used to work up the Mason wallpaper collection.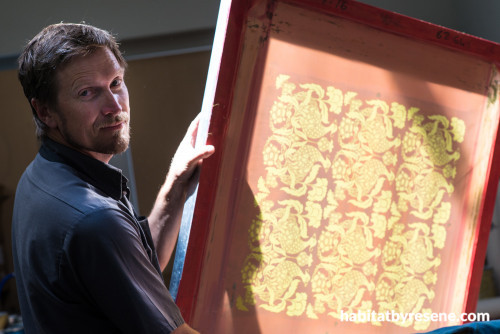 Ben Masters with one of the wallpaper screens, made from one of the original Mason 'positives'.
the look
If you're stuck on what
colour to use or need colour
advice, try out the Resene
Ask a Colour Expert service.