►
◄
latest
habitat tv
blog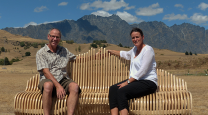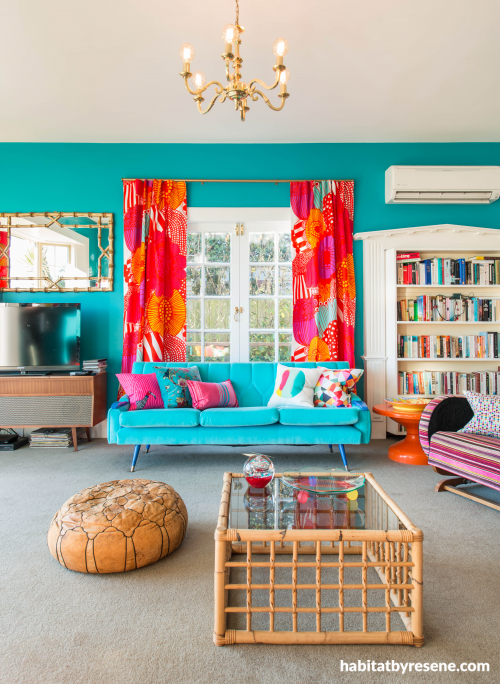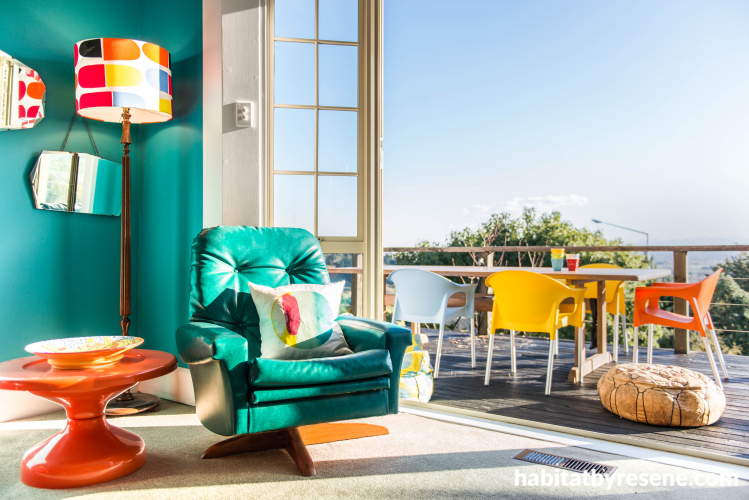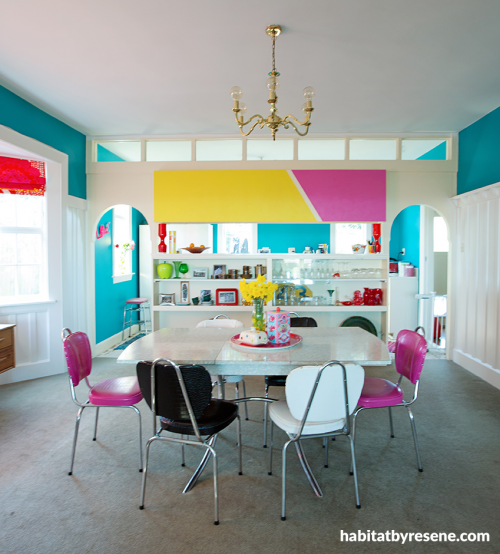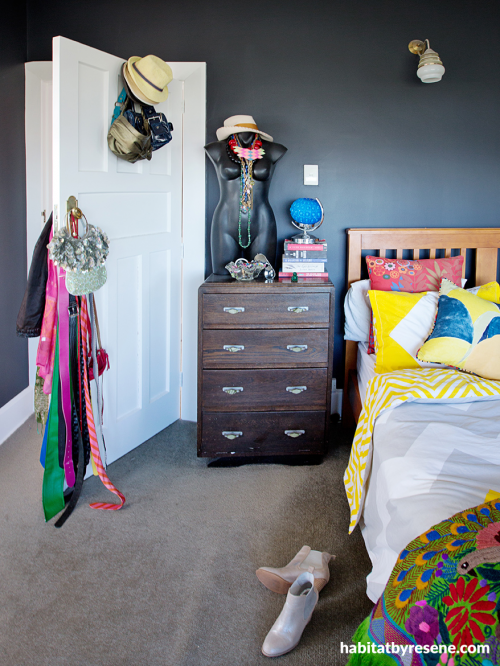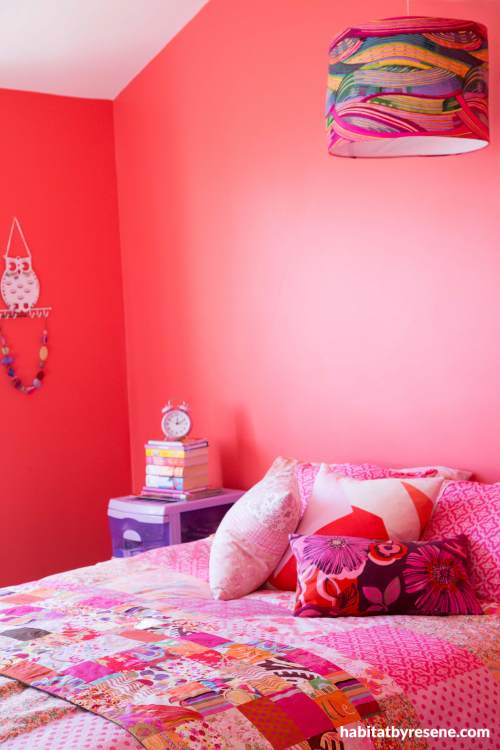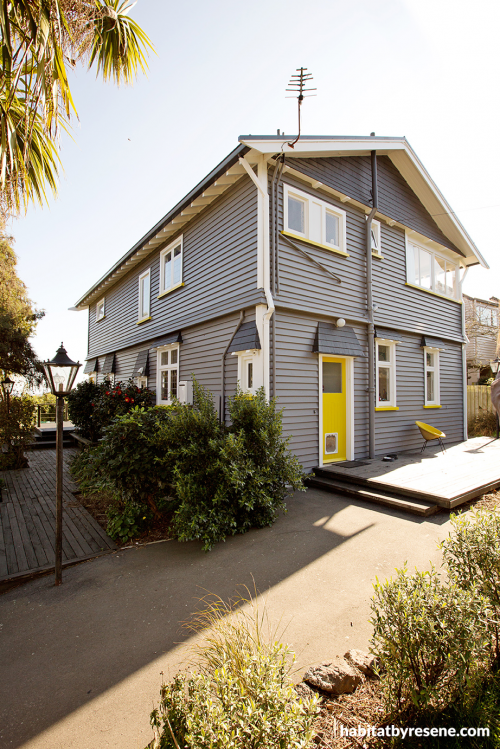 Lou's love affair with colour
Blue is clearly a hue that Christchurch stylist and retail owner Lou Barker loves. The signs are all there – the gorgeous (and sharp turquoise) Resene Seeker splashed across the walls as you enter her living room, retro furniture upcycled by her in blue velvet fabric and sold through Lou's interior retail and design business aptly named Blue Scarlet.
But it's not only blue that makes her happy. Lou confesses to loving vibrant colours and has a knack for mixing them up in a pleasing way. In the same living room, Fanta orange accessories, a cherry red lounger and pink jute rug live in harmony alongside the turquoise walls.
The rest of Lou's two-level home, which sits on the Cashmere hills, is just as playful with colour but it wasn't always this way. When Lou and husband Anthony bought the house two years ago the house was painted in an off-white shade.
By happy coincidence, the house was due for earthquake repairs so Lou was able to take charge of the reno changes. She waved her colourful wand and has gradually brightened up the place with Resene paint and funky furniture.
How did you decide on the overall look of the interiors?
I always start at one point and then go from there. As the living area is so large, and the main part of the house, that's where we started. I chose turquoise blue Resene Seeker as the feature colour and a nod to the beautiful blue skyline (on a sunny day of course) and semi-rural views that we have.
What part of the house are you most happy with?
To be honest, I love it all but I'm hoping our new kitchen that's being installed shortly will take the title.
What is your advice for someone trying to achieve a similar look?
Sometimes it's hard to visualise an overall scheme so draw inspiration from your surroundings or existing furniture. When you approach a renovation in stages, your look will evolve and is more likely to reflect how you live and who you are.
What was the biggest challenge for this project?
So far our renovation has been pretty easy as we've mainly had only cosmetic work done. We are currently about to undertake a kitchen renovation and the biggest challenge is trying to lock in a plumber!
Do you have a favourite colour?
I love colour so much – all of it. I would never say never to any one colour in interior design. Sometimes that one colour that you think you dislike can tie a scheme together perfectly.
Published: 18 Feb 2016
Do you have a home full of wonderful Resene paint and colour? Send us some snaps by emailing [email protected].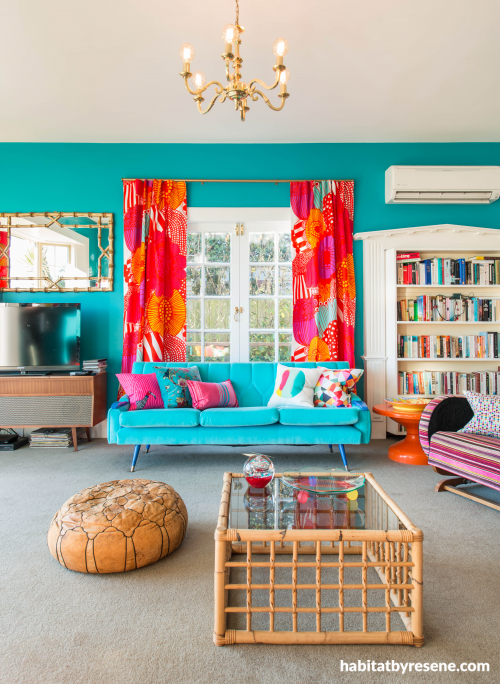 For the living room walls, Lou chose Resene Seeker, a vibrant green-blue, "just because I love it," she says.
pictures
Kaleidoscope Photography - Kate Claridge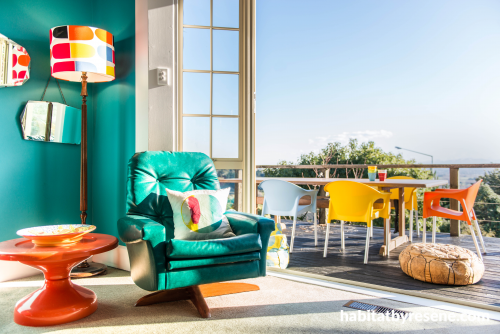 Walls painted in Resene Seeker are also a nod to the colours of the beautiful skyline seen from her living room (when the sun's out, of course).
pictures
Kaleidoscope Photography - Kate Claridge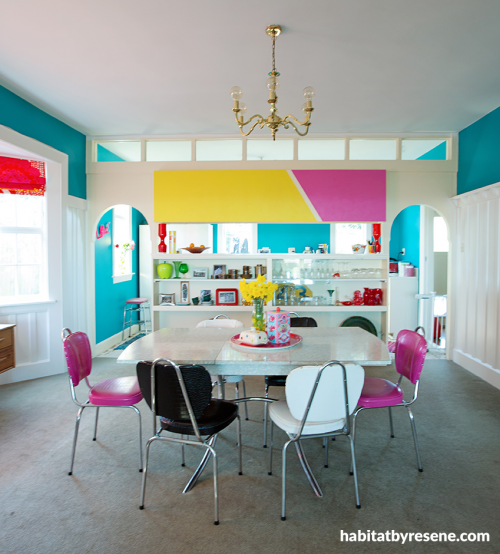 The living room extends into the kitchen, which is also painted in Resene Seeker and Resene Alabaster. The feature board was painted with Resene testpots in Resene Broom (yellow) and Resene Smitten (pink).
pictures
Emma MacDonald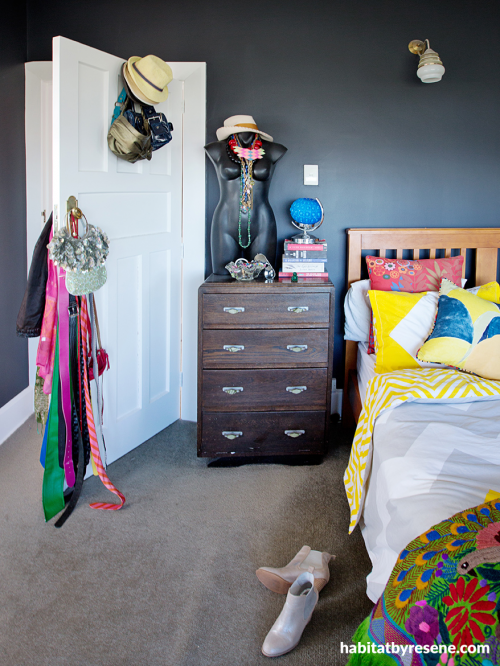 Lou and Anthony's bedroom is filled with light during the day, so they liked the idea of something darker on the walls – they chose Resene Foundry, a shadowy charcoal. The door, trims and ceiling are painted in Resene Alabaster.
pictures
Emma MacDonald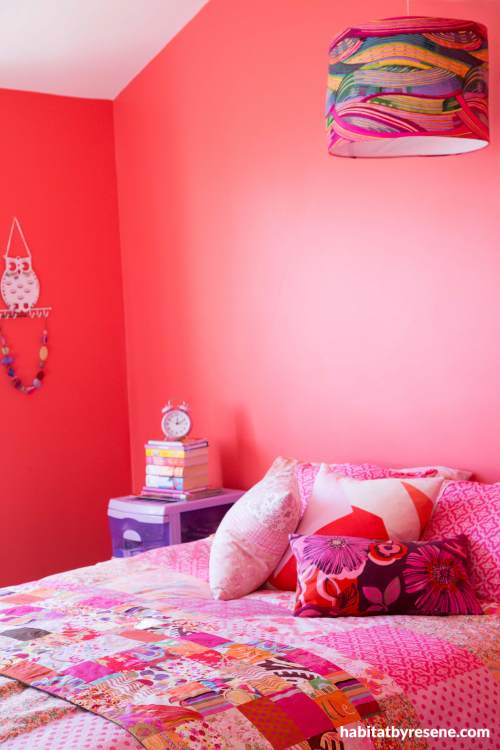 Daughter Ysabel wanted purple for her room, but it wasn't going to work with her existing furniture. Resene Desire, a lovely coral, was a perfect compromise.
pictures
Wendy C Photographer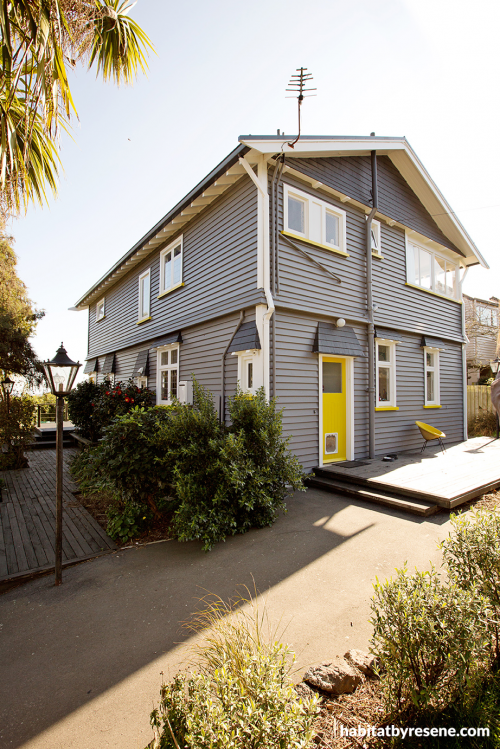 Lou wanted to keep the exterior fairly neutral so as not to scare the neighbours. The main exterior colour is Resene Quarter Fuscous Grey and Resene Alabaster was used for the window frames and trims. She opted for yellow Resene Hive on the doors and windows for a splash of bright colour.
pictures
Emma MacDonald
Resene Quarter Fuscous Grey
the look
If you're stuck on what
colour to use or need colour
advice, try out the Resene
Ask a Colour Expert service.