►
◄
latest
habitat tv
blog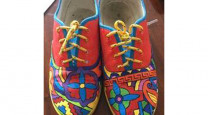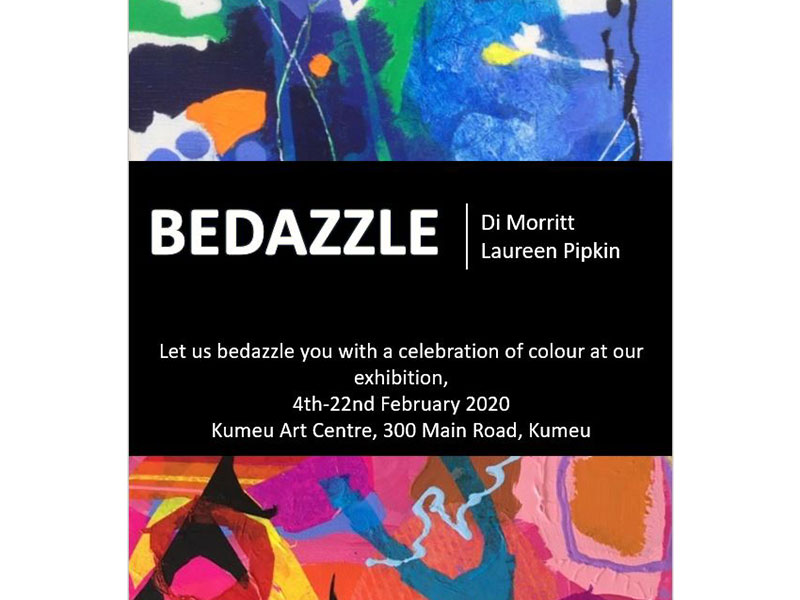 Artist Laureen Pipkin to 'Bedazzle' visitors at upcoming exhibition
30 Jan 2020
Mixed media abstract artist Laureen Pipkin is gearing up to wow visitors to her Bedazzle exhibition from 4th – 22nd February at Kumeu Art Centre.
Laureen's art journey began 10 years ago after attending an evening course in 2009. Since then, she has focussed on painting mixed media abstracts on canvas, and uses Resene testpots with everything from tissue to pens. Her unique works are created by building texture on the canvas along with charcoal or oil stick lines to get started. She then applies layers of paint and shapes of tissue from Japanese and Thai papers, before sealing the surface.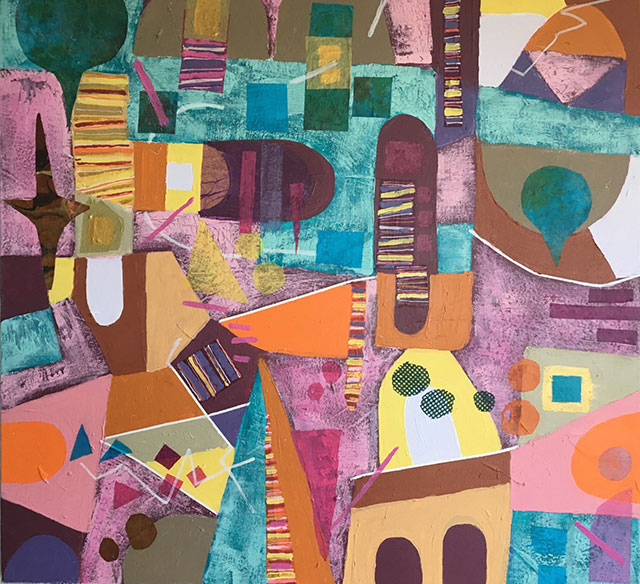 Laureen Pipkin's work, titled 'People in Glass Houses', features Japanese papers and tissues and is painted in Resene Love Me Do, Resene Virtuoso, Resene Smitten, Resene Cupid, Resene Mozart,Resene Blue Lagoon, Resene Aqua, Resene Covert,Resene Half Joanna, Resene Festival,Resene Clockwork Orange,Resene Adrenalin,Resene Caper,Resene Paprika, Resene Dapper, and Resene FX Crackle effect.
"I get my inspiration from the sheer joy of colour and the patterns and shapes of the natural world. I love the Resene paint pots for the wonderful colour range as well as the beautiful texture and viscosity of the paint," says Laureen.
Some of Laureen's favourite colours are Resene Clockwork Orange, Resene Aqua and Resene Eye Candy, and she also utilises Resene FX Crackle effect to add interest and texture.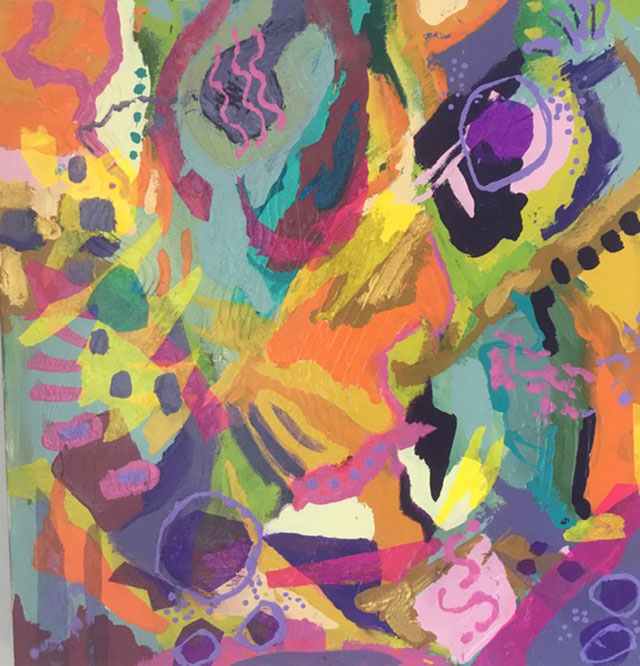 'Park 'n Ride' (above) by Laureen Pipkin features Resene Freelance, Resene Cutty Sark, Resene Caper, Resene Clover, Resene Norwester, Resene Boogie Wonderland, Resene Blue Gem, Resene Covert, Resene Daredevil,Resene Galliano, Resene Adrenalin, Resene Clockwork Orange, Resene Irresistible, Resene Funk, Resene Cupid, Resene Carissma, Resene Scrumptious, Resene Kryptonite and Resene Blackcurrant.
To visit Laureen's exhibition, visit Kumeu Art Centre at 300 Main Road, Kumeu from 4-22 February 2020. For more information, visit her Facebook page.
imagesLaureen Pipkin