►
◄
latest
habitat tv
blog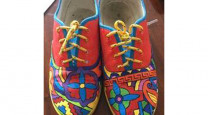 Get Growing: how to make timber edging
05 Oct 2016
The Get Growing Roadshow was back at Natalie and Matt's property this week to continue the makeover of their garden. While planting in the front garden will be made up almost entirely of edible plants, landscape designer Justin Newcombe still wanted to add some formality. His design included fruit trees in strong symmetrical formations around a very traditional rectangular lawn.
Timber was chosen as the lawn edging because of its ease of installation and strong clean lines. And it can be painted any colour to suit. Justin chose Resene Lumbersider low sheen waterborne paint tinted to Resene Dune, commenting that he "loved the combination of grey and green so this seemed the obvious choice to make the shape of the lawn pop and to help the rest of the garden really stand to attention."
Follow the Get Growing team's advice on how to make the timber edging in five easy steps: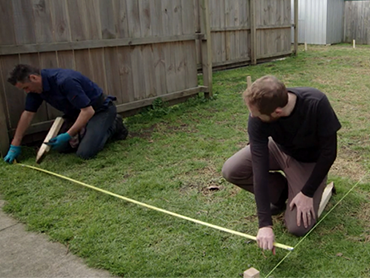 1. Use a string line to mark out the placement of the timber edging. Adjust the height of the string to the final height of the timber edges. Justin followed the contour of the existing land but if you wish to flatten out the surface, do this now.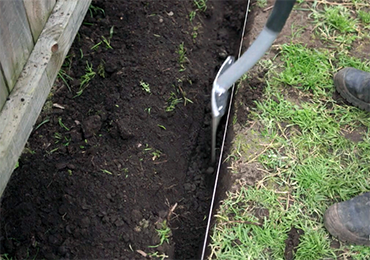 2. Excavate a trench for the timber in and allow a bit of extra width so you can make adjustments.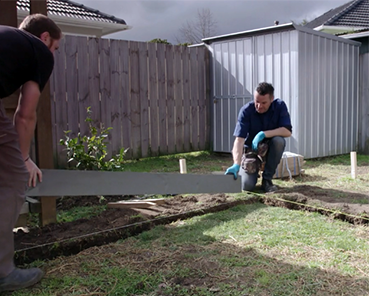 3. Justin used 150 x 50mm rough sawn ground treated timber. After painting the timber with two coats of paint and allowing to dry, place the timber with the top edge touching but not pushing against the string line. Once it's in place drive a ground treated timber peg behind the edging timber using a rubber mallet so as not to split the top of the peg. Clamp the timber to the peg. Repeat at the other end of the timber.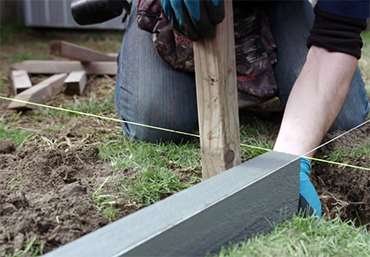 4. Once the timber is lined up with the string, fix it to the pegs using galvanised nails or screws, remove the clamps and place a peg every 500mm along the edging timber making sure each peg holds the edging timber securely to the line.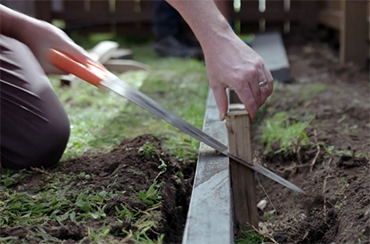 5. Cut off any excess pegs at a 45 degree angle, then back fill and press the loose soil in with your heel to hold the edgings in firmly. Nail together any joins in the edging and remove the string.
Resene Lumbersider is a waterborne low sheen paint based on a tough waterborne resin to ensure maximum durability in all exposed conditions. It imparts a natural low sheen look that is fully washable. It's ideal for use on a wide range of exterior projects and is also popular as a fence paint finish.
The Get Growing Roadshow screens each Friday at 9.30pm on Choice TV.