►
◄
latest
habitat tv
blog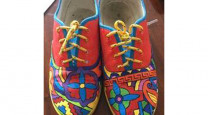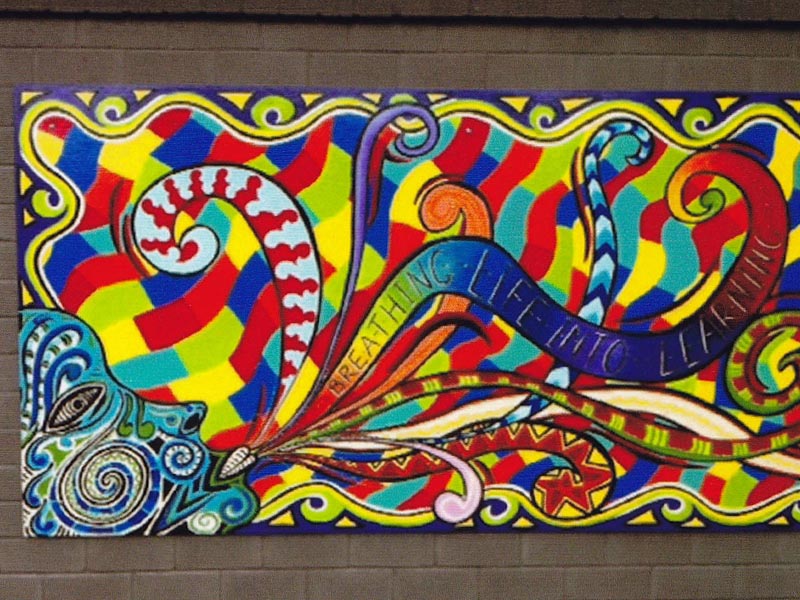 Masters of mural
17 Dec 2015
Winners of this year's Resene Mural Masterpieces competition have been announced, and once again we've seen a glorious and eclectic mix of painted projects from across the country.
Schools, community groups and professionals all took part, entering the competition to beautify their neighbourhood. Photographs of all the winning murals will be up early next 2016. Meanwhile, register your interest for next year's competition at www.resene.co.nz/murals.htm.
The Resene Mural Masterpieces winners for 2015 are:
Best School Mural – Primary (Year 6 or lower):
1st Place: Oteha Valley School (main pictured)
2nd Place: Kuratau School
3rd Place (tied): Arohena School
3rd Place (tied): Matipo Primary School.
Highly Commended: Favona Primary School, Puketapu School, Russell Street School, Te Puke Primary School, Wainuioru School, and Waipahihi School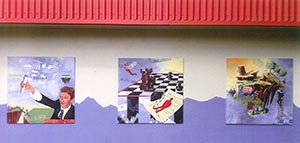 Best School Mural – Senior (Year 7+):
1st Place: Marlborough Boys' College (pictured above)
2nd Place (tied): Tokoroa Intermediate School
2nd Place (tied): Wellsford School
3rd Place: Wellington Seventh Day Adventist School
Highly Commended: Beckenham Primary School, Farm Cove Intermediate, and Papatoetoe Intermediate
Best Community Mural:
1st Place: St Bernadettes Youth Group for Naenae mural
2nd Place: Anna Dalzell, Sebastion Grap and Dan Nicholas for Duvauchelle School
3rd Place (tied): David Wall for Central Kids Owhata Kindergarten mural
3rd Place (tied): Mamaku School for Mamaku Youth Park murals
Highly Commended: Alby Tukia for Parawai Community mural, Tuatara Kids mural, and Hayley Holland and Deb Haliday for Marie McFarlane Kindergarten mural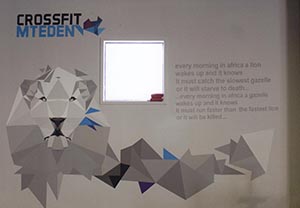 Best Professional Mural:
1st Place: Doug Ford for Hillsborough Playcentre mural
2nd Place: Erno Hajos for Crossfit mural (pictured above)
3rd Place (tied): Danny (Deow) Owen and Brodie Giller for Cancer Society mural
3rd Place (tied): Jil of Aotearoa for Hill Road Village Centre mural
3rd Place (tied): Nicci Neilson for Waikawa Bay School mural
Best Mural Design – Mural Designed But Not Yet Painted:
1st Place (tied): Jil of Aotearoa for Anzac Memorial mural
1st Place (tied): Hayley Holland for Castlecliff Plunket mural
3rd Place: Te Apiti Hou mural
Two special awards have also been given:
· Creativity award to Whakatane Intermediate School for their unique combination of 3D materials with paint in their mural
· Outstanding effort award to Oaklands School for their dedication and achievement in creating a colourful collection of murals
Congratulations to all!