►
◄
latest
habitat tv
blog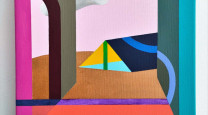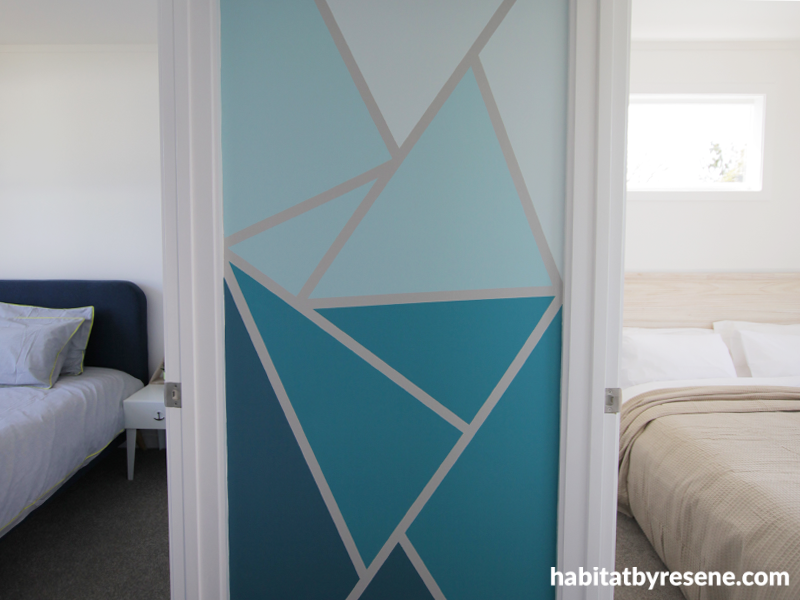 Our First Home: makeover with murals
10 Mar 2016
Murals are a great way to stretch your artistic abilities, get creative with colour and personalise your walls. And this week on TV ONE's Our First Home, we saw the teams complete their own murals, each given 48 hours to complete the task.
The winners of the challenge were the Roughans, whose geometric cityscape mural was inspired by the city of Wellington. The Roughans won themselves a whopping $15,000 Resene decorating package for the design. See their Facebook page for the finished mural.
Here's what else the families got up to this week.
---
Team Roughan
Auckland has had a sunny spell of weather lately, which was great for the Roughan family who concentrated on the outside area of their home reno for this week's reveal.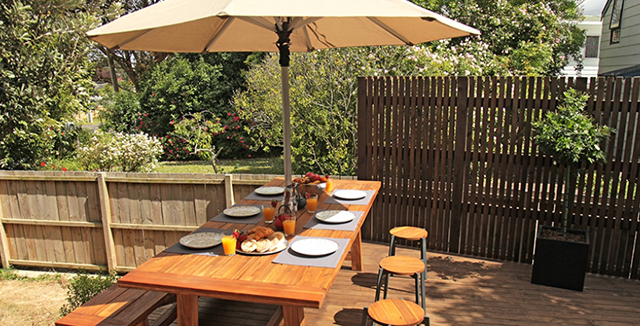 With the help of Carla, Our First Home's sought after chippy, they built a wrap around deck on the property. They decided to continue with the use of Resene Woodsman Decking Stain English Walnut on the deck, which they also used for the exterior of their tiny house (in Resene Waterborne Woodsman).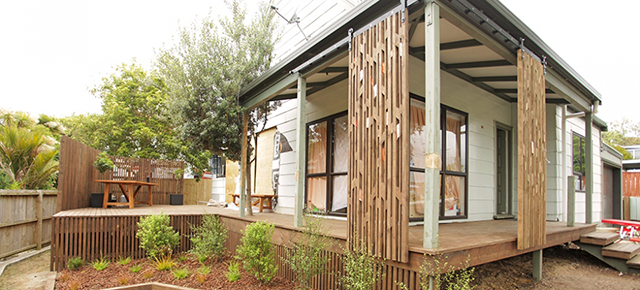 ---
Team Pearce
The Pearce family found the perfect place to paint their mural, in the blank space between two of their bedrooms.
The mural is inspired by their hometown Tauranga and is in keeping with the coastal colours and feel of the property inside and out.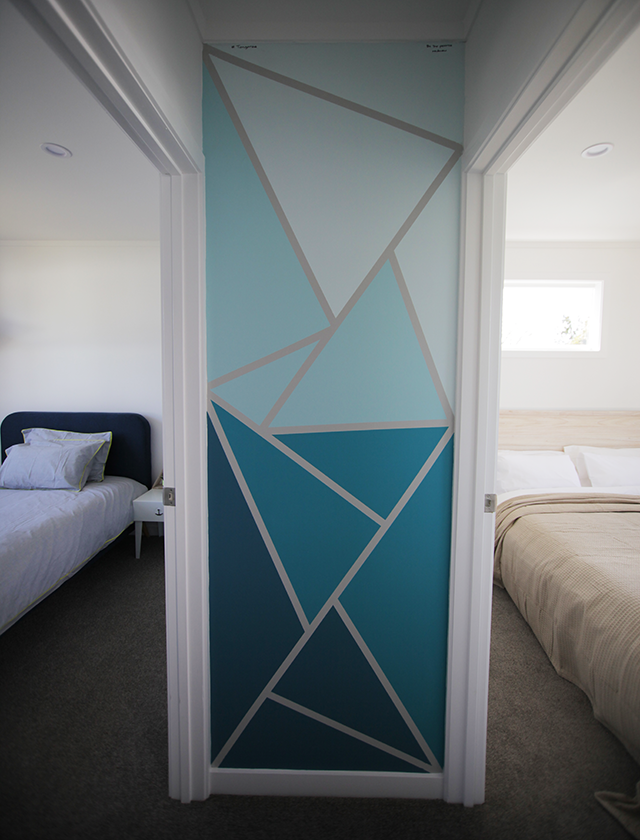 The mural was painted in Resene Half Atmosphere, Resene Foam, Resene Morning Glory, Resene Hullabaloo and Resene Dauntless.
In the bedrooms, both were painted in Resene Alabaster on the walls and ceiling, with doors and trims painted in Resene Half Atmosphere.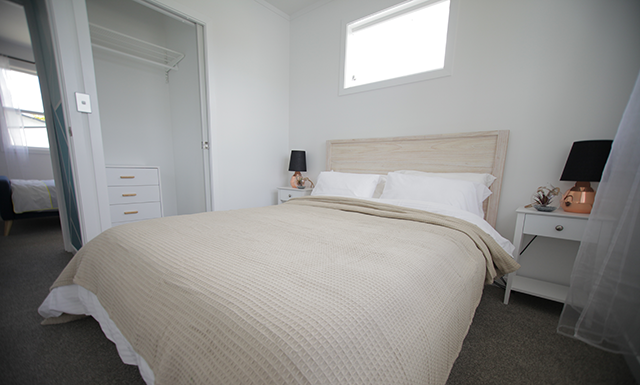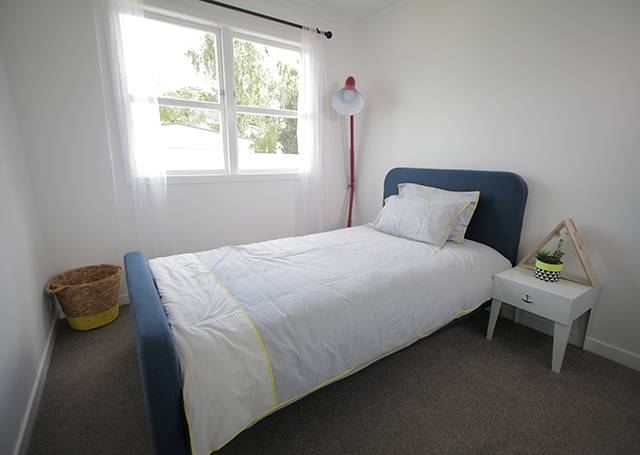 ---
Team Wotton
The forest-green Waitakere skyline right beyond the Wotton's home set the scene for their wall mural, which in turn makes a great bedhead/feature wall for the single bedroom.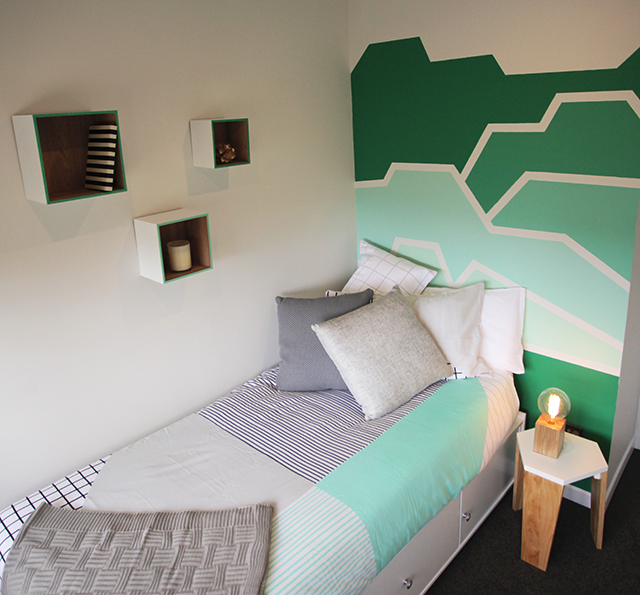 The mural was painted in Resene Salem, Resene Eucalyptus, Resene Sliver tree, Resene Vista Blue and Resene Fringy Flower.
They painted the walls in the bedroom above and bedroom below in Resene Merino and window frames in Resene Alabaster, revealing both to judges this week.
Well done, teams! You can replicate these murals by using Resene testpots, available from your local Resene ColorShop and selected resellers. Visit www.resene.com/colorshops.
Tune in next week for more design challenges and room reveals.
---
Our First Home airs Sundays, Mondays and Tuesdays at 7.30pm, on TV ONE.
Published: 10 Mar 2016