►
◄
latest
habitat tv
blog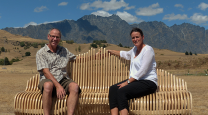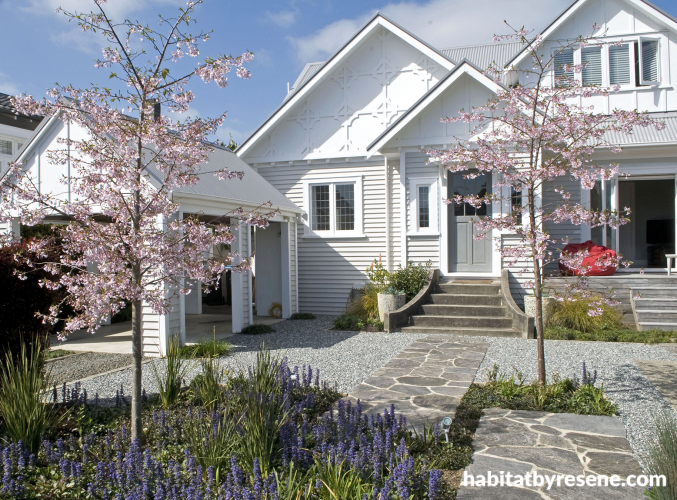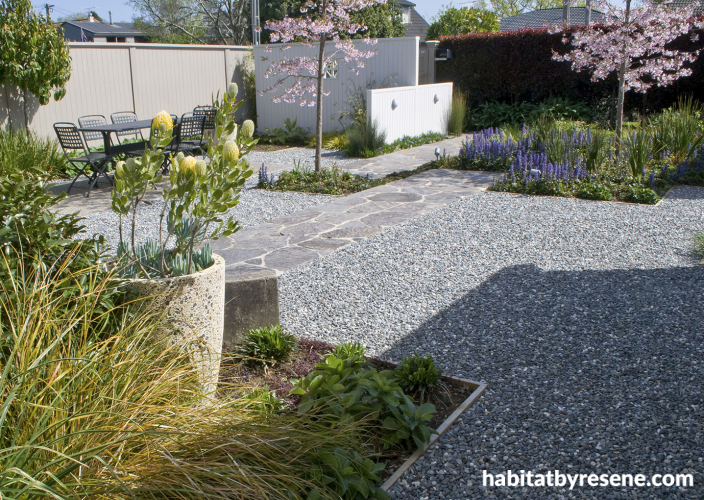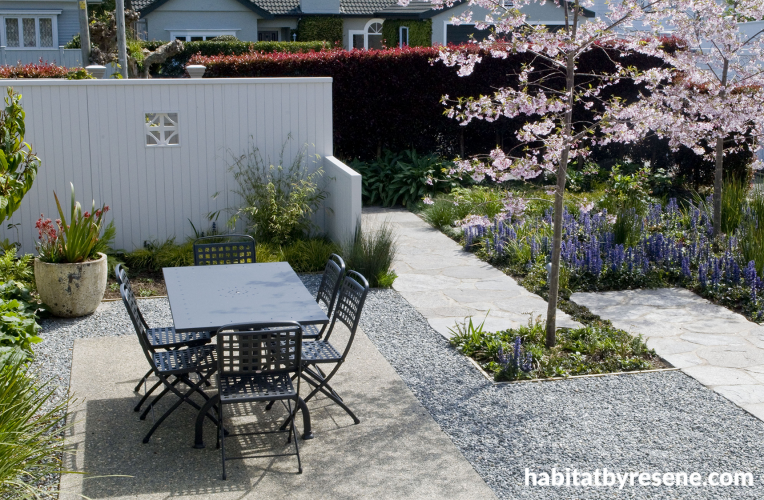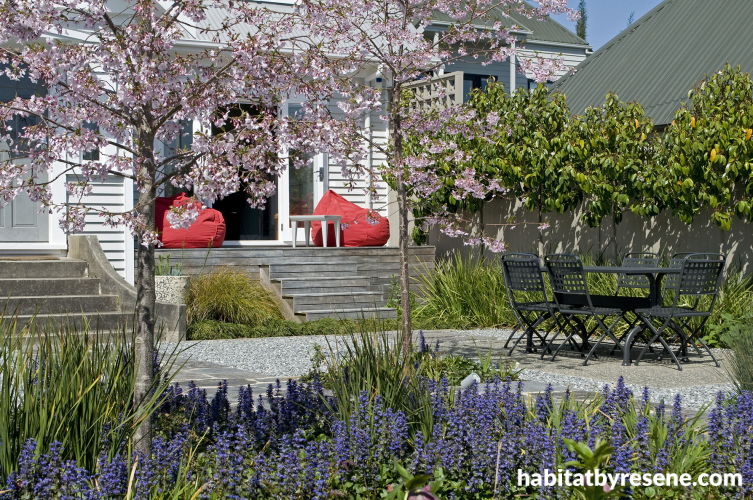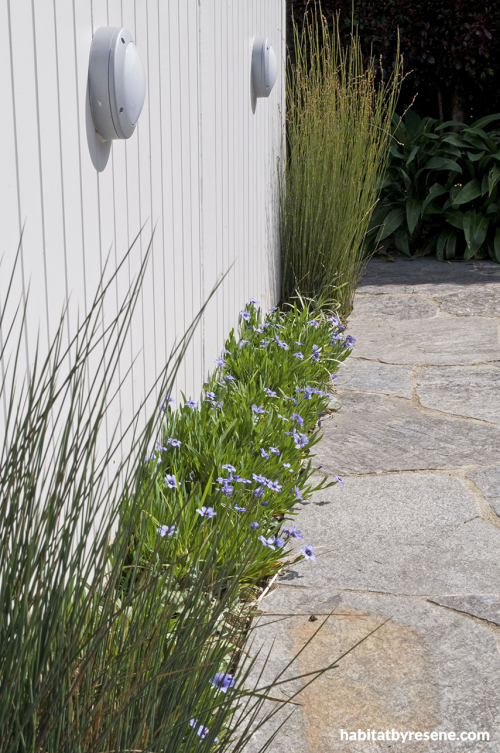 Nick designs a garden for all seasons
The decorative exterior of this Arts and Crafts-style home is such a standout, painted in soft Resene Seashell. The house backdrops a garden just as beautiful, influenced by the Arts and Crafts period of gardening (with generous use of perennials in a painterly way).
Designed by landscape architect Nick Robinson, the garden celebrates the seasons with a succession of winter and spring bulbs and perennials, early flowering cherry Prunus 'Awanui' and fragrant michelias, followed later by mid-summer and late-summer perennials and bulbs of vibrant colour.
It is a paradise for pollinating insects with flowers they love such as Salvia, Ajuga, Echinacea, Kniphofia and Eryngium. Textural drama is created by the restrained use oioi (Apodasmia similis) and blue rush (Juncus 'Blue Dart) as points of accent.
There's also a nod to Japanese gardening traditions, the careful control of form and attention to quality detailing and natural materials, with a natural schist path, basalt edging and a ground of bluish white river pebbles.
Nick tells us more about the landscape design.
What was the client's brief and how do your design and colour choices respond to that?
The clients wanted a garden that was stylish, related well to the character of the house and was easy to maintain. They were very keen on natural, free growing qualities rather than formal and enjoyed colour and diversity in the planting.
What was your overall design philosophy?
The design approach was to maintain the intimacy of a small courtyard area while also giving a feeling of openness. This was achieved by using permeable barriers like fences with windows in them, the filigree screens of tree foliage and careful placing of plants to create a strong sense of foreground and depth.
What Resene colours were used and what inspired those choices?
Paint colour formed an important background to all views of the garden and so the house and carport were finished in the gentle grey-white Resene Seashell with trims in Resene Sea Fog.
The fences were painted in two colours – the low new fence to match the house, and the existing boundary screen fence painted Resene Double Napa to provide a recessive background to the planting and enrich the foliage greens.
Altogether, there was to be a diversity of greys of different tints and hues but all would become background for the planting foliage and flower colours as these developed.
This palette of greys was extended by the choice of a natural schist path and basalt edging and steps, and the grey and bluish white of the selected river pebble used as a general 'paved' area.
What part of the design are you most happy with?
The procession of flowers throughout the year and the naturalistic interpretation of Arts and Crafts and Japanese inspirations.
Published: 24 Nov 2016
Do you have a home full of wonderful Resene paint and colour? Send us some snaps by emailing [email protected].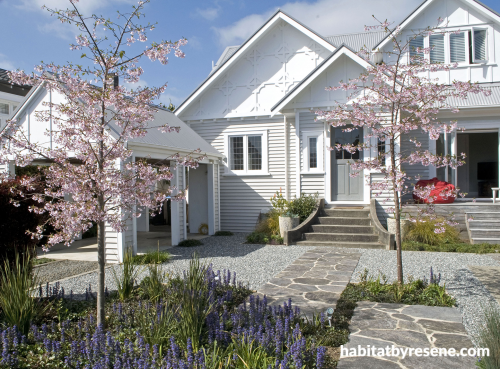 The Arts and Crafts style house is painted in a palette of soft grey-whites (Resene Seashell for the weatherboards and Resene Sea Fog for the trims) which backdrops the garden beautifully. Get the front door look with Resene Half Stack.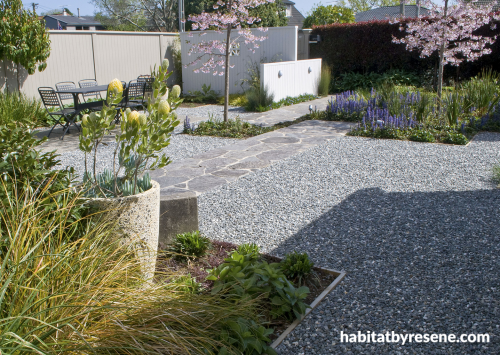 This palette of greys was echoes in the paving – a schist path, basalt edging and steps and the grey and bluish white of the river pebble. The boundary fence is in Resene Double Napa while the other is Resene Sea Fog.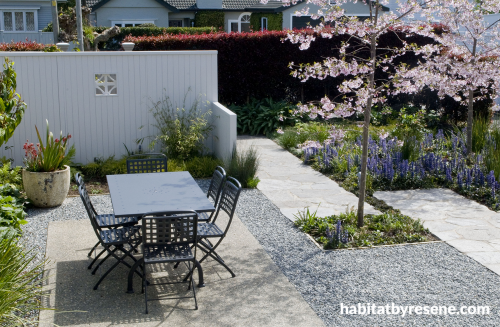 A protected outdoor dining area sits behind a fence painted in Resene Sea Fog and beneath the delicate blossom of an early flowering cherry tree.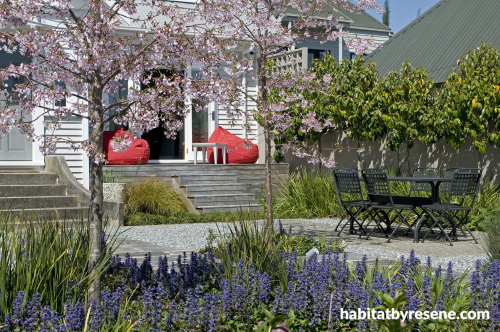 Landscape designer Nick Robinson generously used perennial plants in a very painterly way, like this Ajuga reptans 'Jungle Beauty' underneath a flowering cherry.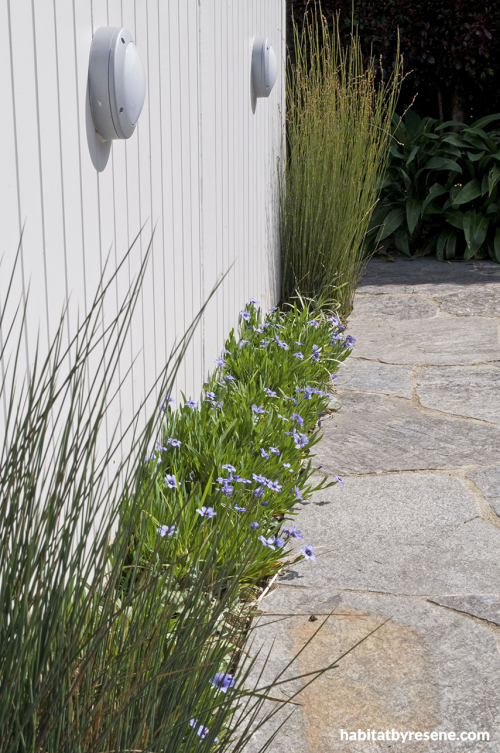 A strip of blue-flowering Sisyrinchium 'Devon Skies' is tucked below the fence, painted in Resene Sea Fog, with oioi at the far end and Juncus 'Blue Dart' in the foreground.
the look
If you're stuck on what
colour to use or need colour
advice, try out the Resene
Ask a Colour Expert service.