►
◄
latest
habitat tv
blog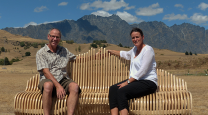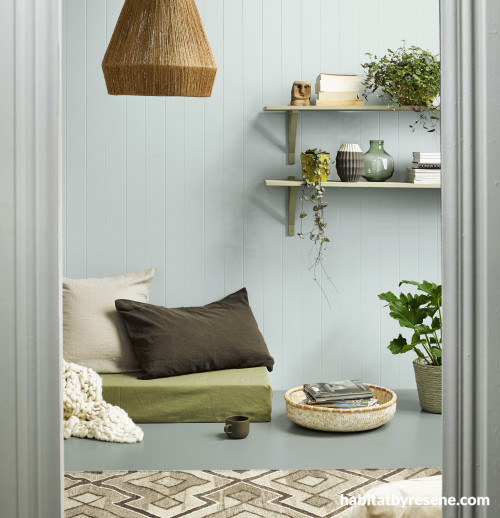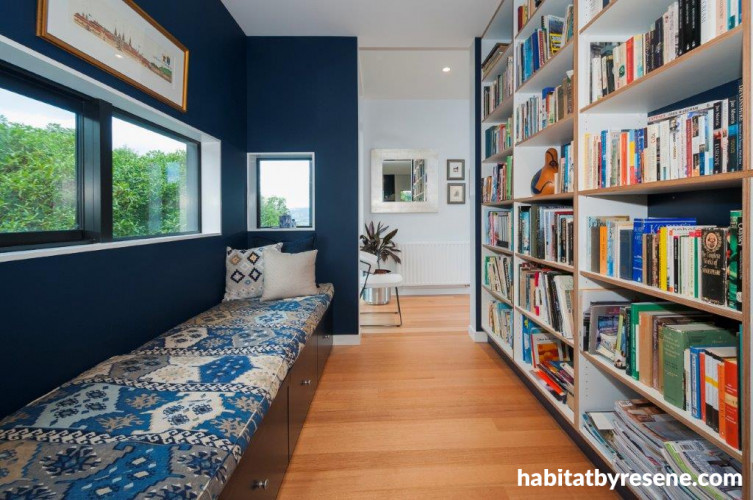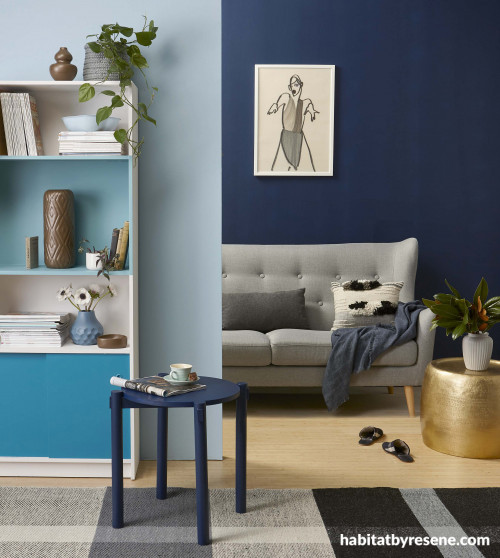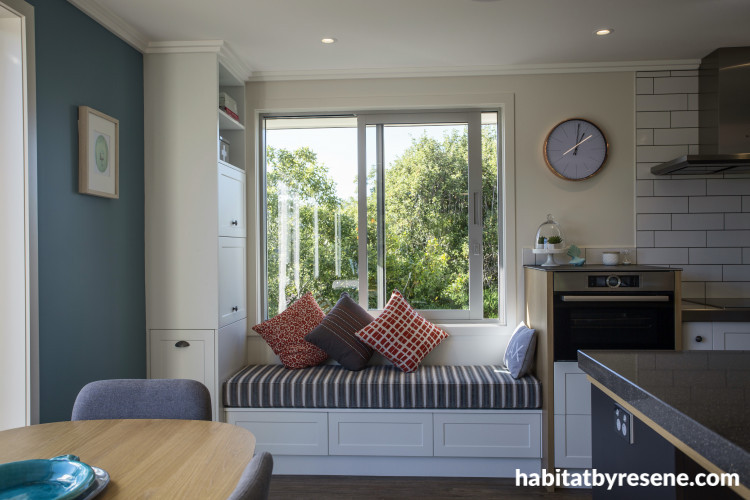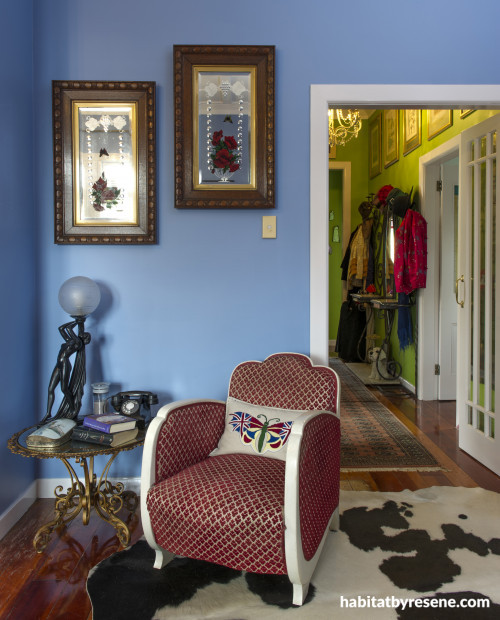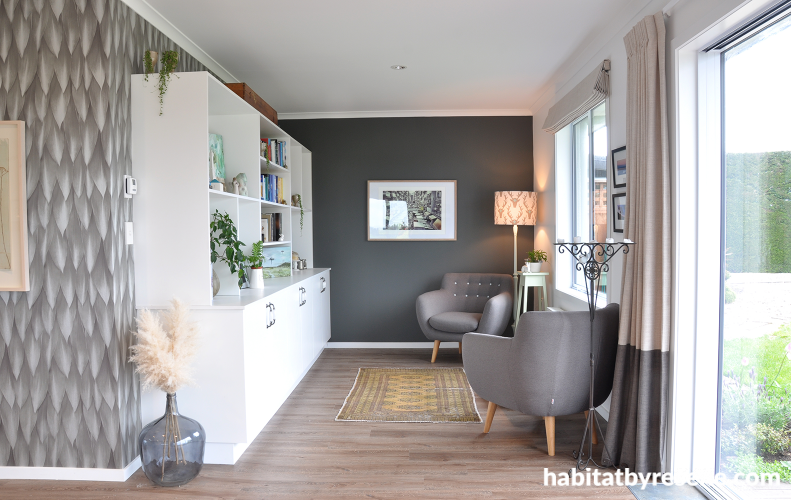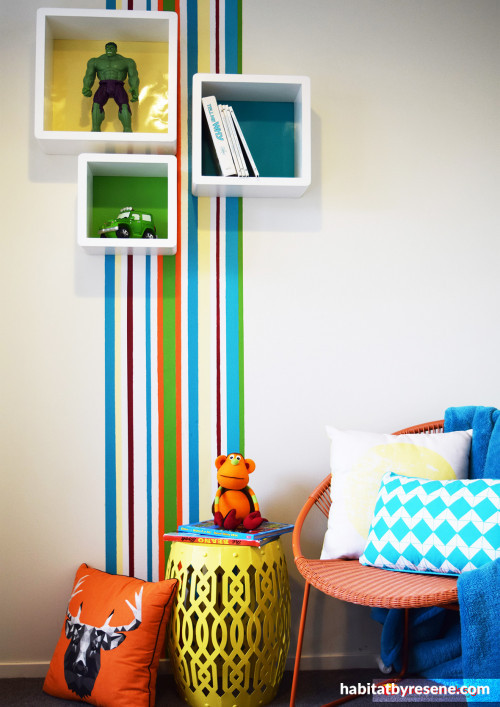 The rise of the reading nook
Has open-plan living had its day? Some commentators would say so, or at least point to the increasing desire for smaller, personalised spaces.
While we might still have an open-plan kitchen and dining space, homeowners are getting creative about creating multipurpose 'nooks'. Call them reading nooks, media nooks, study nooks or conversation nooks, these smaller contained areas are often multipurpose but the one thing they have in common is to create a respite from all the busy-ness. They are places to tune out from the hurly-burly of the world and feel safe.
As more of the external world intrudes via multi-media, and as we witness uncertain times across the world, we want a haven to call home, a place that feels secure and ordered.
So like a crab, we snuggle up in our corners and find some me-time.
Creating a nook isn't just about the physical dimensions of the space but also about the colour. Mid-toned and darker blues have always been reassuring and orderly colours. There's a reason many uniforms are navy.
Straight-laced teals and revitalising aquas also make us feel safe, while khaki greens and charcoals are enveloping and make us feel centred.
Tips for creating a reading nook:
If you don't have a space that's small enough to call a nook, it's easy to create one. Simply separate off a corner of the room with a free-standing screen, or row of house plants. Then add a comfy chair and a side table.
It's all about comfort, so make sure the chair or sofa is comfortable. Use beanbags, cushions and throws to make it even more welcoming.
Make sure there's good lighting for whatever you're doing whether it's reading or watching online streaming services. And power points for recharging devices.
Add a side table or shelving unit to hold books or magazines.
Think about your nook as a multi-functional space where teens might study, you might have a quiet cup of tea with a friend, or curl up with a book or your tablet. As homes get smaller, each space needs to be able to serve more than one purpose.
Use moody, nurturing colours that make you feel safe like navy, smoky teal, brown, khaki or charcoal. Here are some examples from the latest Resene The Range fashion colours.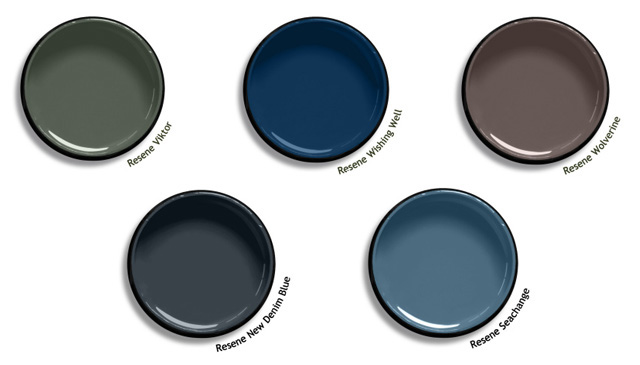 Published: 23 Mar 2017
Do you have a home full of wonderful Resene paint and colour? Send us some snaps by emailing [email protected].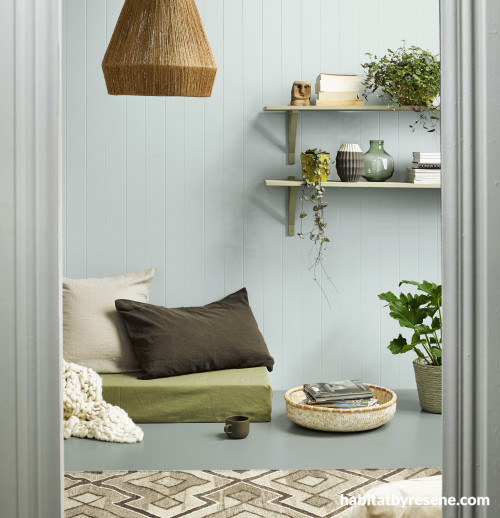 Soothing Resene Duck Egg Blue walls, and a Resene Inside Back floor are the backdrop for earthy greens in this simple reading nook, with its floor squab and pillows. The shelves are painted in Resene Passport, the small pot is Resene Native and the basket plant holder is in Resene Quarter Evolution. The door architraves are Resene Black White.
pictures
Melanie Jenkins; styling by Claudia Kozub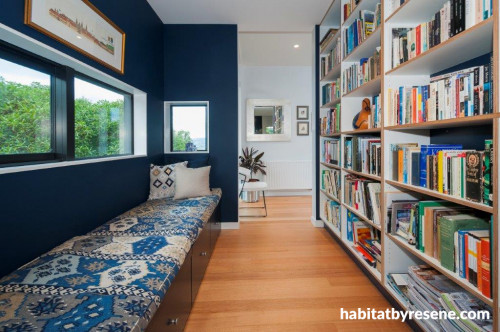 This slender space is a modern take on the library, with a welcoming window seat on one side and a large bookshelf on the other. It's in a new home built by Wellington-based Master Builders Quayle Construction and has a wall in inky blue Resene Celestial, with the distant wall in Resene Half Concrete.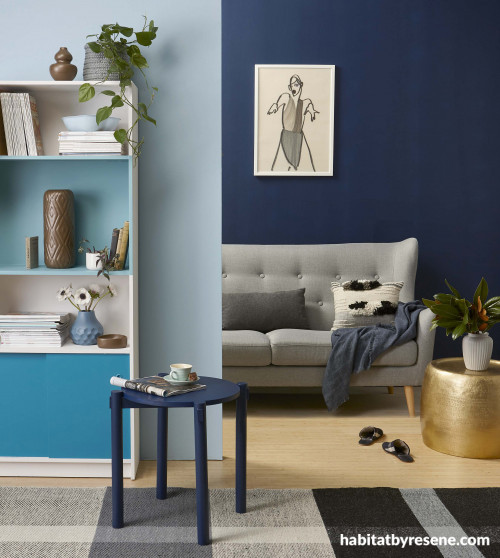 Another blue space that feels calming and secure... simply due to the colour scheme. Resene Zinzan is used on the back wall as well as the side table, with Resene Escape on the front wall. The shelving unit is painted in Resene Soapstone, Resene She'll Be Right and Resene Hope, and there are vases in Resene Spark metallic, Resene Seachange and Resene Double Stack.
pictures
Wendy Fenwick; styling by Gem Adams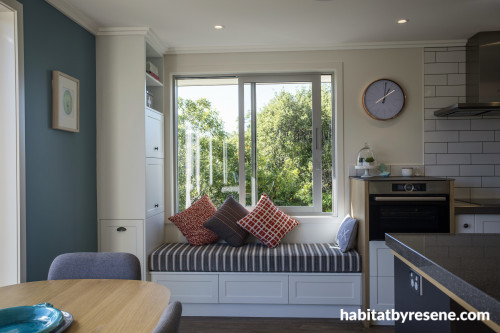 Even a window seat in the corner of an open-plan space can offer a quiet place to be. This one was created by designer Julie-Ann Ross of Design on Bremner. The wall at the side is Resene Gothic. See more of the house here.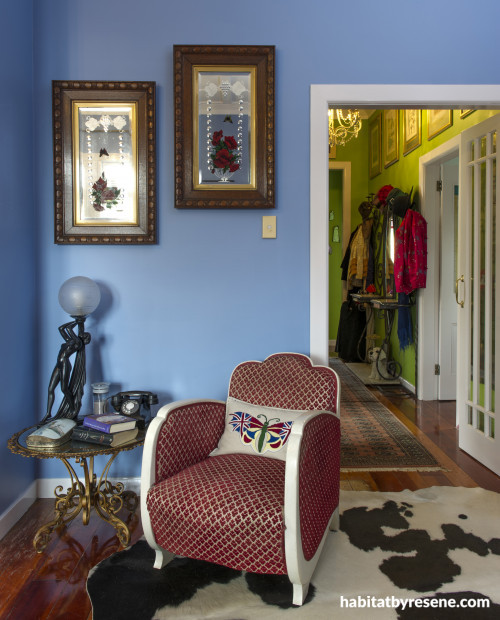 A vintage take on a quiet reading corner with Resene Havelock Blue walls as a backdrop to collectibles and repurposed furniture. The hallway in the background is painted in Resene Limerick.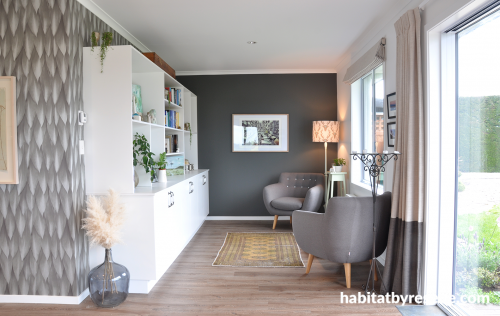 A wall in Resene Armadillo anchors this lovely library space in a home we featured a couple of weeks ago. The colour was chosen to match the shadows in the feature Serendipity wallpaper from Resene ColorShops.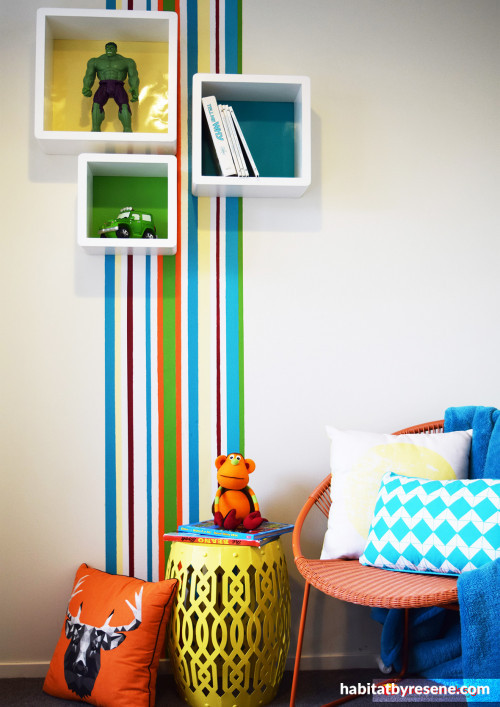 A fun reading nook was created for five-year-old Dylan to retreat to for a bit of 'me' time. The colours - Resene Lonestar, Resene Moonbeam, Resene Grenadier, Resene Picton Blue, Resene Wham and Resene Alabaster - were chosen by Michala Kodish of Galvanise Design to brighten up an otherwise dull and redundant corner of his bedroom.