►
◄
latest
habitat tv
blog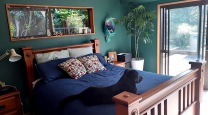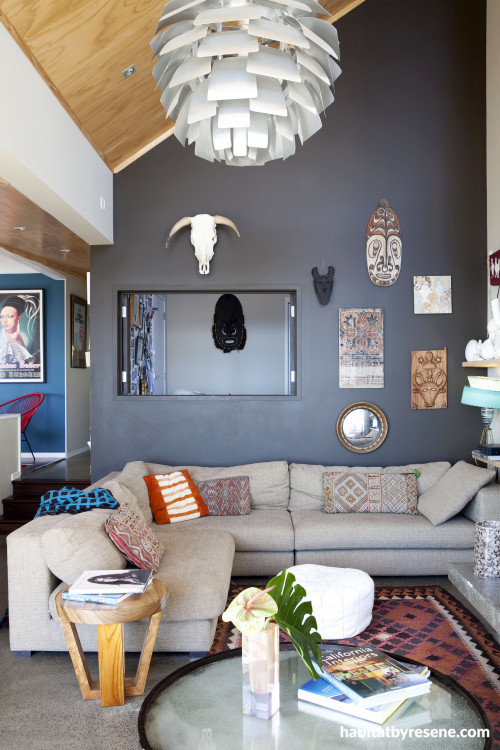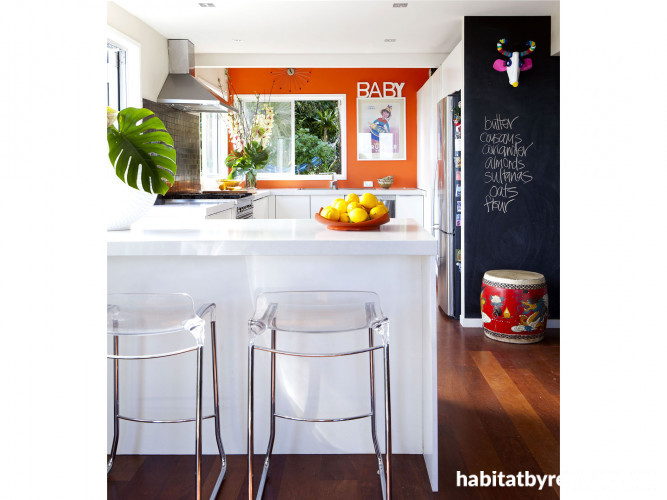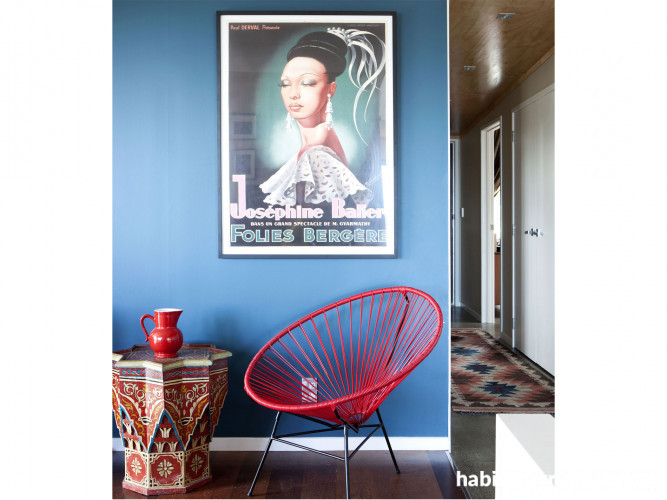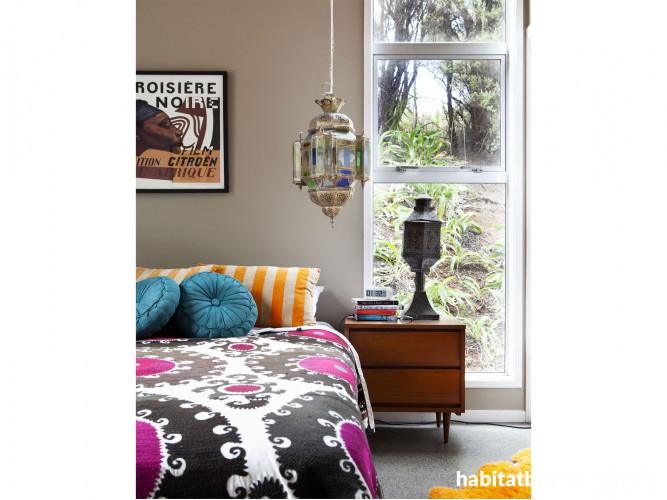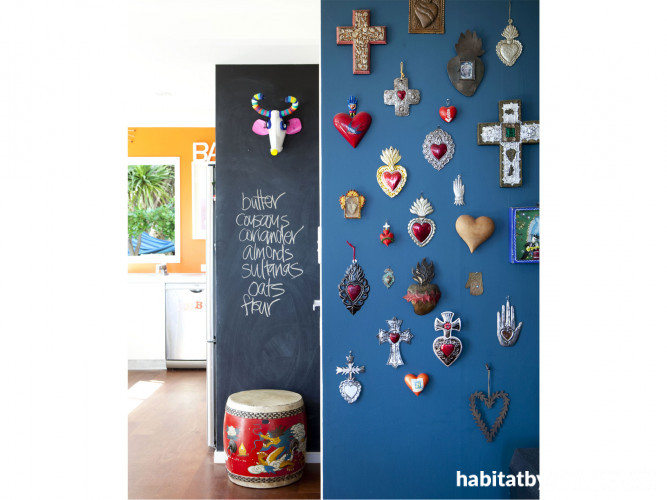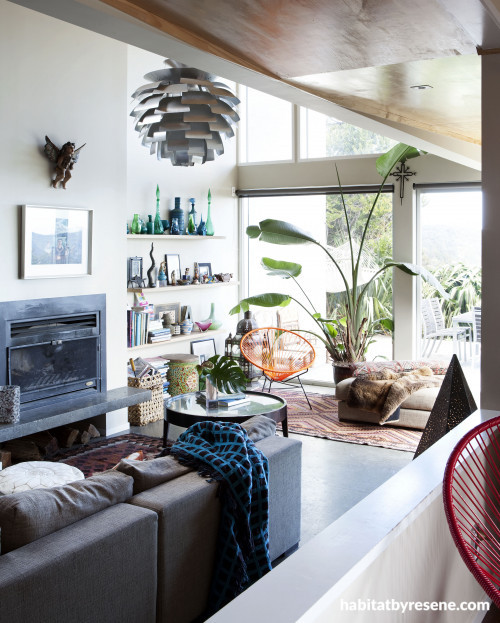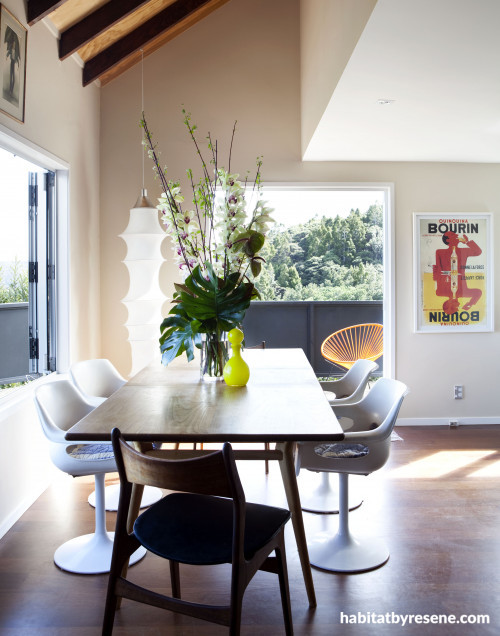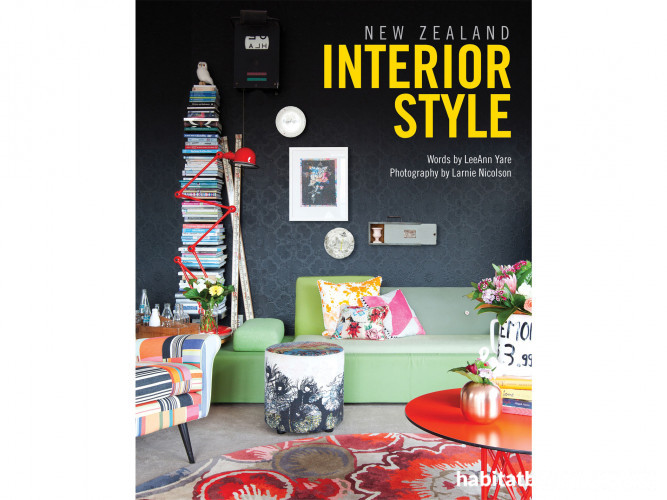 Monde and Michael's role reversal
For Monde Norden and her American-born husband Michael Glazer, their home overlooking Karekare beach on Auckland's west coast seems a million miles away from the bright lights of Los Angeles. Monde previously worked as a set decorator, prop buyer and art director for the film industry, while Michael is a self-taught chef who spent some of his youth growing up locally after his father brought the family to New Zealand on a sabbatical. He now owns a Los Angeles-based catering company and keeps high-profile artists such as Christina Aguilera, Justin Timberlake and Lady Gaga and their crews well fed while on tour.
Michael spends a lot of time out of New Zealand, and pre-children Monde would join him in the States to work as a dressing-room co-ordinator on the road. 'Michael and I both have that gypsy kind of spirit, so it was fun on the road. Now with two children, it's a different kettle of fish,' she says.
Having travelled through virtually every US state, it was in New York that Monde really fell in love with the vibe of the city that never sleeps. 'I will always have a soft spot for New York, it's where we got married,' she explains. So it's a contrast to find her here, settled on a 14-acre hillside section surrounded by lush green native bush.
Inspired by the modernist houses of California, and the work of architects such as Frank Lloyd Wright and Richard and Dion Neutra, what was then a fairly basic A-frame house really won Monde and Michael over back in 1998 – it had incredible panoramic sea views, and the surrounding bush-clad land meant no close neighbours. 'To be completely honest we always planned on knocking it down and starting from scratch to utilise the view and land as much as possible,' explains Monde, but the rapidly increasing cost of new builds meant they made a complete U-turn with their plans, and opted to extend the original house and renovate instead. The kitchen, dining room and bathroom occupy what was the original ground floor, with the kids' rooms upstairs in the tip of the A, and the hallway now cleverly disguises where the old house stopped and the new one starts.
Plywood-clad ceilings ensure the bach-like feel has been retained, while huge sliding windows and pillar-less floor-to-ceiling doors open up the end of the house completely, gently blurring the lines between their home and the bush and surf below. The largely open-plan living area is defined with bold feature walls in orange (Resene Tangerine), blue (Resene Bondi Blue) and grey-brown (Resene Masala).
No longer able to join Michael on tour, Monde now stays home with Bebe Blossom and Cisco. 'It's challenging,' she admits, 'but working from home seemed the best solution.' Monde's love of eclectic interiors, with touches of modern mixed with retro and ethnic, and special pieces she has picked up on her travels, has inspired her everevolving interior style at home, as well as the direction she has taken with her business. 'I do like to mix it up and change things around quite a lot, I think that's the set decorator in me. I'm also known to be a hoarder which doesn't overly impress my husband,' she laughs. While on tour she would constantly be searching out the best secondhand shops, which kick-started her fetish for American 1950s lamps. 'By the end of a tour the back of the bus would be full of lamps and other interesting things I had picked up along the way,' she says. Her most recent venture is importing and distributing a range of 1950s iconic Acapulco chairs from Mexico. 'I love the fact they are a blend of Mayan weaving and retro chic, and the hot Mexican colours are to die for. They are also one of the most comfortable chairs I have ever sat in,'she says.
Monde admits that: 'Although we live rurally I do miss the urban jungle, but Karekare is a much better place to bring up kids. Bebe goes to the local school just up the road with about 20 other kids, and Cisco's preschool is right on the next beach over at Piha. The kids go horse riding after school, or to the beach in summer, and while some people might find it a bit on the remote side, there is such a great sense of community. We know most of the locals – it's nice.'
Read more: 7 super creative painted walls
Published: 06 Jul 2014
Do you have a home full of wonderful Resene paint and colour? Send us some snaps by emailing [email protected].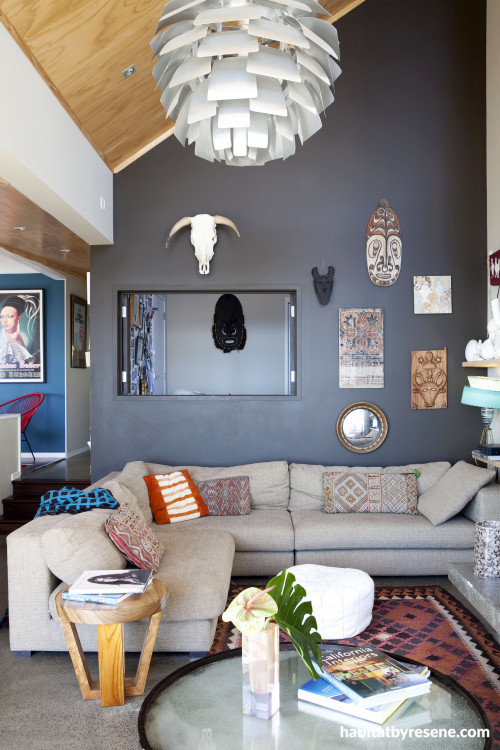 Colour defines spaces within the mostly open-plan living area. The lounge has a dramatic dark wall in Resene Masala as its backdrop, keeping it cosy in winter.
pictures
Reproduced with permission from New Zealand Interior Style by LeeAnn Yare. Published by Penguin Group NZ. RRP $65.00. Copyright © text LeeAnn Yare, 2013.
Copyright © photographs Larnie Nicolson, 2013.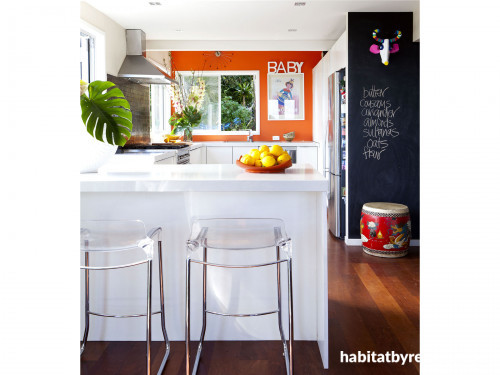 The simple U-configured kitchen was designed specifically to avoid overhead cupboards so large windows can be opened up in summer. The rear wall pops with colour in Resene Tangerine while Resene Blackboard Paint provides a handy noticeboard.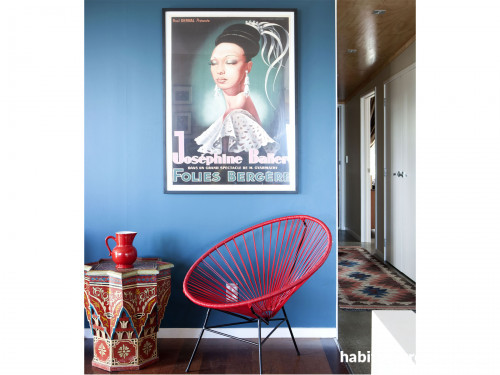 A framed vintage print makes a bold statement against a vibrant wall in Resene Bondi Blue. The chair is from Monde's business Mamasita.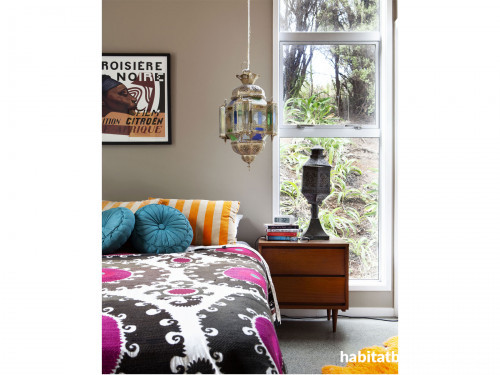 In the main bedroom, a vintage Suzani throw is used as a bedcover, paired with Morrocan lights hung low over the bedside cabinets. The walls of Resene Donkey Brown provide a cocooning backdrop.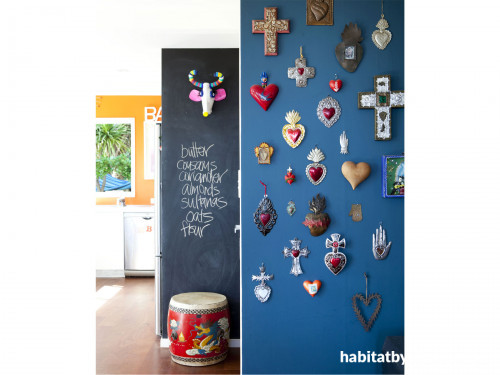 The vibrant Resene Bondi Blue wall has become a backdrop for an eclectic collection of hearts and crosses - items that are easy to bring home from overseas trips. A portion of the wall is painted with Resene Blackboard paint for shopping lists.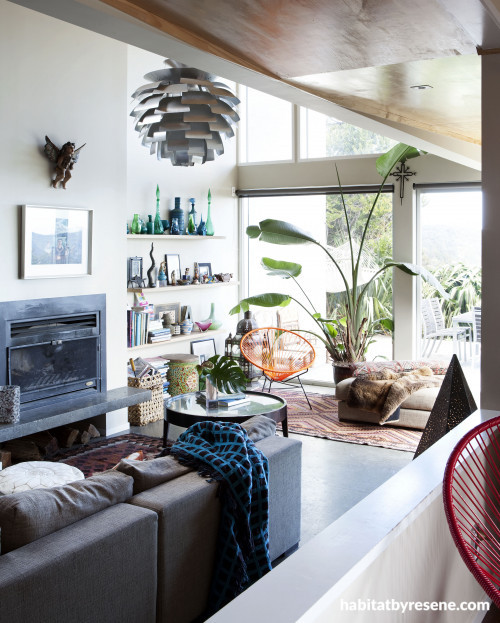 Open shelving on both sides of the fireplace in the lounge is home to a collection of ceramics, glass, books and trinkets from overseas. The neutral paint colours used throughout the house are variants of Resene Wheatfield.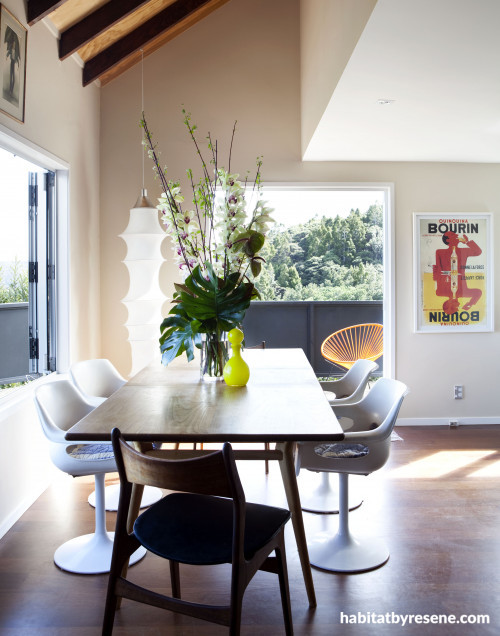 The dining room is located in the original A-frame part of the home.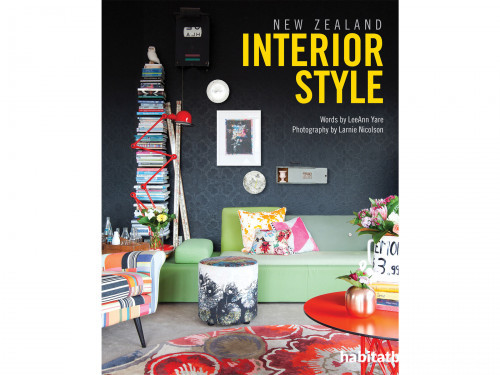 This article is from the book New Zealand Interior Style by LeeAnn Yare and Larnie Nicolson, available at Collected.
the look
If you're stuck on what
colour to use or need colour
advice, try out the Resene
Ask a Colour Expert service.