►
◄
latest
habitat tv
blog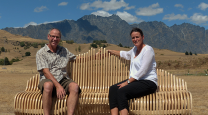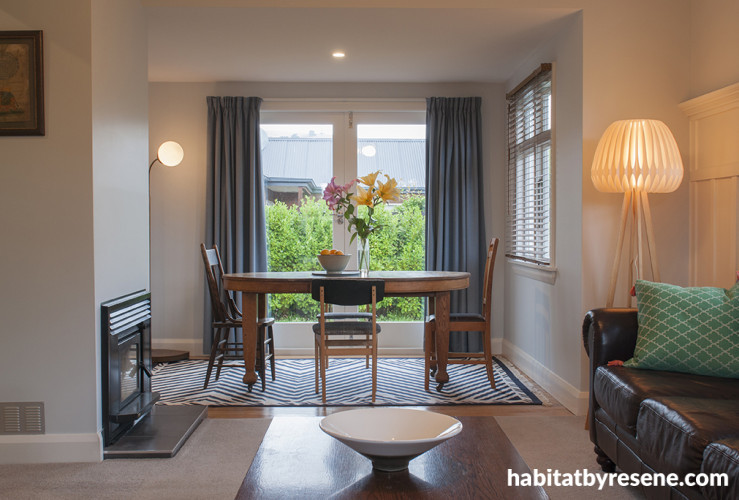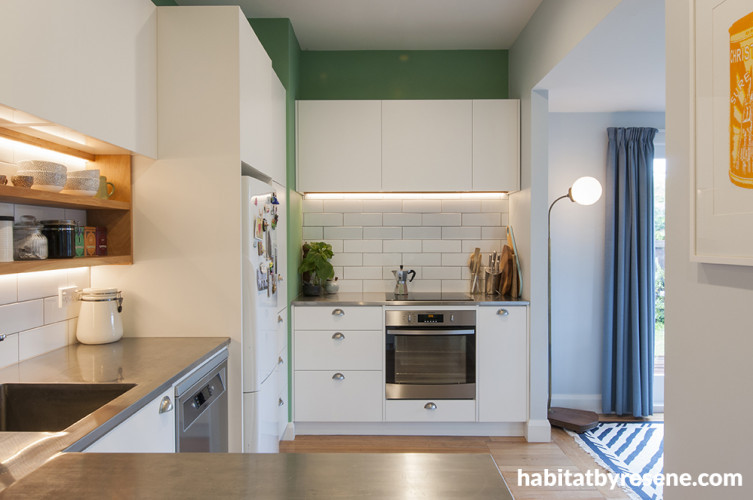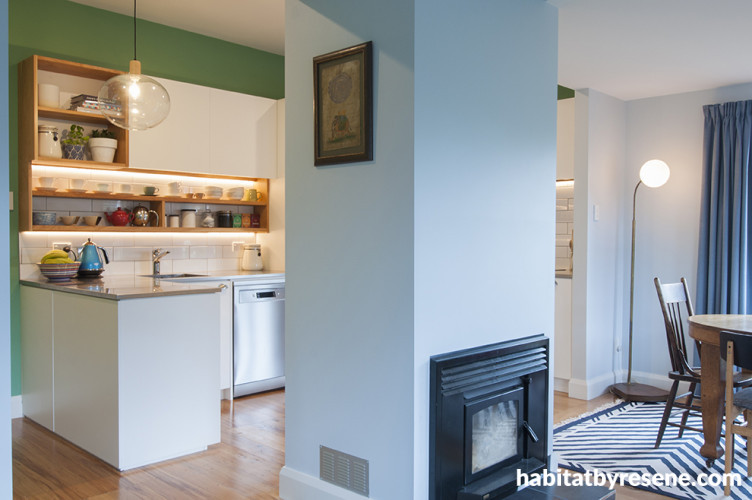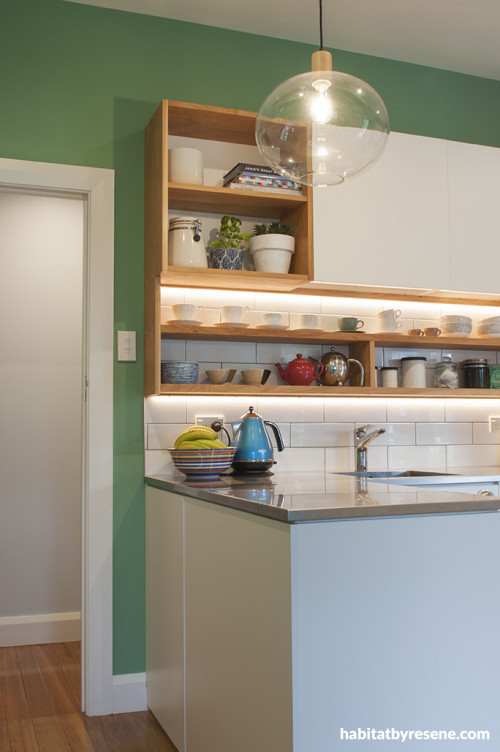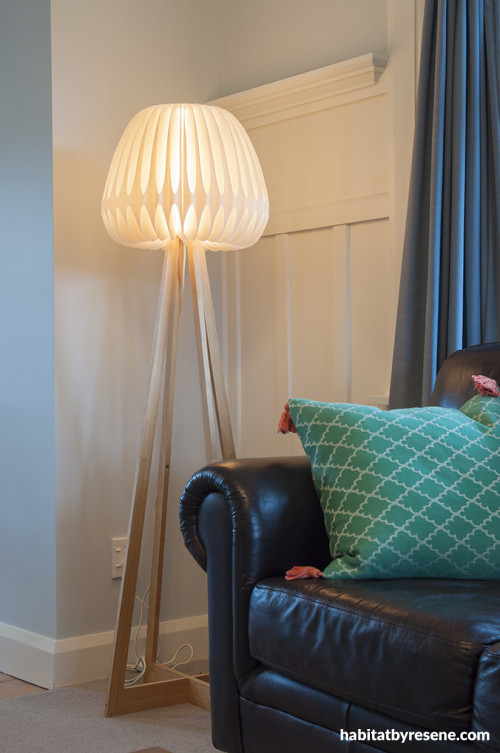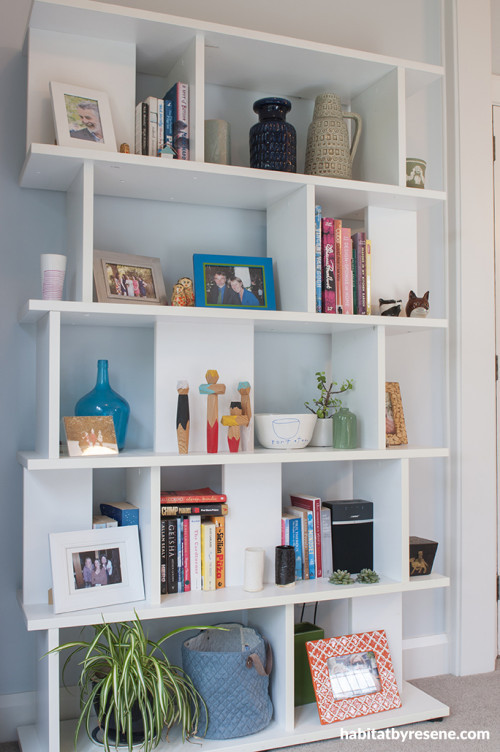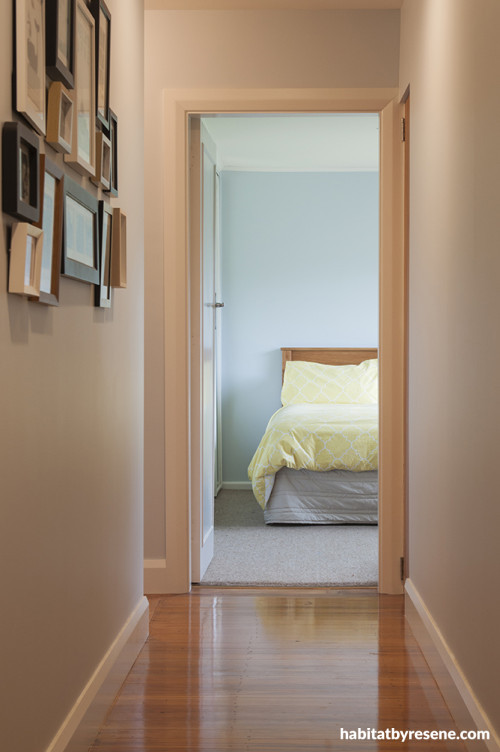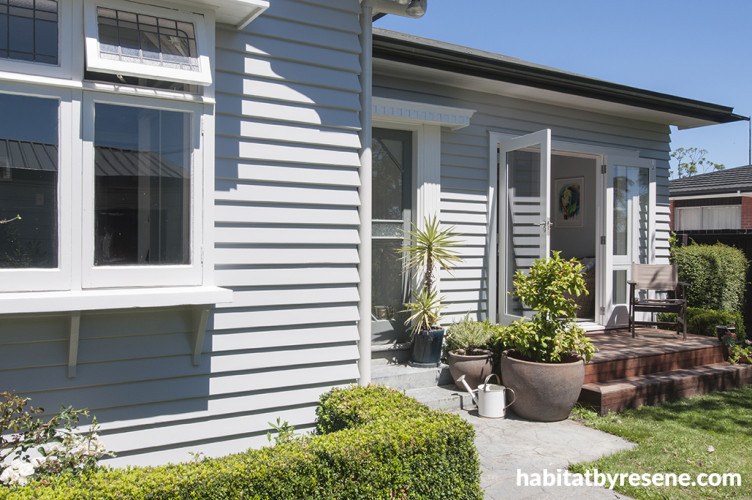 Sally stays true to green
Often when renovating a house, it's out with the old colour scheme and in with the new. However, such was Sally Fitzsimmons' love for Resene Oxley that when it came to renovating her Lyttelton home, the colour was repeated as a prominent feature in her kitchen.
The character bungalow has a fresh new face – where green Resene Oxley walls sing out from the kitchen, overlooking the living and dining room painted in gentle, blue-tinged Resene Zumthor. The home has also been expanded for a much better indoor-outdoor flow.
Sally tells us more.
How did you decide on the overall look of the interiors?
I just used my gut instincts. I know what I like and so I just went with that. It was also important for me to choose colours and style that tie in with the age of the house with a modern yet timeless spin on it.
What part of the house are you happiest with?
All of it! It's so open, yet still has slightly divided areas along with the indoor outdoor flow. I love having the French doors – it has made the whole space so much lighter, and having a hallway has made a huge difference.
What is your advice for someone trying to achieve a similar look?
Don't overthink it and don't follow trends too closely. The first choice is usually the right choice.
Do you have a favourite colour, and if so why is it your favourite?
Resene Oxley. It's got punch to it and it looks great with the white and wood.
Is there anyone else you would like mentioned?
The A team! Emma Wallace from Emma Wallace Architectural & Interior Design took my vague explanation on what I did and didn't want to do and did an outstanding job of interpreting what was in my head onto paper.
When it came to the kitchen, there are so many detailed things I just wouldn't have thought of, so it was worth every cent having an expert to sort this all out.
I was also really fortunate to have Seth Piercey from SP Building & Renovations recommended to me by a friend. Seth has good taste has an appreciation for character homes, so I had complete trust with his finishing eye for the finer details.
Adam Cliff from Revive Painting & Decorating did a brilliant job, his finishing was of a very high standard and his advice was priceless.
The whole renovation was a breeze! This was down to having a great design and an A team working on it. They were all so easy to work with, that along with us all being on the same page meant I had complete trust.
Published: 22 Feb 2018
Do you have a home full of wonderful Resene paint and colour? Send us some snaps by emailing [email protected].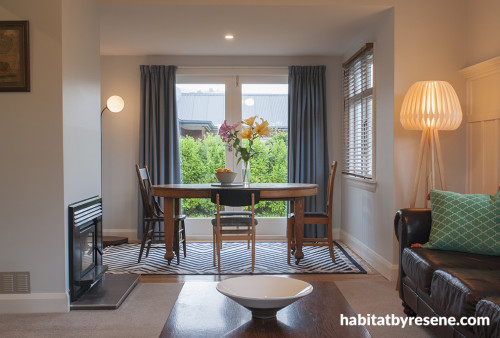 Sally wanted a neutral that wasn't white that complements the age of house, choosing Resene Zumthor for the living room, dining room, hallway and entrance.
pictures
Juliet Nicholas.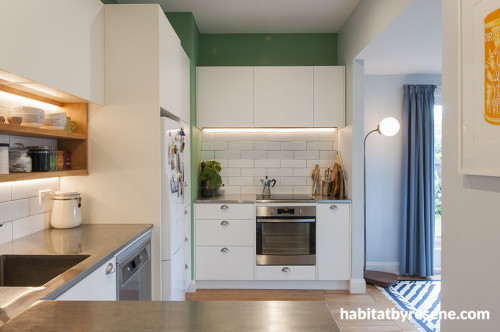 Resene Oxley in the kitchen was inspired by the colour of the walls in Lyttelton store Henry Trading.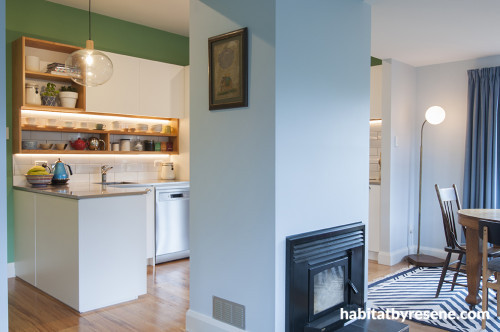 Sally had used Resene Oxley in the living room before the renovation and wanted to include it again, this time making it a feature in the kitchen. The rest of the walls are painted in Resene Zumthor.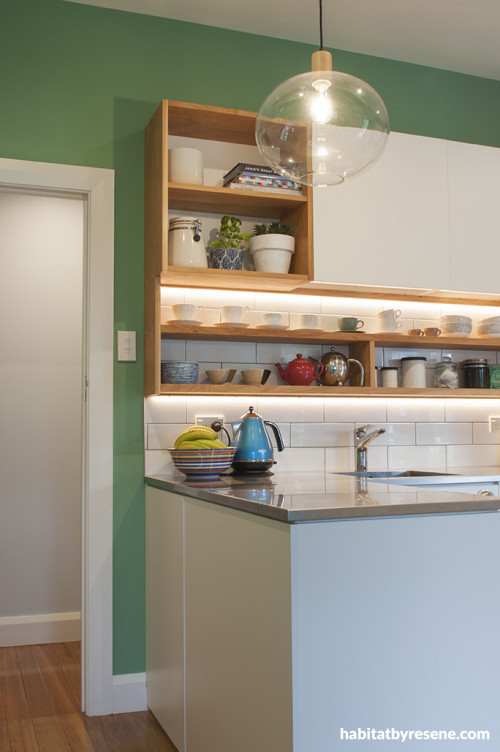 A closer look at the striking green Resene Oxley in the kitchen.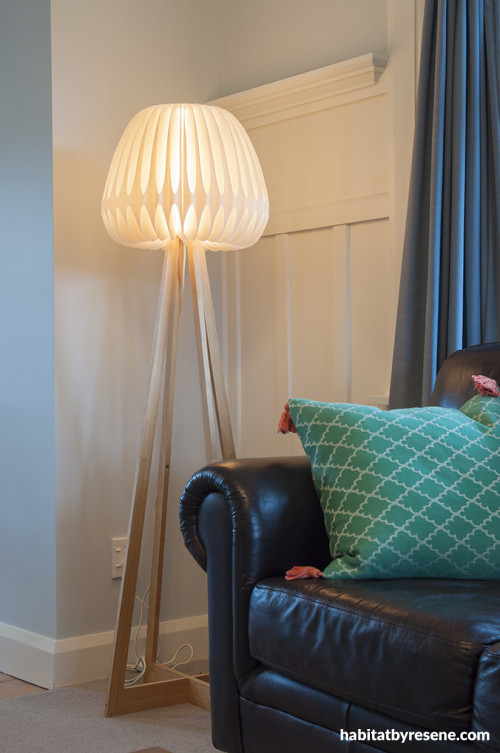 The living room is painted in Resene Zumthor, a neutral with a hint of blue.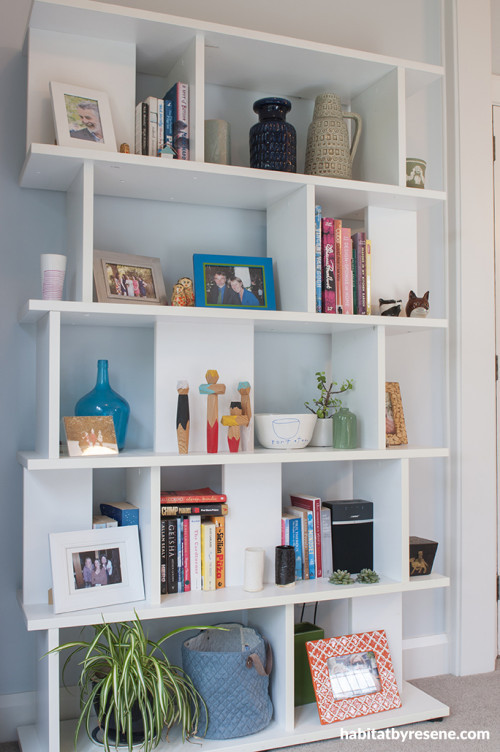 The blue of Resene Zumthor is more prominent in some lights, especially in the living room.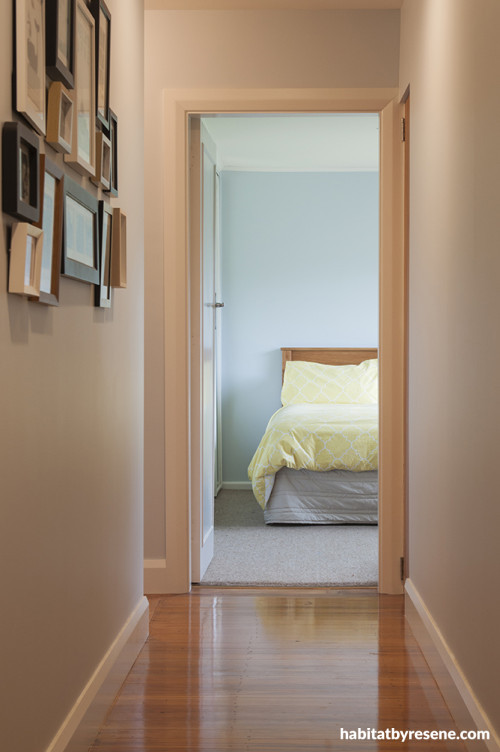 The hallway and master bedroom, both painted in Resene Zumthor.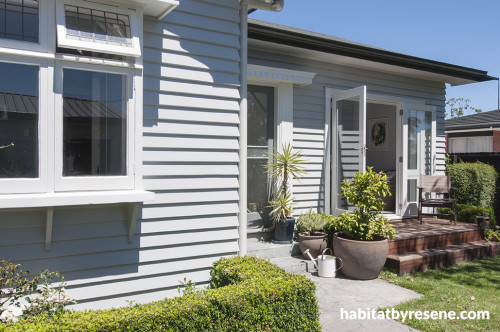 The exterior is painted in Resene Silver Chalice with trims in Resene Sea Fog. The front door is painted in Resene Condor.
the look
If you're stuck on what
colour to use or need colour
advice, try out the Resene
Ask a Colour Expert service.