►
◄
latest
habitat tv
blog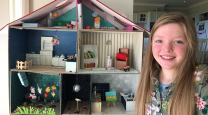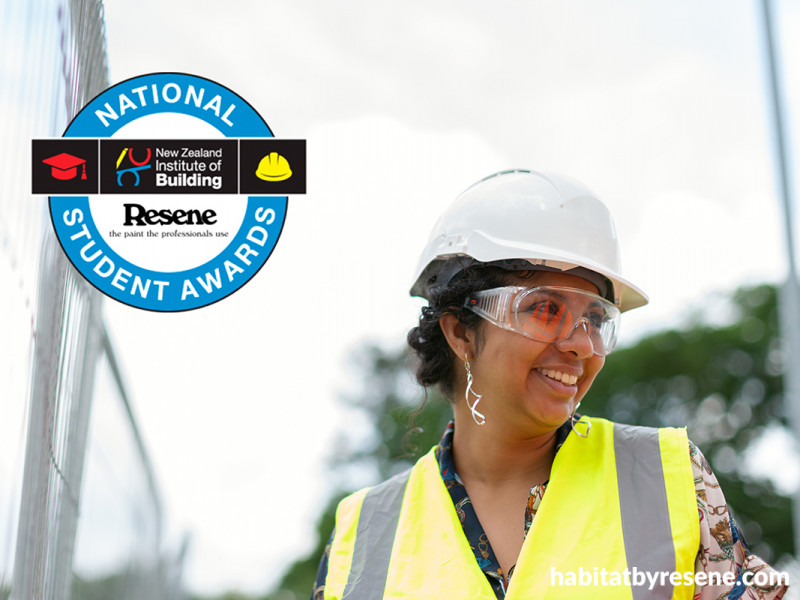 Nominate a student or apprentice today for NZIOB's exciting new national awards programme
18 Mar 2022
The New Zealand Institute of Building (NZIOB) has been running regional student awards programmes across the Northern, Central and Southern regions for many years, with some dating back to the 1980s. Since their inception, the different regional programmes have been variable in their approach to recognising top students in their respective areas.
But new this year is the creation of the NZIOB Resene National Student Awards programme which seeks to provide a consistent framework across the three NZIOB regions and create an aspirational programme that will appeal to all students enrolled in construction-related tertiary programmes and vocational training for carpentry across New Zealand.
Chief Executive Malcolm Fleming says that all NZIOB award programmes focus on recognising people rather than projects. "The main point of difference of these awards as compared to most existing awards programmes, is that the recipients will be recognised by the construction industry as opposed to their singular profession. Having three categories that a student in the final year of practically any construction related tertiary qualification, as well having a category for carpentry apprentices in their final year of study, mirrors the diverse profession base of the NZIOB membership. This broad approach to eligibility aligns well also with our long-running Young Achiever award for those under 30 years of age, which is a category offered within the Institute's New Zealand Building Industry Awards programme.
"The NZIOB is delighted that Resene has agreed to partner with us on this new programme, with both organisations sharing the goal of encouraging and recognising the construction industry's next generation of high performers, across all disciplines."
There are three categories for tertiary students to enter, and a fourth category for those in their final year of a carpentry apprenticeship:
Design (Architecture, Interior Design, Landscape Architecture)
Engineering (Structural, Services, Geotechnical Engineering)
Management (Construction Management, Quantity Surveying, Project Management)
Trades (Students enrolled in a recognised carpentry apprenticeship scheme)
The judging criteria for each category is the same. The regional judges and the national judging group that assesses the regional finalists will be scoring nominees against the following seven areas:
Achievements
Potential
Industry knowledge
Self-motivation
Wellbeing
Wider industry engagement
Presentation skills
Overall impression
Entries are open now until 31 May 2022. Regional Award Ceremonies will be taking place from 4 July to 29 July 2022 and the National Category Winners and Supreme Award Winner will be announced on 2 September 2022.
Judges will be drawn from the NZIOB membership, though there is opportunity for non-members to register interest to be involved as a judge. Expressions of interest can be sent to [email protected]. Judges being sought are those that currently work in one of the following fields:
Architecture
Engineering
Quantity Surveying
Project Management
Main Contractor
Academics currently teaching at an architecture/construction/engineering school
Find out more about the national awards programme on the NZIOB National Student Awards website.
Published: 18 Mar 2022