►
◄
latest
habitat tv
blog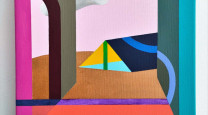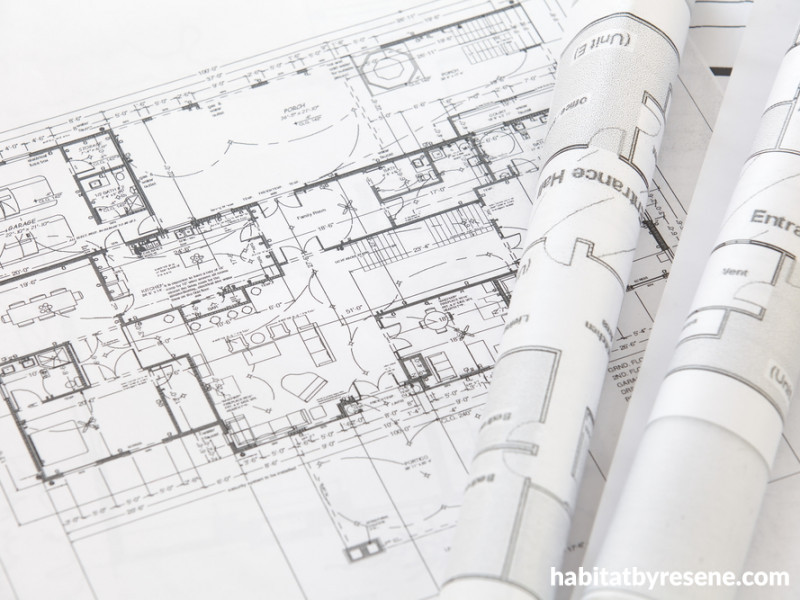 Choosing and using an architect
14 Nov 2014
We've all admired, and perhaps even been moved by great architecture at some stage, whether by one of the grand cathedrals of Europe, or by a humble bach. Even if we can't articulate what good design is exactly, there's no doubt that we recognise and respond to it.
Yet when it comes to creating the spaces that we live in, many of us opt for the ordinary or the expedient without much thought to creating architecture that will enrich our lives.
So, while great architecture certainly owes a great debt to the architect's vision, perhaps it owes even more to the client who is willing to give considered thought to what their home means to them - physically, psychologically, spiritually, emotionally – and who, most importantly, is able to communicate that to an architect.
New Zealand architects' professional status is protected by statute. Registration is earned through a combination of academic qualifications, significant practical experience and examination. Most New Zealand architects are members of the New Zealand Institute of Architects (NZIA), a professional body which supports its members and promotes outstanding practice in architecture.
Since March 2012, certain types of design and building work can only be undertaken by a Licenced Building Practitioner (LBP). Registered Architects are already deemed to be LBPs.
Get the best from your architect
1: Choose the architect who is right for you.
The most successful architectural projects are creative collaborations that take the client and the architect on a hugely satisfying journey as initial ideas and concepts are transformed into a solid three-dimensional reality. Remember that this is going to be a long-term relationship so personality-fit, trust, and mutual respect are important.
· Use the Find-an Architect function on www.talktoanarchitect.co.nz to find New Zealand Institute of Architects members in your region. Many of these architects will also have websites, which will show you the sort of work they do.
· Visit the NZIA website to view the work of award-winning residential architecture and check magazines to get a sense of who is out there and what sort of work they do.
· Personal recommendations by satisfied clients are a valuable way of selecting an architect.
· Do your homework. Compile a shortlist of architects who seem to be a good fit for your project (no more than three or four). Contact them, describe your project briefly, give them some idea of your budget and expectations and ask if they are interested in talking to you about it.
· Be well prepared for your first meeting. It pays to put your thoughts down on paper, if only to clarify your own thinking. This is a great starting point, but it should be regarded as something which can and will evolve over a number of meetings.
· It is useful to have the architect write down their understanding of what you want (a reverse brief) and to refer this back to you for confirmation or further discussion.
· Establish fees and services provided. Architects will outline the services they can offer and seek an indication as to how the client wants to engage them. Be very clear about how much you will be expected to pay at each stage of the project. An architect can design, complete working drawings, arrange the tender process for a builder, and project manage.
· Ask to look at the architect's previous work and perhaps talk to clients they have worked for. They should, at the very least, be able to show you photos.
· Don't rush it! This is the most important decision you will make in the whole process, so allow yourself plenty of time.
2: Communicate, communicate, communicate
· Ask lots of questions, especially at the planning stage. Don't pretend that you can visualise something if you can't. If it doesn't make sense, keep asking questions until it does, or until your architect comes up with another solution.
· The relationship will work best when your architect has the freedom and scope to delight and surprise you with ideas you would never have thought of (that's why you've engaged them).
· If this is the first time you have used an architect, make sure you are fully informed about the process. Be very clear about who has responsibility for what.
· Be absolutely clear about what you expect and make sure that the architect is aware of that. Don't move on to the next design development phase until you are fully satisfied that you know what the expectations are on both sides.
Writing a brief
Before you talk to an architect take the time to consider what your new home means to you. Writing your thoughts down provides a very good starting point to help open up discussion. Use it as an opportunity to clarify what you want in your home, and to give your architect an idea of who you and your family are, what you value, and what your new home or renovation means to you.
· What makes you and your family tick? Write a couple of paragraphs on who you are and what you are hoping to achieve in your new home. What is important to you as a family and as individuals?
· Why are you building/ renovating?
· What sort of lifestyle do you have?
· Do you want your home to be casual and welcoming? Airy and spacious? Edgy or low-key? Do you view your home as a private sanctuary, or a public statement?
· How do you want your home /renovation to feel?
· What sort of neighbourhood is this, what do you like about it and why did you buy here?
· Are there homes nearby that you admire?
· Are there any environmental features that are important to you, eg trees, views, privacy, light?
· Do you want to blend in or make a statement?
· What changes are you expecting in 5 years, 10 years, 20 years? How will they impact on the way you use your home? Think about your requirements in terms of flexibility and future-proofing.
· What is non-negotiable? For example, the number of bedrooms and bathrooms. Do you want a separate laundry, a workshop, or sound-proofed teenage room? Be specific – if you need off-street parking for your boat or caravan, or lots of storage space, now is the time to say so.
· Do you have specific likes and dislikes, eg cladding materials, what sort of heating you prefer, floor covers, lighting, landscaping, walls and fences?
· What's your budget? Unless you have unlimited funds, it's likely that you will need to sacrifice some things on your wish list. Your architect cannot be expected to design a palace on a bach budget, but they can advise you where you can save money and where you shouldn't compromise. Make sure your budget is clearly defined. Is it for building only, or does it include, landscaping, furnishings and architect's fees for example?
Understanding the process
Understand the basic steps that will take you from vague ideas through to three dimensional reality.
Information gathering
Once engaged, the architect will begin gathering information on the construction site. Depending on the requirements of the project this might include the Certificate of Title, drainage plans, zoning and town planning information. Architects may take photographs and organise to have the site surveyed for its contours and boundaries.
Any issues with regard to existing planting, water courses and soil type may be addressed. It is sometimes possible for the client to gather some or all of this information but this should be discussed so that it is quite clear who is doing what.
Concept development
This is the stage when things start to get exciting! It's your architect's first opportunity to put their initial ideas in front of you for your feedback. Typically, you will be presented with a floor plan and a few perspective drawings that help you get a sense of the layout, as well as the look and style of what is proposed.
The point of concept drawings is to encourage discussion. They can help you articulate what you do and don't like, and might even result in a complete change of direction. You will get a strong sense of whether your architect is heading in the right direction and has listened to what you've talked about.
At this stage you need to have a clear sense of budget and any issues that might impact upon that. It's important not to feel rushed or pressured to proceed to the next stage until you are completely happy with the concepts. Even if it means delaying your project, it's better to reconsider things now, than further down the track when more detailed plans have been completed.
It's not unusual for people to ask more than one architect to prepare concept drawings, but be up front and make sure that all parties are clear that they are in a competitive pitch. It's important that they know exactly what is being asked for, and that you know what you will be charged for the work they do for you.
Developed designs
When you have agreed on a concept your budget will be discussed again and your priorities set in terms of cost, time and quality. A quantity surveyor will probably be asked to make an independent cost estimate. It is often difficult to predict the final cost of a project, particularly if it involves renovation work so a range of plus or minus 10% of the estimate is not unusual. In some instances, a sum will be allowed for items such as kitchen appliances, light fittings and soft furnishings, so it is important that the required quality of these items is discussed and agreed upon.
This document could be used for mortgage purposes and it is also useful for the client and architect to work out how a project might be achieved in stages if this is what is required.
Reading architectural plans
Many people find it difficult to visualise a finished home from architectural drawings. If you are not sure what you are looking at, make sure you ask your architect to talk you through it. Don't gloss over things that you don't understand.
Your architect will generally provide floor plans, flows, elevations and cut-through section drawings as well as detail drawings. If necessary they can often provide 3-D CAD drawings (even a 'fly-through') or a scale model.
Consents and working drawings
At this stage a building consent (and possibly also resource consents) will need to be applied for on the client's behalf.
The complexity of the project tends to dictate the degree of detail in the plans needed to achieve consents. A detailed design might include plans for landscaping, electrical wiring, hardware and lighting, but this detail is not always required for approval from the appropriate authority before proceeding to the construction phase. However, a builder will need considerable detail in order to be able to submit a contract price or tender.
Architects services
The architect's role does not end when the drawings are completed. Your architect can manage the entire building process, from design through the tendering and contract process, to observing the construction phase and approving payments to the builder.
Architects who are members of the NZIA can provide you with a copy of our comprehensive Agreement for Architect's Services which outlines every step of the process from first sketch designs through to completion. This is a useful document to use to discuss and assign responsibilities.
Your architect may also provide additional services such as landscape design and interior design. Or, they may work closely with other people who provide these skills.
Your architect's fees may be calculated on a Lump Sum Fee Basis, a Time Charge Fee Basis, a Percentage Fee Basis, or a combination of these depending on the budget, services offered and complexity of the project. Ask your architect for a copy of the NZIA Agreement for Architects Services for more information.
This information is excerpted from the website www.talktoanarchitect.co.nz
Published: 14 Nov 2014