►
◄
latest
habitat tv
blog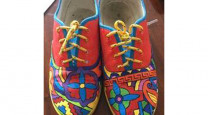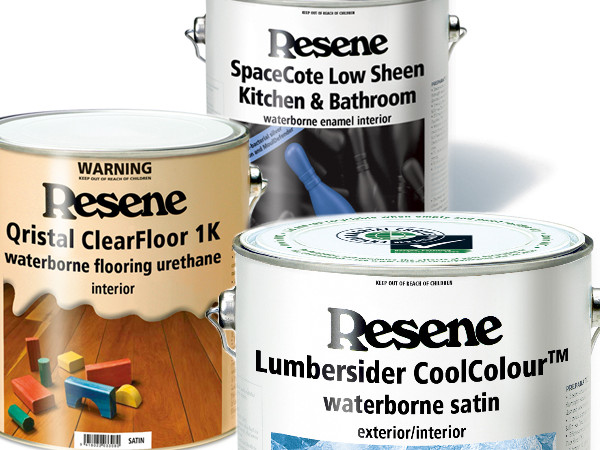 Figuring out paint types
18 Feb 2015
So you've sweated over the paint colour choices for your home, but that's just part of the process. Now it's time to understand what type of paint you should use – waterborne, solventborne, can you use the same paint inside and out?
Your decision will be based on how you want the paint to perform, what you are painting it on to, but also where your paint will be.
What are you putting the paint on to?
Each substrate has its own idiosyncrasies that may affect the performance of paint. Fresh cement surfaces are highly alkaline and will attack paints that are alkali sensitive. Timbers are dimensionally unstable and require coatings with sufficient flexibility to move with the substrate. Other timbers, such as matai, contain extractives that will prevent certain types of paint from drying properly. Metals are a whole category in themselves.
The environment
Our clear bright atmosphere allows a very high proportion of damaging UV light to reach the exteriors of our homes. Prevailing westerlies may carry salt from the coast up to 100km inland. Thermal areas create an acidic environment as bad as the harshest European industrial areas. These and many other factors influence the performance of paint.
And on the inside of our homes, poorly ventilated bathrooms will promote mould growth and unwashed areas will lead to paint degrading more quickly. A floor that is subject to only light foot traffic requires a very different treatment to a floor that takes a lot of wear-and-tear, like a kitchen. Walls in laundries, family rooms and master bedrooms each experience significantly different levels of physical stress.
Understanding the nature of paints
Because paints have to accommodate the idiosyncrasies of the various substrates and environments, this leads to a proliferation of paint types that may be somewhat daunting to come to terms with. Resene provides paints with the broadest possible use to make choices simpler.
Resene has also developed a range of eco and people-friendly waterborne enamels to make clean-up easier and to minimise odours. These can often replace solventborne paints but check with the staff at your Resene ColorShop.
These are the typical paint type characteristics:
Waterborne primers and undercoats
Long term flexibility
Able to withstand prolonged weathering prior to overcoating
Do not penetrate well into porous surfaces
Allow the passage of waterborne stains
Waterborne topcoats
Excellent flexibility and durability
Non-yellowing and low odour
Generally softer than their solventborne counterparts
Drying sensitive to atmospheric conditions (humidity and temperature)
Solventborne primers and undercoats
Penetrate porous surfaces
Provide barrier against waterborne stains
Embrittle with age
Generally poor alkali resistance
Solventborne topcoats
Excellent flow and levelling
Good hardness and cleanability
Yellow when out of direct sunlight
Require special thinners and clean up materials
Room by room
Here's a general guide to which topcoat paints to use in the various areas of your home. All of these are waterborne systems:
Exterior weatherboards and most other cladding: Resene Sonyx 101 (semi-gloss) or Resene Lumbersider (low sheen). Use Resene CoolColour for darker colours.
Roof: Resene Summit Roof (satin). Use Resene CoolColour for darker colours.
Timber windows and doors (inside and out): Resene Enamacryl (gloss) or Resene Lustracryl (semi-gloss). Use Resene CoolColour for darker colours outside.
Kitchens, bathrooms and laundries: the Resene Kitchen & Bathroom range, available in a range of finishes and which combines antibacterial silver protection and Mouldefender to minimise unwanted nasties.
Walls in other rooms for general use (living, bedroom): Resene SpaceCote Low Sheen (best for wear and tear areas and wiping off marks without damaging the paint) or Resene Zylone Sheen (standard or VOC free).
General area ceilings: Resene SpaceCote Flat (best option if you want to clean fly marks off your ceiling) or Resene Ceiling Paint.
Floors, doors, shelves and furniture: Resene Enamacryl (gloss) or Resene Lustacryl (semi-gloss).
For clear finishes (timber walls etc): Resene Aquaclear. Use Resene Colorwood interior wood stain first if you want to add colour to your timber. Or Resene Colorwood Whitewash for a whitewashed stained effect.
For clear finishes (timber floors): Resene Qristal ClearFloor. Use Resene Colorwood interior wood stain first if you want to add colour to your timber. Or Resene Colorwood Whitewash for a whitewashed stained effect.
For more detailed information, go to www.resene.co.nz.