►
◄
latest
habitat tv
blog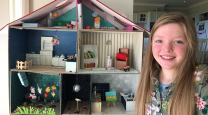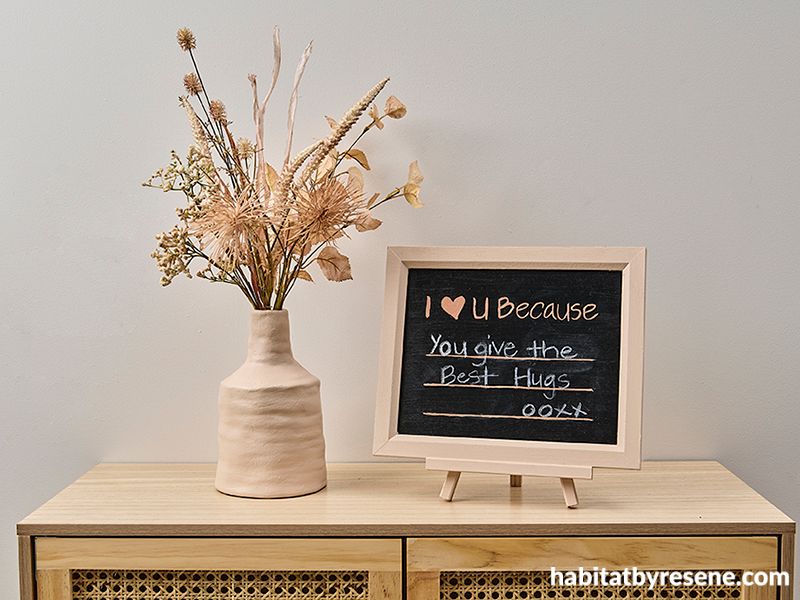 Create a DIY chalk board to say 'I love you' for Mum
05 May 2022
Mother's Day is all about expressing your love and appreciation for all the mothers in your life. Whether it's the mum who raised you, the mother of your children or a friend who is a mother, you can tell her just the reason why you love her this Mother's Day with our DIY easel frame! This DIY is perfect to get the kids involved – leave mum a surprise message for the morning and make her day.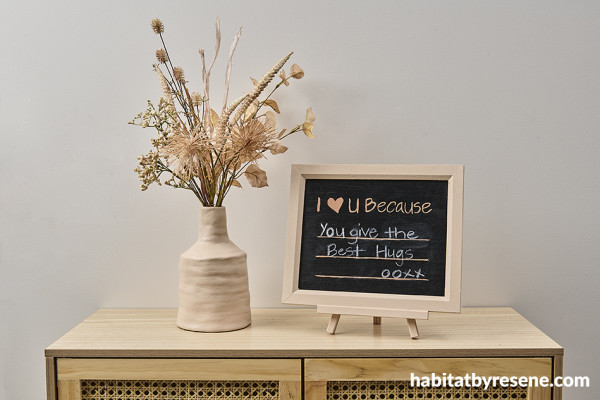 A little bit of thought goes a long way. This DIY message board was created with Resene FX Blackboard Paint. Wall in Resene Merino. Cabinet from Kmart.
You will need:
Easel (Vanessa's is from Look Sharp)
Picture frame
Resene FX Blackboard Paint
Resene testpot in your choice of colour for the frame (Vanessa used Resene Cashmere)
Resene testpot brush
Artist brush for lettering
Ruler
Pencil
Chalk
How to: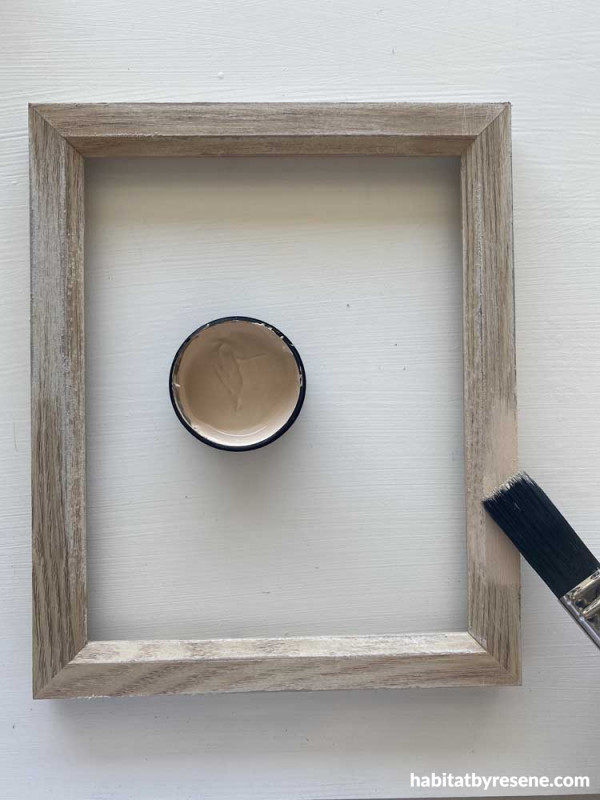 Step 1: Remove glass and backing of frame and paint the frame in your desired Resene colour. Vanessa used Resene Cashmere.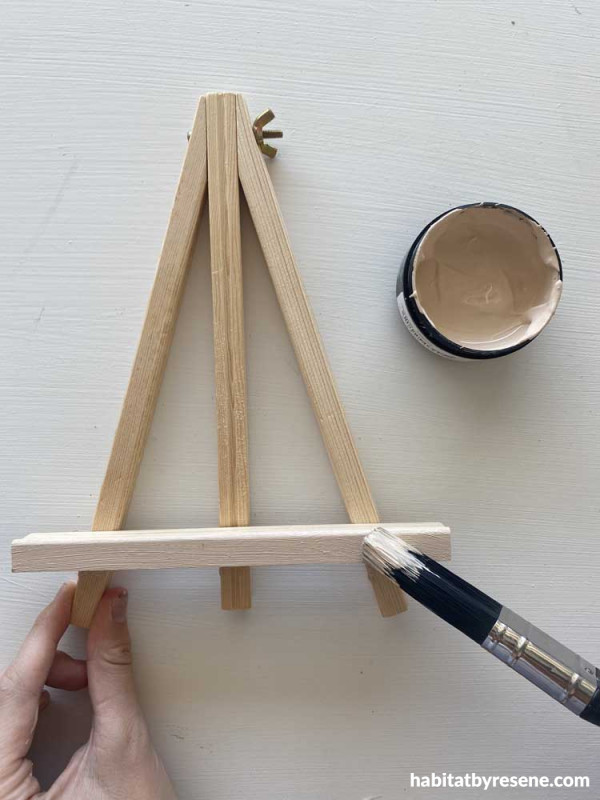 Step 2: Paint your easel with the same colour as the frame. Vanessa used Resene Cashmere.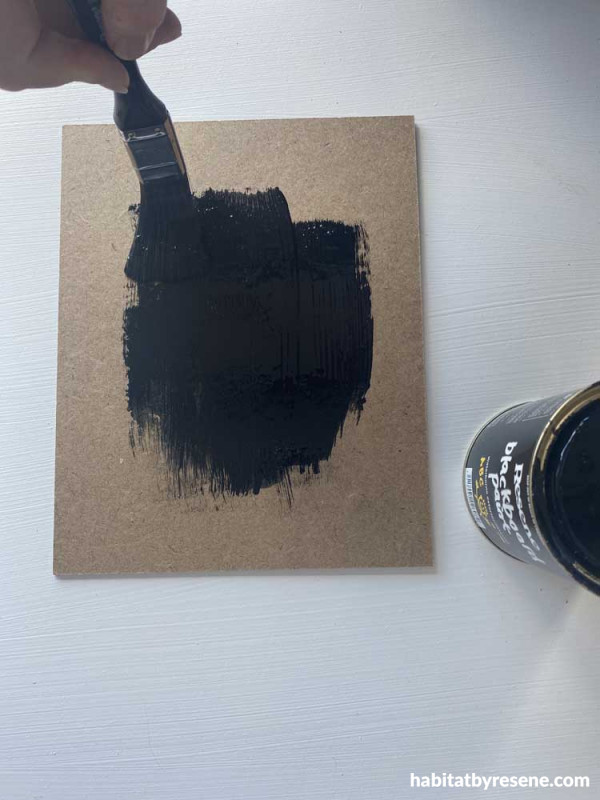 Step 3: Paint the backing board of the frame in Resene FX Blackboard Paint.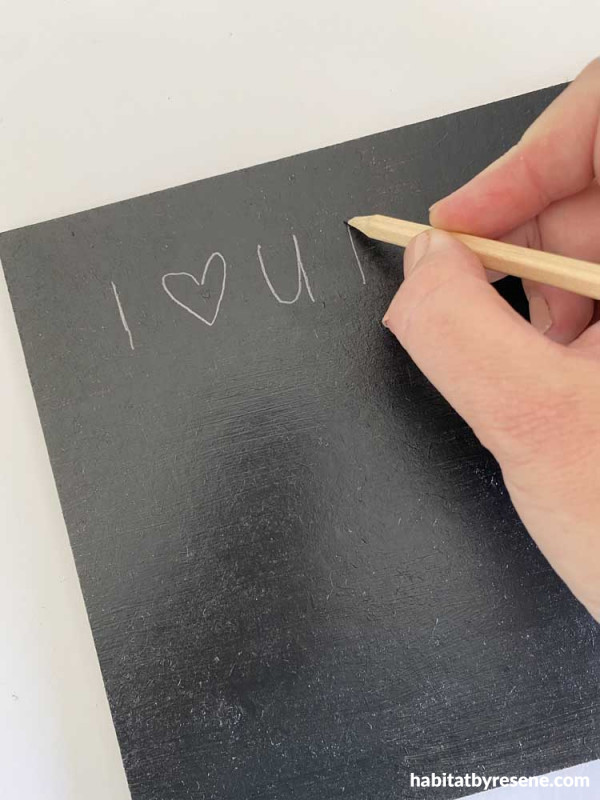 Step 4: Put the backing board back in the frame minus the glass, then write the words I love you onto the blackboard paint surface. Then draw two lines in pencil.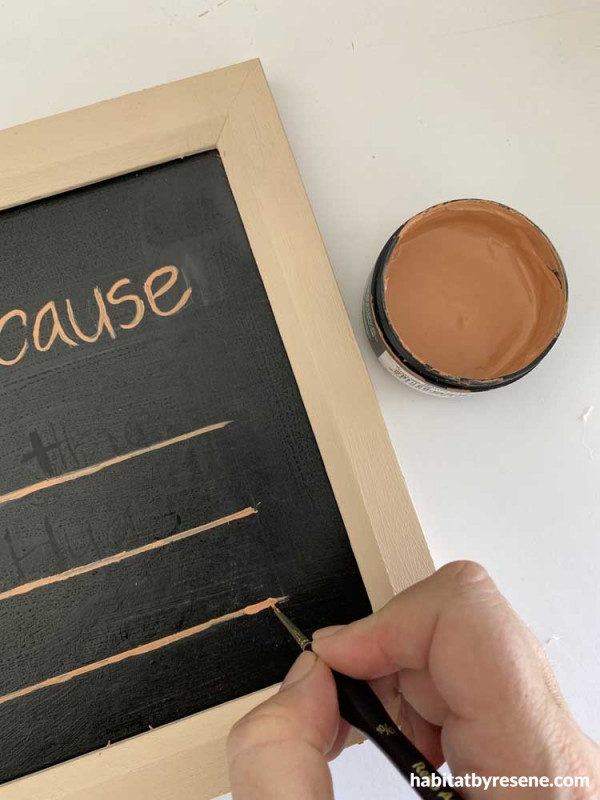 Step 5: Paint over the words and lines in Resene paint using a fine brush. Vanessa used Resene Kalgoorie Sands for the lettering.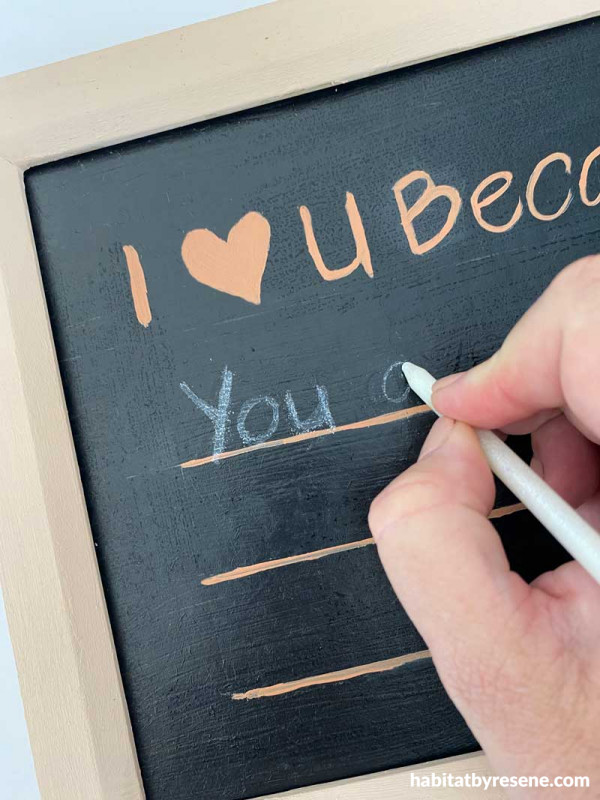 Step 6: Write your message in chalk and pop on the easel.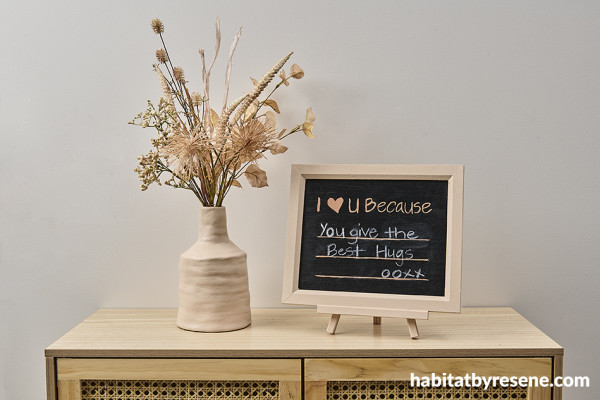 project Vanessa Nouwens
images Bryce Carleton
Published: 05 May 2022