►
◄
latest
habitat tv
blog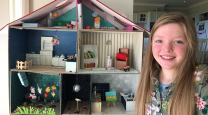 Natural Wonder: Stylish new wool carpets to try from Feltex
16 Mar 2022
Carpet solutions with Feltex
From the farm to your floor, two stylish new wool carpet ranges from Feltex celebrate the natural beauty of New Zealand wool.
There's nothing quite like natural wool carpet underfoot to create a feeling of cosy softness in your home. Carpet is not only comfortable – it's also a great way to add style to an interior space. Feltex's neutral-toned wool carpets add the perfect balance of organic texture and modern warmth to any space. Not only that, but there are real psychological benefits to inviting natural tones and textures into your space. Black, white, ivory, beige, grey, brown, ochre, and rust are all shades that can be layered and mixed without much risk of clashing or a design faux pas. Due to this flexibility and versatility of these colours, there's little chance that your floor will go out of style or feel dated anytime soon.
Renewable, biodegradable, and grown right here in Aotearoa, New Zealand wool carpets from Feltex will be the first thing you notice when you get out of bed in the morning, starting your day with softness and warmth without compromising on style.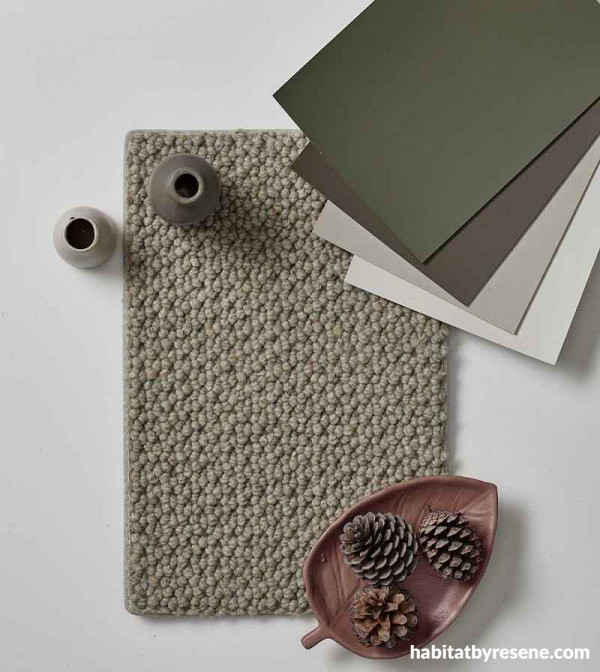 Whenua in Toi Toi from Feltex pairs well with earthy paint colours such as Resene Raptor, Resene Mondo, Resene Double Ash and Resene Triple Merino.
The new Whenua and 8th Wonder carpet ranges celebrate texture with handsome chunky loops and tactile qualities that will fill your home with a sense of natural luxury.
"The use of texture is continuing to grow in interiors," says Feltex's product designer, Judy-Lea Engel.
"Combine this trend with our love of a relaxed lifestyle here in Aotearoa New Zealand and it's not surprising that textured carpets are leading the way.
"Soft and textured textiles provide comfort and an enveloping sense of warmth and cocooning, which is a perfect antidote to these unsettling times. Textured carpet is the ultimate soft textile."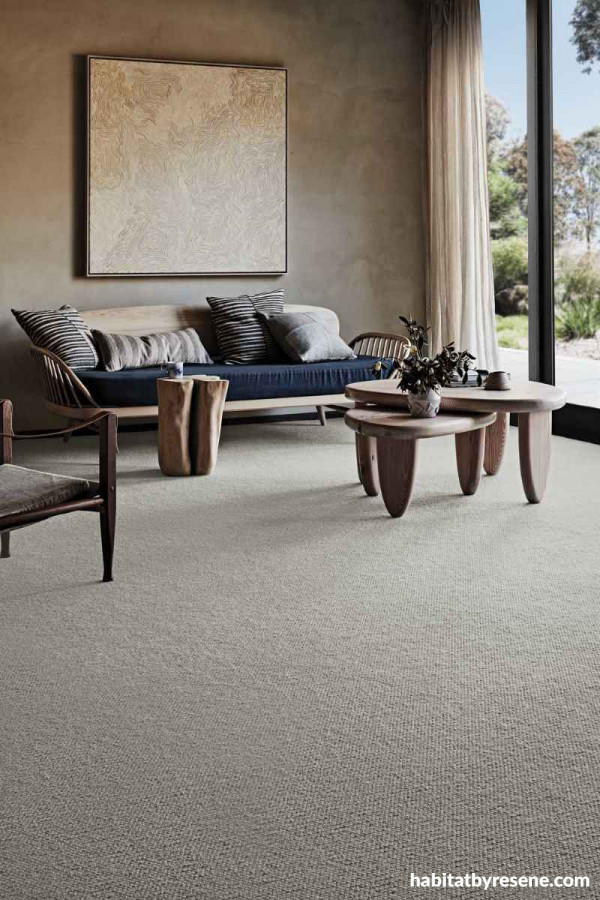 Eighth Wonder in Waitaki from Feltex has soft grey and sand coloured hues emulating the famous braided river. Pair with walls painted in a limewashed effect with Resene Eighth Bison Hide and Resene Paint FX Medium mixed with Resene Quarter Bison Hide. Feltex's wool comes from the best flocks in Aotearoa and is graded, processed, spun and tufted right here in New Zealand. From the farm to your floor, Feltex's wool carpets tell a story of meticulous craftsmanship, quality control, and genuine passion for a world-leading product.
8th Wonder is a range of beautiful chunky wool carpets with a stylish honeycomb pattern. Made of quality New Zealand wool that is locally spun and tufted, the colours in the range are named after parts of the country that awe and inspire. 8th Wonder features colours such as Rangitoto (a dark volcanic grey), Waitaki River (a stony grey), and Oamaru, a natural white emulating the town's famous white stone, and coincidentally the place where the wool yarn for these carpets is spun. The yarn is heathered, meaning there is subtle colour variation within the fibre reflecting the variation of colour in our landscape. With a luxurious 60oz thick and deep pile, it's lusciously soft to walk on and best of all, is incredibly forgiving when installed, hiding imperfections like crooked walls.
The Whenua range dials up the texture even further. This luxurious chunky wool loop-pile carpet features colours derived from the land such as Toi Toi, a soft cream with flecks of yellow, and Mud Pools, a soothing earthy brown. Whenua is an ideal base on which to build an interior that is elegant yet still warm and relaxing that celebrates the natural diversity of Aotearoa.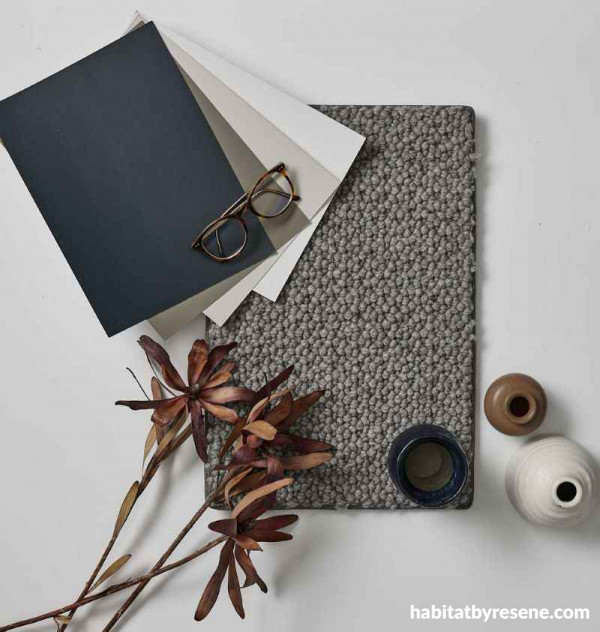 Whenua in Ice Fall from Feltex has a slight blue tone and works well with cooler colours such as Resene Cinder,Resene Triple Friar Greystone, Resene Cloud and Resene Sea Fog. Vases in Resene Cinder, Resene Tobacco Brown and Resene Double Sea Fog.
When it comes to the colour of your carpet, Judy-Lea suggests thinking of it like a fifth wall. Carpet can be a feature you build your wall and décor colour scheme around, or blend in as a complement to your existing interior. Stippled and heathered yarns like those of the Whenua and 8th Wonder ranges are a way of creating variation and visual texture, adding interest and depth to a room.
As with paint colours, carpet colour trends are gradually edging away from recent staples of cool greys and charcoal.
"Yellow tones and creams are starting to come through more and we're moving away from greys towards warmer browns and beige," says Judy-Lea.
It's important to think about carpet on a practical level. No surface in your home will face more impacts and wear and tear than your floor. Luckily, despite being extremely soft, wool is also very tough. It is not only an excellent thermal and acoustic insulator, but it's also stain resistant. The wool fibres are a structure consisting of overlapping scales, arranged much like roof shingles. These scales make it hard for dirt to adhere to the fibre and help fleck it away. As it's a natural fibre, wool is also hypoallergenic and micro-organisms in the wool will also help reduce odours, including dog smells.
Practicalities aside, you can't go past the good looks and gorgeous softness of natural New Zealand wool carpets. But seeing – and touching – is believing. You can head to www.feltex.com to find your closest store and request free samples of your favourite carpets.
Top tip
Judy-Lea shares an important tip when considering your carpet colour.
"It's important to remember that the flooring will look approximately 20% lighter when installed. So, if you think the sample is on the light side in the retail store, it will look even lighter when installed in your home. The colour of the floor coverings will influence how the floor looks over time; mid-tone colours will help hide the wear and tear of everyday life, whereas very light and very dark colours will be more likely to show little marks, dust or pet dander. We all know how a black shirt shows every bit of lint or fluff! Additionally, a floor covering with some variation in colour or pattern will hide more than a solid floor. It's amazing the difference a yarn with slight variation in colour will make to a carpet and its subsequent on-floor appearance over time."
Published: 16 Mar 2022