►
◄
latest
habitat tv
blog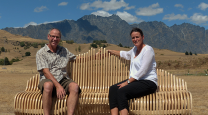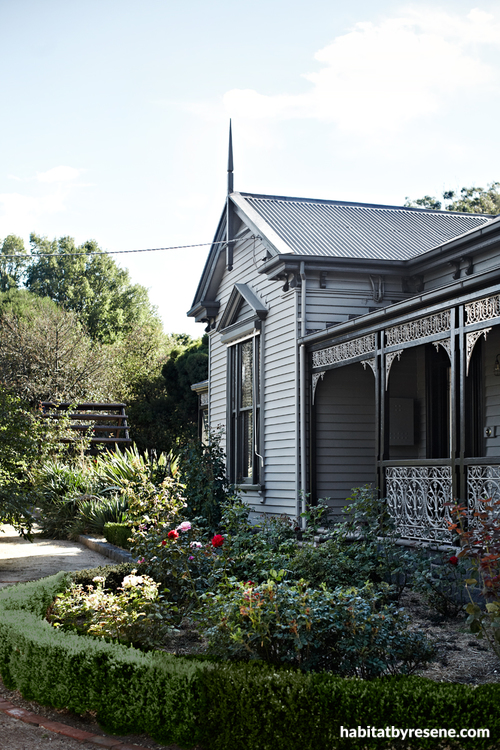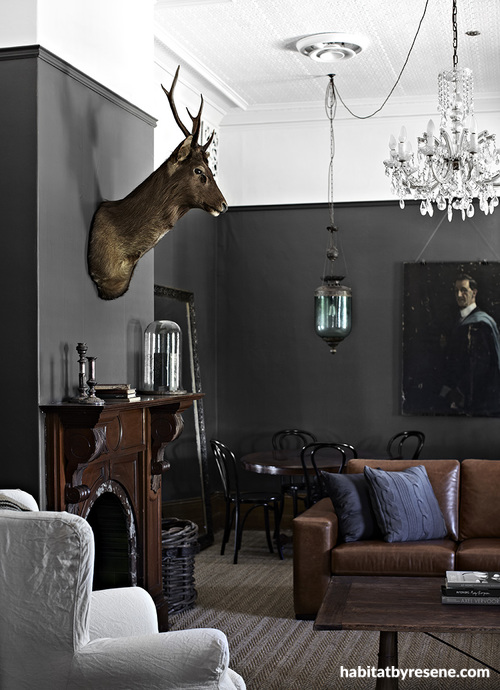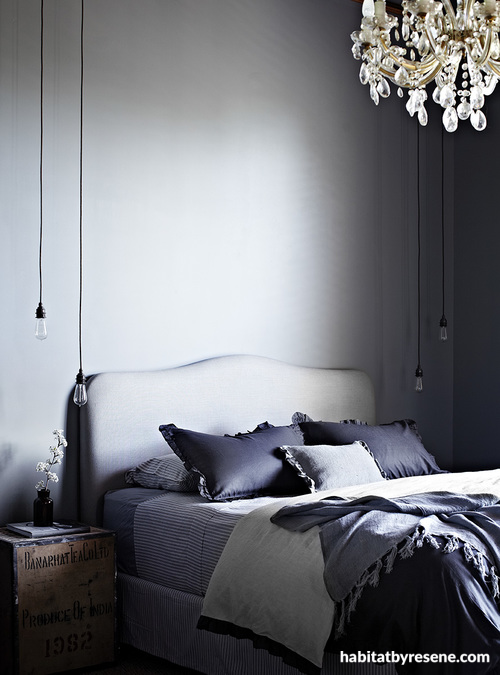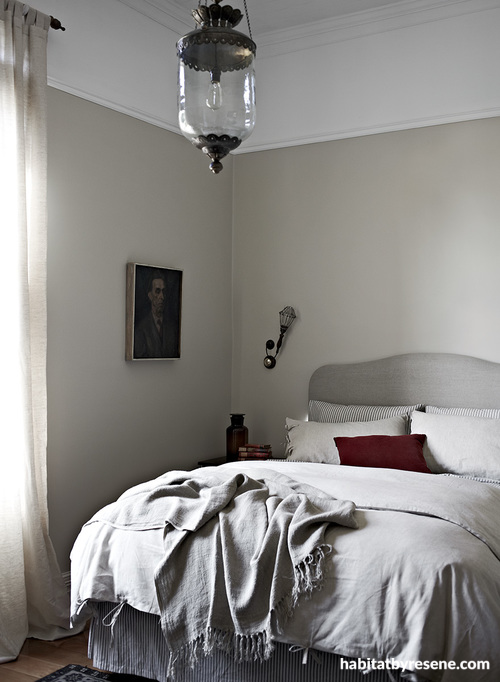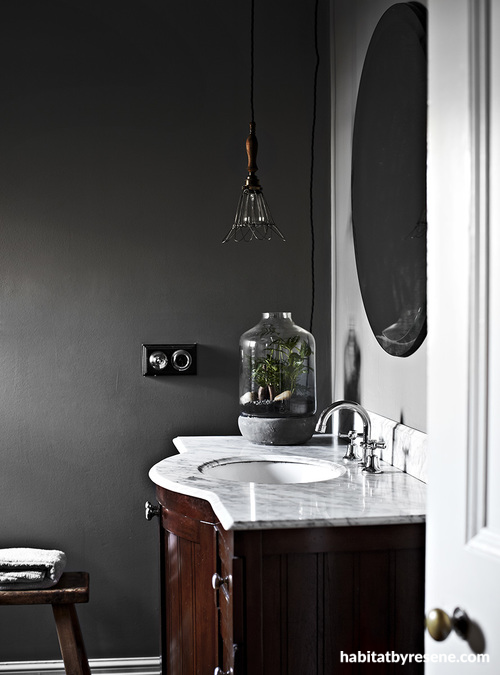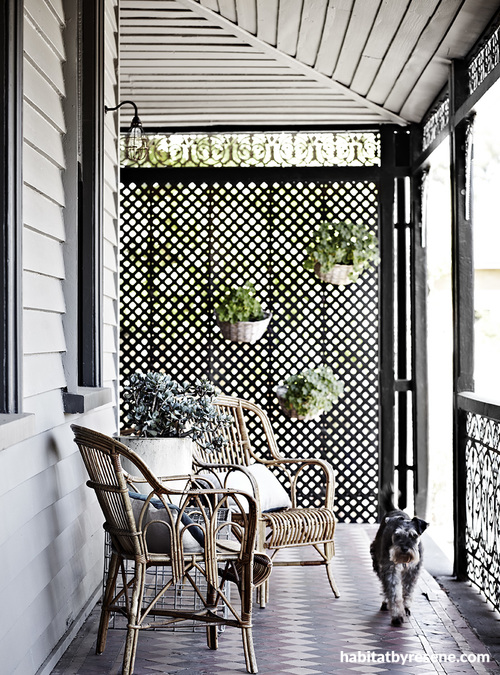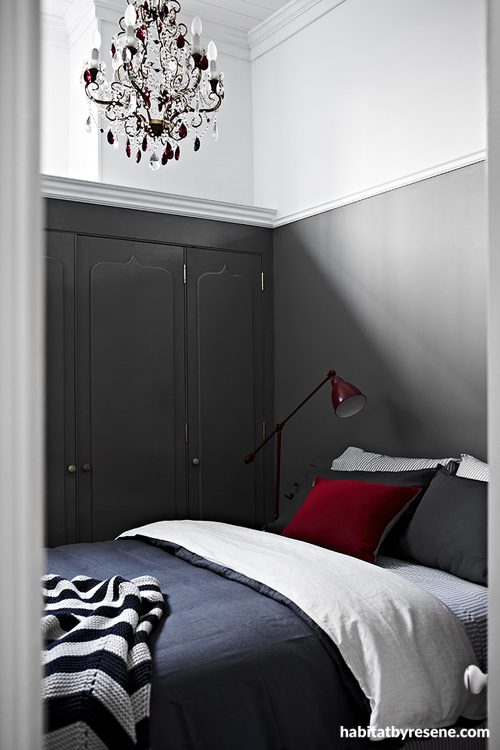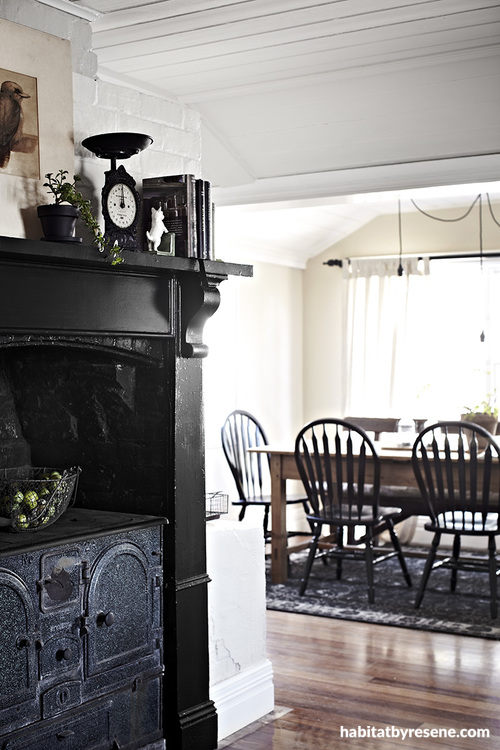 Tracie and David's brooding Belgian-style design
Brooding interiors that are evocative of the Belgian aesthetic are a result of a very clear vision by homeowners Tracie and David Ellis… and from a palette of moody Resene paint colours.
The couple was inspired by a love of Belgian interiors where moody tones of the same shades blend beautifully from room to room to create a feeling of luxurious simplicity.
The house is their country retreat in Kyneton, an old town an hour north of Melbourne.
Tracie tells us more about the house:
We had always wanted a country retreat, and bought the house more than three years ago. It's a grand Victorian country house built in 1854 by Stuart Murray, a Scottish engineer. It was later extended to include grand reception rooms and four bedrooms.
What was your philosophy when decorating the house?
As soon as we brought the house I started multiple storyboards and themes for every room. I was very fortunate to have the help of an incredibly talented designer, Amanda Lynn, who helped me bring my ideas to fruition.
The house is inspired by my love of Belgium interiors; moody tones of the same shades, which then blend beautifully when looking from one room to the next.
What colours did you use and why?
The exterior colour – Resene Quarter Gravel weatherboards with Resene Gravel trims – enables the grand house to blend in with the landscape and make the garden a feature.
Inside, I used a combination of Resene Gravel, Resene Quarter Gravel and Resene Rolling Stone for the darker colours, with Resene Fossil for a mid-toned warm natural. All of the ceilings are Resene Double Alabaster.
What part of the house are you most pleased with?
I love the whole house; we are incredibly fortunate to be its custodian. My favourite part would have to be the main lounge in winter. Painted in such a deep colour (Resene Gravel) with the toasty open fire. Also, the garden in summer. We have worked extensively in the garden and on making the garden and the house work beautifully together with colour.
What is your advice to anyone wanting to achieve a similar look?
Don't be afraid of using dark colours, and keep within a palette. Excluding the ceilings, we have kept to two colours and their tones.
Do you have a favourite colour?
My favourite colours are a palette of green-toned greys and neutral tones that are soft and light. I like using green undertones to warm up and add character to greys.
I loved working with Resene paints. They are such beautiful paints to apply and when it comes to selecting colours, Resene has the best neutral selection and makes it so easy to select a palette with the colours shown in various strengths.
Ellis House can be rented for accommodation at www.ellishouse.com.au. Tracie also owns online designer linen store Aura By Tracie Ellis.
Published: 19 May 2016
Do you have a home full of wonderful Resene paint and colour? Send us some snaps by emailing [email protected].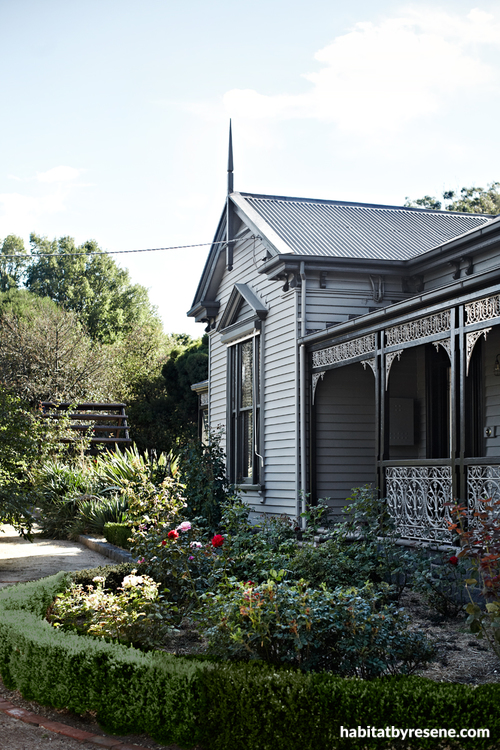 Resene Quarter Gravel weatherboards and Resene Gravel trims were chosen to visually tie the grand villa with its gorgeous gardens.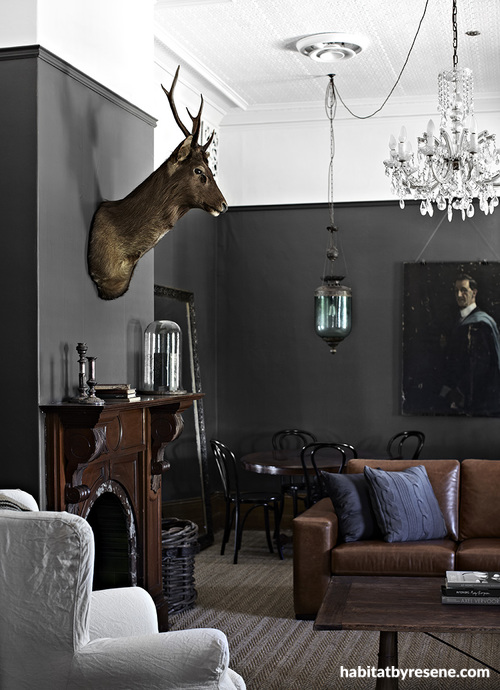 The living room is Tracie's favourite place in winter, where brooding Resene Gravel walls are complemented with crisp white Resene Double Alabaster on the upper walls and ceiling. Richly coloured timber and leather provide warm counter-points.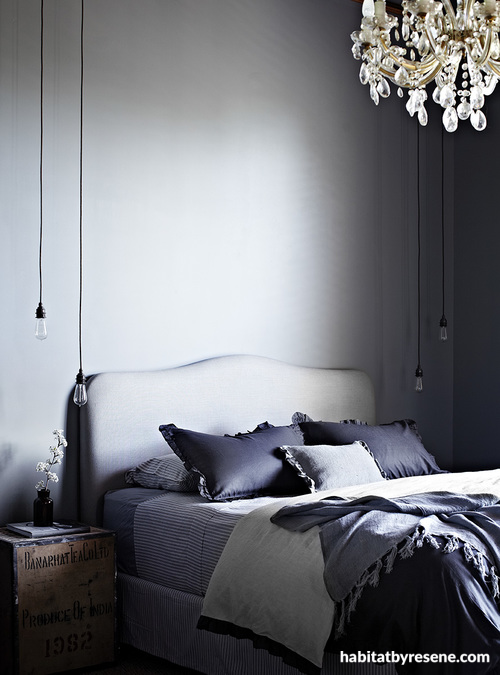 The master bedroom is painted in Resene Rolling Stone, a stormy green-edged grey.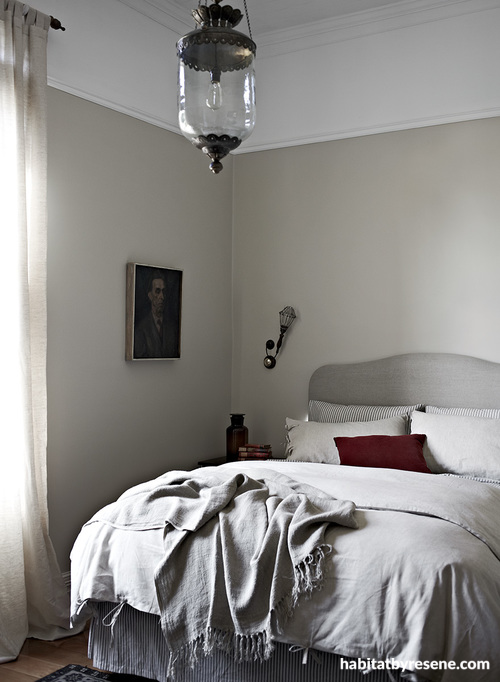 Resene Fossil – a tawny neutral reminiscent of raw linen – warms one of the bedrooms.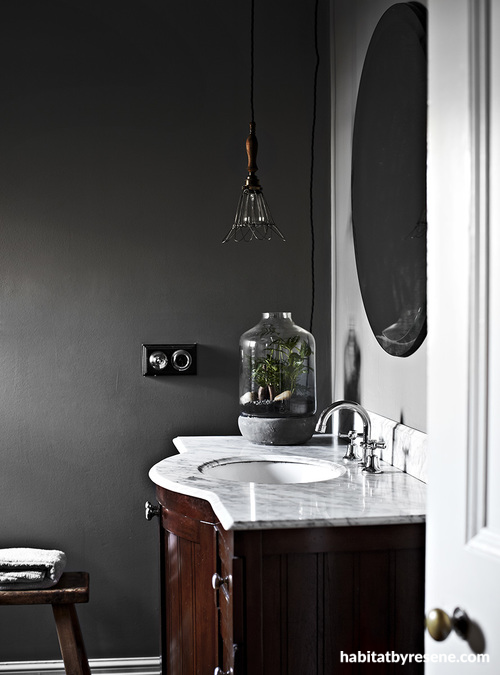 Luxury touches like a marble-topped bow-fronted vanity, are offset by the depth of the Resene Quarter Gravel walls in the bathroom.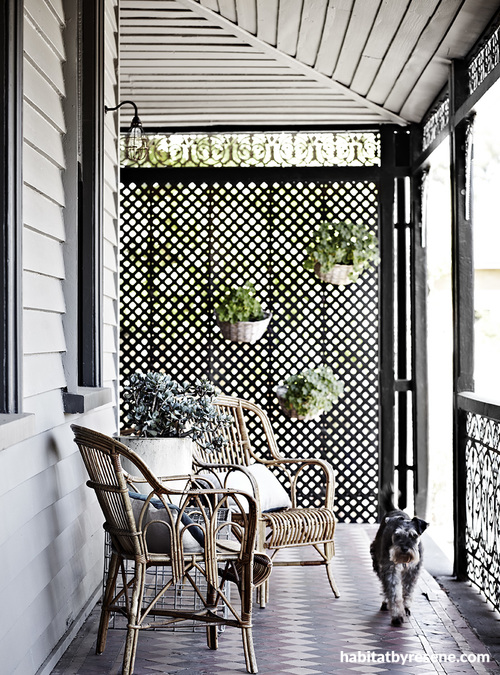 Pet dog Max the dog cruises the verandah.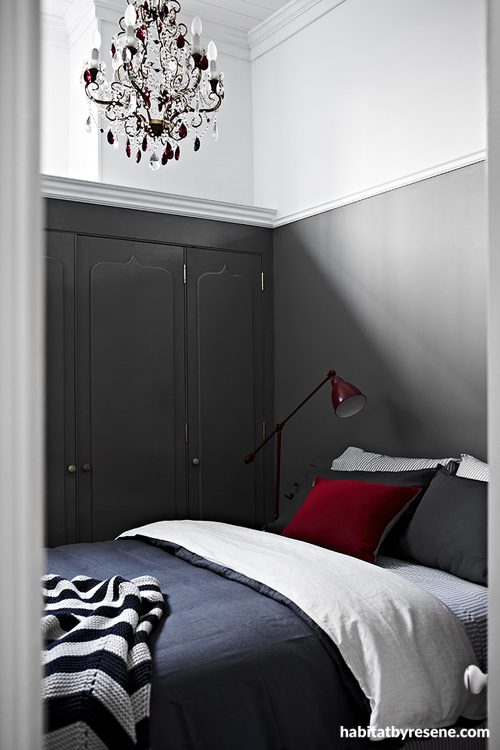 Using Resene Gravel on the lower part of the walls keeps this smaller bedroom in proportion.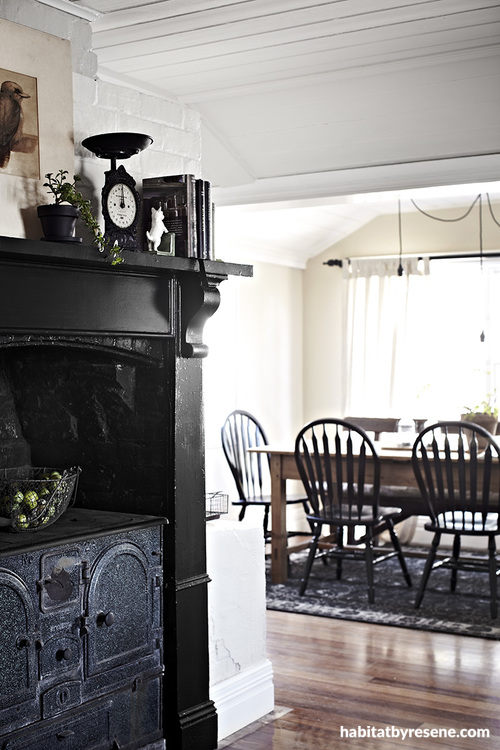 Resene Fossil warms the dining room, seen past a darkened fireplace.
the look
If you're stuck on what
colour to use or need colour
advice, try out the Resene
Ask a Colour Expert service.