►
◄
latest
habitat tv
blog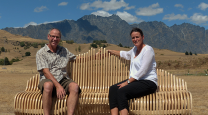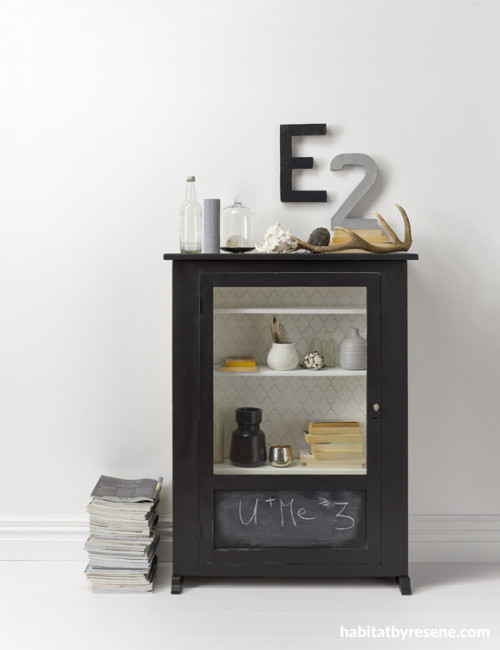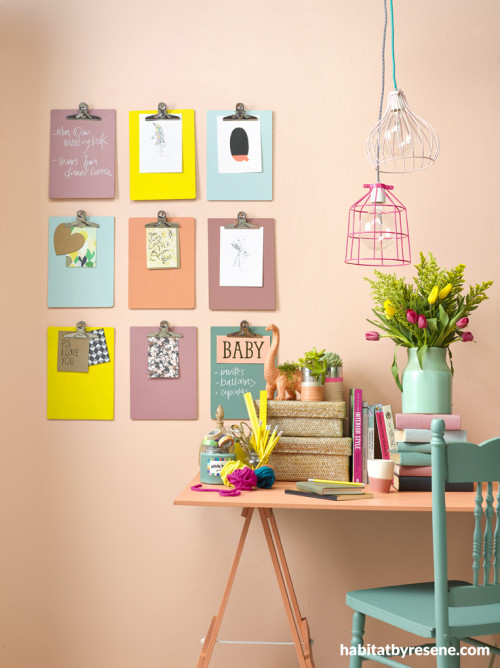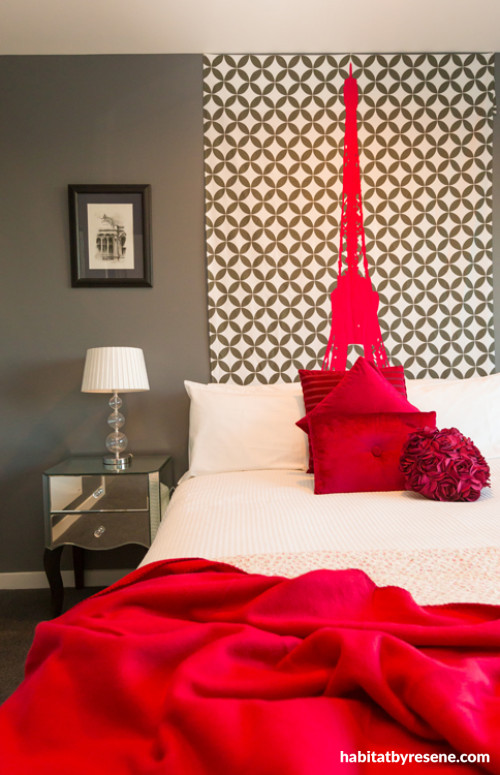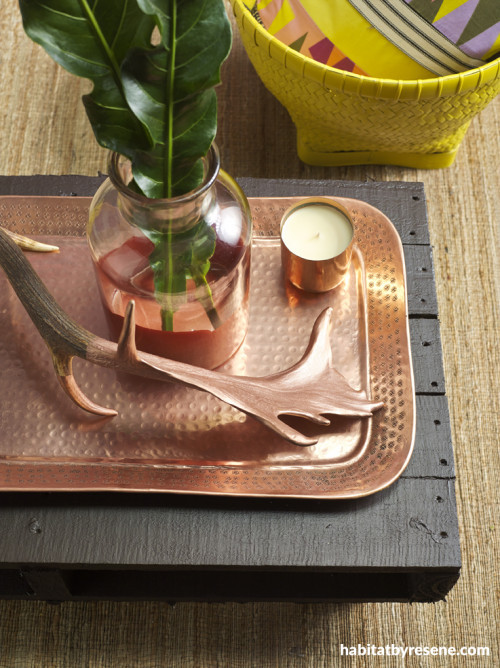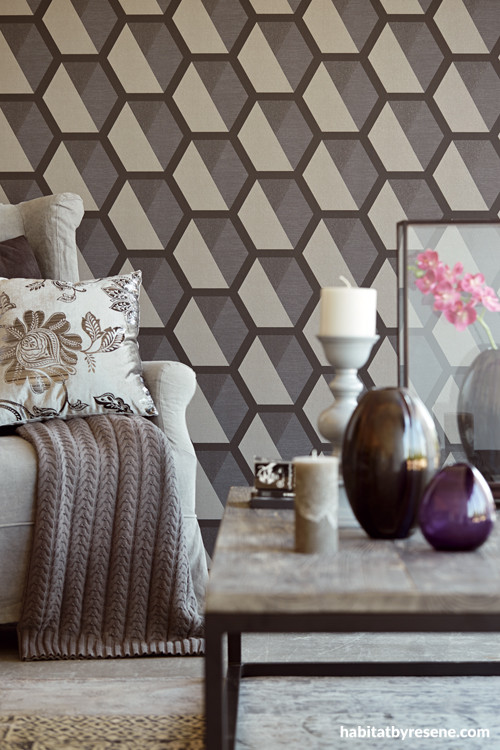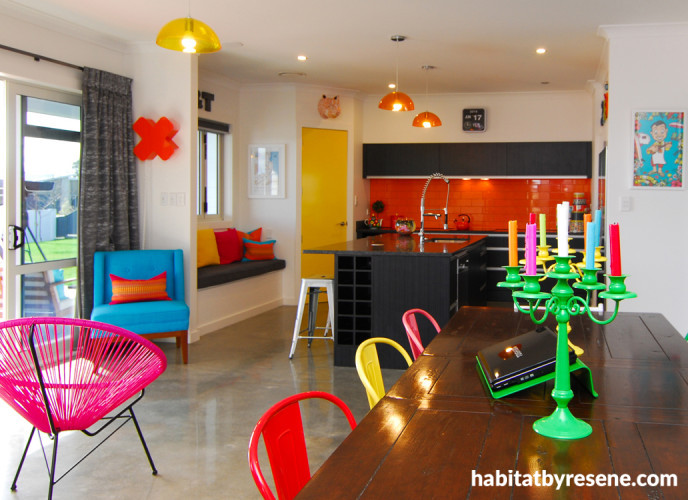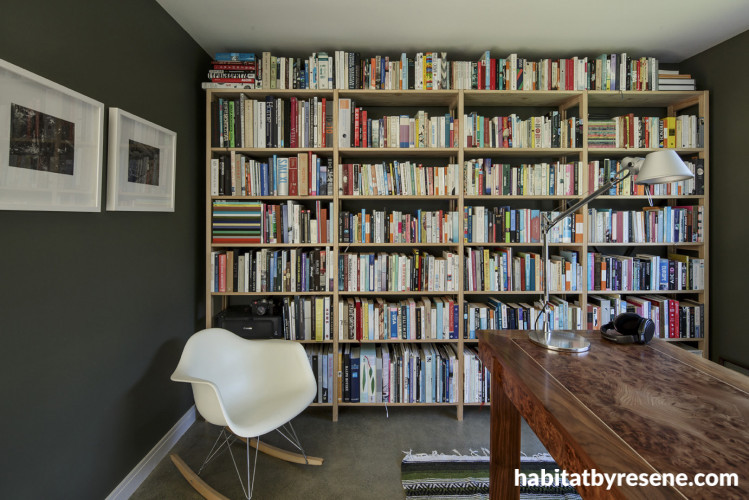 Trend spotting for 2015
While we might go by the strict confines of a calendar year, other processes ebb and flow with much less regard to particular blocks of time. So while we can talk about the interior colour trends you're likely to see in 2015, some of them have been around for a while, while others have recently emerged. In fact, it's an interesting exercise to get out your old interiors magazines and see that hints of current interior trends may have appeared some years ago.
New Nordic black and white: For lovers of neutral palettes there is always a good strong palette that brings a space into the future. And for now, that's a striking combo of alabaster whites and chalky blacks, softened with rustic timbers, oak or white-painted timber floors, animal skin rugs, arty black and white photographic art and linen drapes.
Muted pastels: A trend borne out of the vintage trend of recent years, the pastels we're using have morphed from icy, sorbet tones to more saturated shades. In other words, they've become a touch muddier. Check out Resene Sakura (a dusky pink) or Resene Duck Egg Blue from the latest Resene The Range fashion colours 16 as examples. This warming up of colour is something that's happening across other colour palettes as well.
Grey: It came on strong last year, and is set to be a feature of interiors for a while yet. Grey in all its forms, from soft silvery tones, through mid-toned French greys to dark charcoals are popping up everywhere, being used as a super-versatile neutral to set off any and all other colours. Check out Resene White Thunder, Resene Triple Rakaia and Resene Quarter Foundry.
Warm metallics: Out went the sharp tones of silver and chrome and in sashayed the warm metallic of copper, brass and bronze. You won't see much bright gold appearing in this trend, only antiqued and aged gold. For the most part, it's the retro metallics that are sparkling up our interiors. The Resene Special Effects and Metallics range has many to choose from: try Resene Copper Fire and Resene Blast Yellow.
Colour blocking and geometrics: It all began with relatively small-scale dabbling into colour blocking and geometric patterns like stripes and chequerboards… then grew literally in size, scale and ambition into whole walls done in customised geometric painted patterns full of quirky angles or eye-catching herringbone stripes. Look out this year for even more creativity coming to our walls. And if you want a bit of instant gratification, choose a geometric pattern wallpaper instead.
Bright accents: One of the easiest ways of brightening a room or a mostly neutral colour scheme is with pops of colour. Candy shades, as well as citrus twists of yellow and orange, came sizzling out of our rooms last year and this year is set to be no different. Look for clean Mediterranean blues, (Resene Resolution Blue), sharp yellows (Resene Bright Lights) and rich pinks (Resene Scrumptious). And don't be afraid to use a few different bright colours in the same room.
Olive green and other naturals: It's been a while since green was at the top of the interior hit list but it's slowly returning. Appearing in muddier, softer shades such as the olive green Resene Scaramanga, and muted herbal looks of Resene Coriander, it's a look with a hippy retro feel to it. These colours look great next to the natural elements we're adding to our interiors like aged timbers, house plants and stone benches.
Published: 21 Jan 2015
Do you have a home full of wonderful Resene paint and colour? Send us some snaps by emailing [email protected].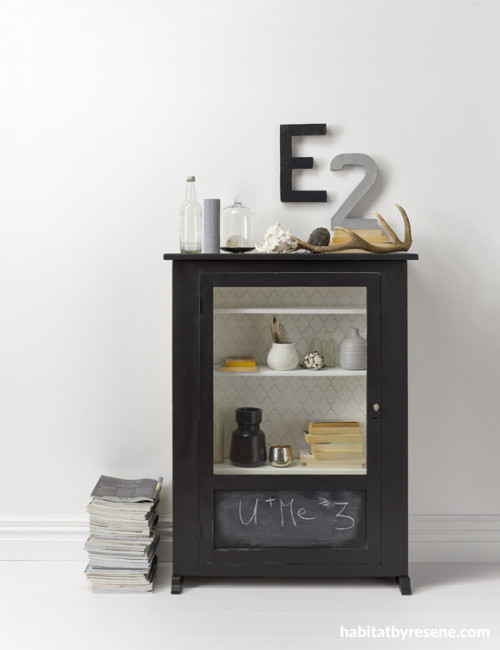 New Nordic: A simple scheme of black and white with Resene Quarter Alabaster walls, floors and trims along with an old cabinet finished in Resene Blackboard Paint. Other paints include Resene Transmission (tall vase), Resene Triple Rakaia (round vase), Resene Half Delta (stencil), Resene All Black (lower vase and letter E) and Resene Exponent metallic (number 2). See how this setting was created at habitattv.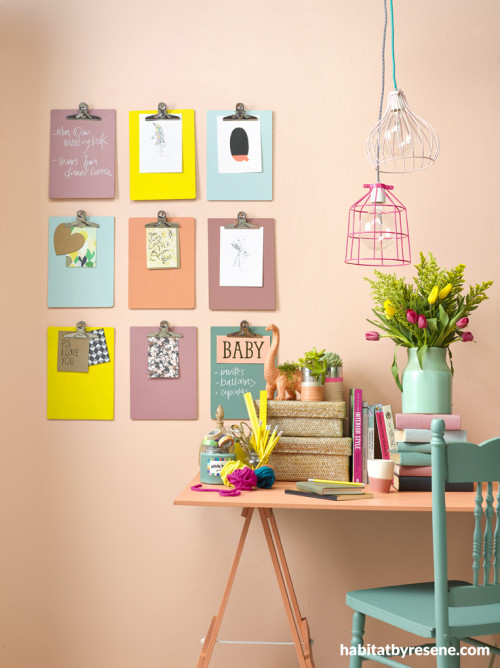 This study has walls in Resene Wax Flower with other muted pastels in Resene Cutty Sark (chair/clipboards), Resene Japonica (desk/clipboards), and other clipboards in Resene Sunflower (yellow), Resene Warhol (deep pink), Resene Tradewind (aqua).
pictures
Styled by LeeAnn Yare.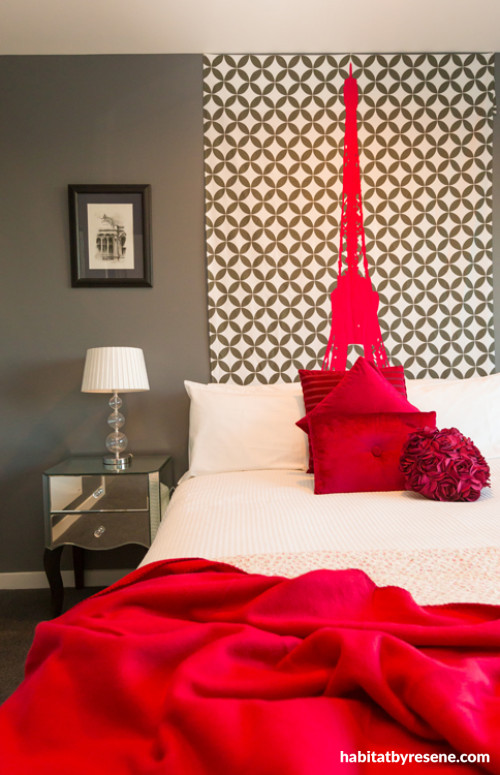 Grey: This bedroom in Resene Quarter Foundry, designed by Annabel Berry of Design Federation, uses red accents for added punch.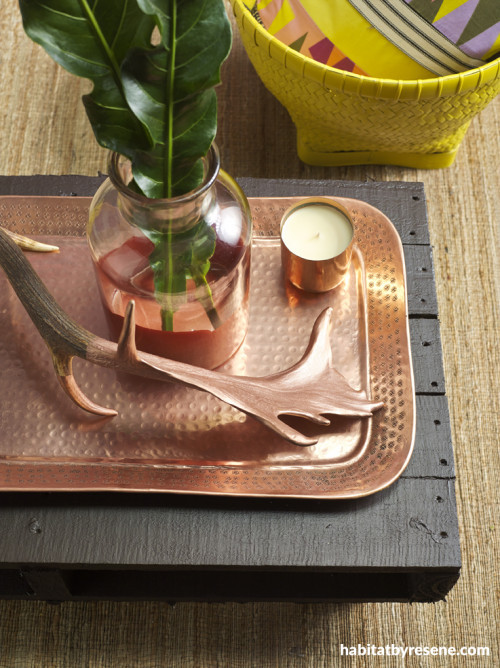 Warm metallic: A testpot of Resene Copper Fire metallic paint was poured into a large glass vase to make a tide effect, and sits on a brass tray. The repurposed pallet table is in Resene Blackout and the basket in Resene Teddy.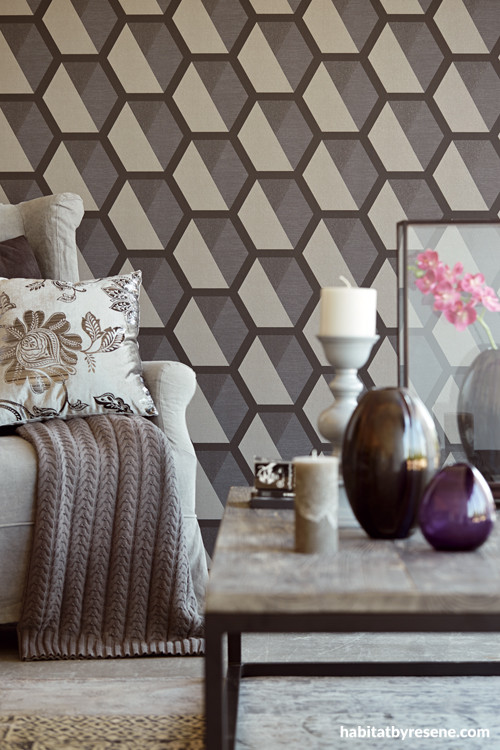 Geometrics: If you're not confident in painting a geometric pattern on the walls, opt for wallpaper instead, like this Charm design (code 331219) by Eijffinger, available at selected Resene ColorShops.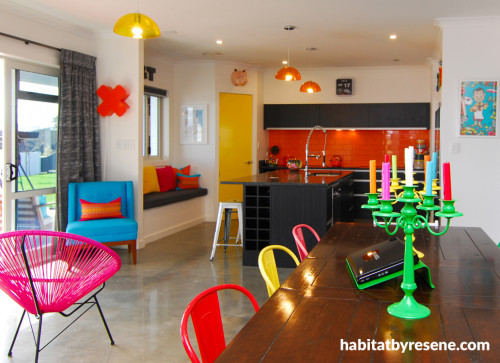 Bright accents: This pick and mix of candy colours perks up an open-plan living space and includes Resene Fizz on the yellow pantry door.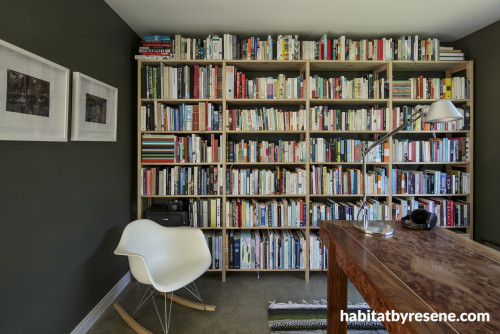 Olive greens: Resene Raptor makes this study a cosy space in a house designed by Henri Sayes.