►
◄
latest
habitat tv
blog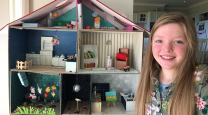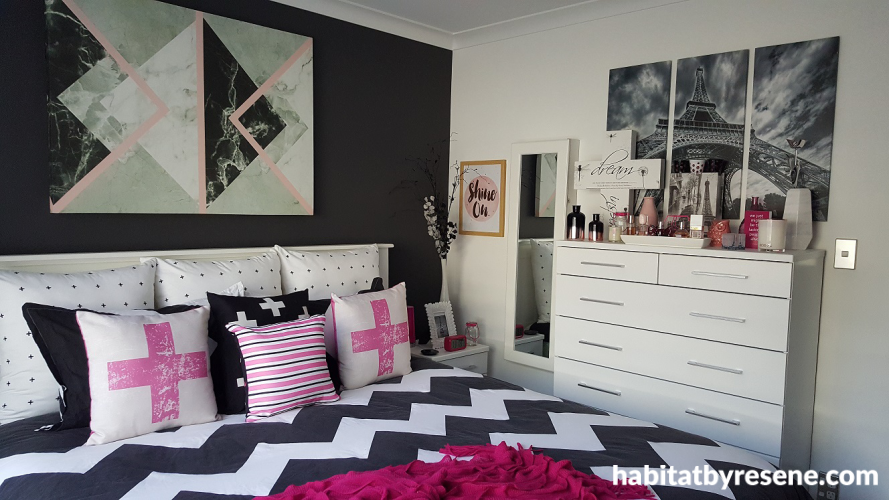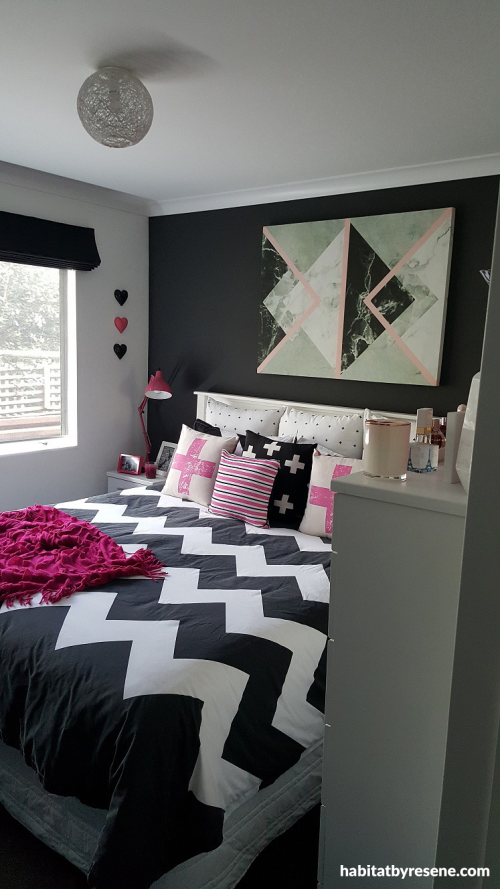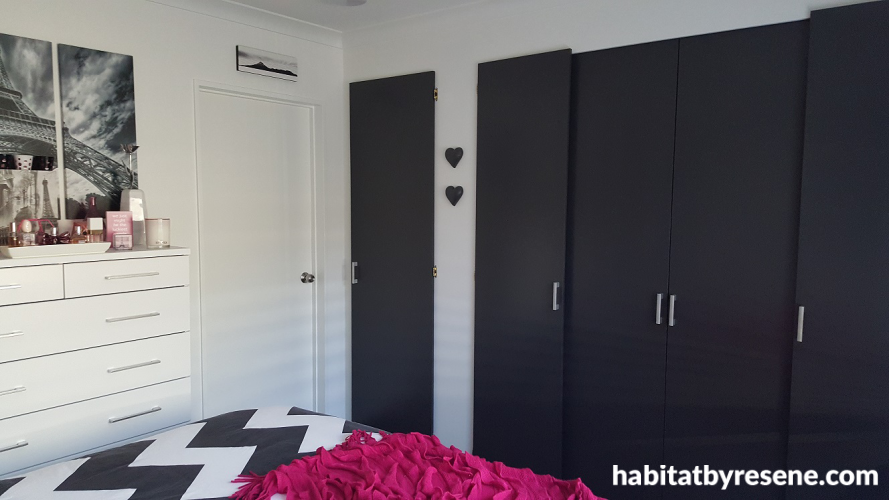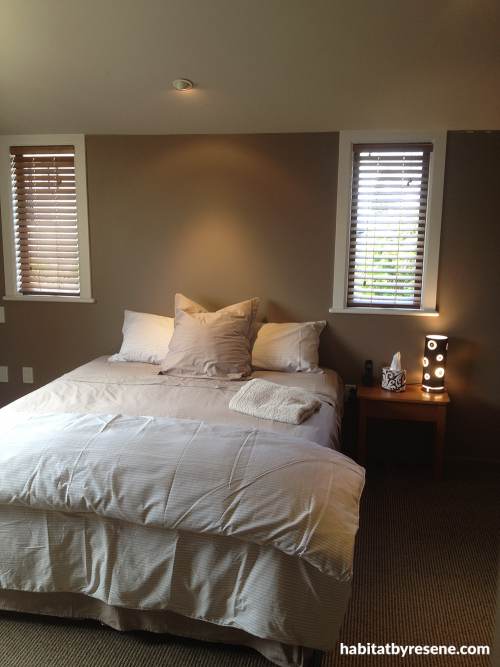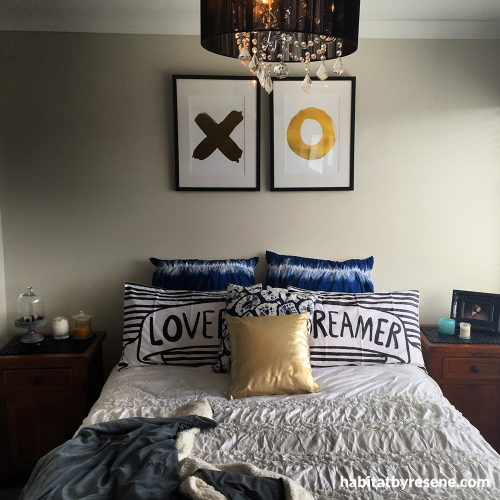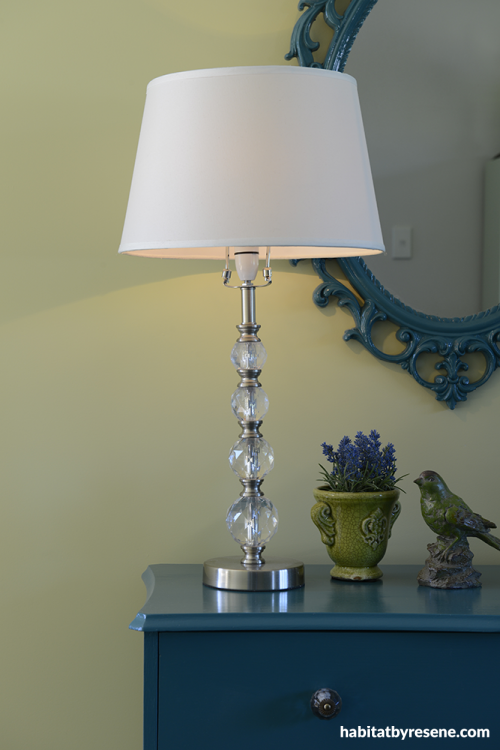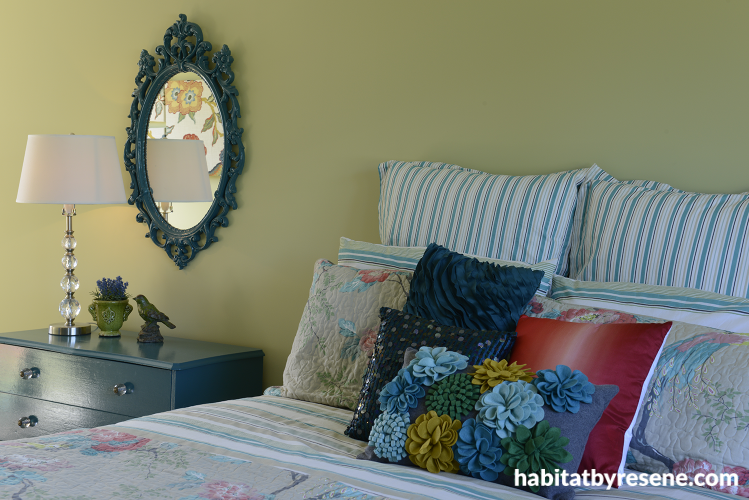 4 bedrooms to laze away winter
Some days you just never want to get up. Having a bedroom that's an ultimate haven of gorgeousness doesn't help… but then again it's a room where we can go all out, throw around loads of pillows and throws, indulge in romantic accessories.
It's a room where Resene colour can have a lot of impact, whether you're choosing moody dark tones, fresh light ones or soothing neutrals.
Here are four snuggle-up bedrooms shared by our readers:
Published: 30 Apr 2016
Do you have a home full of wonderful Resene paint and colour? Send us some snaps by emailing [email protected].
Kelsey's punchy colour choice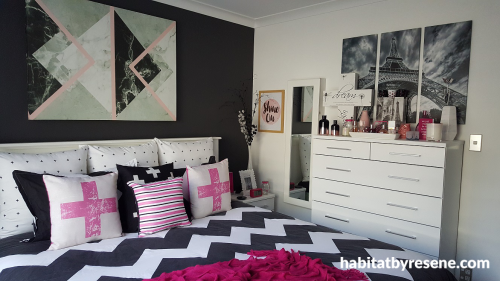 When Kelsey Hayward first painted Resene Fuscous Grey on a wall in her bedroom, "it was scary rolling it onto the wall, but we instantly loved it and decided to paint the wardrobe doors as well for an added feature."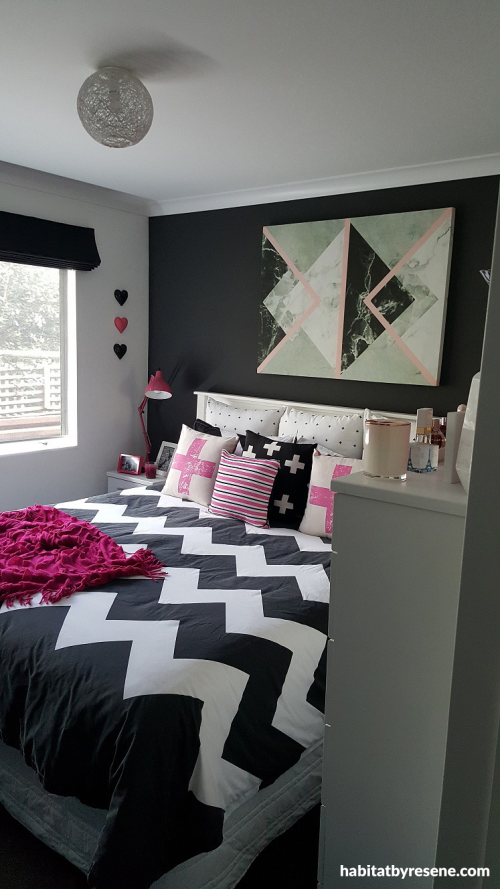 She had wanted a dark colour as a feature, which could then be lightened up with accessories. "My partner isn't too happy with my pink accessories, but the great thing about this colour is that you can just change these things and the room will always look fresh and modern."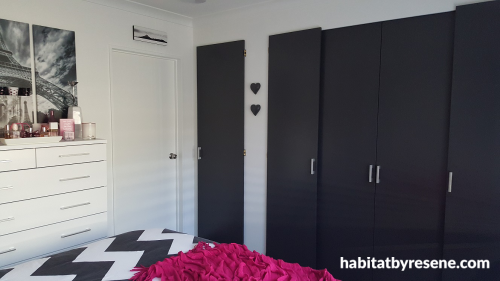 They chose Resene Alabaster for its stark bright white contrast, using it for the ceilings and trims.
"Painting the room yourself always makes you more proud of the result, and the finished product could not have turned out better," says Kelsey.
A sure-footed warm brown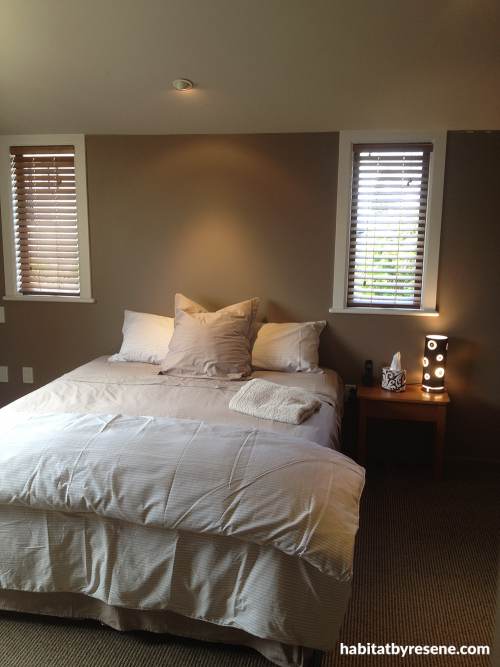 Wanting a house of 'happy calm' for a busy family by the beach led Barbara and Wayne to get rid of a kaleidoscope of bright colours in their newly bought house, changing the scheme out for one of warm, soothing neutrals.
A bedroom in Resene Donkey Brown perfectly fits the overall look, the colour "creating depth and a lovely warmth," says Barbara.
A bit of luxe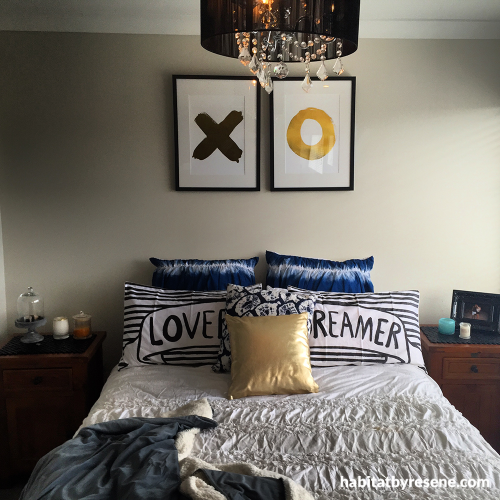 A little bit of luxe goes a long way in a bedroom. Add a sparkly chandelier-style light fitting, some textural and satiny bed-linen and cushions, a couple of quirky artworks, and you have a perfect haven.
It's not all about impersonal hotel-style neatness when it comes to bedrooms these days – a bit rumpled is good.
In this room, decorated by Leisha and Nicholas Slade, those elements are beautifully offset by Resene Half Thorndon Cream walls and Resene Alabaster ceilings.
Look out spring…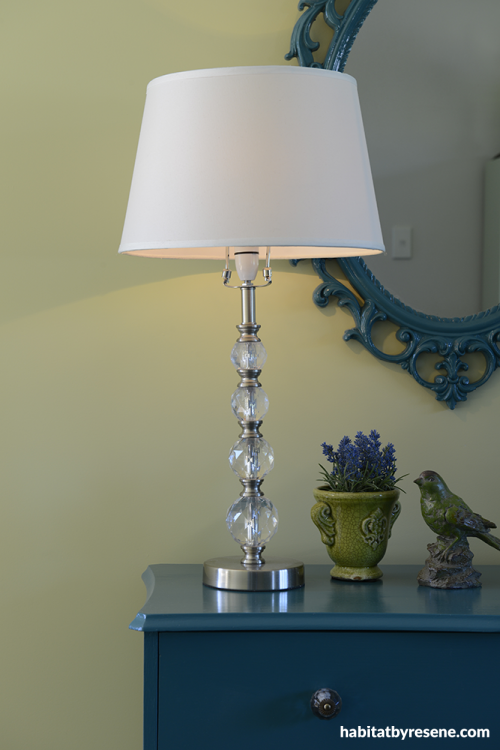 When Millie MacAlpine gave her new house a traditional lodge-style look, the guest bedroom became a delicious blend of cottagey freshness and contemporary elegance. She chose Resene Quarter Crisp Green for the bedhead wall, and upcycled a bedside table and mirror frame by painting them in Resene Beatnik.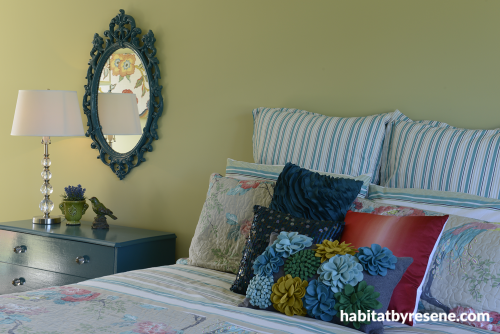 Add a floral quilt and some ticking-style pillowcases – it all adds up to a fresh and inviting room. Bring on spring.
Resene Quarter Crisp Green
Resene Half Thorndon Cream
the look
If you're stuck on what
colour to use or need colour
advice, try out the Resene
Ask a Colour Expert service.