►
◄
latest
habitat tv
blog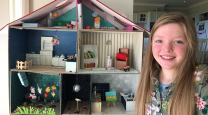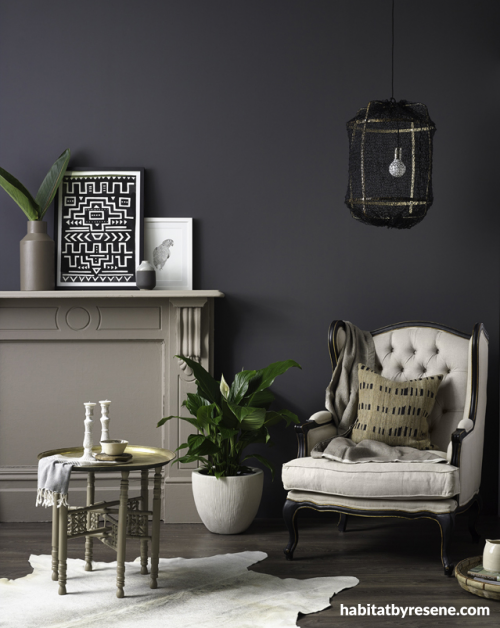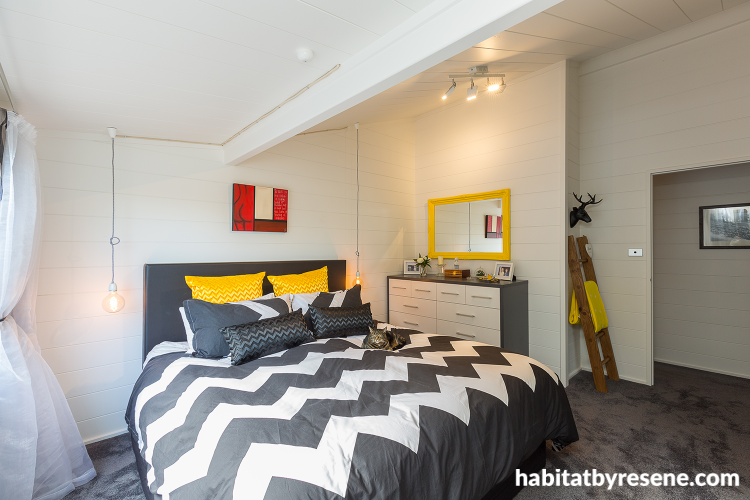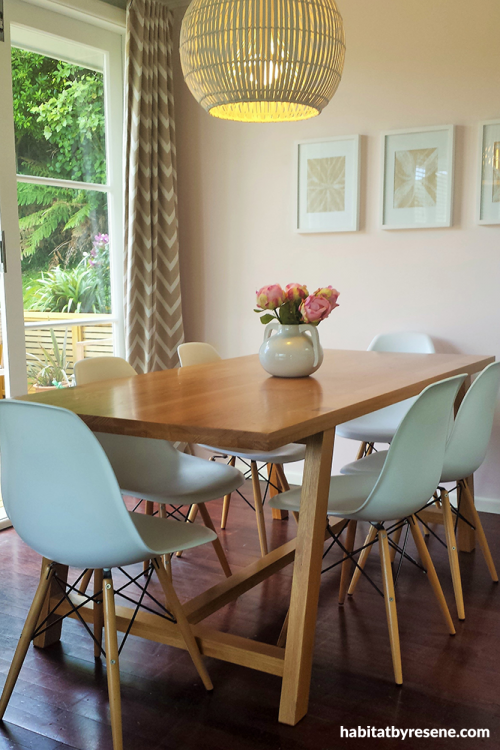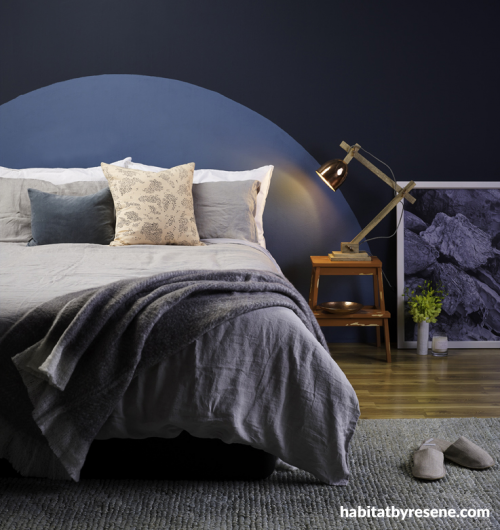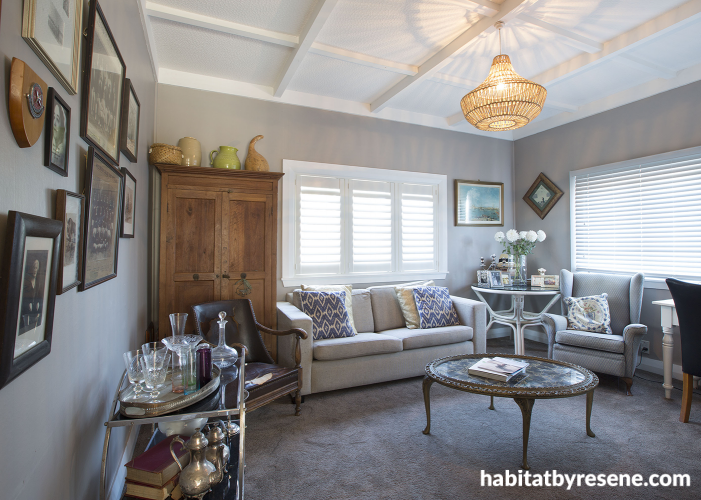 5 colour assumptions you can ignore
Dark colours will close in a room
Dark colours will always make a room feel cosier but dark, cool colours (say a cool grey rather than a warm dark brown) are actually recessive so will make the walls feel further away. Try deep charcoals, green charcoals and inky blues like Resene Foundry, Resene Coast and Resene Regatta.

White walls will always look elegant and airy
Yes, in most cases, white walls look elegant and timeless. But if the light levels in the house are quite low, white can make your rooms appear grey and shadowy – especially if you choose a white with grey undertones. Go for warmer whites like Resene White Pointer, Resene Merino or Resene Rice Cake; look for a Y or G at the start of the Resene code.

Pink is for girls
Not anymore. Pink is not just for girls, especially when you call it 'blush'. In fact, call it 'nude' or 'melon' too; it's an on-trend colour that's more often seen as an accent. Pair it with grey or stormy blue, and it easily takes on a more manly stance. Check out Resene Sakura, Resene Baroque and Resene Dust Storm.

Blue is a cold colour
It's true that blue comes from the 'cooler' part of the colour spectrum but with a bit of manipulation, blue can also be a very cosy colour. A clear sky blue may feel a bit breezy but as soon as you add a bit of grey or a hint of red to blue, you warm it up. For example, at first glance Resene Breathless is a pale icy blue but look closer and you'll see it has a warm flush of greyed lilac that adds warmth.
The same goes for grey-blues like Resene Duck Egg Blue or Resene Dusted Blue. With a grey/green twist, they become very friendly and flexible.

Grey might make my walls look dull
Not if you choose a warm grey or a stormy green-edged grey. There's a reason why 'greige' is so popular – it's such an easy kind of colour to live with. If you're keen on giving grey a go, choose a colour that sits between true grey and greige – check out Resene Quarter Tapa – or one that has an almost purplish undertone like Resene Rakaia. Or for something lighter 'greige' try Resene Truffle.

Published: 16 Jun 2016
Do you have a home full of wonderful Resene paint and colour? Send us some snaps by emailing [email protected].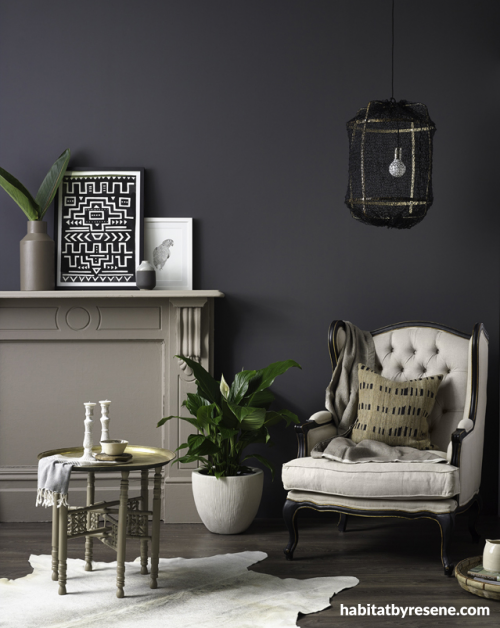 Dark colours: Resene Baltic Sea is a cool recessive colour for this living room, and doesn't 'close in' the space. The fireplace is painted in Resene Stonewashed, the pot is in Resene Quarter Napa, the coffee table legs in Resene Triple Napa and the floor stained in Resene Colorwood Smokey Ash.
Styled by Gem Adams.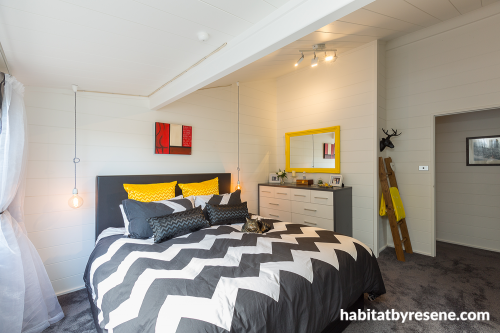 Go for warmer whites. This will stop a low-light room from looking too shadowy. The bedroom in this older Lockwood has been painted in Resene Quarter Merino by owner/designer Tracy Murphy.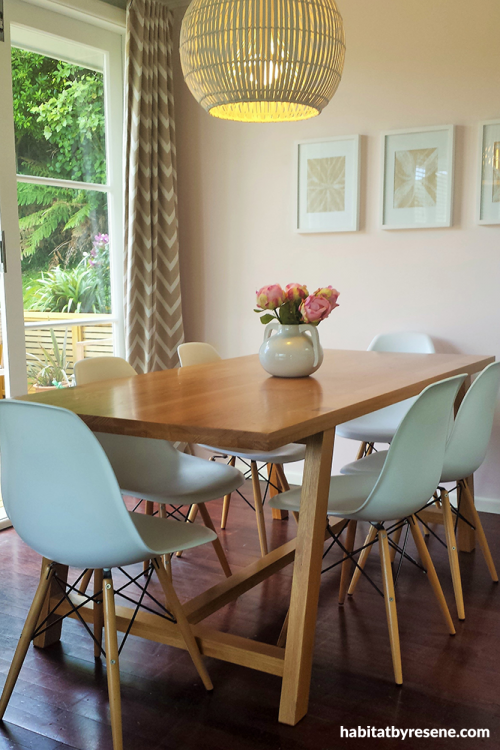 Pink isn't just for girls, as designer Nicola Blackmore proved when she painted her dining room in Resene Pot Pourri giving the space a fun and youthful look.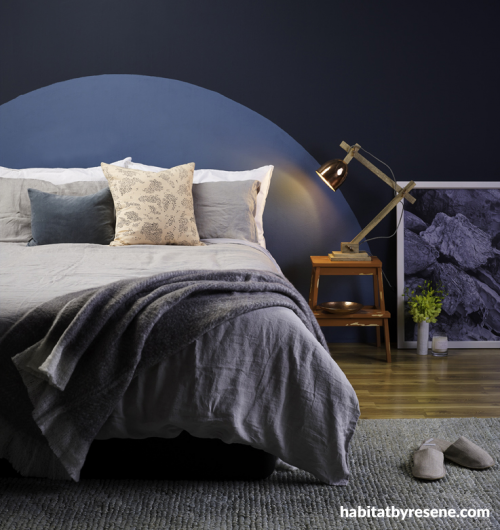 Blue isn't necessarily a cold colour. This cosy bedroom has Resene Coast walls with a headboard 'moon' in Resene Seachange. The side table is Resene Twizel in a distressed effect.
Styled by Gem Adams.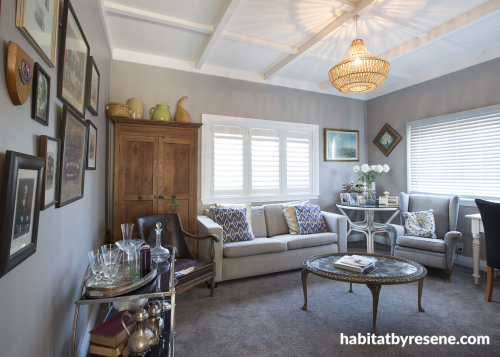 Grey doesn't look dull. Especially when it's a warm grey or 'stormy' grey like the Resene Stonehenge walls of this vintage living room. It's a colour described by Resene as 'an ancient stone grey'.
the look
If you're stuck on what
colour to use or need colour
advice, try out the Resene
Ask a Colour Expert service.