►
◄
latest
habitat tv
blog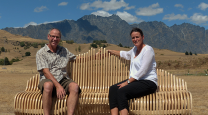 7+ ideas for creating an outdoor space that's great for guests and entertaining
As the temperature rises so too does the demand for parties and social gatherings.
By using a few fundamental design principles, you can transform your outdoor space into an area that's easy for entertaining and comforting for guests.
Here are some key considerations for making your outdoor space ready for your upcoming occasions.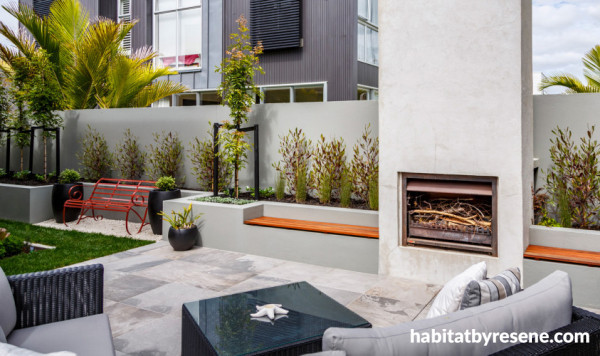 Dee McQuillan of garden design studio Ivy & Bloom created multiple entertaining and seating zones in homeowner David Lewis' courtyard garden. Zones are demarcated using colour, paving, grass and structural features such as planters and walls. Raised planter beds, boundary walls and seating painted in Resene Tapa complement the large paved area and existing fireplace. The 100-year-old riveted bench seat, painted in Resene Pioneer Red, is a family heirloom and has its own alcove in the garden.
Divide and conquer
Similar to an open plan layout indoors, many outdoor spaces don't have fixed structural walls to divvy them up – and nor would you want them to. You will, however, still want to build a sense of intimacy and ambience. Therefore, the best approach is to apply the same strategy to your outdoor entertaining space as you would inside: divide it into zones for different tasks.
Break your space up into key spaces: you'll likely want a zone for preparing food, a zone for eating and one or more conversation zones.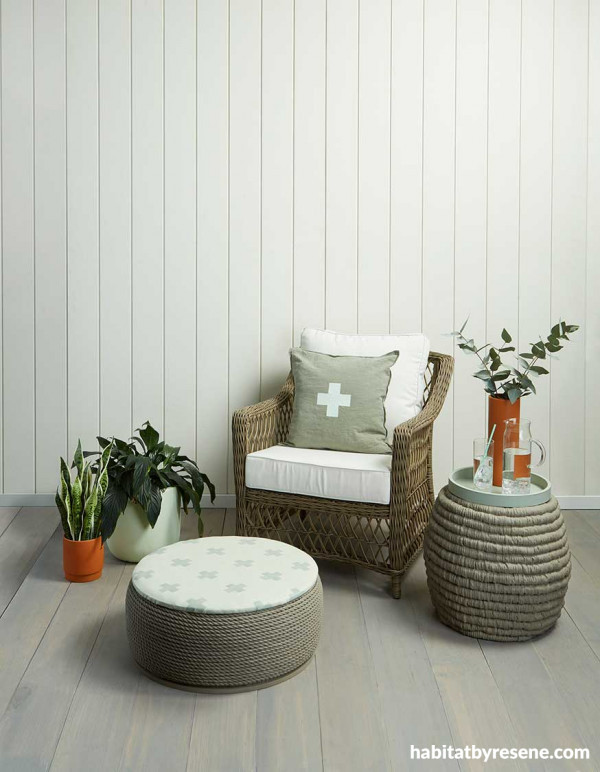 An old car tyre is unrecognisable after being upcycled into an outdoor ottoman, which is painted Resene Double Pravda. The v-grooved wall is in Resene Half Villa White, the deck is stained Resene Woodsman Mid Greywash, the side table is in Resene Double Pravda, the tray is in Resene Peace, the vase and small pot are in Resene Bi Hoki and the large plant pot is in Resene Kandinsky.

Flexible furnishings
Different people will find different types of seating more comfortable than others. Having a range of different types of outdoor furniture will not only make it simpler to add or remove seating as your headcount expands or contracts, it also means that guests have a choice where they sit.
If you're holding a larger gathering, unless you're putting on a true al fresco dinner party, you likely won't need a seat for every guest. Many people prefer to stand while they chat and mingle with others.
Make your own outdoor ottoman | Habitat by Resene
Published: 08 Dec 2020
Do you have a home full of wonderful Resene paint and colour? Send us some snaps by emailing [email protected].