►
◄
latest
habitat tv
blog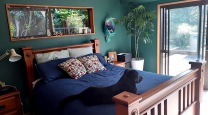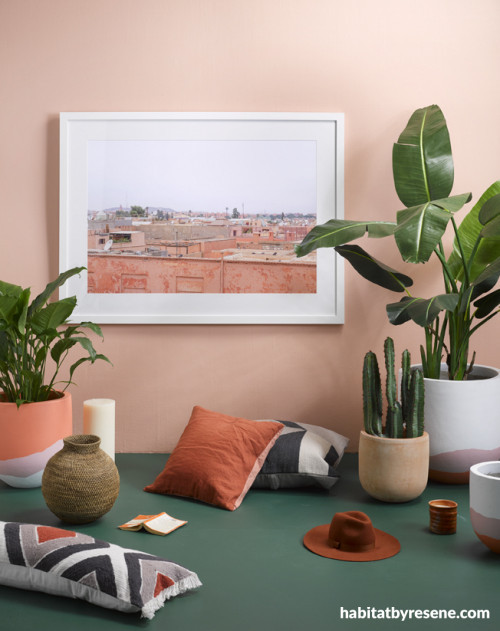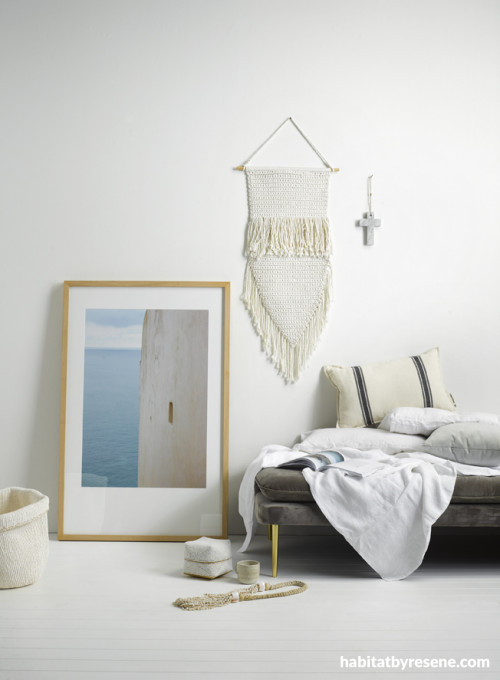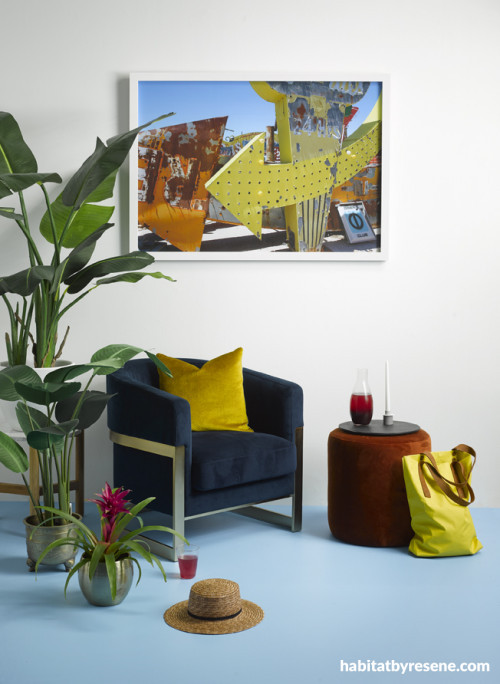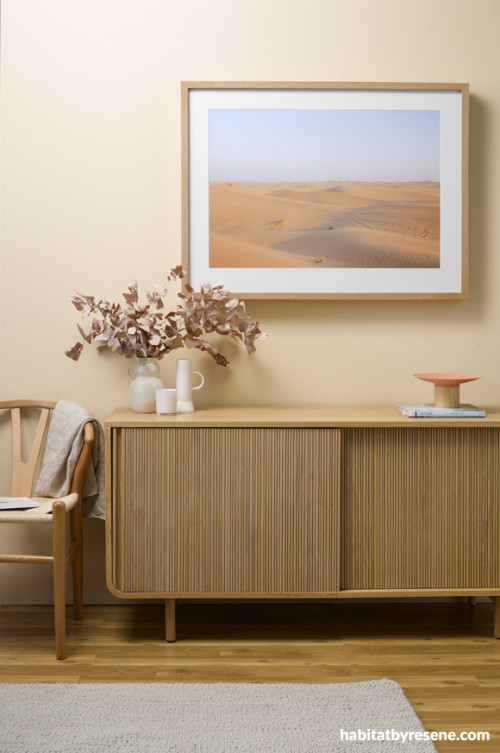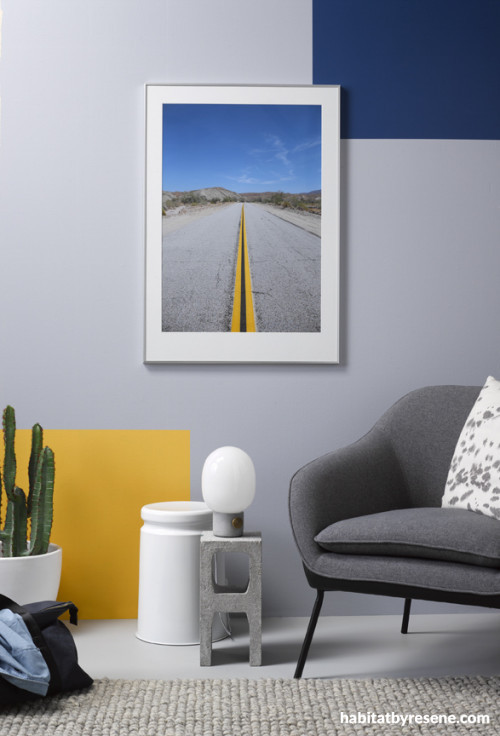 Amber's colours of travel
?Travel enriches our understanding of the world, delving into rich, new cultures and exploring landscapes that take your breath away. Stylist Amber Armitage recently set off on a world trip, and was so inspired by the colours and fresh perspectives of the places she travelled to, that she wanted to bring the memories to life back home.
Amber has done this through styled room settings, framing them around photography prints and a moodboard of Resene colours, capturing the essence of her journey... from Morocco's vibrant Marrakech to Italy's Amalfi Coast.
Here are her colour picks and inspired room settings:
Marrakech, Morocco
This city is famous for its chalky pink buildings and earthy-red rooftops that make up the views. It's also home to the Majorelle Gardens, renovated by Yves St Laurent, filled with thriving desert greenery. Amber's colour picks include Resene Oh Behave and Resene Alfresco to set the Moroccan mood.
Amalfi Coast, Italy
What to do but relax by Amalfi Coast's tranquil waters and blue skies? This serene town brings a chilled vibe to Amber's colour picks: Resene Sail, a clear breeze of regatta blue, and Resene Curious Blue, a mid sky blue, evocative of summer seas.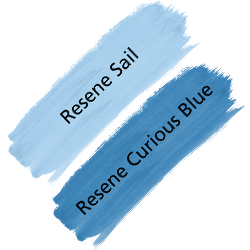 Las Vegas, USA
Did someone say party? The spirit of Las Vegas lives on in these bright, primary hues, in slightly dirtier shades to reflect the city's vintage glamour. Duskier colours are right on trend, so go with Amber's picks of Resene Sunflower and Resene Thunderbird for a bit of Vegas fun.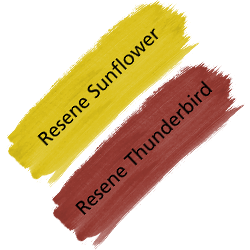 Abu Dhabi, Emirates
Abu Dhabi sits on the edge of a desert landscape – the desert's rosy glow, along with the city's beautiful blue waters, mix of ancient and modern, and ornate details in the architecture, revealed a new kind of beauty to Amber. Her colour picks for this are kept simple, focusing on warmed up, sandy tones Resene Negroni and Resene Whiskey Sour.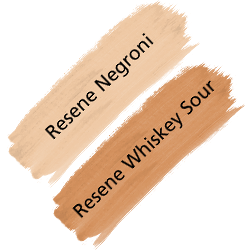 American Road Trip
During Amber's roadtrip across North America, the country's long, endless road and huge, open skies were a constant companion. The colour combo of yellow and grey is always a winner, and perfect for these colour picks. Here Amber's chosen Resene Tulip Tree, a ruddy yellow gold, and Resene Neutral Bay, a smoke grey haze with blue.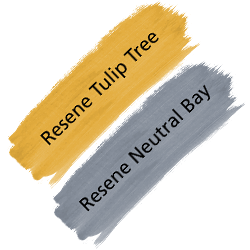 Styling and story for Your Home and Garden by Amber Armitage.
Photographs for Your Home and Garden by Melanie Jenkins.
Published: 14 Sep 2017
Do you have a home full of wonderful Resene paint and colour? Send us some snaps by emailing [email protected].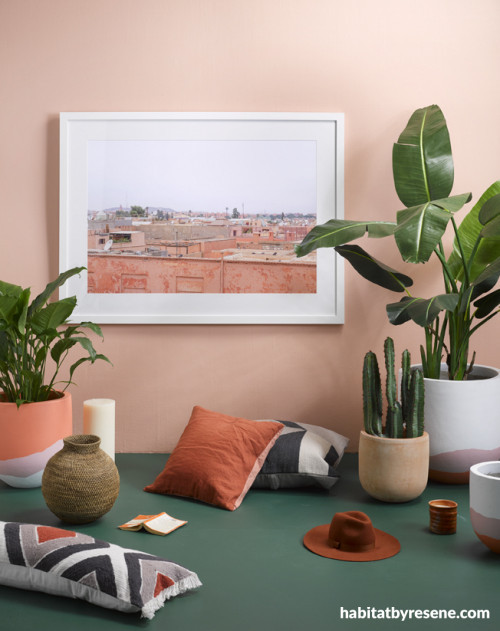 For this colour scheme, Amber was inspired by the chalky pink tones of Marrakech's city walls that surround the beautiful riads, gardens and crowded bazaars that the Moroccan city is famous for.
Centred around Amber's Moroccan Rooftops print, she's painted the walls in Resene Dawn Chorus and the floor in Resene Permanent Green. Amber's finished the look with sunset reds and dusky pinks in the accessories.
pictures
Melanie Jenkins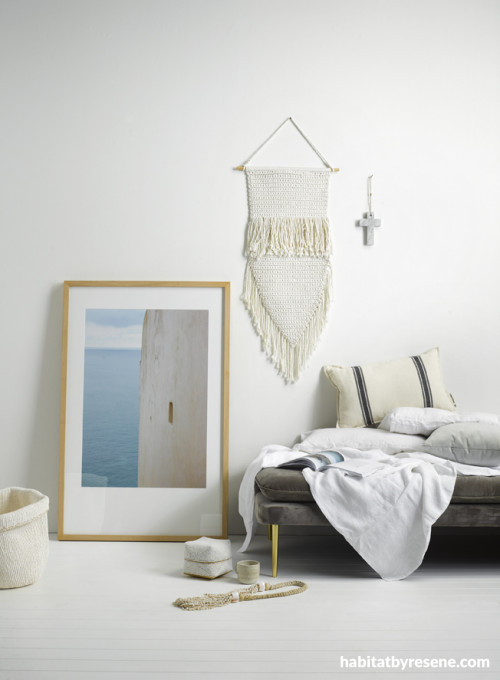 Inspired by the tranquil waters and azure coastline of Italy's Amalfi Coast, and its crisp white architecture, Amber has created a serene day room for this look.
Using pared-back styling, walls in Resene Black White and floors in Resene Alabaster, it's a relaxed look with international appeal.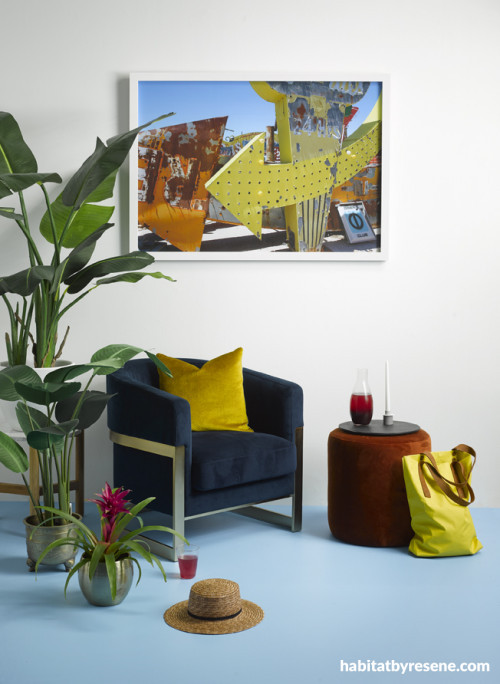 Taking your cue from the va-va-voom lifestyle and colours of Las Vegas will bring a fresh perspective to your home.
Evoking the vintage glamour of Vegas, Amber's gone with bright, primary hues in slightly dirtier shades for this room setting, seen through the accessories, luxe velvet furnishings and photograph print.
She's anchored it with floors in Resene Jordy Blue, reminiscent of the desert city's ever-blue skies. The walls are painted in Resene Black White.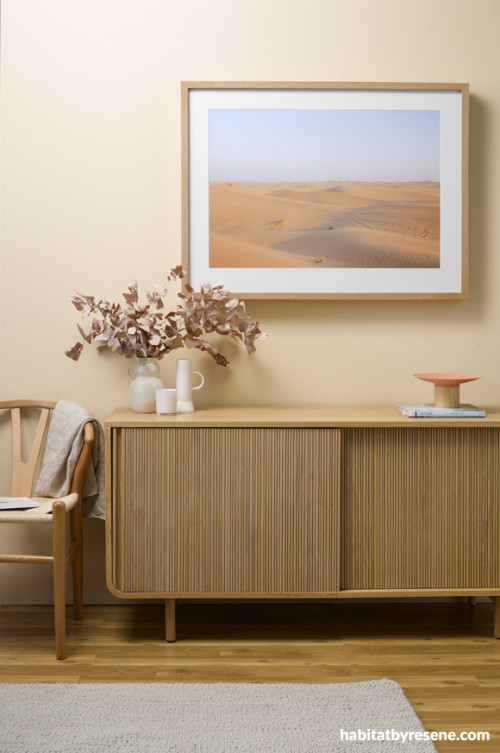 Amber describes Abu Dhabi's rolling sandscape, crystal blue water and ornate architecture as a new kind of beautiful to her.
The rosy glow of the arid landscape has inspired this warm, dusty colour palette, with Resene Dairy Cream on the walls and sandy tones in the furniture.
Shapely ceramics bring to mind the country's ancient mosques, breath-taking palaces and architecture.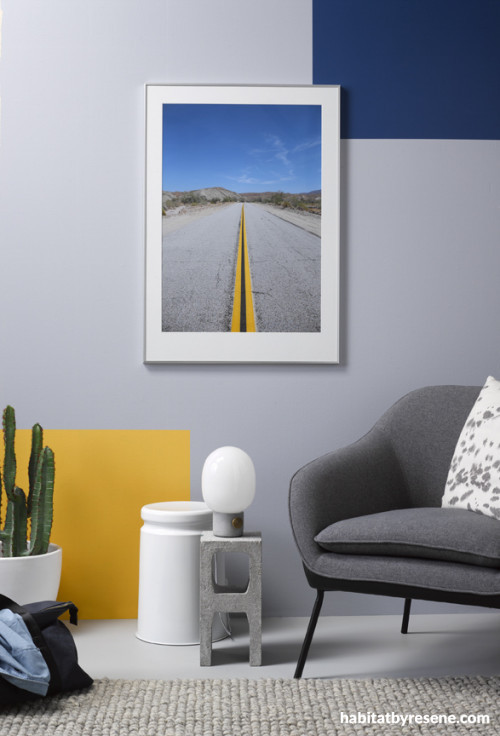 Heading along North America's open roads, the yellows and greys of those roads – along with wide blue skies – were a constant companion.
In this setting, Amber has used Resene colour and furnishings to play on the clash between man and nature seen during the journey.
The walls are painted in greyed blue Resene Mischka, yellow Resene Broom and Resene Cobalt, mixed with the colours of deep green cacti and textured grey stone. It's finished with floors painted in Resene Black White.
Resene Double Black White
the look
If you're stuck on what
colour to use or need colour
advice, try out the Resene
Ask a Colour Expert service.