►
◄
latest
habitat tv
blog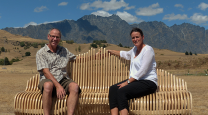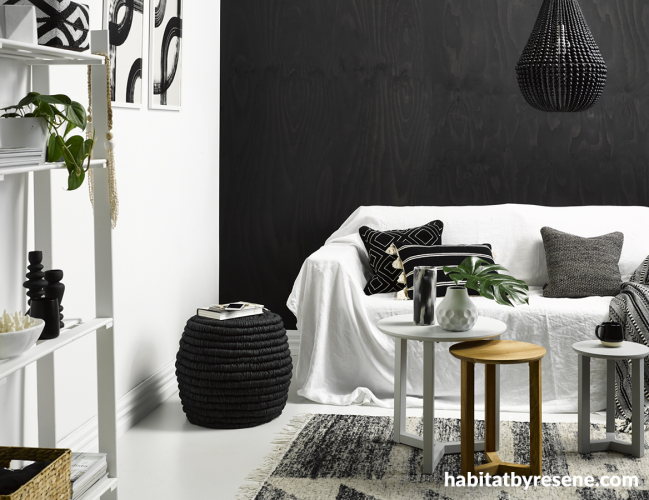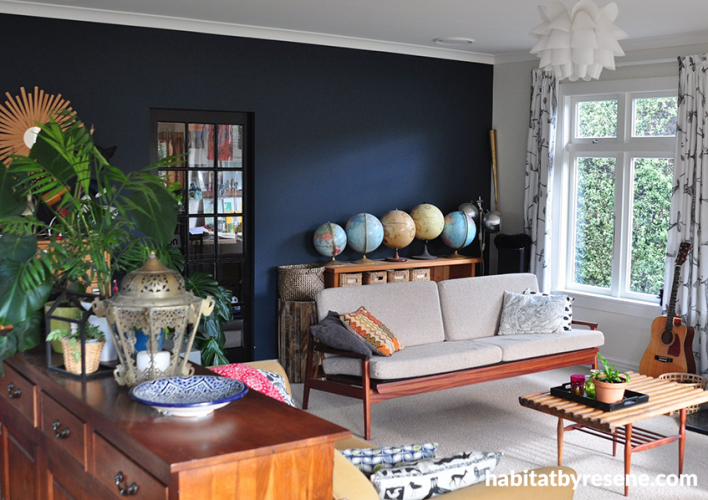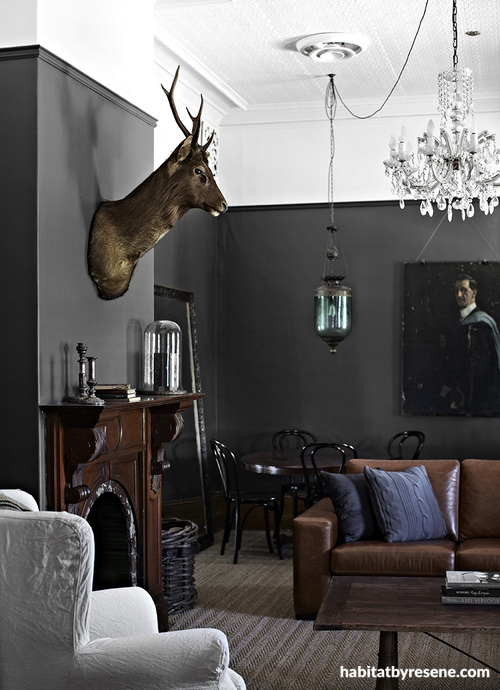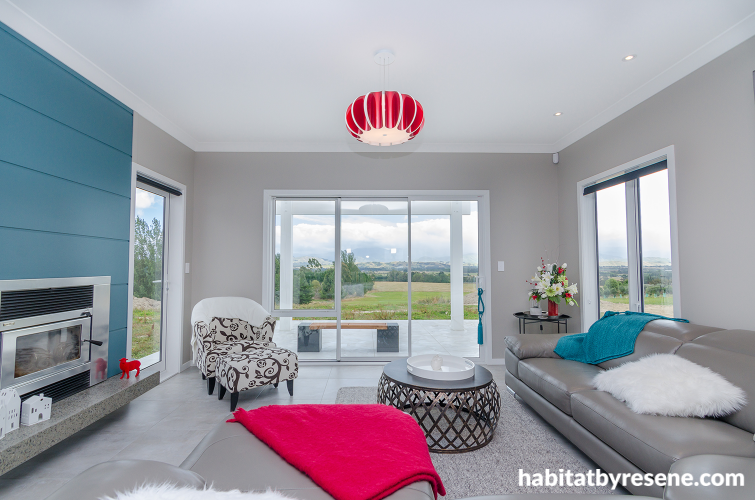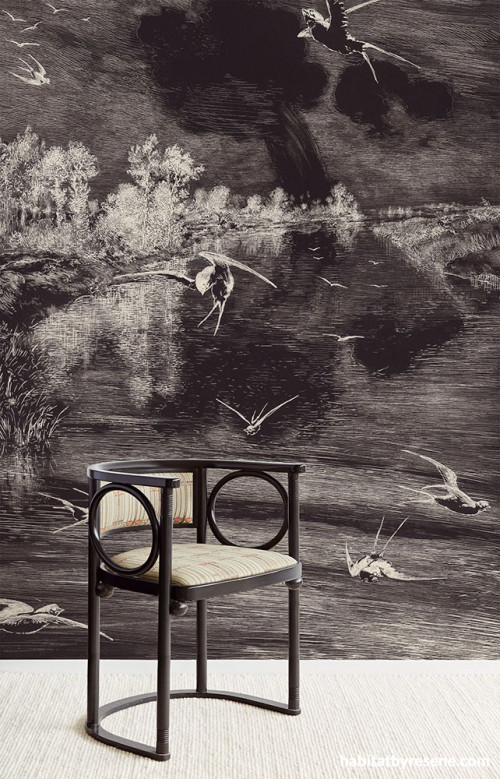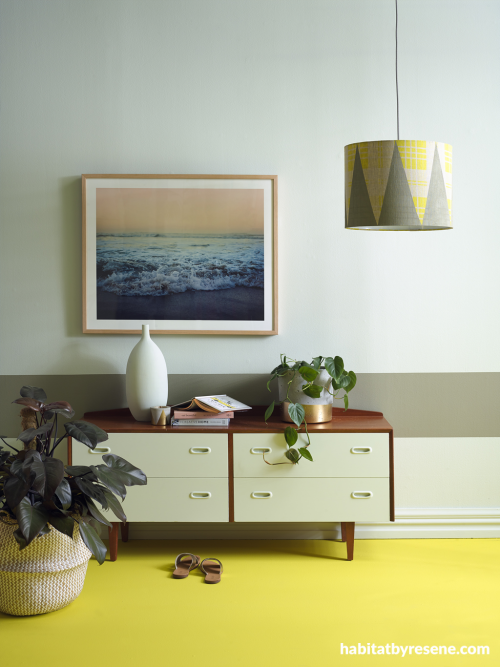 Banish boring living spaces
If you're after living spaces that are up to date, but don't want to drown in a sea of Scandi-inspired white, there are plenty of other ways to go. It doesn't necessarily mean you'll be painting your walls in savage red or goodness-me purple.
We're not knocking white. It's an amazingly versatile colour that runs the gamut from edgy icy whites and cool alabasters to aged ivories and rich creams. If that sea of Scandi still appeals, then check out the Resene Whites & Neutrals collection of paint colours.
White can also be the anchor colour to a bold scheme. In fact, if you have a bold or brightly coloured feature wall, for example, painting the other walls in off-white will help accentuate the drama of the feature wall.
Make it a feature
Which leads us to one of the simpler and less anxious ways of giving a boring living area a bolder look. Feature walls. These decorative devises have been popular for many years and have become a mainstay of our interiors. Feature walls are amazingly versatile, can be used in many rooms, and are particularly good at providing some visual relief in open-plan living spaces.
Open-plan living spaces have led to a colour calamity – where do you end one colour and start another? Unfortunately the answer for many has just been to paint everything the same colour. Which can be awfully boring.
But a feature wall allows you to overcome this issue and add interest at the same time. Feature walls are great for defining specific areas within an open-plan space, for example, behind the dining area to frame the table and chairs. Try them also on a fireplace wall, in the kitchen, or at the back of a living space. A feature wall can be painted a bold colour, or you can use a striking wallpaper – check out the wallpaper options available at your local Resene ColorShop.
Or if you're artistically inclined you can create your own mural or geometric masterpiece with a few pots of paint and some masking tape.
Don't limit yourself to using just a plain wall as a feature wall. You might choose a wall that's punctuated with windows or doors instead.
Colour it
In many modern homes or renovations, large windows and sliding doors are a feature of the living spaces. If you're keen on a bold colour for all of your walls but feel a bit nervous, remind yourself that you often won't end up with four full-on walls of colour. Once you take away the glazed areas, and the kitchen cabinets, and know that curtains, furniture and art will hide more wall space, you may find there's not that much of the colour showing, and that it will be nicely broken up and interspersed with other elements.
If you're unsure of diving into a bold colour for your walls, add accessories like rugs, cushions and lamps, in the colour instead. These are more easily changed if and when you tire of the colour.
Opt for over-sized accessories to add drama – a large mirror or artwork leant against a wall, a big squishy statement sofa, striking light fittings or a heavily textured rug.
If your home has high ceilings, a full wall of a dark or bold colour may be overpowering. Instead, use the visual trick of bringing the pale ceiling colour down the walls for about 50cm.
Top tips for bolder living rooms:
Use the opposite of white – black, or a deep charcoal or an inky blue. These colours are as restful and versatile as white but will instantly transform your room into a more dramatic space. Contrary to popular belief, dark walls don't necessarily make a space look smaller, especially if they are a cool-toned colour. They will recede from the eye instead.
A bold look isn't necessarily about wall colour. If you're sticking with a fairly neutral scheme, use over-sized furniture and lots of texture (worn leather, a knobbly rug, lambs-wool cushions or gleaming copper accessories) to enliven the space.
If you're opting for a feature wallpaper, choose it first, then pull colours from within it to paint your other walls. Staff at your local Resene ColorShop can help with this. Paint colour is infinitely flexible whereas elements like wallpaper and upholstery or curtaining fabric isn't.
If you're using a strong bright colour for the walls, make sure you carefully consider the paint colour that you'll use on the skirting, architraves, ceiling and doors. A bright white may make the bright colour look garish, whereas a cooler or warmer white may make the brighter colour feel more integrated. Try out the scheme by using Resene testpots of both the wall colour and the trim colour.
Know that 'muddied' colours are easier to live than clear, bright colours. So try a duck egg blue instead of a true blue, or a gentle grey-green instead of grass green.
4 darkly bold but beautiful colours to try from the latest Resene fashion colours 18 collection:

Resene Dark Side, a slightly sinister inky blue; Resene Seaweed, a bitter olive green; Resene Quarter Bokara Grey, a warm ashen grey; and Resene Ninja, a mysterious burnt brown.
4 out-there colours to try:

Resene Aloha, a rich ochre gold; Resene Fugitive, a soft sunset red; Resene She'll Be Right, a tropical teal blue; and Resene Ruby Tuesday, a tender apricot orange.
Published: 12 Apr 2017
Do you have a home full of wonderful Resene paint and colour? Send us some snaps by emailing [email protected].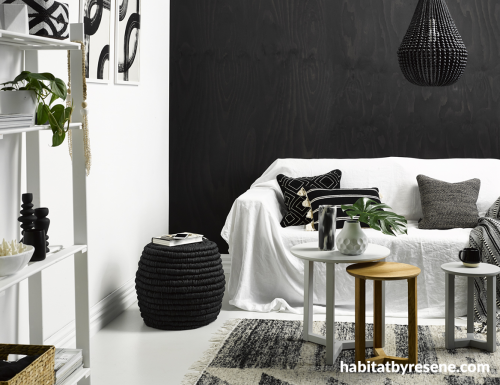 Think about texture and contrast. Stylist Claudia Kozub went bold in this living room, painting Resene Colorwood Pitch Black stain on plywood – allowing the beautiful texture of the wood to show through.
She's contrasted it with strong shades of white everywhere else – from the main walls painted in Resene Alabaster to the floor painted in Resene Quarter Atmosphere.
pictures
Melanie Jenkins; styled by Claudia Kozub.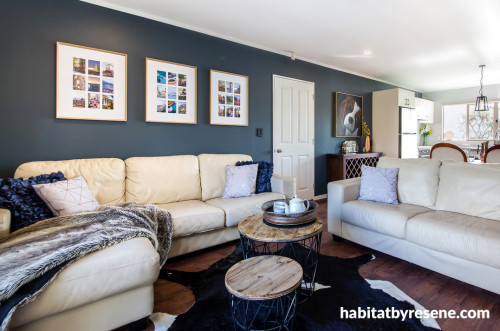 New homeowners Marcus and Melanie were drawn to dark dramatic colours when renovating their first home. Resene New Denim Blue hit the right note, which was used in both their living room and master bedroom. The ceiling and trims are painted in Resene Eighth Friar Grey. See the house here.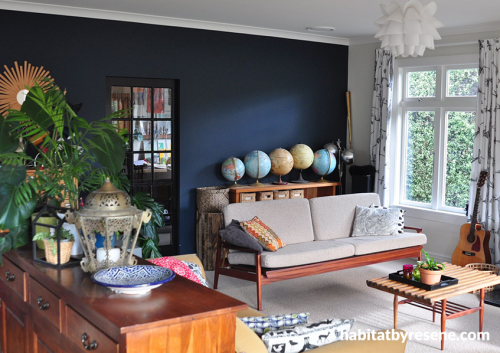 Dark blue walls in the right shade can bring a certain warmth, like this living room painted in Resene Dark Knight. See the house here.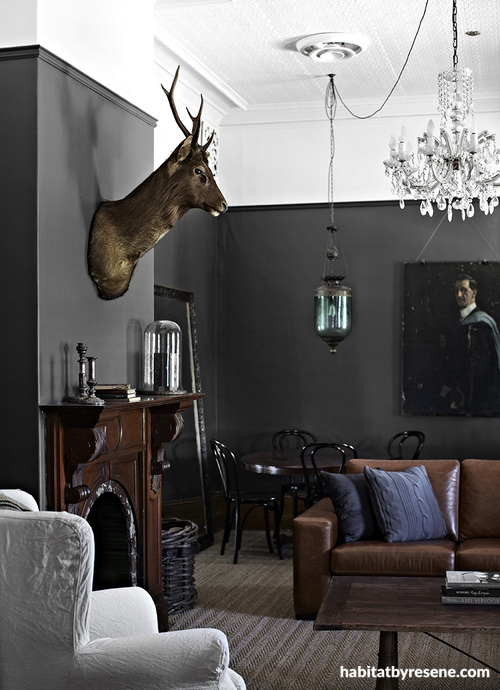 Tracie Ellis, owner of Aura Linen, says her favourite place in winter is this cosy living room, where brooding Resene Gravel walls are complemented with crisp white Resene Double Alabaster on the upper walls and ceiling. Richly coloured timber and leather provide warm counter-points.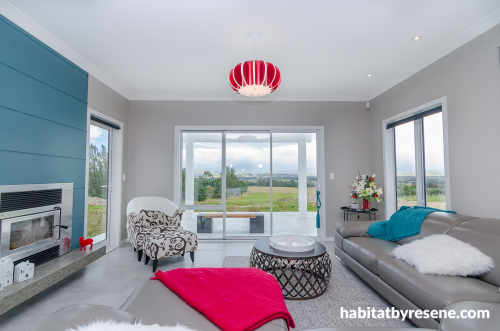 For a bold slice of colour, Diane used Resene Tax Break to paint her fireplace, adding to the lively feel of the room with lavish furniture and a bright lampshade. See the house here.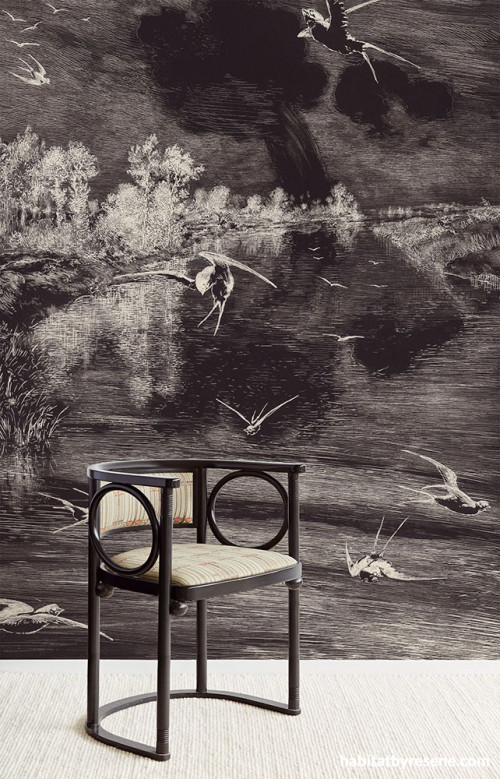 Create a feature wall with wallpaper. This mural-style design (Geonature 366100, from Resene ColorShops) lets the pattern create the drama.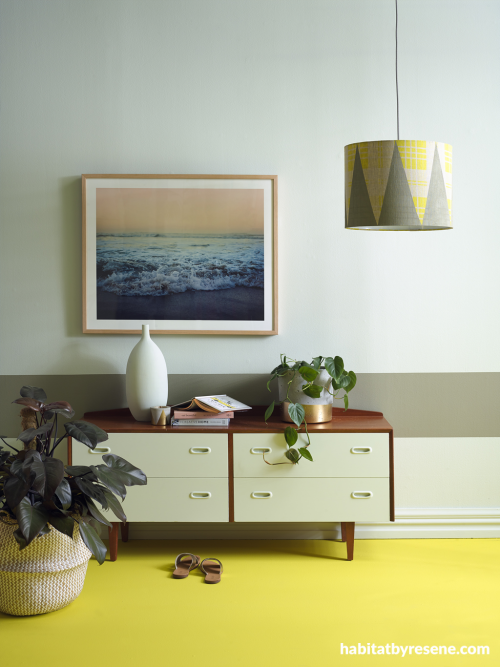 The drama may not be on the walls, as seen in this living room styled by LeeAnn Yare. Here, an old floor is painted in acid yellow Resene Headlights, and is a surprisingly good complement to quieter walls in Resene Secrets with Resene Half Evolution stripe. Props are from www.collected.co.nz.
pictures
Melanie Jenkins; styled by LeeAnn Yare.