►
◄
latest
habitat tv
blog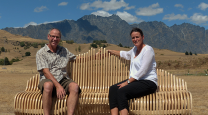 Bedrooms: go bold or stay neutral?
Whatever your style, there's a bedroom colour and theme that definitely won't send you to sleep.
We gave stylist LeeAnn Yare the challenge of coming up with two distinct looks using Resene colours for two bedrooms – one for adults and one for a baby.
The results were stunning. And very, very different. The one thing they had in common is flexibility. By choosing gender-neutral colours and a very on-trend 3D geometric pattern, LeeAnn gave these rooms a longer shelf life and wide appeal. The geometric room would also suit any age from kids through to adults, and if you tired of the strongly patterned headboard wall, you can simply remove it to reveal the wall behind; it's finished in Resene Grenadier (orange), Resene Rice Cake and Resene Aquaclear onto pine plywood and tacked to the wall.
Here are some of LeeAnn's tips for each room.
Juicy geometric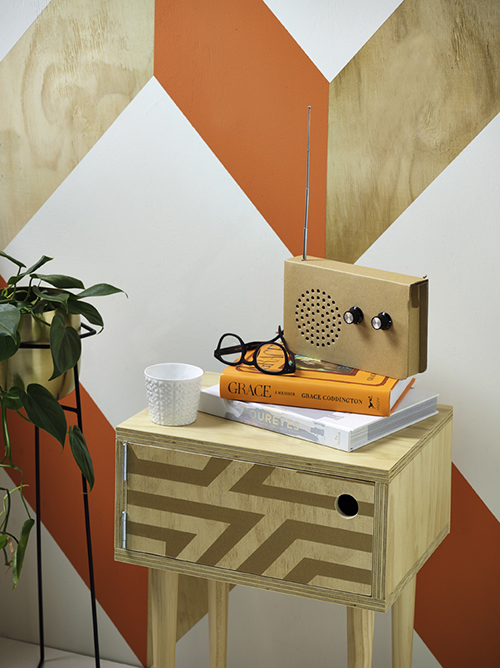 · Headboard walls are quick and cheap to repaint, so you can easily change the colour or style as your tastes or needs change.
· If you choose a bold or busy design like this 3D geometric one, restrict the colour palette in the rest of the room. In this case, the bedlinen is in orange, peach, white and pale grey to complement the wall, not fight with it.
· If you use excitable colours like orange and red, put them behind the bed so they don't keep you awake but you still see them when you walk in the room.
· For a modern look, hang a lightshade low over the bedside table. This also means you won't have a lamp taking up space on the table.
Nursery neutral
· Muted colours, like the Resene Westar and Resene Quarter Merino used on this room, are very soothing. There actually is some science behind using soft colours in a baby's room!
· These types of warm neutrals also have a lovely eco edge or even a Scandi style so would fit into a house's wider scheme of neutral colours or on-trend greys.
· With the two-toned wall, the room is given interest but isn't heavily themed. This gives the room a bit more longevity as the baby grows into a child. Just change out the accessories.
· Use the bedlinen or an artwork like this cute fox as a starting point for the colour scheme.
· Don't forget the details. We've made a mobile of plain timber decorations partly painted in Resene Romantic, and fun box shelves with backs painted in Resene Westar.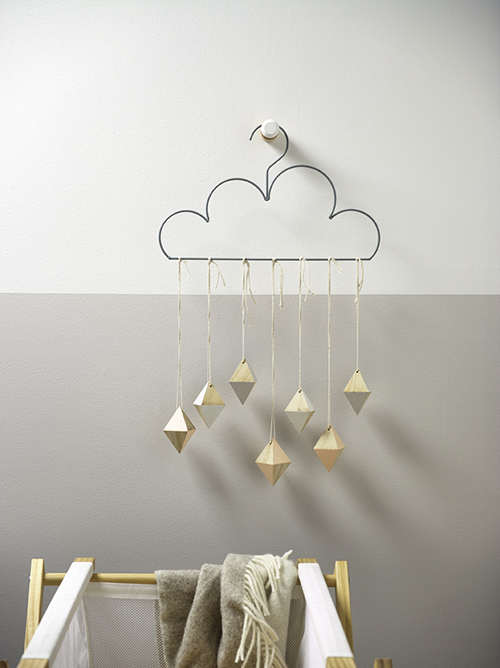 Published: 11 Dec 2015
Do you have a home full of wonderful Resene paint and colour? Send us some snaps by emailing [email protected].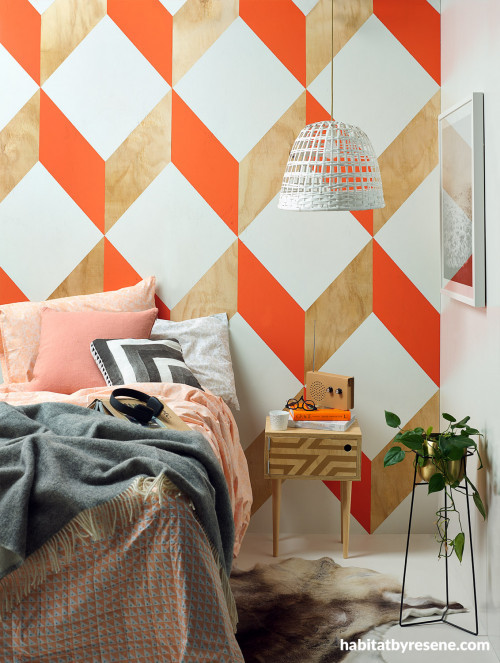 Styling by LeeAnn Yare
pictures
Melanie Jenkins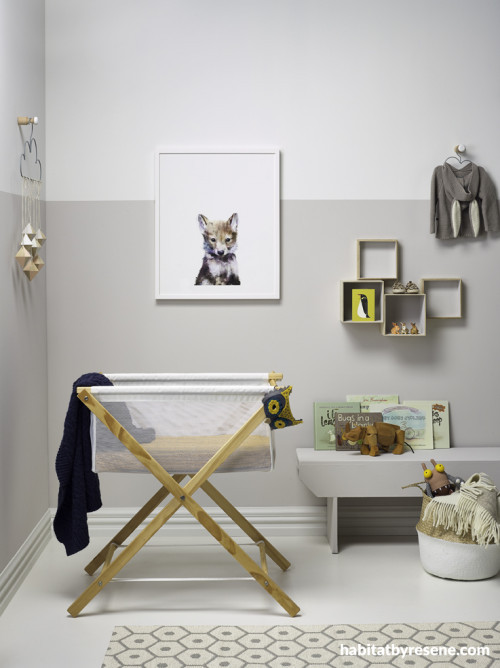 Styling by LeeAnn Yare
pictures
Melanie Jenkins
the look
If you're stuck on what
colour to use or need colour
advice, try out the Resene
Ask a Colour Expert service.