►
◄
latest
habitat tv
blog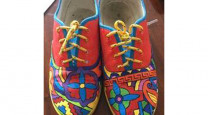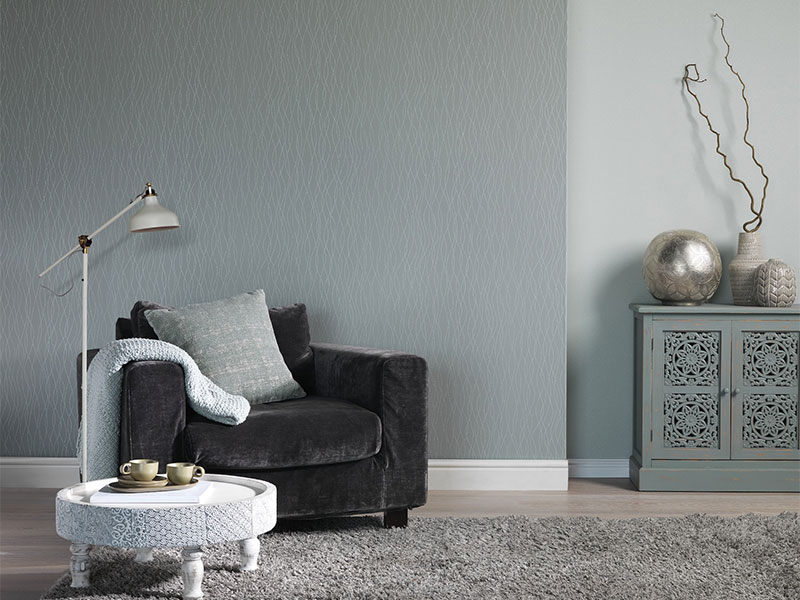 3 casual-glam looks where wallpaper is the hero
03 Apr 2019
Adding glamour to a room can be as simple as incorporating jewel tones, dramatic contrast, metallic accessories or textiles like velvet, silk and satin. But with luxe looks, a little can go a long way – and a lot can go a bad way.
If you find yourself drawn to this trend but also worry about going too far, wallpaper with a subtle sparkle is a great way to add a measure of luxury while maintaining an otherwise casual, low-key look.
By incorporating one of these three new designs from the Resene Wallpaper Collection, you can incorporate that glamour you've been craving while still keeping things feeling cosy and casual.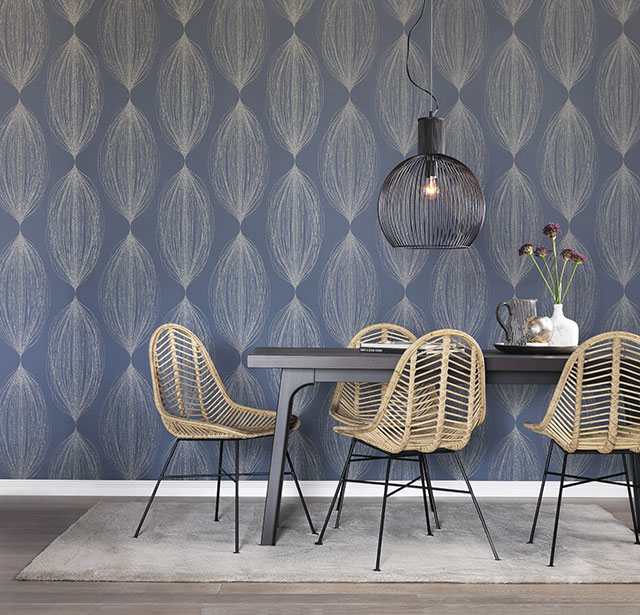 While the metallic pattern in Resene Wallpaper Collection 523447 has an undeniably glam feel, the rattan chairs and understated rug and dining table dial things down for a space that feels both posh and at ease.
Bring the same casual feel on to the floors by finishing timber in Resene Colorwood Mid Greywash with soft warm Resene Elderflower architraves and bring in accents in Resene Moonlight and Resene Time After Time to play off the chairs and background colour and go for deep, dark wood stained furniture in Resene Colorwood Tiri.

Top tip: Add light-catching surfaces to your space, such as metallics and mirrors. These do double-duty in a glam space - not only do they add to the luxe feel, they can also help to make it feel bigger.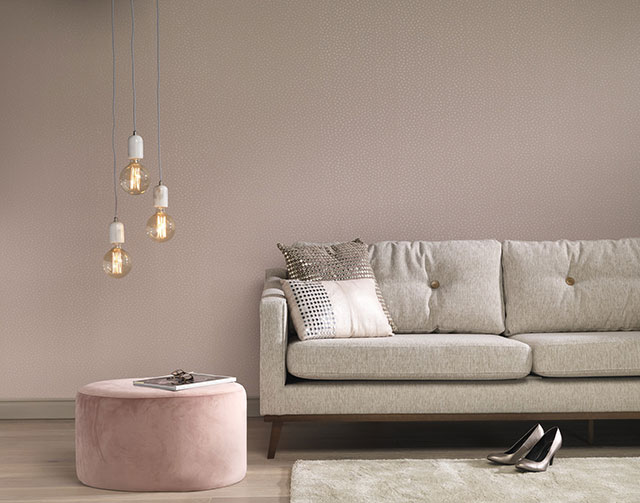 If there are three things that are popular in interiors right now, its pink, velvet and tone-on-tone colour schemes. Combine all three and take the look to an expert-level by adding a subtle shimmery texture to your walls with Resene Wallpaper Collection 523638 and then layer in accessories in pretty pinks, such as Resene Ethereal, Resene Shilo and Resene Sorbet and a touch of contrast with Resene Love Me Do.

top tip: Hanging wallpaper yourself is easier than you might think! Take a look at these handy tips and learn more from experts at your local Resene ColorShop.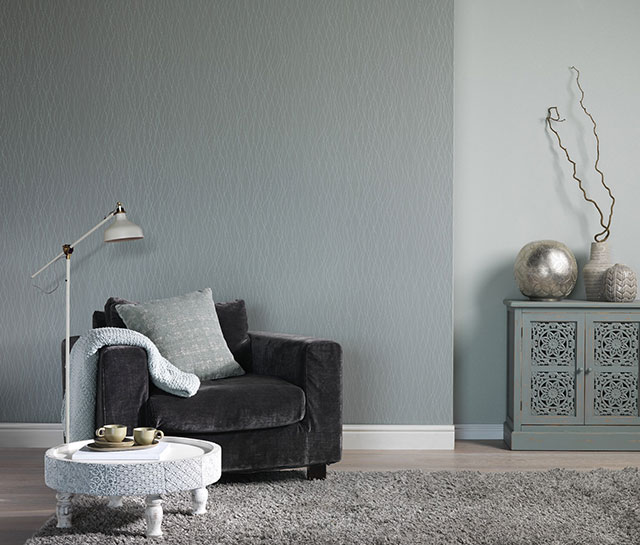 The soft and restful colour of Resene Wallpaper Collection 523836 keeps the luxe elements in this eclectic lounge from overpowering, yet the pattern adds a glimmer of glamour all its own.
For a look like this one, complement the wallpaper with accent walls in Resene Helix, paint key furniture pieces, like this statement table and cupboard, in colours like Resene Poured Milk and Resene Artemis and add contrast with small doses of a warm charcoal, such as Resene Quarter Bokara Grey. Then, layer on a touch of metallic through the accessories.

top tip: Give a few accessories in your space a little shimmer and shine with Resene FX Pearl Shimmer waterborne pearlescent glaze or try on-trend metallic Resene Rose Gold to add a little sparkle.