►
◄
latest
habitat tv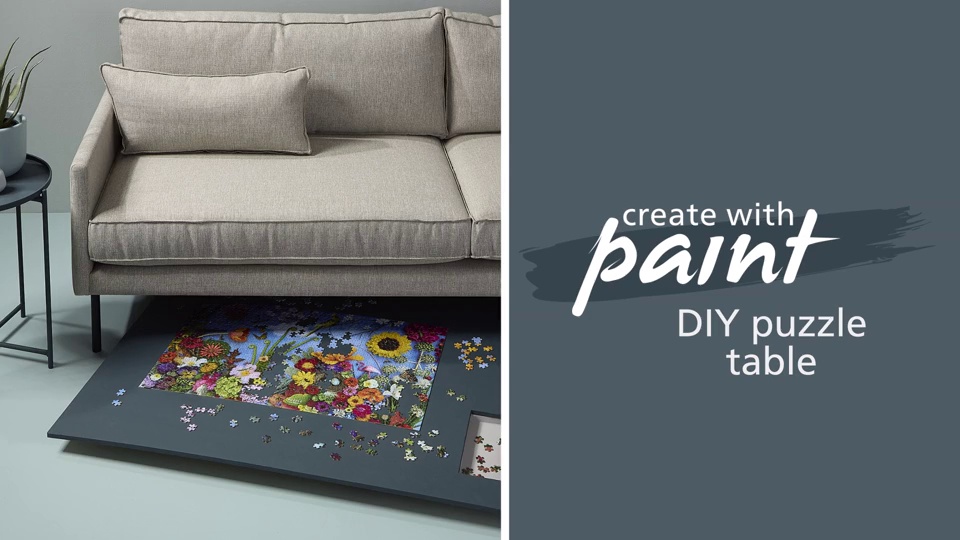 blog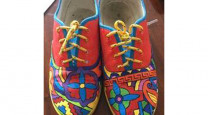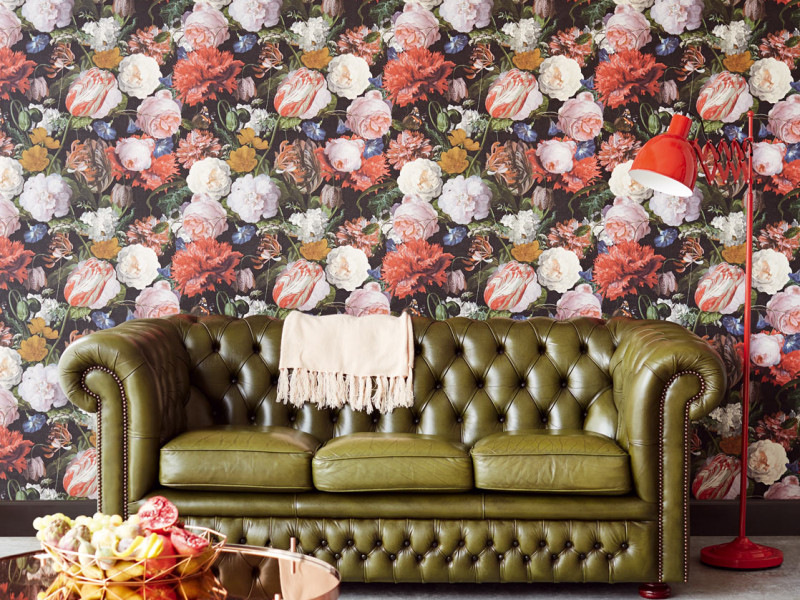 5 larger-than-life wallpaper designs that will fill your home with personality
04 Nov 2020
Bold wallpaper designs are often the life of a room. They draw your eye in, hold your attention and leave you entranced with their fearless palettes. We've put together five designs from the Resene Wallpaper Collection that, when paired with our colour tips, will shower your home in dauntless character.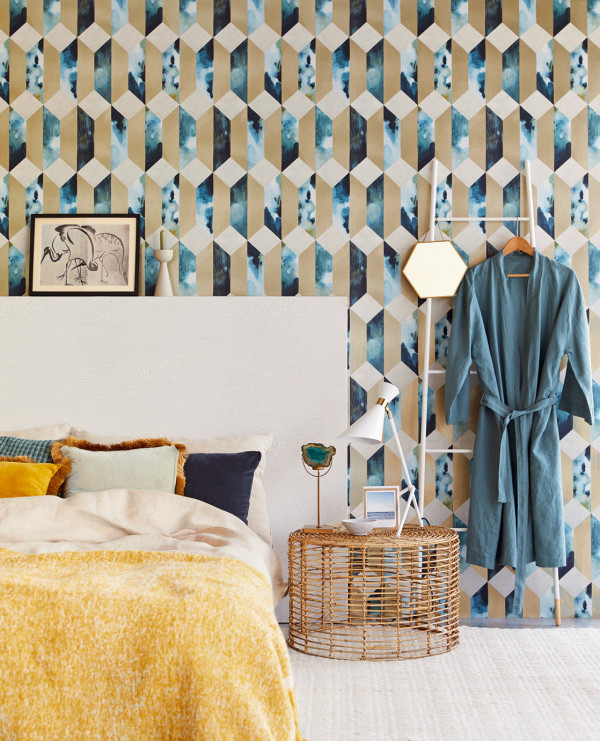 Geometric yet woven through a network of free-flowing, watercolour-like tiles, Resene Wallpaper Collection E386503, available from Resene ColorShops, is a lesson in brilliant opposites. The beige and blue hues of this print match beautifully with soft butter yellows; add a throw similar in colour to Resene Essential Cream for a sunny pop. Teals, taupes, vibrant ochres and natural textures like wicker also hold well in this scheme – incorporate them through furniture, a headboard and accessories to round off the look.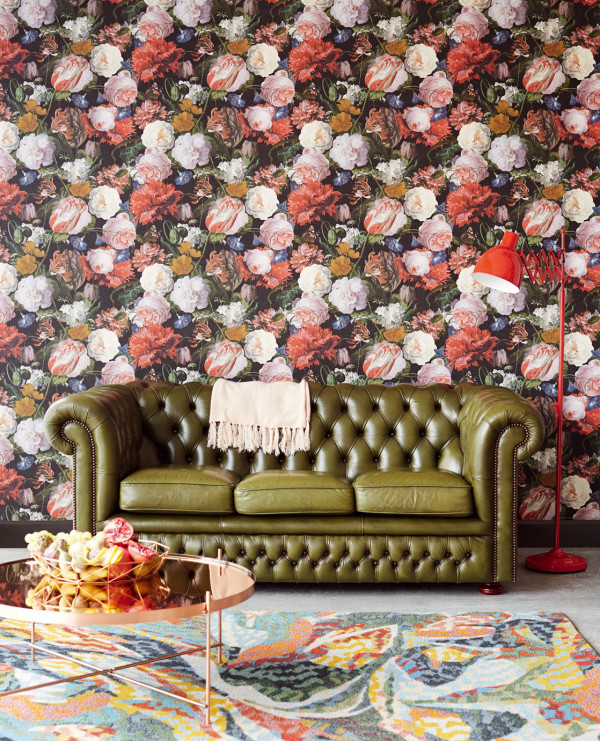 Resene Wallpaper Collection E358000, available from Resene ColorShops, is rich yet muted, as if plucked from a Dutch 17th century oil painting. Get this look by pairing this decadent wallpaper with an olive antique leather sofa reminiscent of Resene Grass Hopper, a bright red-orange vintage floor lamp and a blush coffee table. A colourful, almost kaleidoscopic rug in similar colours will echo all of these components and tie the look together.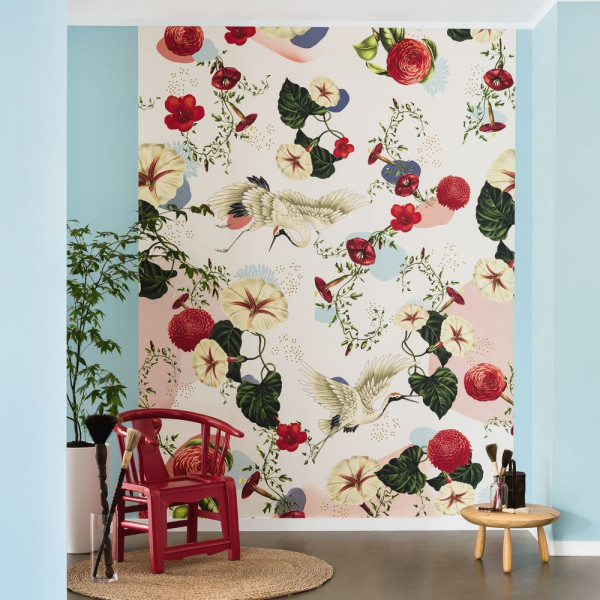 There's something enchanting about the cranes and blooming, not-to-scale flowers in Resene Wallpaper Collection HAN100417818, available from Resene ColorShops. They are locked together in a movement that guides one's eye across an entire wall. Frame this print with corresponding walls in Resene Half Escape, an icy light blue, to elevate the vibrant reds and lighter pinks and yellows. Wooden accents and a woven rug will add textural elements to the look without detracting from the sweeping artwork.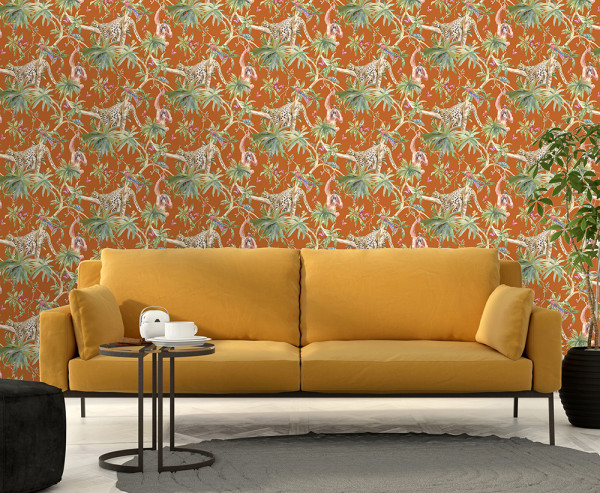 Set against a backdrop of burnt orange, a sundry of jungle animals – including a jaguar, an orangutan, a chameleon and a macaw – make Resene Wallpaper Collection 90564, available from Resene ColorShops, a design delight. Accentuate the print's warm tones with a mustard-yellow sofa and soft furnishings similar in colour to Resene Pizza. Keep flooring and accessories light to complement the look's cream details. As a final finish, bring in charcoals like Resene Fuscous Grey or blacks like Resene Black for depth and contrast.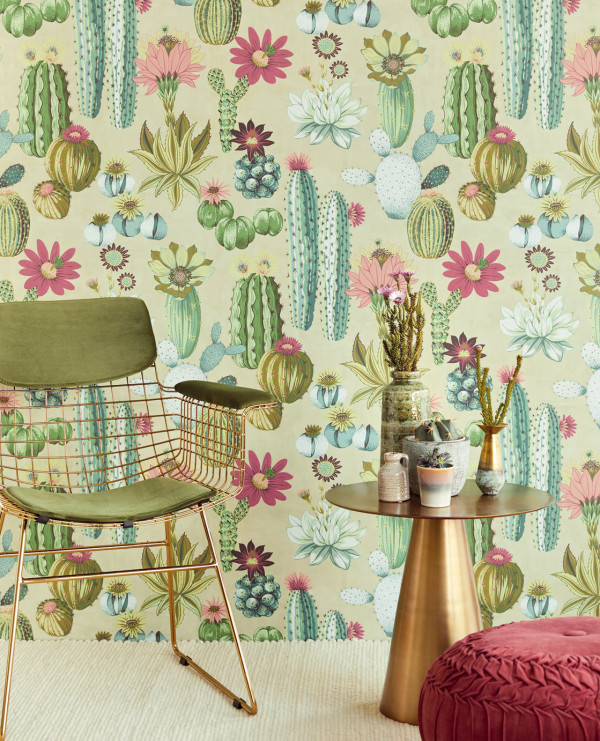 Celebrate your succulents with Resene Wallpaper Collection E384605, available from Resene ColorShops. Full of flowering cacti and an assortment of prickles, this print allows soft greens and pink-reds to take centre stage. Pair with metallic furniture, such as those with gold or brass accents, and dark, yellow-tinted green velvet reminiscent of Resene Lemon Ginger, then highlight those florals with a magenta ottoman similar in colour to Resene Vibe.