►
◄
latest
habitat tv
blog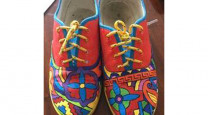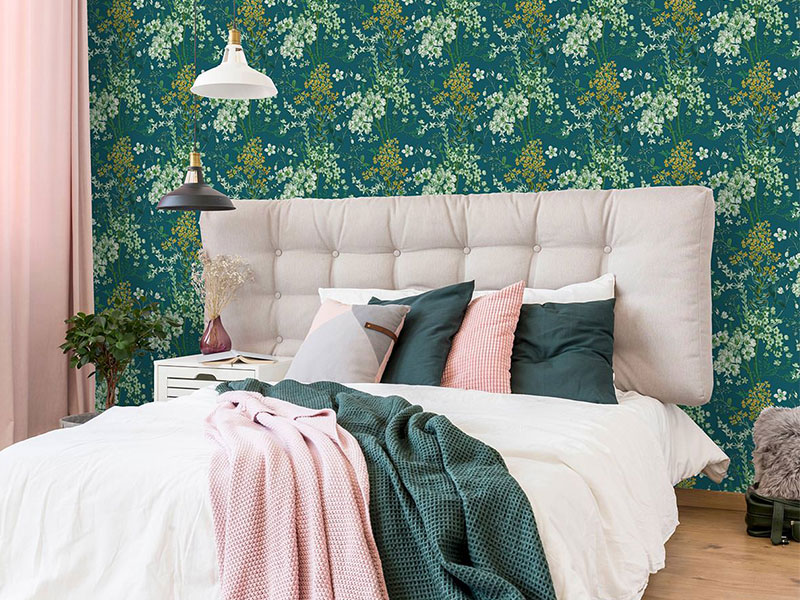 6 bold wallpaper designs we're currently coveting
04 Feb 2020
Why blend into a bland crowd when you can stand out? That's the spirit we're carrying into 2020 when it comes to interiors, with eclectic wallpapers being the very first thing on our must-have list.
Understandably, it can be a little intimidating when working with bold wallpaper for the first time, but with some neutral furnishings and fun accessories that bring out the colours in your design, it can be a fun exercise in building a room with personality and charm.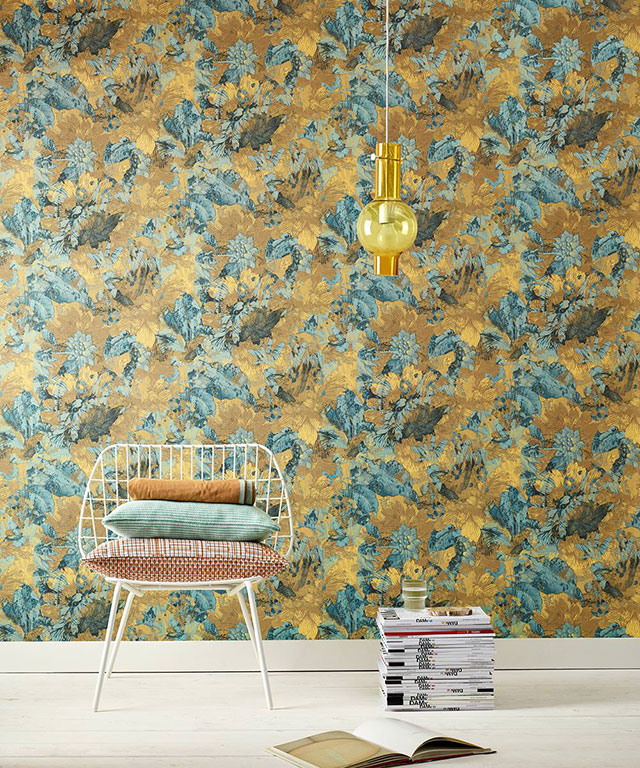 Resene Wallpaper Collection KOS004 is a sunny design that evokes a classic English country feel and would look picture perfect as a living room accent wall. Balance this bright, floral pattern with floors in Resene Half Fossil and a chic chair in Resene Eighth Fossil. Make a colourful style statement with cushions in Resene Retreat and Resene Tulip Tree, before bringing out the darker elements of the wallpaper with a throw or vase in Resene Woodrush.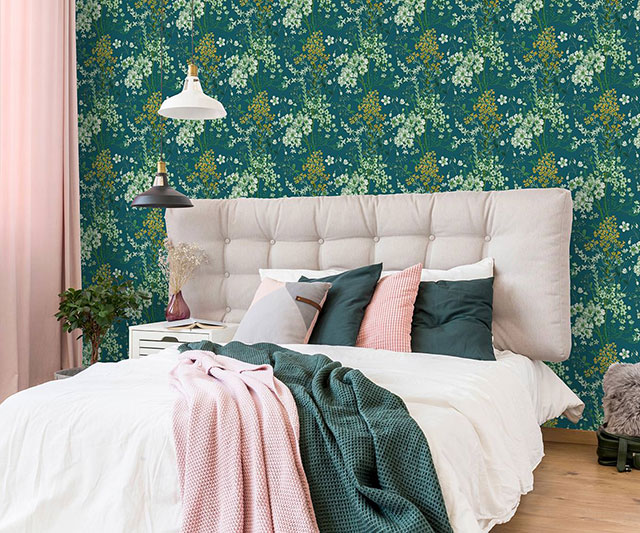 Bring the great outdoors into your bedroom with Resene Wallpaper Collection 90571 – a deep green design with delicate floral notes. Start with neutrals like a headboard in Resene Half Cougar and a luxurious duvet cover in Resene White Linen. Invite the moody greens of your wallpaper onto your bed with a throw in Resene Celtic and cushions in Resene Aquamarine. For a hint of pink sweetness, add extra soft comforts like a statement pillow in Resene Paper Doll or paint a few small vases for your side tables.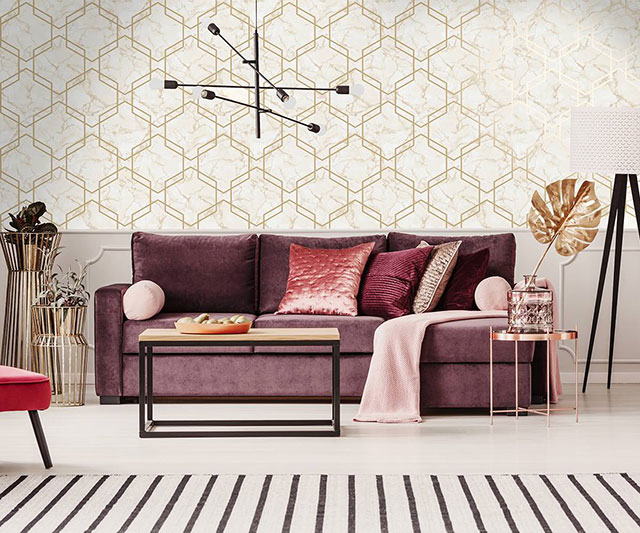 Go glam with Resene Wallpaper Collection 90602, a metallic design with a marble background that looks luxe when layered with velvet furnishings and brass and rose gold accessories. Try it with a lush sofa in Resene Mulberry topped with cushions in variety of pink and purple hues like Resene Geronimo and a throw in Resene Gelato. Add rose gold elements like a metal side table or vases in Resene FX Rose Gold metallic paint, which expertly connects with the wallpaper's glam look. Finally, clean, neutral floors in Resene Half Tea will give your furnishings and wallpaper plenty of room to shine.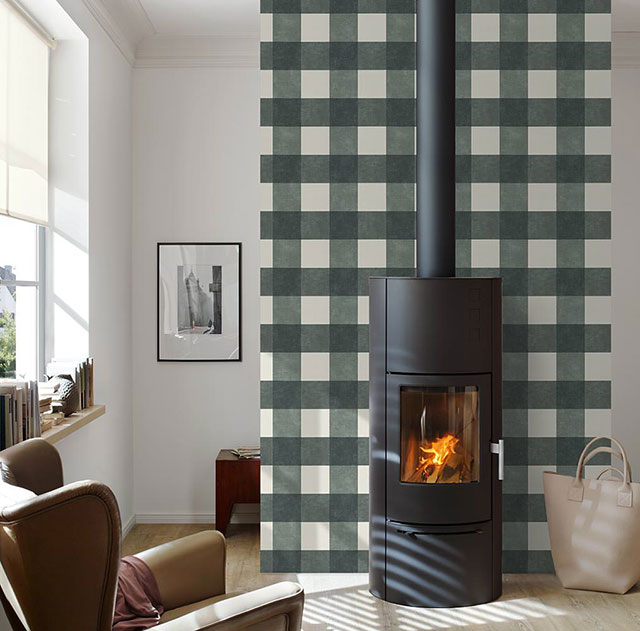 This country chic design, Resene Wallpaper Collection 367154, is perfect for cosying up the bach or a study. Try it with floors in Resene Colorwood Rock Salt and surrounding walls and trims in refreshing Resene Quarter Merino. A plush, upholstered armchair in Resene Groundbreaker will sit nicely next to the green patterned wallpaper, with a throw in Resene Middle Earth. Finally, add some warm elements like baskets in Resene Quarter Doeskin to store firewood, magazines or extra blankets.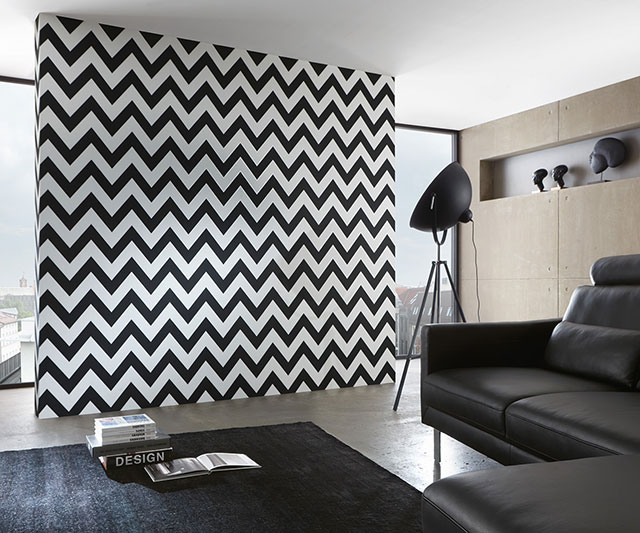 After our readers saw this wallpaper design used in Stacy and Adam's kitchen and dining space during the most recent season of The Block NZ, everyone wanted their hands on it. Try Resene Wallpaper Collection 939431 as a bold accent for an achromatic scheme in an open plan living space along with floors in Resene Colorwood Pitch Black. Bring light into the room with surrounding walls and trims in Resene Triple Black White and ceiling in Resene Quarter Grey Chateau. A modern, leather corner sofa in Resene Blackjack is the perfect companion for the funky wallpaper feature. To complete the look, add a few vases or candle holders in striking Resene Quarter Black White.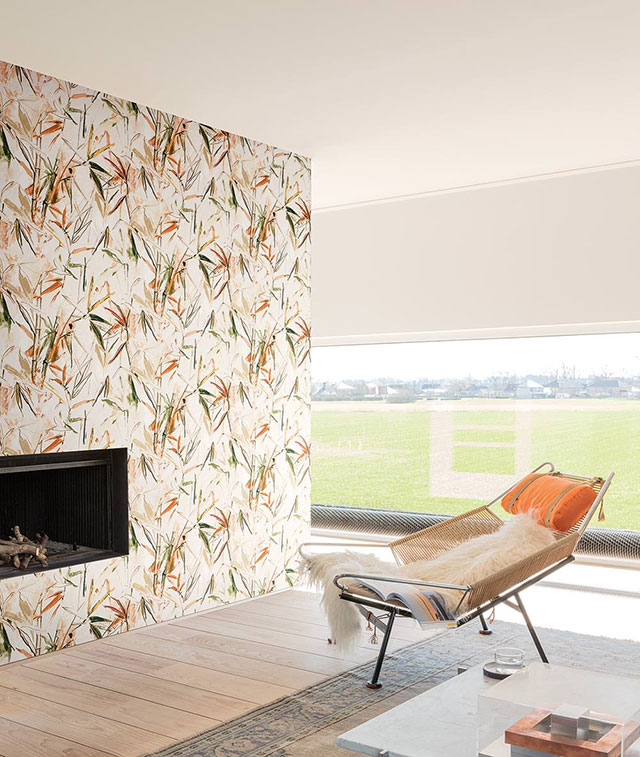 Resene Wallpaper Collection IUM104 is bold enough to add interest in any room while creating a sense of calm. Add it to a feature fall next to large glass windows and doors, with surrounding walls, ceiling and trims in Resene Eighth Blanc. Soothe the room with flooring in Resene Cashmere before adding trendy cane chairs in the same warm tone, topped with cushions in Resene Japonica. A coffee table in crisp Resene Blanc will add simple balance to the space with vases or stacked books in Resene Awol.