►
◄
latest
habitat tv
blog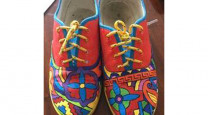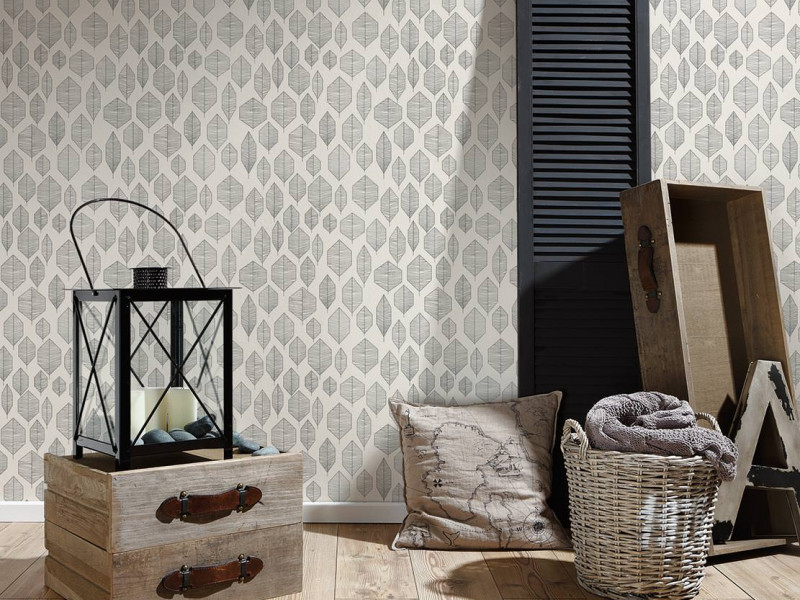 6 geometric wallpapers that will make your space sing
15 Apr 2020
Despite the often orderly appearance of geometric patterns, they can be just as useful in adding to the casual appeal of a space as they can be to building structure and formality. It all comes down to the specific design and what its paired with.
These six wallpaper designs from the Resene Wallpaper Collection show just how varied the vibe of geometric patterns can be. Try our tips below for bringing them into your own home.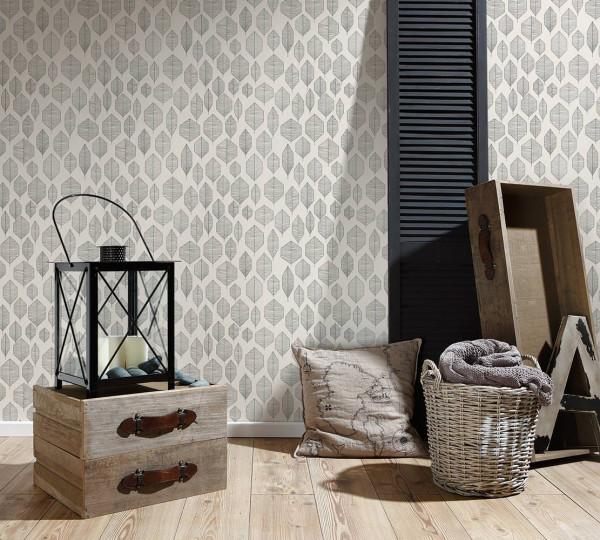 The design in Resene Wallpaper Collection 36209-2 is evocative of leaves or trees and blends well with an eclectic, well-travelled aesthetic. Try it in a lounge with timber flooring stained in Resene Colorwood Rock Salt, a sofa and window frames in Resene Foundry, a sideboard with drawer pulls in Resene Sambuca, accent cushions in Resene High Tea and a throw in Resene Innuendo.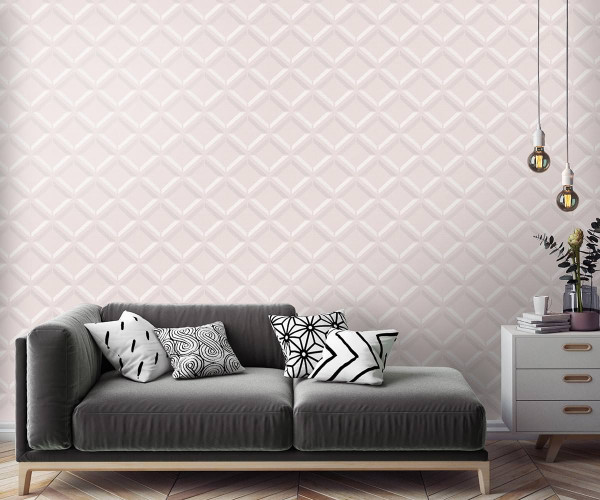 The soft blush hue of Resene Wallpaper Collection 90591 is undeniably feminine, yet the masculinity of its strong geometric pattern helps balance it out and keeps it from feeling too girly. Try it in a living room with adjacent walls in Resene Ebb, a sofa in Resene Cod Grey, a side table and architraves in Resene Double Sea Fog, timber flooring stained in Resene Colorwood Uluru and a bookshelf and picture frames in Resene Cinder.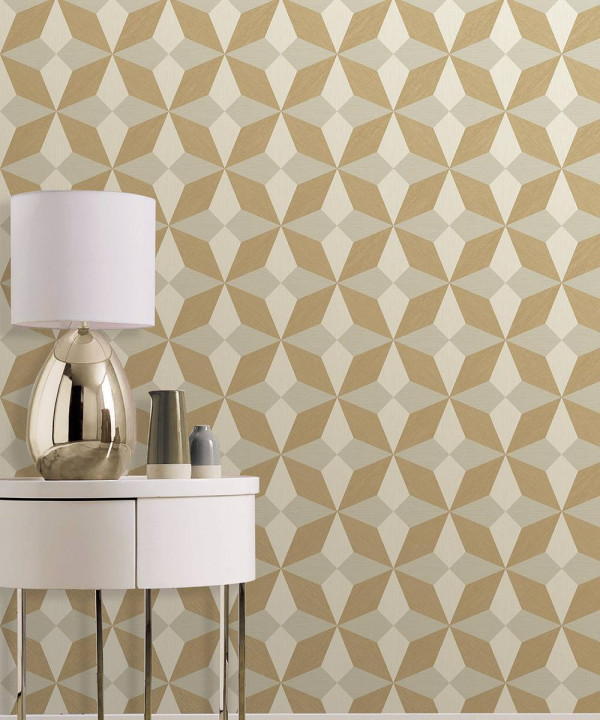 For a glam look in a hallway, try Resene Wallpaper Collection FD25302 paired with a floor in Resene Quarter Grey Olive, a console table in Resene Hampton, a lamp in Resene Half Mondo and accessories and accents in a mix of metallics such as Resene Solid Gold and Resene Rose Gold metallic paints.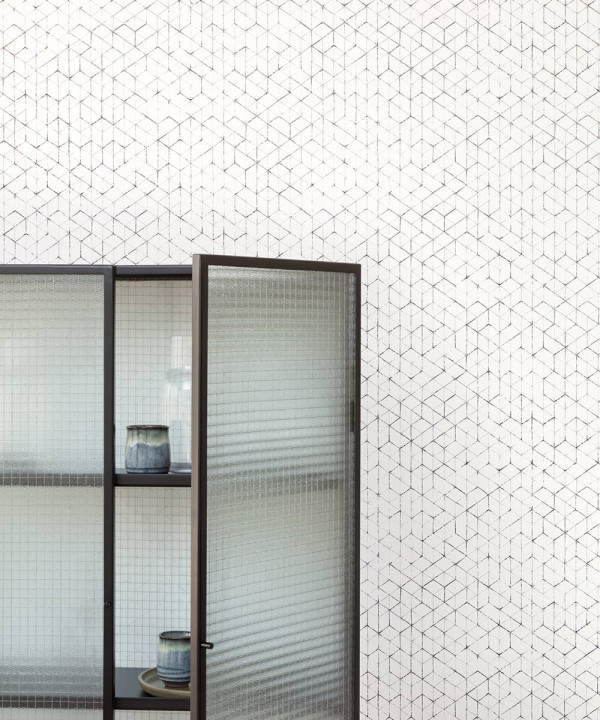 For a minimalist look in your kitchen or dining room, go for Resene Wallpaper Collection KOS102. The subtlety of its lines keeps it from feeling too bold, making it flexible enough that it could be limited to a statement wall or fill a whole room. Try it with a ceiling and trims in Resene Half Black White, timber flooring stained in Resene Colorwood Pitch Black, a dining table or kitchen island in Resene Eighth Bokara Grey, then bring in a few small accessories such as table linen and a fruit bowl or vase in Resene New Denim Blue.

The understated tile-like design of Resene Wallpaper Collection FD25324 makes it ideal for a refined formal space such as a dining room. Try it with adjacent walls in Resene Parchment, timber flooring stained in Resene Colorwood Bushtrack, a dining table and sideboard in Resene Gargoyle, picture frames in Resene Oilskin and a vase and a few other small accessories in Resene Triple Stonehenge.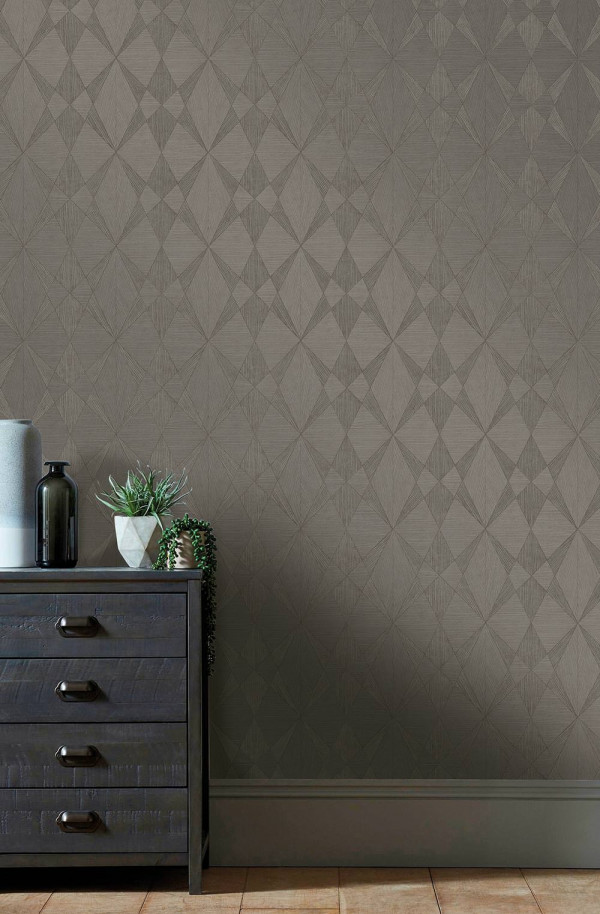 For a dark and dramatic bedroom, you can't go wrong with Resene Wallpaper Collection FD25334. Its slight sheen brings an extra level of elegance and reflects back light to keep its dark hue from feeling too dominating. Try it with timber flooring in Resene Colorwood Riverstone, wide skirting boards in Resene Half Tuna, a dresser in Resene Nocturnal, bedding in Resene Half Gull Grey and a few small accents like throw cushions, a lamp and a plant pot in Resene Casper to break things up.