►
◄
latest
habitat tv
blog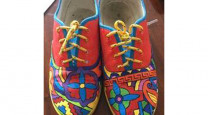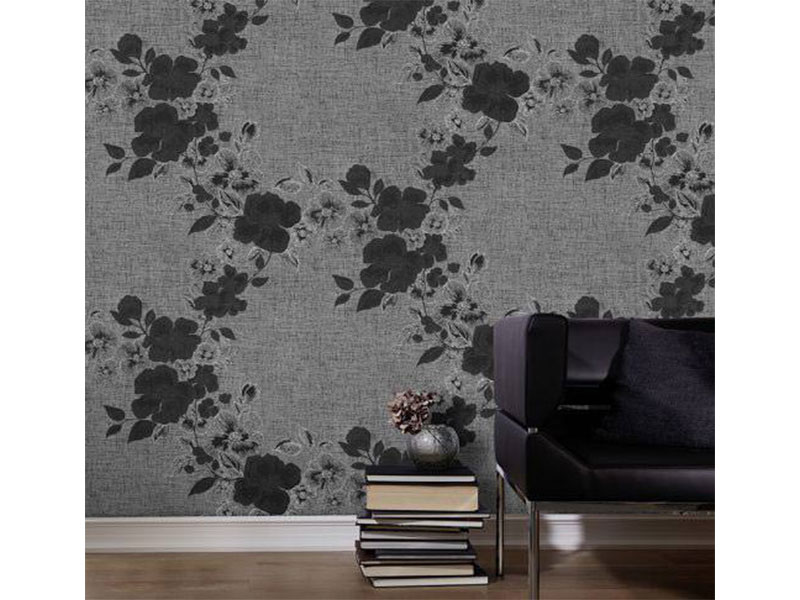 6 ways to incorporate the black and white wallpaper trend
04 Mar 2020
There's a reason black and white colour schemes remain a stronghold trend in the interiors world. They're timeless, classic and offer countless possibilities to make stylish statements when combined with a wide range of furnishings and accessories.
Achromatic wallpapers are a trend on the rise again, too. If you're flirting with the idea of black and white wallpaper in your home, here are some quick style tips to guide you in the right direction.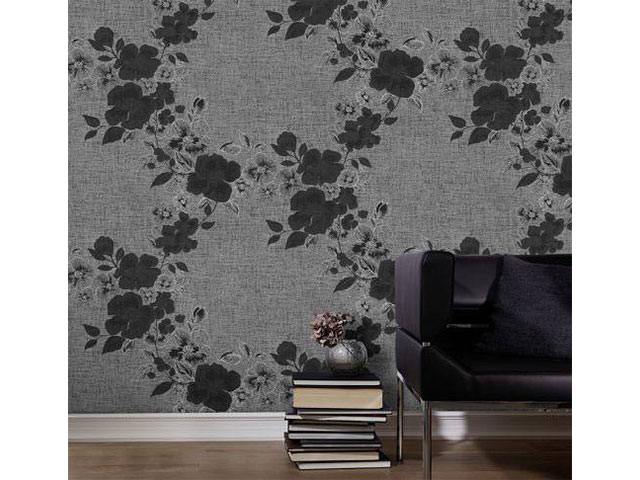 Resene Wallpaper Collection 41002-30 is a romantic pattern that would sit pretty in a living room with flooringstained in Resene Colorwood Natural timber stain and trims in crisp Resene Alabaster. Bring in some fun contrast with a sofa in Resene Violent Violet, with cushions and throws in Resene Pukeko. Stack some classic books on a shelf in Resene Half Alabaster and top with a vase in a chic grey like Resene Neutral Bay.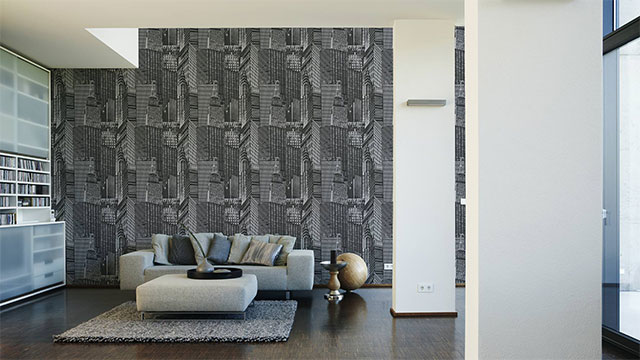 Go modern with a nod to city life with Resene Wallpaper Collection 252845. This striking design would make a statement as a feature wall with flooring in Resene Colorwood Deep Oak with surrounding walls in Resene Merino. Keep your furnishings minimal so as to not disrupt the harmony of the room. A simple sofa in Resene Half Jumbo with cushions in varying hues of grey like Resene Condor and Resene Trojan would maintain a nice balance. A side table in a natural tone like Resene Okey Dokey would add a hint of warmth to the space.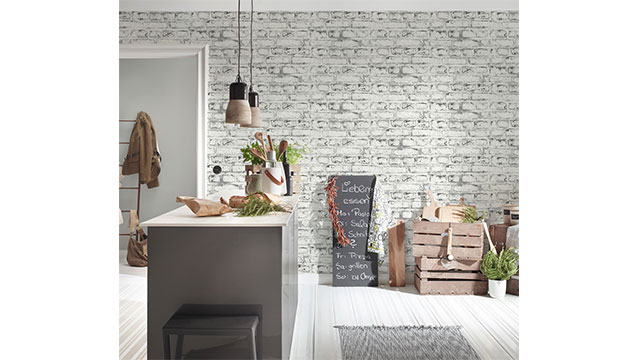 A modern kitchen is an ideal home for Resene Wallpaper Collection 362802. The cool brick design would make the heart of your home look like a trendy café space, especially when paired with refreshingly light flooring in Resene Quarter Parchment and an island painted in Resene Half Masala. To complete the look, bring in wooden crates in Resene Dusty Road to house all your go-to kitchen accessories, some lush plants for a hint of greenery, pendant lamps in Resene Rebel and a menu board painted in Resene FX Chalkboard Paint or Resene SpaceCote Low Sheen tinted to Resene Tuna.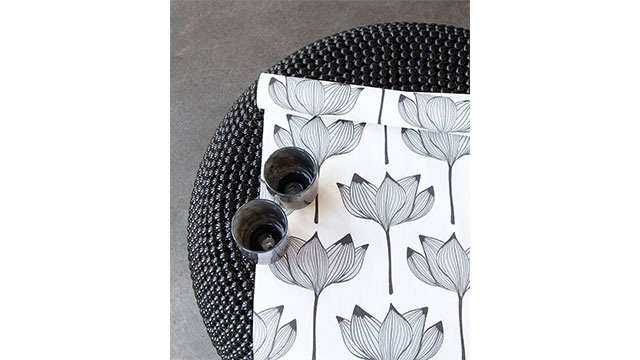 If you prefer to keep your walls painted, you can still play with the monochromatic look by using wallpaper on placemats in your dining room. Resene Wallpaper Collection 530902 is a an exquisitely simple yet effective pattern, that would look fabulous against a grey, industrial dining room table in Resene Shuttle Grey. Dress up your place settings with dark blue-green hues like glasses in Resene Casal and candle plates in Resene Blue Bayoux. For a clean setting, go with dinnerware in Resene Half Sea Fog, and linen napkins in Resene Double Cod Grey.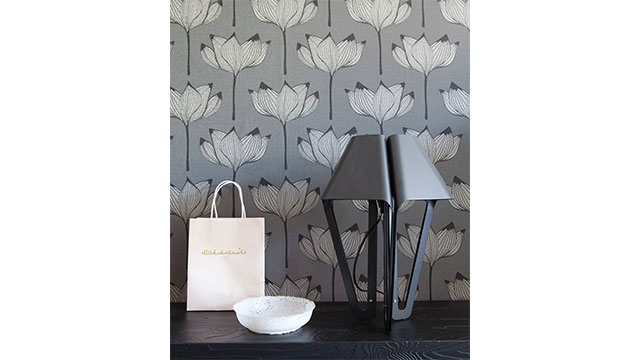 The cool grey tone in Resene Wallpaper Collection 530926 offers a charming appeal, while the black and white floral patterns make it fitting for a master bedroom. Go with dark wooden furnishings like a headboard and side tables in Resene Colorwood Pitch Black, and surrounding walls and ceilings in Resene Black White for a light appeal. Stay true to the monochromatic theme with a lampshade in Resene Half Shark and some decorative bowls and candles in Resene Mystic and Resene Quarter Grey Chateau.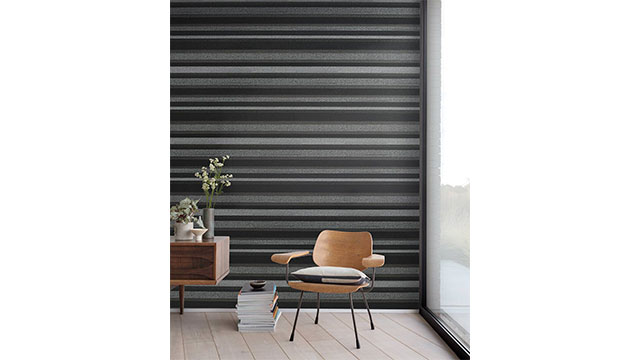 Resene Wallpaper Collection KOS401 is a striped design that's dark and sophisticated. Perfect for a bedroom, living room or study, it pairs well with adjacent walls in Resene Blackjack and flooring in Resene Colorwood Rock Salt. Opt for a wooden chair in warm and neutral Resene Manhattan, a console table in Resene Eighth Black White to provide contrast and vases in deep and dark Resene Black Russian.