►
◄
latest
habitat tv
blog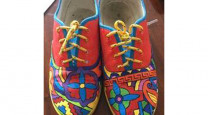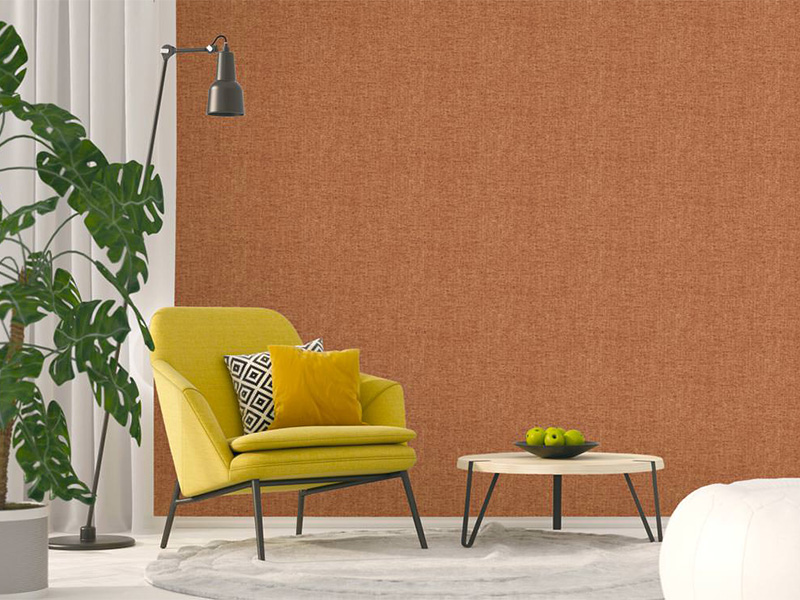 7 textured wallpaper designs you'll want to get your hands on
19 Feb 2020
Have you ever stood back to look at your space and felt like it was missing something, but you couldn't put your finger on it? If your room is lacking interest and energy, perhaps it's time to consider textured wallpaper.
These flexible designs from the Resene Wallpaper Collection add depth and drama, blending beautifully with everything from tonal schemes to on trend colour palettes to traditional details.
If you're wanting to dip your toes into the textured wallpaper pool, but unsure on where to start, let these seven designs guide you to the right fit for your home.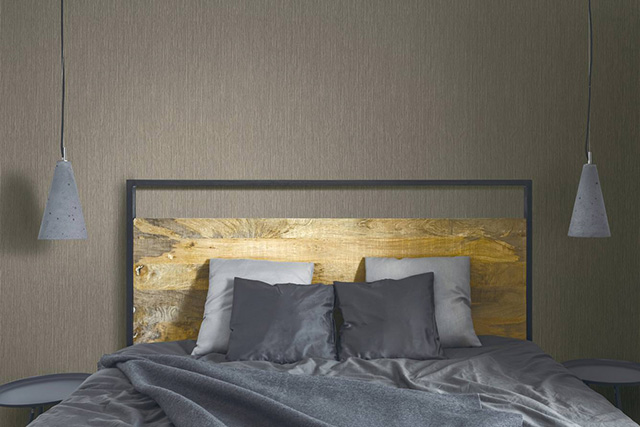 Resene Wallpaper Collection 69108 is a neutral subtle vertical striped design that draws the eye up and down the wall. It would suit a pared-down industrial style master bedroom with an eye-catching timber headboard stained in Resene Colorwood Rock Salt, trimmed in Resene Nero and overlooking bedding in Resene Steel Grey and cushions in Resene Seashell. Trims, ceiling and hanging lamps in Resene Mountain Mist would be welcome white additions. Try adding a comforting, plush rug in Resene Nero – the perfect moody accompaniment to the beige-toned wallpaper.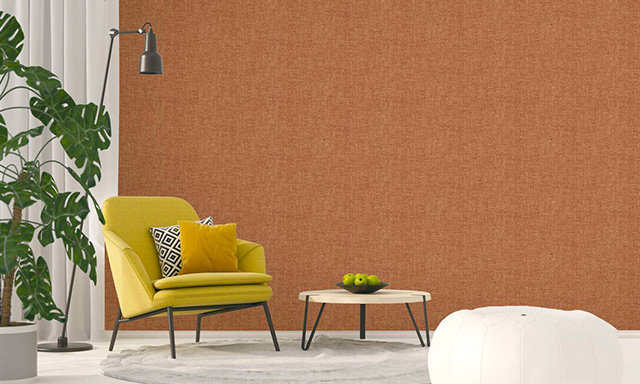 A feature wall in Resene Wallpaper Collection 69225 can bring an abundance of warmth and personality to your living room without feeling overpowering. Try it with a floor in Resene Quarter Ash and curtains in a neutral hue to offset the terracotta hue of the wallpaper design. Contrast with pops of citrus such as a cosy chair in Resene Ipanema, a cushion in Resene Fuel Yellow and small table top accessories in Resene Citron. A few tall plants wouldn't go amiss, adding further life and cheeriness to the look.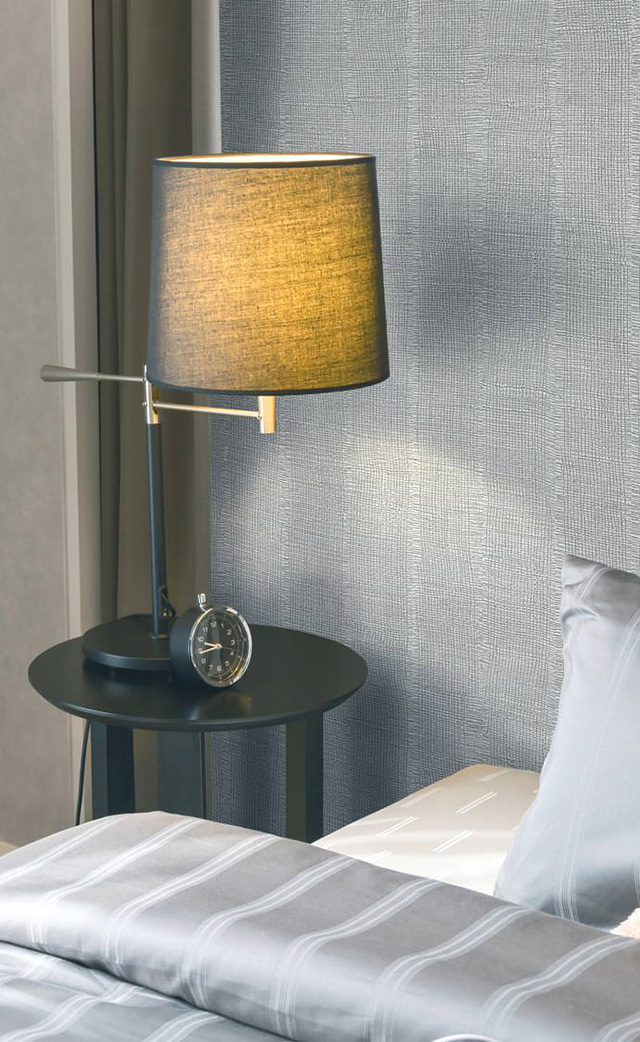 Resene Wallpaper Collection 69517 features a luxurious texture and charming, contemporary pattern and looks great with surrounding walls and floors in Resene Eighth Bison Hide. Bring in bedding and cushions in Resene Neutral Bay and Resene Designer White, gauzy linen curtains in Resene Half Masala and a bedside table in Resene Foundry for contrast.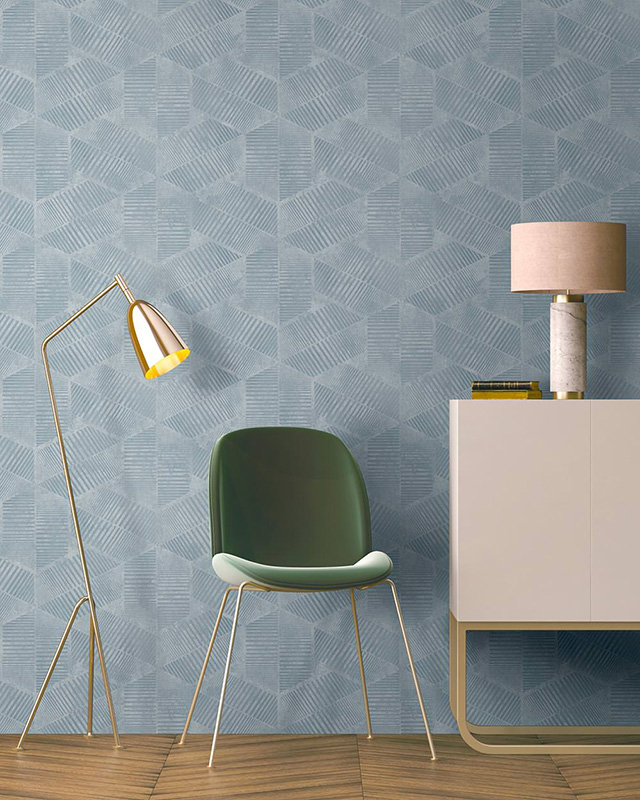 Your master bedroom would look ultra-luxurious with Resene Wallpaper Collection 69704. Try it with floors in Resene Colorwood Natural balanced with a soft rosy hue like Resene Spring Wood on a dresser or console table. Add a velvet chair in Resene Rivergum and sparkling elements of Resene Solid Gold metallic on a tall lamp and other small ornaments. A deeper dusty pink like Resene Dust Storm on accessories like lamps, vases and bowls adds a point of interest.
Elegant Resene Wallpaper Collection IUM403 makes a style statement in on trend sage green. Suitable in a grand living space as a feature wall and layered with earthy furnishings, try it with adjacent walls in Resene Finch, a side table stained in Resene Colorwood Iroko and timber flooring stained in Resene Colorwood Uluru to add a sophisticated touch. Paint a few vases of varying shapes and sizes in Resene Blackjack and Resene Sandal to seal the look.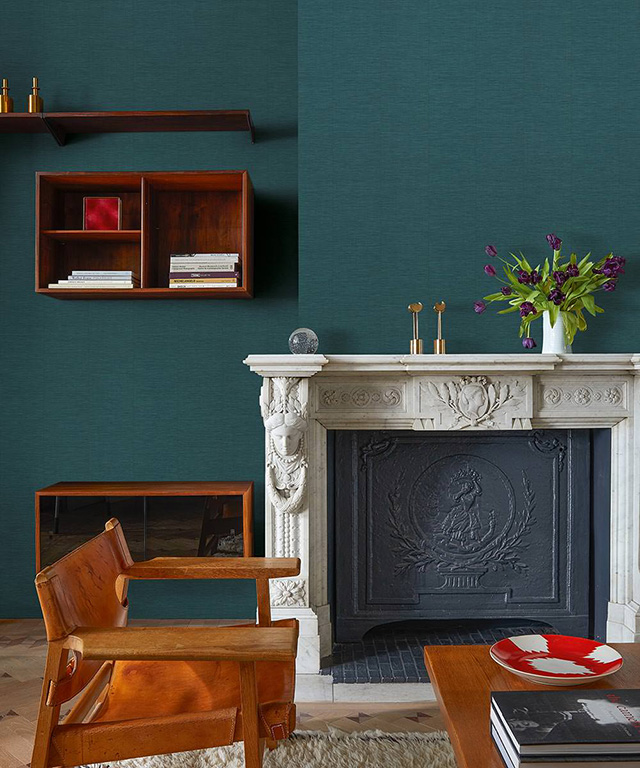 Go for a rich eclectic look with Resene Wallpaper Collection MO1105 on all four walls in your living space. Timber shelving stained in Resene Colorwood Cedar creates a call back to classic modern design, while an ornate plaster fireplace mantel in Resene Double Rice Cake brings in some older European flair. Go with a firebox cover in soothing Resene Rhino, then add in pops of cognac brown and ruby red like Resene Pendragon and Resene Poppy through chairs, cushions and decorative bowls.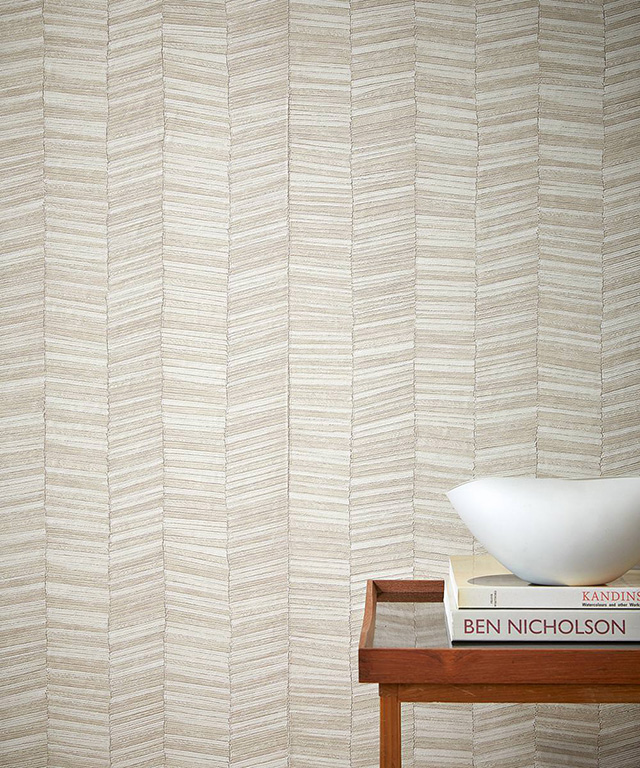 The playful herringbone pattern of Resene Wallpaper Collection MO1503 pairs well with mid-century modern furnishings. For a minimalist look, go with surrounding walls in Resene Parchment and an antique Danish coffee table stained in Resene Colorwood Heartwood. A large statement accessory such as a sculpture in Resene Half Alabaster plus a few smaller pieces in Resene Quarter Parchment will bring out the lighter tones in the wallpaper. Bringing in a hint of Resene Salsa through a duo of small objects will create further interest while still allowing the incredible texture of the feature wall to stand out.