►
◄
latest
habitat tv
blog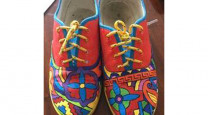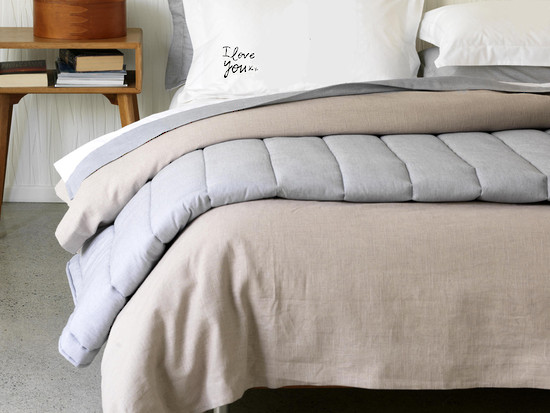 8 considerations for an authentic, invested bedroom style
06 May 2020
Your bedroom is your retreat, now more than ever. At the end of the day, it's the place where you rest your head and can simply 'be' – and it's where you start each new day afresh.
Yet, so often our bedrooms become an extension of other living spaces and less about rest. Instead, pay special attention to this personal room to make it a space where you can relax and feel calm amidst the everyday chaos.
Below, the team at Gorgi share their top tips for how you can make your bedroom into the oasis it should be.
1. Enjoy the process
Taking to Pinterest is a way of seeking clarification for a chosen direction. Be aware that scanning through interiors pictures may be addictive and time consuming, but pinning those rooms you identify with to your own board will soon help a style to emerge.
Do you have a favourite piece of artwork in the room, or a sentimental item such as a dress or ceramic piece? Use that item to take cues to work in to the style and colour palette.
Of course, your choice of bed linen has a visual impact on the room. Proportionately, it takes up a huge area of space, along with your wall colour and furniture choices, which means your bed tends to be a focal point. Moody and grey, crisp and white, soft and muted – colour tends to be the number one factor in selecting bed linen, and it's worth taking time to make your choice.

2. Consider a base cloth you'll love and add accent fabrics
Consider your duvet cover as the backdrop to your bedding and opt for a quality, base cloth that will last the distance and help with effortless styling. A thoughtful colour, perhaps with a point of difference in textural quality, such as that achieved with linen or a linen blend.
From here, you can add accent colours and patterns and prints with top of the bed – pillowcases, cushions, quilts and throws – and décor items that can be changed out easily from time to time, allowing for creative flexibility.
3. Buy the best you can afford, and ultimately buy less
Quality materials will last. Robust cotton drills, for example, are ideal for kids and are far heavier than most duvet covers available as mass marketed products. There's something to be said for feeling and seeing the difference in quality, and not heading out each year for another new duvet, when so much in our lives feels disposable.
4. Go natural and opt for fabrics that breathe
Linen is considered the ultimate in bed linen – and if you identify with the relaxed look and natural creasing, it feels especially amazing. Or try a linen cotton blend for increased textural quality that's cleverly also an easy care option. Linen sheets are luxurious too, however sheets in a premium, soft, 100% cotton percale also feel amazing.

5. Don't concern yourself with thread count
Thread count is simply the number of threads per square inch of fabric. In a quality product, the incremental comfort value of thread counts over 300 is very little. A 300 thread count sheet can feel far superior to a 1000 thread count sheet, depending on fibre quality, yarn size, and finishing.
6. Not so co-ordinated works wonders
Your pillowcases need not be the same as your duvet cover, and having a second pair in a second tone can add subtle interest. Try adding a single cushion that's quite contrasting, perhaps a hot fuchsia like Resene Scrumptious, or a deep ochre/mustard like Resene Mai Tai against a metal grey duvet cover in Resene Raven for understated interest.
7. Added texture is always the point of difference
Natural fibre rugs, loose linen bedding, combined with soft velvet cushions or a chunky knit throw - rooms with textural layers do not demand a vast amount of colour for impact, and texture can be the defining element between a mediocre room and a room that has visual interest, and inspires rest and respite.
8. Don't concentrate on the latest trends or over-style your space
If you're making an investment in your bedroom, you'll want pieces you aren't going to tire of any time soon – and the best way to achieve a room that resonates with you for longer is to make sure you don't fall for the trap of the latest on-trend, complete look. Purchasing items carefully over time can help, and being conscious of the statement prints, patterns, and design items that are 'must haves' now. Your bedroom will be more authentic in style, which is actually the top current trend we've noted.
Special thanks to Gorgi