►
◄
latest
habitat tv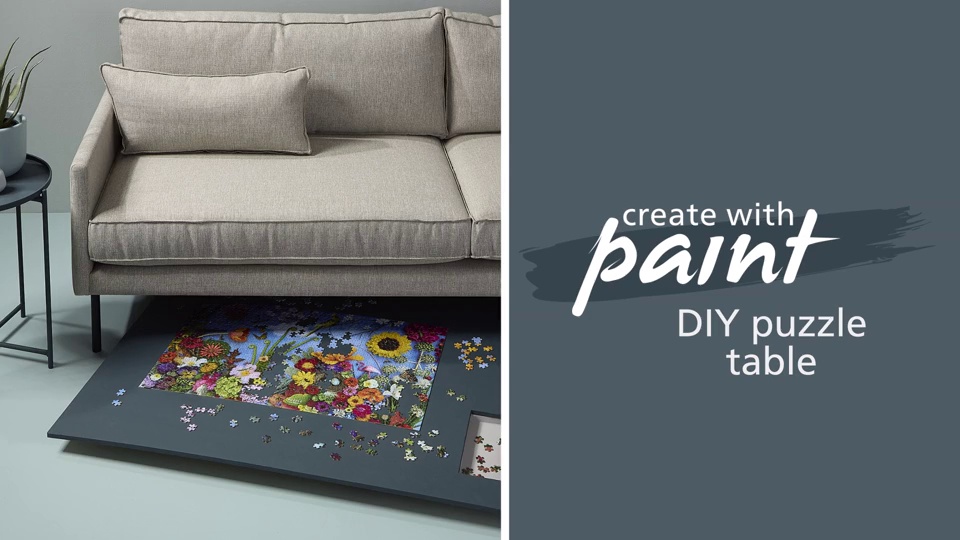 blog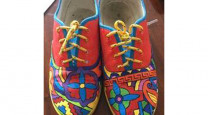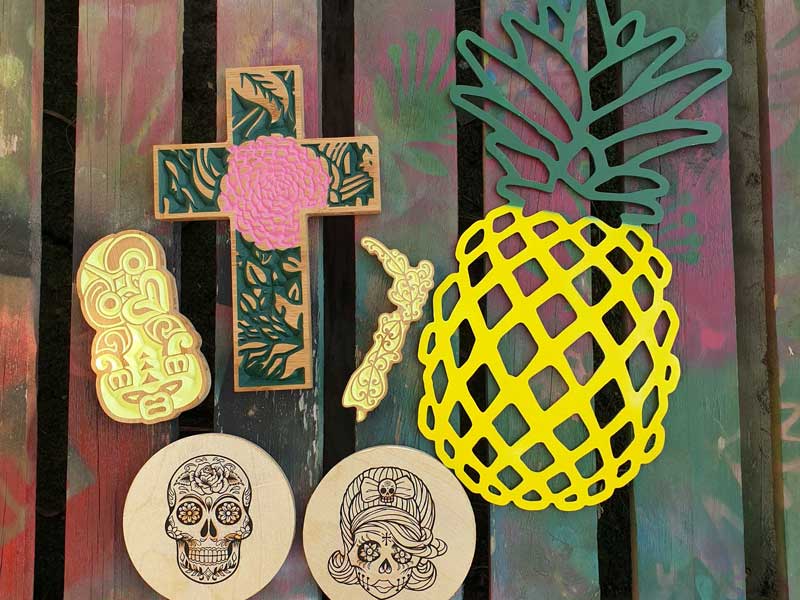 Kristeena McNeil uses a CNC router and a splash of Resene paint to make her colourful creations
02 Dec 2020
Kristeena McNeil has always had a creative streak, but it wasn't until husband Sam took over the CNC router at his signwriting workplace that her colourful aspirations found inspiration. "I've always loved art and dabbled in making jewellery", she says. "When I saw everything a router could create, it seemed like a great opportunity to start a small business to generate extra income, while allowing me to be a stay at home mum."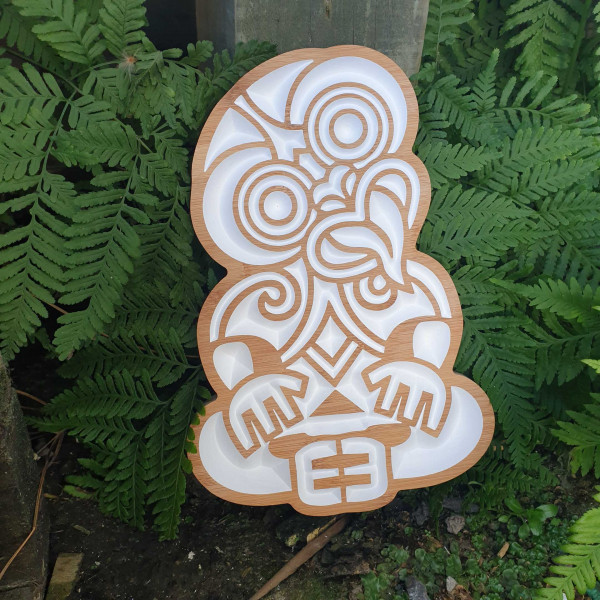 Kristina's tiki design is painted with Resene White.
A CNC router is a machine that cuts wood to computer-generated plans; Kristeena designs her artworks on her desktop before setting up a 'toolpath' for the router to read.
"It depends on detail and size as to how long it takes for the router to cut it out; some take a few hours, and others take a few days. Once complete, I paint with a Resene colour, sand, then finish with varnish".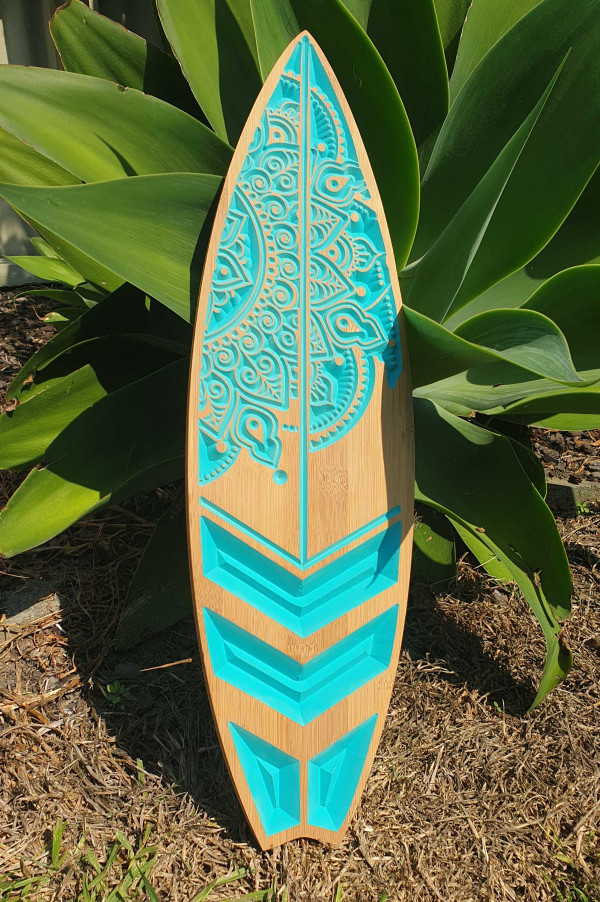 A mandala-inspired surfboard in Resene Freelance by Kristeena McNeil.
Kristeena, who hails from beautiful Whakatane, says Kiwiana is one of her biggest creative influences. She also draws upon mandalas and pop culture to create a range of wall hangings, art pieces and practical gift ideas. All are customisable with Resene paints, her go-to choice for bright and bold colours.
"Using Resene colours makes it easy for the customers to go to their local Resene ColorShop or the Resene website to choose their choice of colour. My favourite colour is probably Resene Freelance; it's so fresh and clean. Funnily enough, it also seems to be one of the most popular choices for my customers."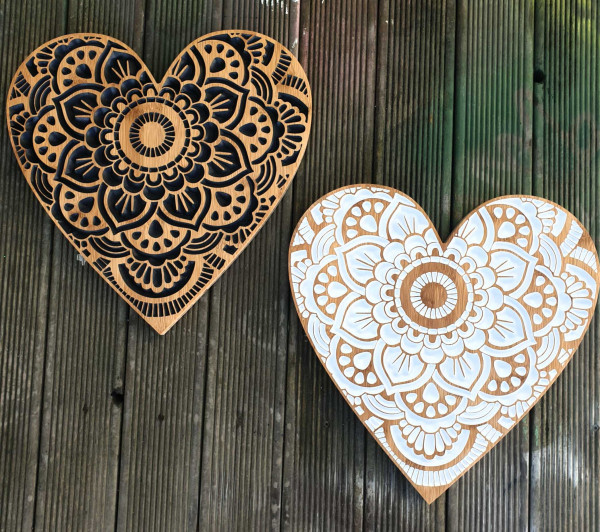 Resene White and Resene Nero.
Kristeena established The Router Room four years ago, and now mainly sells through Facebook and Instagram. However, she still pops into the occasional local market and has stockists throughout the North Island.
She's also expanded her repertoire by adding a laser and vinyl cutter and takes custom orders for clients. As well as running the business and raising their two children, Kristeena and Sam are renovating their home. "I'm looking forward to adding my art and splashes of colour!"