►
◄
latest
habitat tv
blog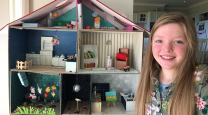 A dark Lockwood gets a bright refresh in Resene Half Black White
26 Aug 2020
"It was very well, woody," says Mallory of her Lockwood home. "Don't get me wrong, I love wood, but the amount of it seemed to somehow absorb all the light that made the place seem rather dark and gloomy. It was also very 70s, complete with orange flower kitchen countertops, green lino floors and a mustard bath."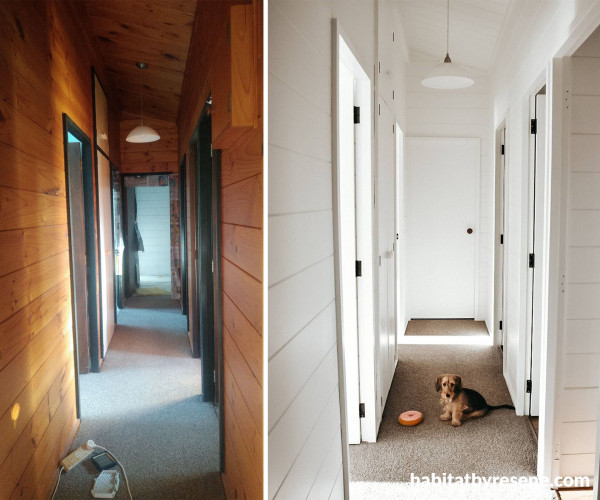 Looking to nudge it into a slightly more modern direction without losing its cosy, homely feel, Mallory and her partner have slowly been transforming the wood-laden walls with fresh coats of Resene Half Black White – a chalky and soft calcite grey white.
"We love the textured walls when they're painted," says Mallory, who was surprised at how much the feeling of the home shifted with the introduction of white walls.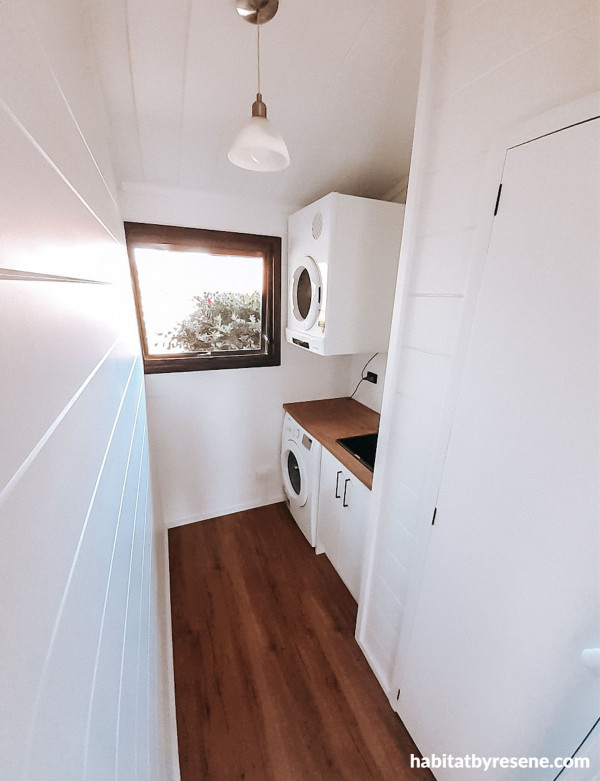 And while painting the walls seems like a simple and quick update, Mallory says, "sanding was one of the harder parts of the reno. It's not at all difficult, but just boring and tiresome, and at times felt like it would never end." But of course, their efforts were worth it to get a gorgeous finish.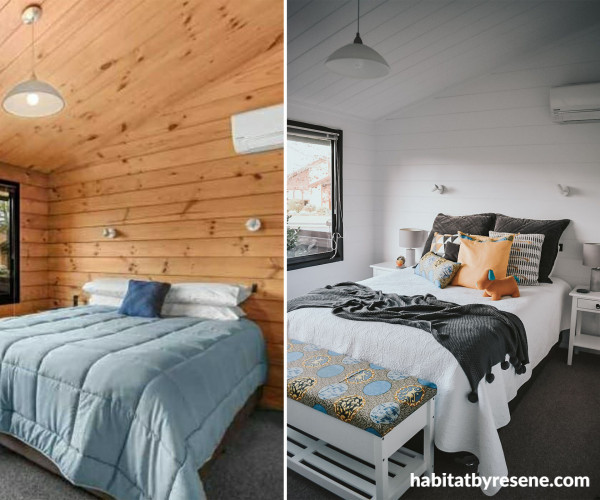 She's also tailored her interior style to suit her new-look Lockwood by taking a modern-meets-industrial approach. "We love having multiple textures in a room. Our lounge has wood, leather, metals and concrete."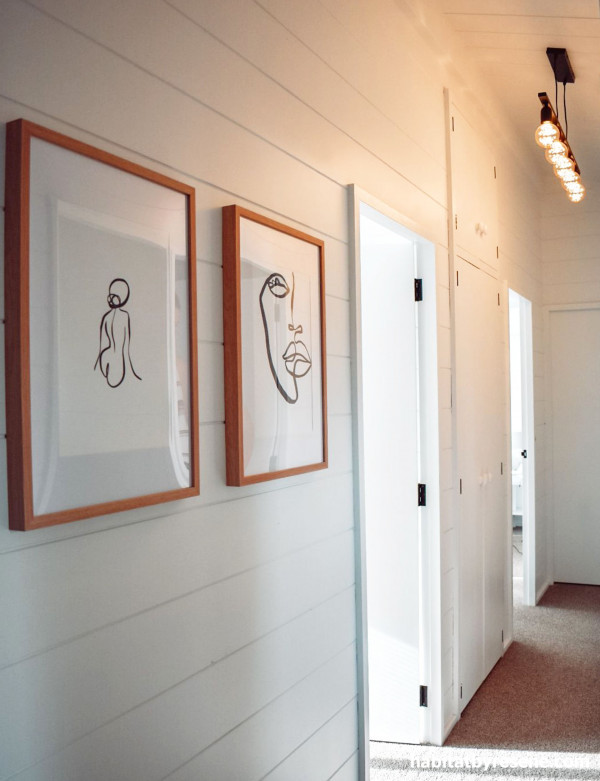 Mallory's top Lockwood renovating tips:
When it comes to painting, it's all in the prep. Make sure you do your research on what products to use. We recommend using a gap sealer in between each plank of wood.
Lockwood has an assigned builder for each area of New Zealand, who will be able to help you with any changes you want to make.
It can seem overwhelming at times, but it will be worth it in the end!
Top tip: When you're painting over textured walls, it can pay to opt for a flatter finish which will help to hide any surface imperfections. Try Resene SpaceCote Flat, or for a low sheen finish, Resene SpaceCote Low Sheen. If you like the look of timber but are keen on a whiter look, use Resene Colorwood Whitewash. This will add a wash of white to your timber while still allowing the wood grain to show through.
Images: Mallory Hoffman
Published: 26 Aug 2020