►
◄
latest
habitat tv
blog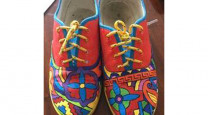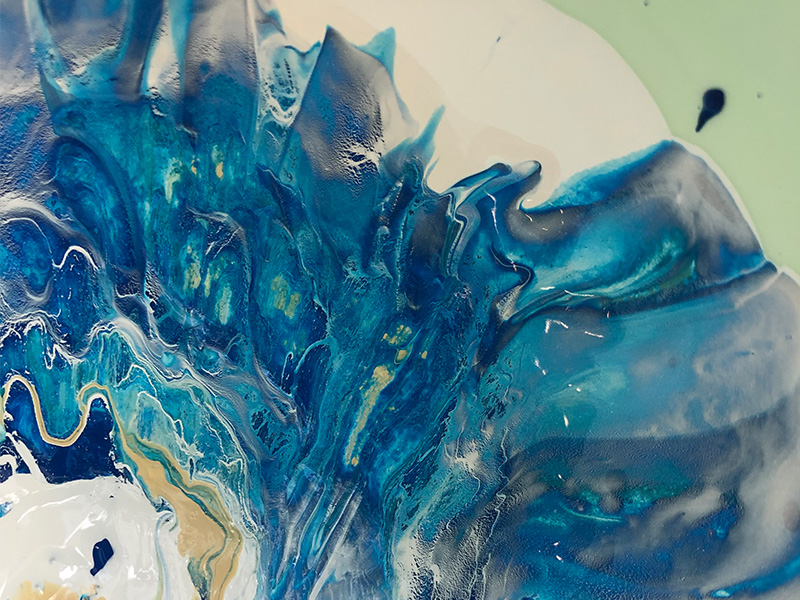 Alex gets artsy with Resene 'potluck' paint
27 Aug 2019
A large amount of paint is produced and sold each year, but a lot is also left sitting in paint containers. To combat this, Resene regularly recycles paints to community groups for their activities through the Resene PaintWise programme. Resene also donates paints used for colour testing in its Colour Lab. Communities can access what's known as 'potluck paint' in a variety of sheen levels and colours.
It's an initiative that has helped Alex, a visual art student currently studying at AUT, be able to work with quality paint while also being able to afford the additional materials such as brushes and canvas that the creation of fine art demands. As a result, Alex has been able to produce abstract art that is exploding with colour.
"I have always had a passion for paint," Alex says, "but being a student, money is always an issue. I started doing some research into recycling old paints or mis-tinted colours as a way of expanding my colour palette while also being economically and environmentally friendly. Resene's program of recycling paint is amazing for this and has helped me discover my love for textures and colours of house paint in particular."
Inspired by the idea of imperfection, Alex experiments with both colour and texture to create visually striking pieces with depth and meaning. The thick and smooth balance of Resene paint makes it the perfect candidate and co-pilot for such explorative art.
"I make work that questions the idea of the surface itself and the effect on the viewer. My art, mainly painterly and sculptural, plays with a balance of being both beautiful and frustrating. Calm and chaotic."
One of Alex's favourite Resene shades is Resene Dolphin. It's a purple-grey that Alex uses in her sculpture work due to the warmth and calm that it exudes. She also enjoys using teal blue hue Resene Glacier alongside it for a sharp splash of contrast.
As her final year of university approaches, Alex plans to continue to explore with using Resene paint in the hopes to establish her artistic voice.
"I love having an exciting range of colours at my fingertips to play with and allow my creativity and passion to take over. In the future, I am excited to plan to combine my painting and sculpture practices, whilst exploring with texture and colour," Alex explains.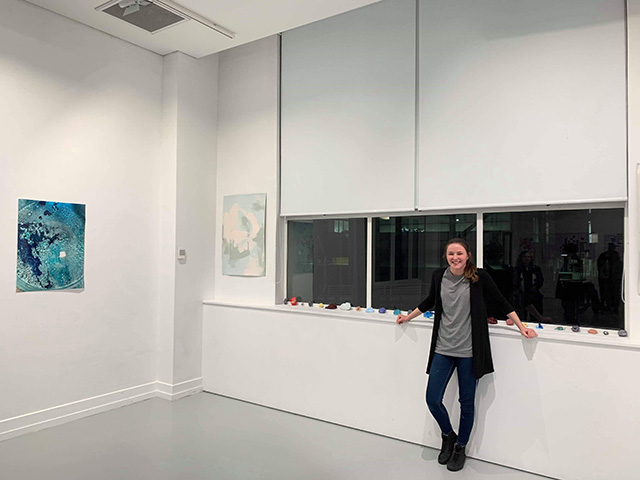 AUT student Alex Johnston uses donated Resene paint to flex her artistic muscles and create visually striking and expressive pieces. Here she is pictured at her recent exhibition showing off a few of her works.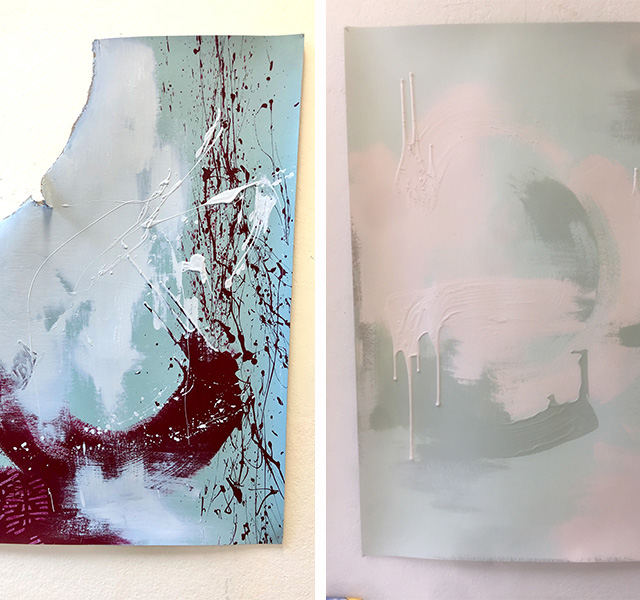 Alex loves the thick and smooth texture of Resene paints which help her to create art that is full of expression.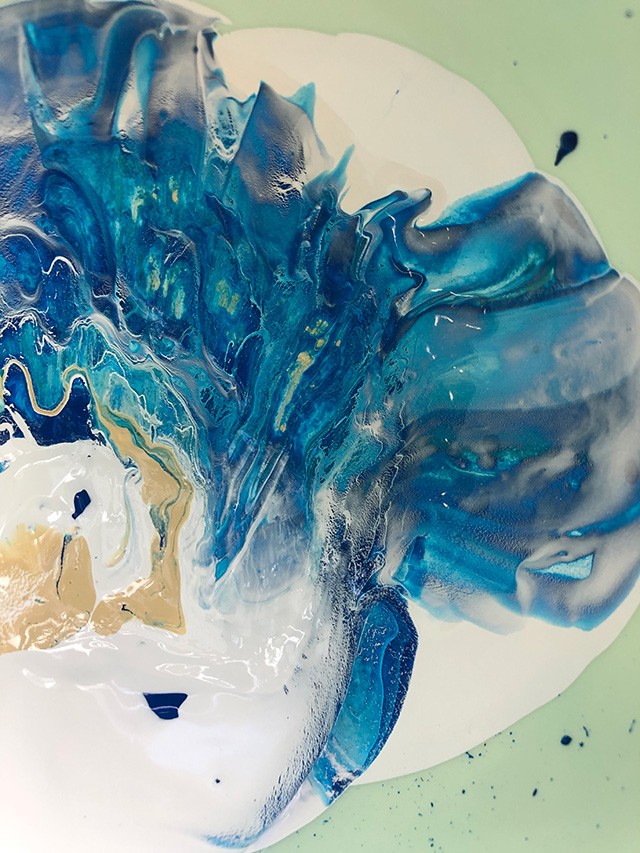 Alex says her favourite shades are Resene Dolphin and Resene Glacier, bold shades which feature heavily in her work.
To find out more on how you or your community group can apply for recycled paint, visit the Resene website.