►
◄
latest
habitat tv
blog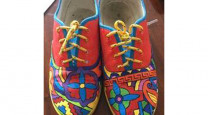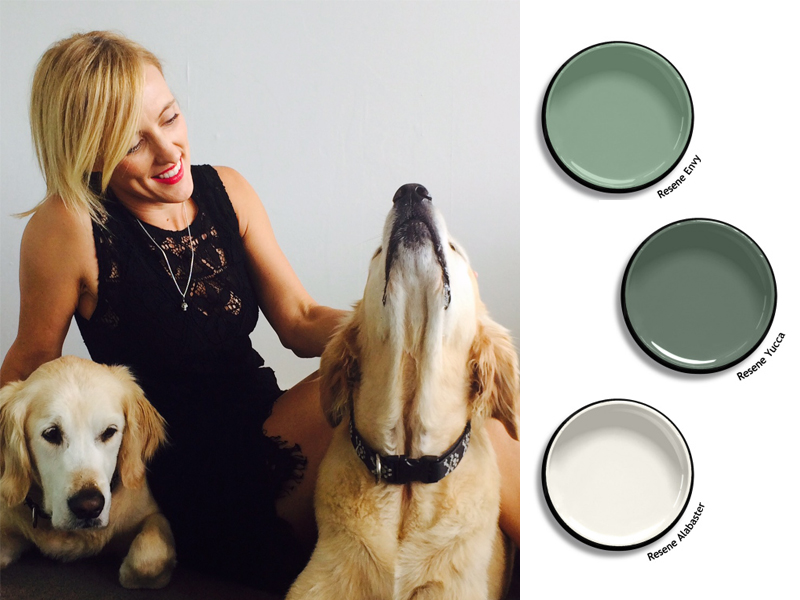 Alison's passion for green
30 Mar 2017
Interior designer Alison Ward has a passion for the colour green, and for small spaces. She likes nothing better than to find a previously disused space – an old caravan or a basement – and give it new life.
Not only does she work her magic on interiors, but visitors to the popular Auckland attraction Butterfly Creek will have seen her artistic flair at work, painting props, scenery and sets with Resene paints… like the fierce red dragon pictured below.
Alison, who runs Corner Room Design and is pictured with puppies Charlie and Oliver, tells us more:
Tell us about your current projects.
While I'm always working at creative commercial projects like the new Kiwi house at Butterfly Creek, my focus is set firmly on small space design and converting unused space. Having lived for an extended time overseas, I was enthralled by the way people adapted to crowded cities by creating living options from any space available with clever and super functional design. I love dreaming up solutions for anyone needing extra space for their family or looking for ways to create extra income, like converting a basement as a spare room to rent through Airbnb. I'm working on a YouTube series on exactly this challenge.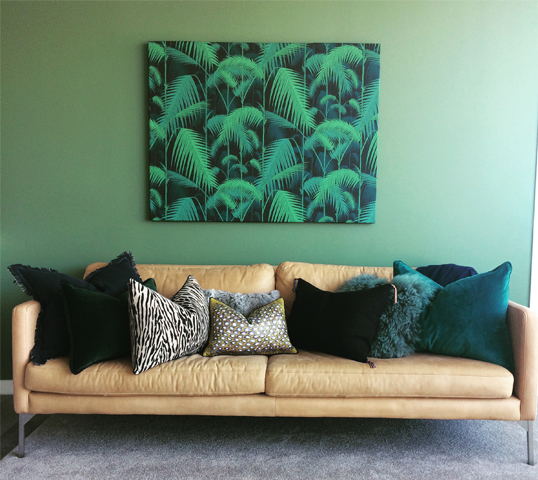 Is there an interior style you particularly like?
I've always had a mini obsession with the Palm Springs mid-century design style. The laid-back glamour, clean lines and minimalist style. A place where you can freely mix vintage and modern while you sip cocktails by the pool!
I'm excited to see a shift in design for 2017 where people are starting to look at the bigger picture and consider how a space feels instead of working around the latest gimmicks like black tapware and shiny rose golds. I love design that has that longevity.
Green is the Pantone colour for 2017, which happens to be my all time favourite. I'm loving Resene Envy, Resene Alabaster and Resene Yucca. I used Resene Laurel in this apartment (above).
On my wish list is recovering a couch in Seneca's Romo Asuri Linen blend fabric in Mulberry, Freesia and Rose Quartz. Other favourites are a Fontealta copper outdoors shower from Plumbline for winter dog-washing after the beach and the new Country floor tiles from Tile Space.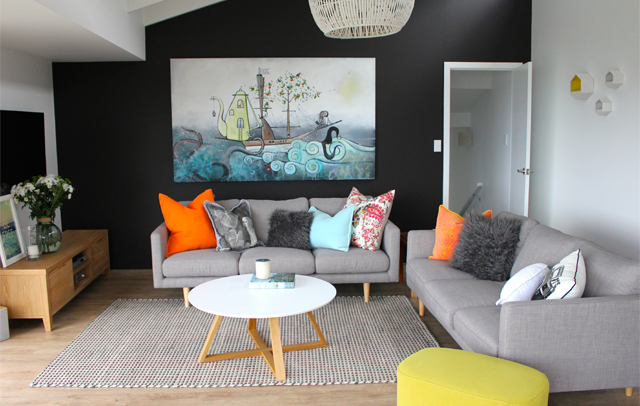 Alison used Resene Bokara Grey for this feature wall, and created the artwork.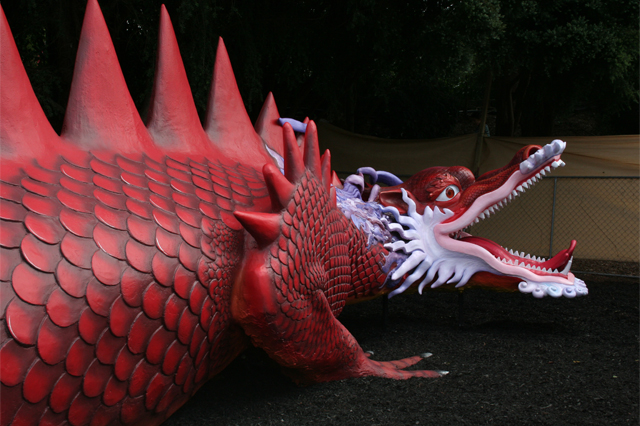 One of the fanciful creatures painted by Alison.