►
◄
latest
habitat tv
blog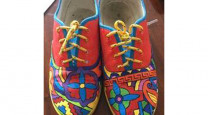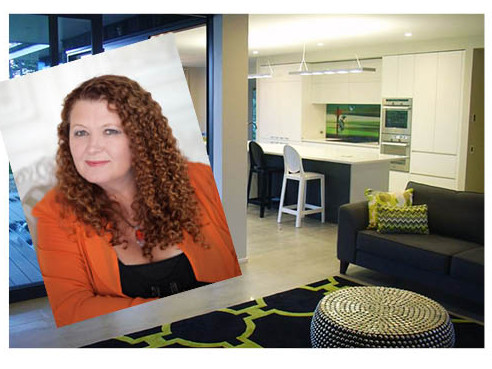 Amanda Neill goes behind the TV scenes
12 Nov 2014
With reality TV series on renovating houses all the rage, interior designer Amanda Neill of Designworx describes what it was like to be involved in the Living Channel series How Did You Do That? The show followed the renovation of a 1980s family home.
A TV show doesn't just happen. Weeks and months of preparation are required to pull together every colour, finish, design and product that is required, and then add in the build, manufacture and install time. If you mix that up with TV deadlines, you have a high pressure, fast-moving doco-style show, where many minutes of footage end up on the cutting room floor to bring the viewer the best of the best.
I am often asked by clients how I find a starting point with my designs. For me, it's very simple: it is all about how you want the space to feel. Every decision on colour, product and design, comes in behind to support this.
Kerrie and John, the owners of the property wanted to revitalise their family home. With busy lives and a bunch of still-at-home teenagers and young adults, they needed to have a home that was family orientated and had a sense of comfortable warmth, with spaces the family could easily connect and communicate in. It had to be functional, not too precious, and allow each individual to have their own space to retreat to. And that included the parents!! A whole new wing was added to create this space.
The environment that surrounds this property is truly stunning, with cliff top views of the sea, and surrounded by trees and nature. The natural palette I bought into this project came directly from here. Blues that are serene and calming, and greens that reflect the vibrancy of life.
More than 200 colours, fabrics, finishes and products were pulled together to create a seamless direction. Sometimes, if we had to change a product or colour, perhaps if it was not going to be available in time, it was like a domino effect, and lots of things had to shift with it.
Designing for our usual clients is quite different to working with the deadlines that were required for the show. Each week a completely finished area was finished and dressed to completion, then filmed for the reveal.
The focus on one area required sub-contractors and tradespeople to swarm like bees over a small area, from carpet laying, to painting, to tiling, to window installations. I take my hat off to the team on site who worked to the deadlines and always got the job done.
On filming day, it was a mad scramble to finish off the last minute details, thoroughly clean the room, and then move all the furniture in so the final dressing and finishing touches could be completed. Working with presenters Cocksy and Amy, who are such professionals, taught me a lot. They always had a handle on the script, even if we did 20 takes on one aspect.
Trying to remember what to say with a camera in your face is not the easiest of things to do; the film crew could probably pull together a whole show of bloopers. They made it as easy as possible to be natural and comfortable with the camera.
We featured the TV show house recently. See here for images of the home makeover.
For more about Amanda's work, go to www.designworxnz.co.nz