►
◄
latest
habitat tv
blog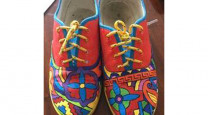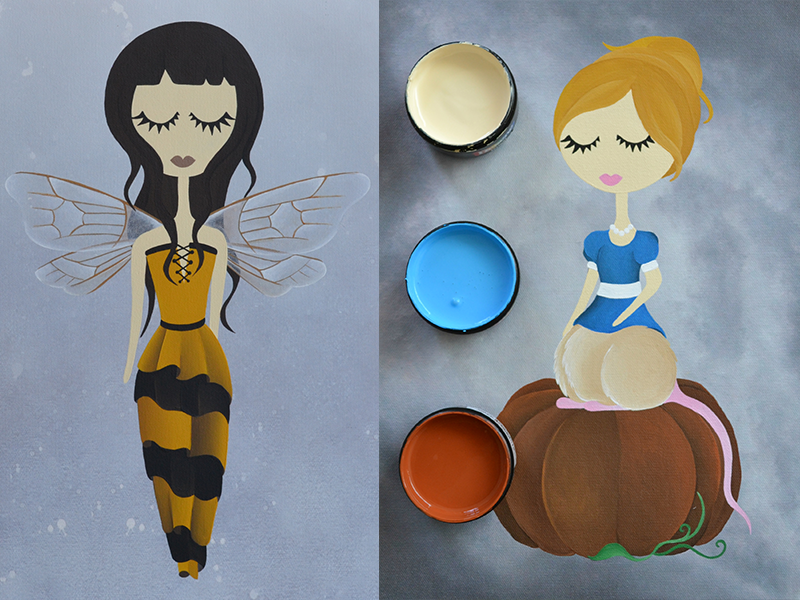 Amy's whimsical world of art
02 May 2017
Using Resene paint and her daydreams, Amy Mackiewicz has created a world of whimsical, fairy tale pieces. The self-taught artist tells us more about what inspires her art.
Tell us a bit about yourself and your work?
I spend a lot of my free time painting. If I'm not painting, I'm pondering what to paint next. Daydreaming is an important part of my process and is where a lot of my ideas form.
I live in a small townhouse in Blenheim with my two feline companions and wonderful husband who is also very creative! He is extremely supportive of me and is constantly motivating and encouraging me with my artworks, which I am so thankful for.
Somehow, between us, we manage to keep one foot in reality... usually.
How has the style of your pieces evolved?
A lot of the elements in my work have remained the same over the years. Each girl has always had her own story along with an innocence and whimsy about her (which I like to think all ages can relate to) and this is something I hope will stay with them forever.
But just recently I feel I am evolving in that I have become more deliberate in portraying the story behind each of my girls through more detail and stronger themes but without straying too far from my own original style.
What has influenced your work?
As with many artists, fairy tales play a huge influence in my artworks.
I adore the imagination and nonsense found within them and always refer back to them if I'm feeling low on creativity and they never fail to inspire.
Although I love to play with whimsical elements in my artworks my starting point is often influenced by things found in the everyday.
I think people tend to go too fast, always on the move and trying to get from here to there faster than they did the last time – but when you're going so fast you miss a lot of the beautiful things around you.
Each day I walk the same route and each day I see something new, something I didn't notice before. It's amazing the things you see and the inspirations you can find if you just take a second look.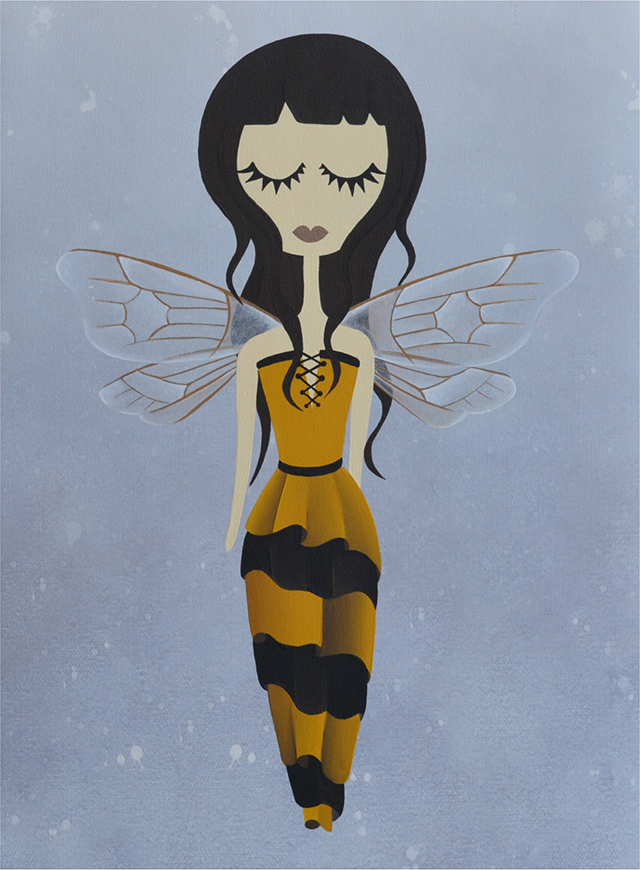 Queen Bee, one of Amy's favourite pieces.
How do you incorporate Resene products and paint into your work?
Over the last few years Resene paints have gradually become the dominant medium in my artworks. The colour options are endless, they are great and easy to work with and they are affordable.
And a favourite colour?
There are just so many colours to discover in the Resene range and my favourite colour changes on a weekly basis! I tend to favour the rich, deep shades and this week I'm particularly drawn to Resene Arthouse.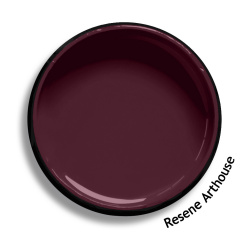 For more of Amy's work, see www.artofamy.co.nz and www.instagram.com/artofamym.