►
◄
latest
habitat tv
blog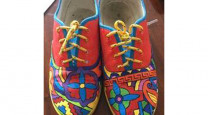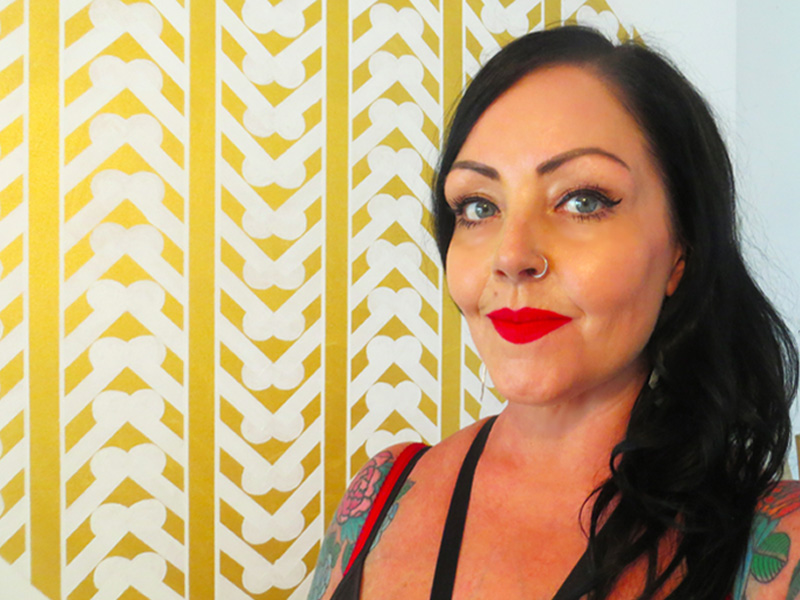 Anna unveils her Athena
26 Feb 2018
People have mistaken Anna Leyland's art as being created digitally, such is the precision of her work. In reality, her screenprints are reproduced from large, original, hand-painted canvases, the work itself heavily influenced by pattern making and symbolism.
One of Anna's latest works includes a 1.65m high owl, as part of the Haier Big Hoot public art trail.
The art trail begins this Saturday around Auckland, where more than 100 owls will roost until 6 May.
Anna painted the owl especially for the event, calling her Athena of Aotearoa, decorated in Resene blacks, white and metallics.
She tells us more about her owl and her life as an artist.
What is your background as an artist?
Since I was young, I've always been drawing, painting and creating. Through university, I continued painting, primarily oil portraits, as well as working as a freelance graphic designer. I have been exhibiting my works for the last 20 years.
After the birth of my son in 2006, I then went back to study and became a secondary school design and art teacher. In 2011, I made the decision to follow my heart, my passion and my dream of being a full-time artist. And with this came a completely new style and body of work, which I have been successfully exhibiting since.
I have also been very fortunate to have received several corporate commissions over the last few years including Nespresso, The Auckland City Council and Orcon. Being invited to participate in the Haier Big Hoot has been another amazing opportunity and I have thoroughly enjoyed the challenge of applying my style to a 3-D, larger than life-sized owl.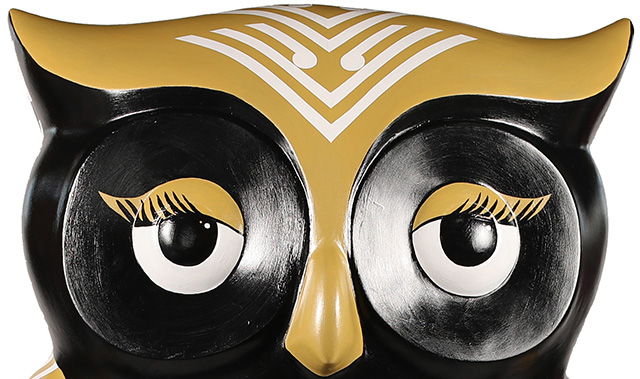 How would you describe the style of your art?
I consider myself a contemporary New Zealand artist. My design background has greatly influenced my style, and although many believe my screenprints are from digital illustrations, they are reproduced from large, original, hand-painted canvases. I enjoy setting myself the challenge in such a technological age of creating something hands-on, visually impacting and geometrically technical using old-school methods of tape, rulers and hundreds of tiny measurements.
My works are a reflection of my perception of life. I choose to see the beauty in everything around me; specifically the beautiful mix of cultures we have in Aotearoa. This is what I incorporate into all of my works, utilising pattern and symbolism. These are directly influenced by the multicultural heritage of my son and I; Fijian, Wallisian, Futunaan, Scottish, Hungarian, English and Kiwi. I have taken personal symbols and patterns from these different cultures and developed into my own style, which then tell my story. My style is culturally diverse and inherently attracts a diverse audience.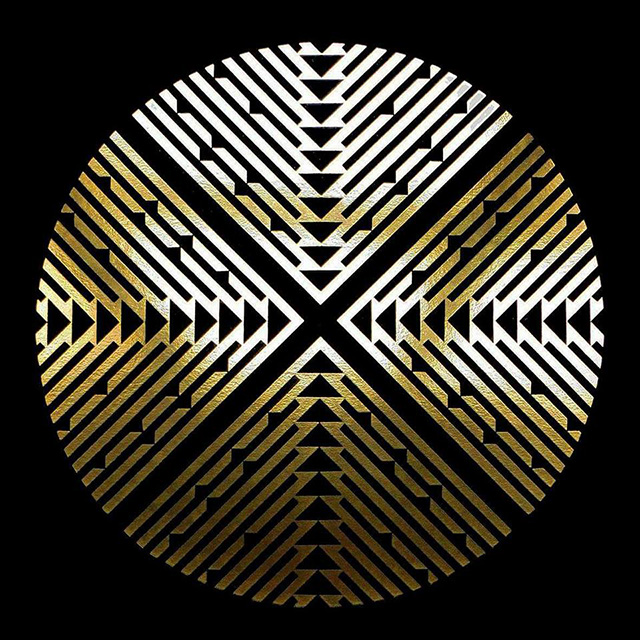 How do you integrate Resene into your art?
I buy Resene testpots frequently for my after-school art classes, as they have an incredible range of colours.
Painting Athena of Aotearoa for the Haier Big Hoot has been my first introduction to using entirely Resene paint from beginning to end for an artwork and I was very impressed with the quality.
I was fortunate in the fact that Resene had just released their new formula for the metallic range, which is really beautiful and also has an amazing range of colours.
What inspired the colour scheme for your owl?
Athena of Aotearoa represents myself as an artist. I wanted my design to reflect multiculturalism, beauty and wisdom. I wanted my owl to be depictive of my work.
In my most recent solo show Perception at Allpress Studio in August last year, my entire show was black, white, copper and gold. I feel black and white are commonly representational of Aotearoa, and gold speaks of energy, vitality, light and wisdom. Athena is the Goddess of Wisdom and I wanted her to encompass these qualities.
As this project is specifically to raise funds for Child Cancer Foundation, I also wanted her to represent a strong, maternal figure, watching over her children of Aotearoa.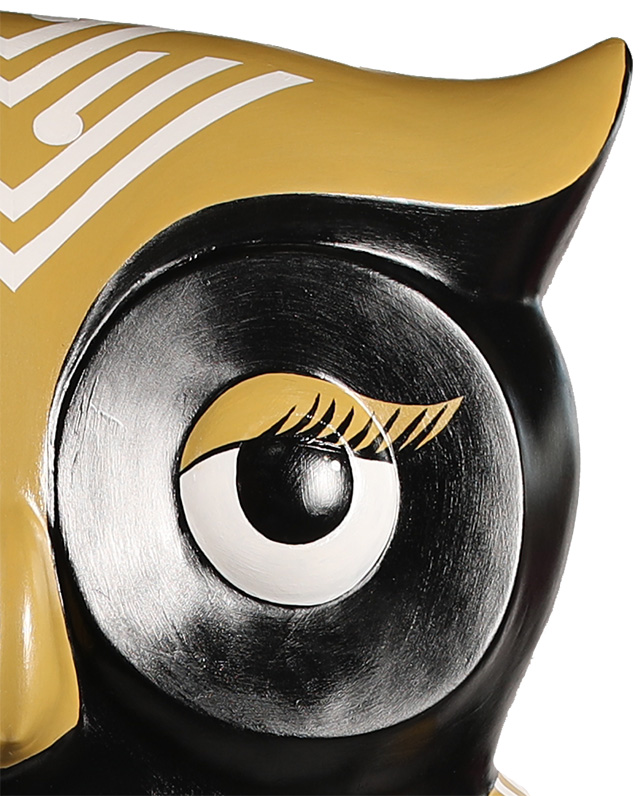 What's the next big project you're working on?
I'm working towards my next solo show at Allpress Studio early next year, inspired by Europe and some incredible art, no doubt.
See more of Anna's work at www.annaleyland.co.nz. Find out more about the Haier Big Hoot trail at www.thebighoot.co.nz.