►
◄
latest
habitat tv
blog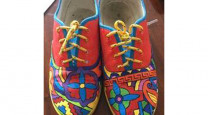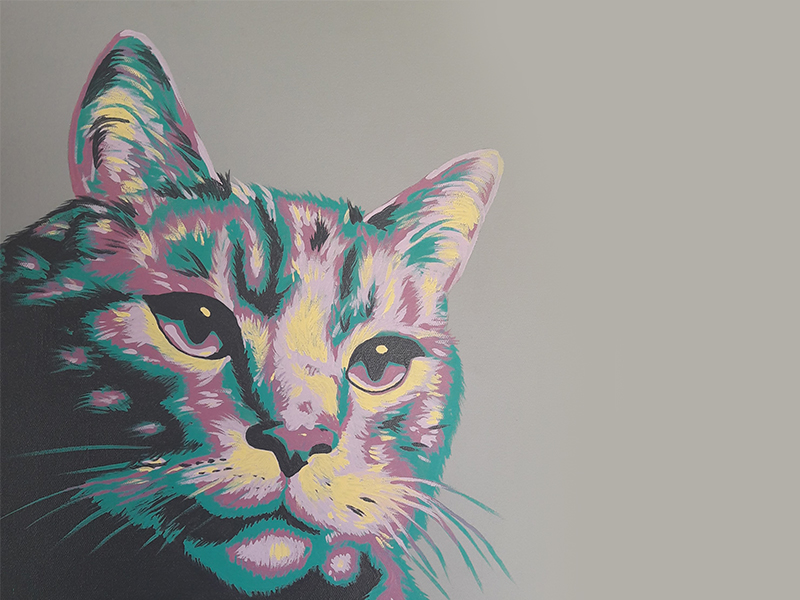 Annie Kelly's pop art inspired animal portraits are totally pawsome
16 Sep 2020
For Annie Kelly, art has always been a way to express her fondness for animals. Believe it or not, even her 7th form painting portfolio was themed around raccoons. Nowadays Annie tends to stick with domesticated creatures, using Resene paints to create incredible tonal animal portraits of the furry friends in her life. "It's like a love song through painting," Annie explains.
Each of Annie's incredible portraits is a labour of love too, taking up to 10 hours to complete. After drawing inspiration from photos of her subjects and manipulating the image to help her select the right colour palette, Annie preps her canvas with a light colour like Resene Frozen and sketches the image in pencil.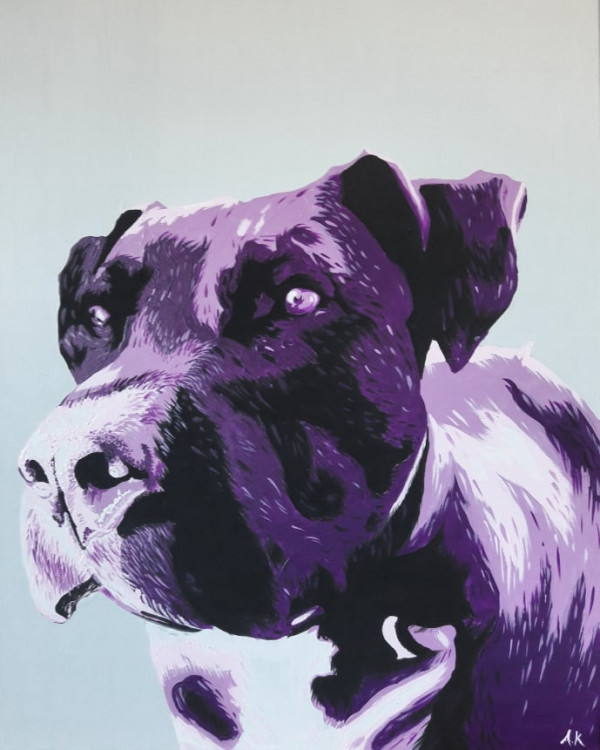 One of a pair of commissioned works, Annie created this portrait of Des using Resene Quarter Silver Chalice mixed with Resene Dusted Blue for background as well as Resene Black, Resene Plum, Resene Butterfly, Resene Alluring, and Resene Quarter Silver Chalice.
When it's time to go in with Resene paints Annie starts with the darkest shade and blocks out the shadowy areas and works her way through to the lightest colour in her palette. Getting the finishing details right is often the most time consuming part of the job. "sometimes it will take me days to finish as I have to stop and come back with fresh eyes," Annie says.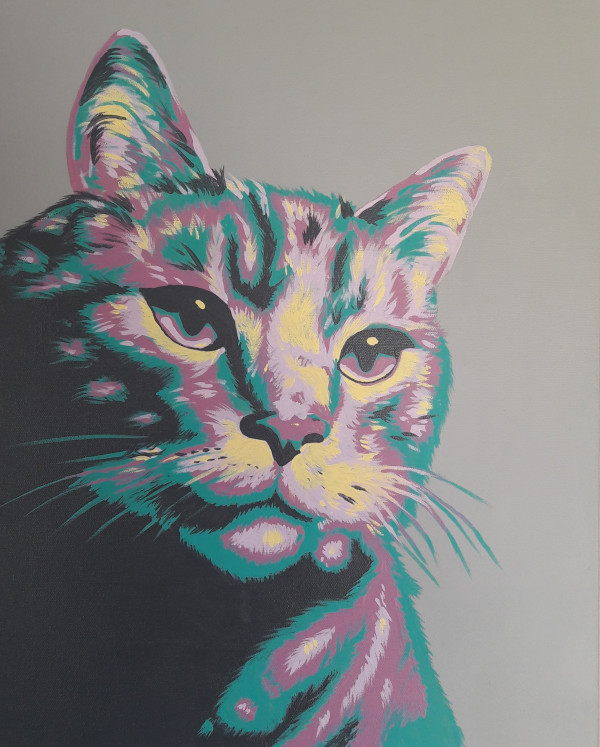 Annie used Resene Java, Resene Butterfly, Resene Perfume and Resene Moonbeam in this portrait of her rescue cat Tango
Inspired by pop artists such as Andy Warhol, Annie loves to have fun experimenting with colour and creating vibrancy using different palettes. "At the moment I am painting a fun series of cartoony, underrated birds of NZ. Resene paint colours are giving me fantastic backgrounds to work on and make these birds pop," she says.
Annie's favourite subject to date is a feline close to her heart, her rescue cat Tango. "He is my first pet as an adult, so it was really special to paint him. I knew I was on the right track when my husband was shocked that it looked like him!" says Annie.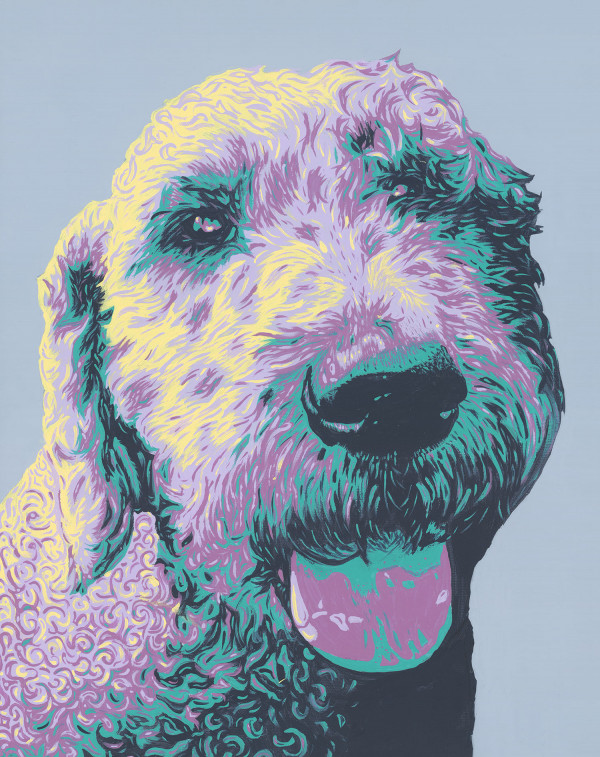 For Christmas Annie painted this portrait of her parent's dog Chester. She used Resene Java, Resene Butterfly, Resene Perfume and Resene Moonbeam. The background is in Resene Frozen.
The encouragement of her husband and family have been a great encouragement to Annie, who has been hesitant to share her artwork for fear of negative critique. "My husband and my family have been my biggest supporters… as long I keep making art for me, and my family have my back, it's all going to be fine," shares Annie.
As much as she likes to try out new shades, Annie is often drawn to grey and blue tones and finds there is one colour she gravitates towards time and time again. "I keep buying Resene Butterfly and getting it home and realising I already have it. So, I guess I'm drawn to that colour for some reason!" Annie jokes. Sounds like the perfect excuse to paint more portraits!
See more of Annie's incredible artwork on her Instagram and Facebook pages.
images: Annie Kelly