►
◄
latest
habitat tv
blog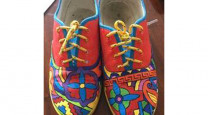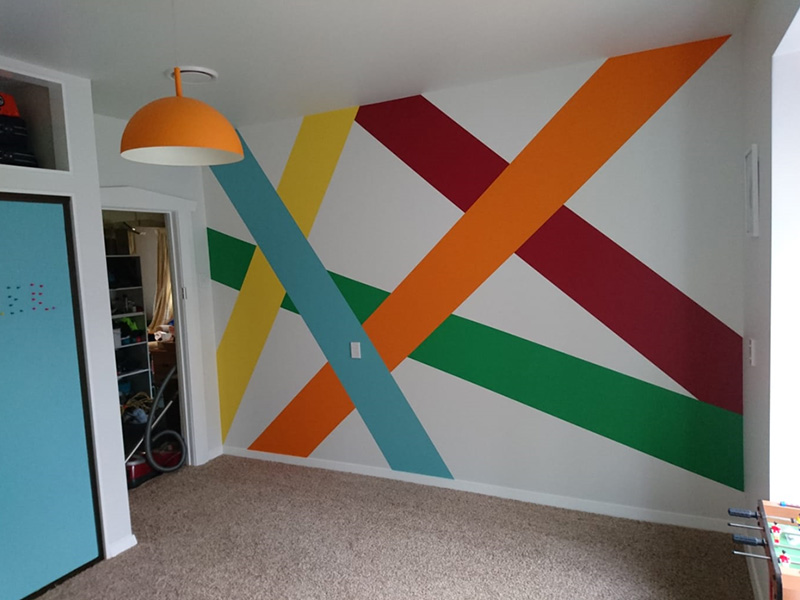 Aron Taaffe creates colourful mural in son's bedroom
19 Feb 2020
Adding bold pops of colour to a bedroom is nothing to fear – something Décor Decorators' Aron Taaffe knows well. A master of colour, Aron has spent the last 25 years as a professional painter, and was able to use his expertise when tackling a very necessary project in his own home.
"We needed to re-do our son's bedroom, and because it's a dark room we wanted to add a heap of colour to liven it up," says Aron.
While brainstorming potential colours and looks, Aron came up with a striped pattern. "We then designed our idea using a Resene fandeck." The result is a bold, energetic look that's well and truly ushered the room's previous darkness away.
Set against a backdrop of Resene Half Milk White, Aron's stripe design utilises a palette of electric Resene colours including Resene Wanted, Resene Energise, Resene Wild Thing, Resene Left Field and Resene Hope. "In my time painting I've learnt quite a few tricks and tips to getting an excellent finish from all my old co-workers and bosses. I was lucky enough to be trained by a painter who wasn't afraid to give things a try," says Aron.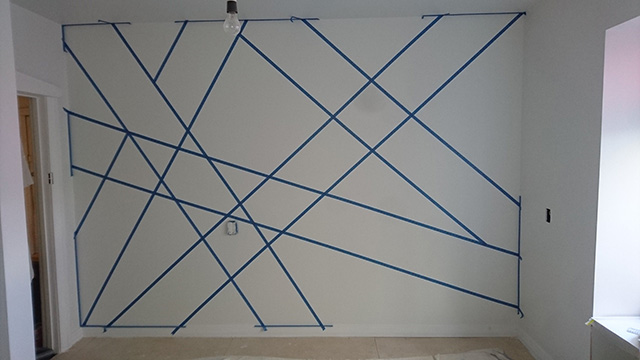 Background wall in Resene Half Milk White featuring tape outlines for the stripe design.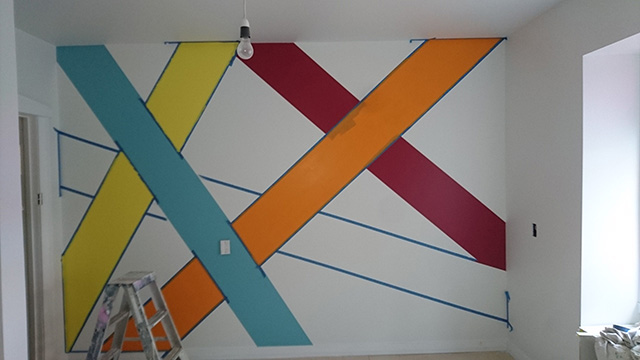 The work in progress featuring Resene Half Milk White (background wall) and stripes in Resene Wanted, Resene Energise, Resene Hope and Resene Wild Thing.
This artistic home project wasn't without its challenges however, with the actual execution of the stripes proving to be an extra hurdle. "It took a long while to tape up the stripes and getting the lines straight. They are 400mm wide which was difficult to achieve at the top and bottom due to the angles," says Aron.
To tie the look together, Aron opted to bring some of the feature wall colours onto other elements of his son's room. The wardrobe doors have been painted in both Resene Wild Thing and Resene Hope. The door featuring Resene Hope also acts as a pin board for school art to be displayed on. To match the vibrant Resene Energise stripe, the same colour was also added to the room's lampshade – a bright idea!
Aron's choice to use Resene Half Milk White goes beyond it being a great neutral. "It's nice and light to brighten a darker area, but still has a tint of cream to add a bit of warmth. I've been using it up and over the walls and ceiling, so in different lights, it appears to be different colours."
As for his next project, Aron has plenty to keep him busy in his own home.
"I'm working on the entrance at the moment. It'll be wallpaper up top with panelling around the lower third. Eventually I will do a feature on my daughter's bedroom wall, but we're having trouble deciding!"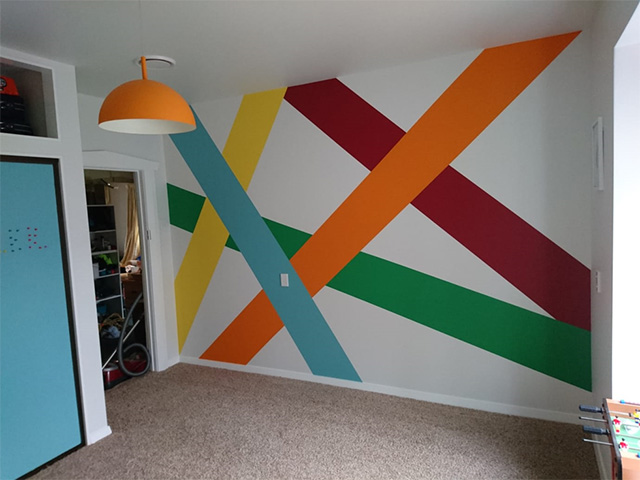 Background wall in Resene Half Milk White. Stripes painted in Resene Wanted, Resene Energise, Resene Wild Thing, Resene Left Field and Resene Hope.
painter and images Aron Taaffe