►
◄
latest
habitat tv
blog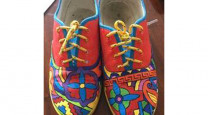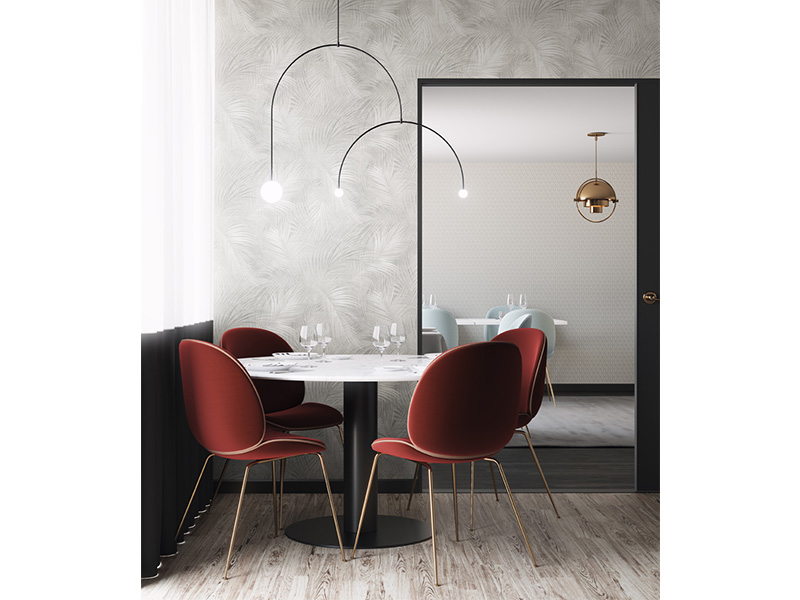 Art Deco-inspired looks could not be more in right now
30 Apr 2019
With its simplified forms, daring colours and marked geometry, the Art Deco styles that were originally popular in the 1920s are currently enjoying a second youth.
Art Deco revival looks are all about having fun and rediscovering what's essential – then adding in a sense of glamour and luxury. Chaise lounges (or 'fainting sofas'), folding screens and console tables are all back while alabaster, velvets, smoked glass and gilded metallics have also made their return to prominence. But, it's the profusion of patterns and texture that is perhaps the most obvious indicator of these looks.
If you dare to bring the drama of the roaring twenties into your home, a stylish and swanky wallpaper is the perfect place to start. Try one of these designs from the Resene Wallpaper Collection – available from your local Resene ColorShop – to introduce some serious style.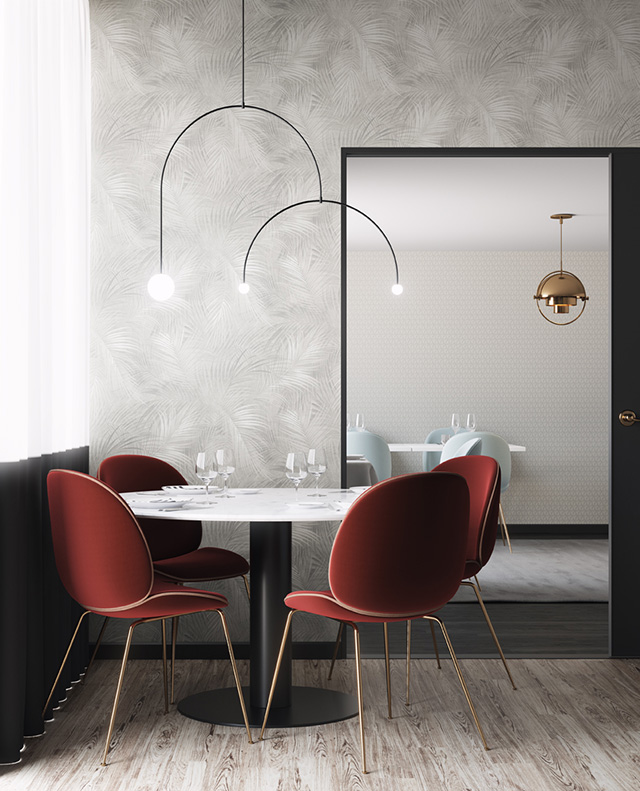 Resene Wallpaper Collection GLA903 has a subtle textural frond pattern, but its neutral palette lends itself beautifully to a range of schemes. It looks particularly perfect in this art deco revival dining area, paired with rounded shapes and bordeaux-coloured velvet chairs. Build your own scheme inspired by this look with Resene Dynamite, Resene White Pointer, Resene Double Ash and Resene Dark Web along with timber flooring finished in Resene Colorwood Whitewash.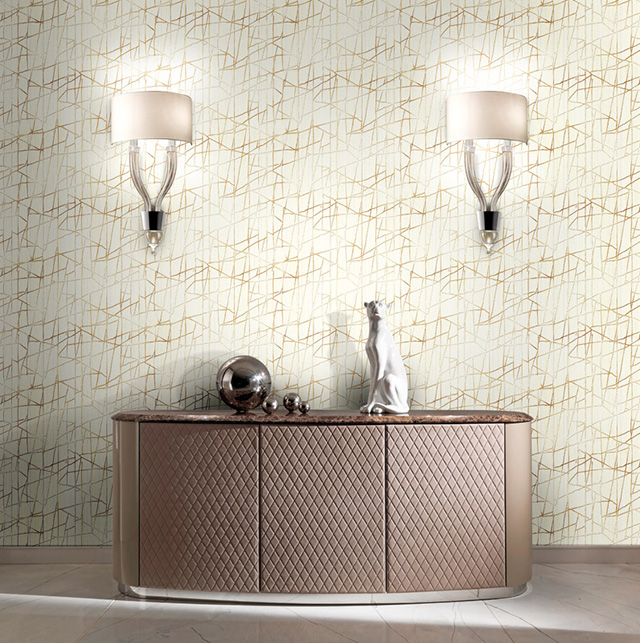 The quilted look of this sideboard with its marble top is just about as art deco revival as it gets, but it's Resene Wallpaper Collection Z44553 that really seals the look. If you'd like to keep things fairly neutral, like in this room, try pairing it with a warm white, such as Resene Half Spanish White, go for Resene Colorwood Mid Greywash or Resene Stonewashed on the trim and floor, add accessories and accents in Resene Sixth Sense, Resene Rocky Mountain and Resene Rebel and finish with chrome metallics.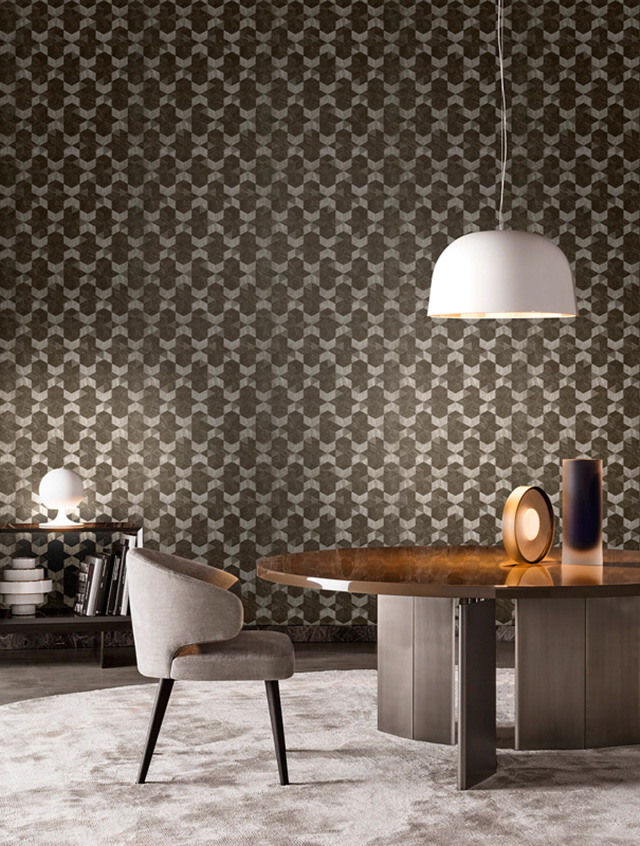 The art deco-esque repetition of round shapes is very evident in this space, as is the tell-tale high gloss finish of the dining table. The tile-like pattern of Resene Wallpaper Collection Z44523 adds to the dramatic feel of the space and complements a warm neutral palette beautifully. Try it with key furniture pieces in Resene Napa, timber flooring in Resene Colorwood Iroko natural wood stain and add extra interest with accessories in Resene Sambuca and Resene Bi Hoki.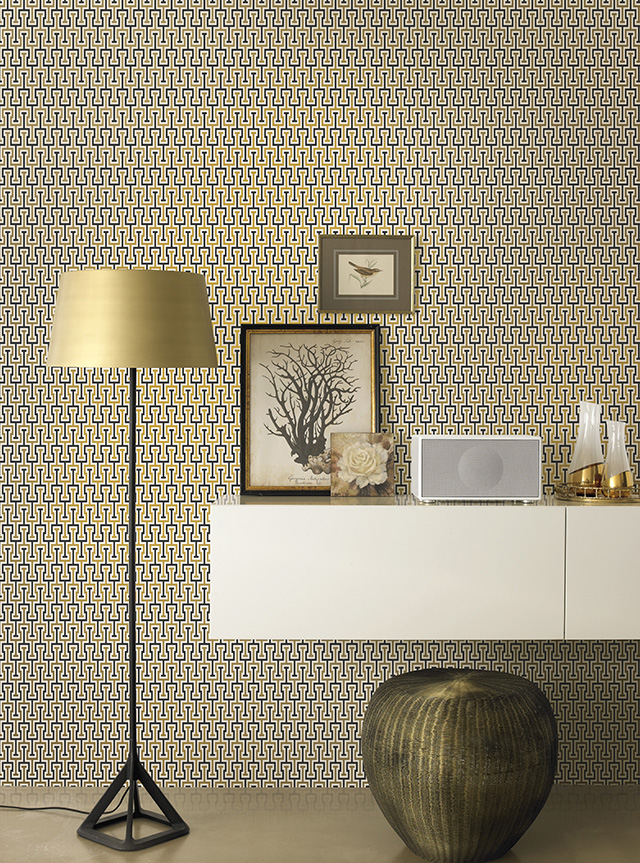 The glamour of the art deco era isn't lost in this glittering room, especially with the addition of Resene Wallpaper Collection 525328, an eye-catching gold keyhole pattern. Play it up with Resene Noir details, a mix of metallic accessories painted Resene Solid Gold, then balance out the look with floors in Resene Grey Olive and a warm white like Resene Rice Cake for the joinery.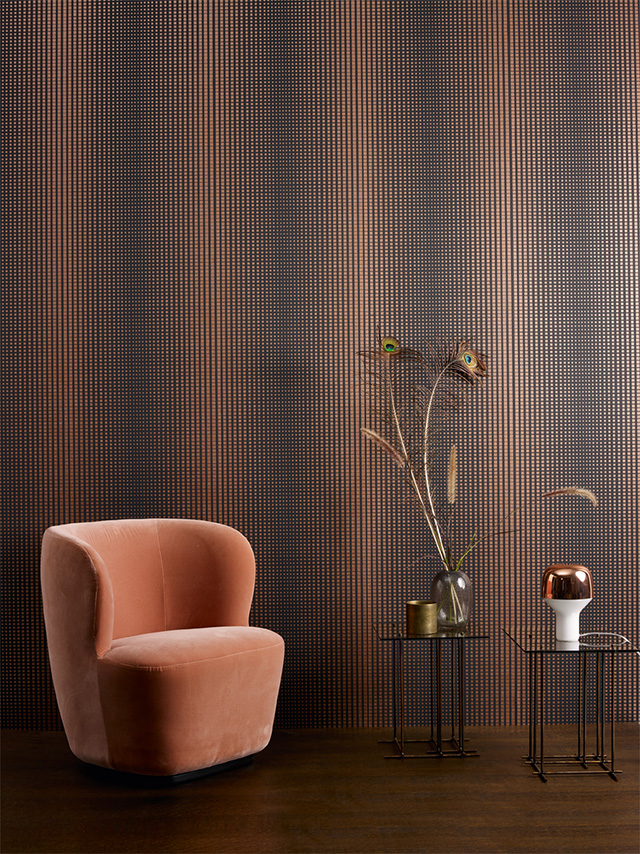 This classic art deco style chair shape has recently resurfaced in contemporary design – and we are all for it. Not only is it compact and comfortable, this particular version, with its faded strawberry-pink velvet, is spot on trend. Resene Wallpaper Collection GLA1002 picks up that same colour and pairs it with a dark charcoal. For a swoon-worthy lounge fit for Marlene Dietrich, try it with timber floors in Resene Colorwood Jarrah natural wood stain, Resene Suits on non-papered walls, and furnishings and accessories in Resene Just Dance and Resene Rose Gold. And, of course, don't forget the peacock feathers!