►
◄
latest
habitat tv
blog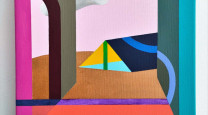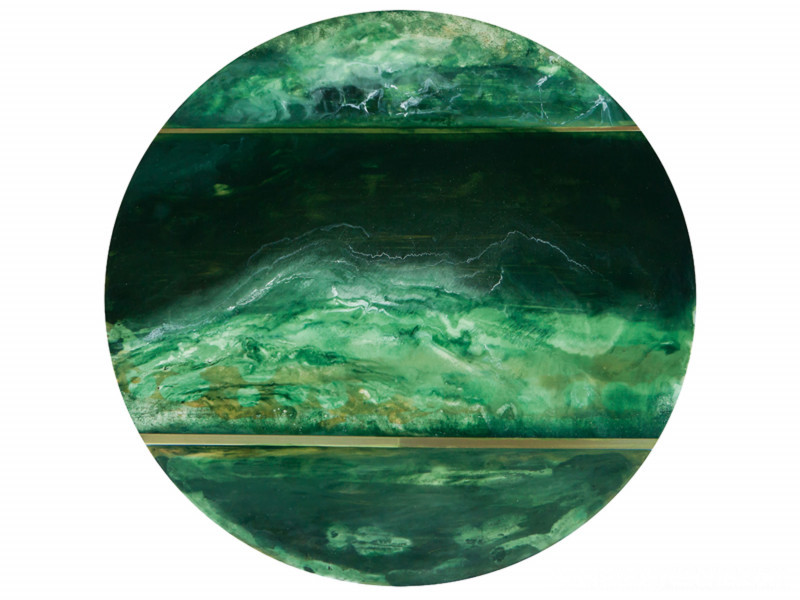 Artist Natalie Walker's river inspirations and elegant pounamu pieces
20 May 2021
Contemporary artist Natalie Walker is a jack of all trades when it comes to creativity. Working with a range of mediums from ink and paint work to detailed pounamu-inspired resin art Natalie's elegant works are brought to life using Resene products.
The busy mum to nine-year-old Milan, Natalie says her work represents cultural identity and she has a particular affinity for pounamu.
"I have a love of interior design and spending time at the river fossicking for pounamu," she says.
"The pounamu I find gives me the inspiration to create my pieces and the connection to the river can be seen in both styles of my artwork."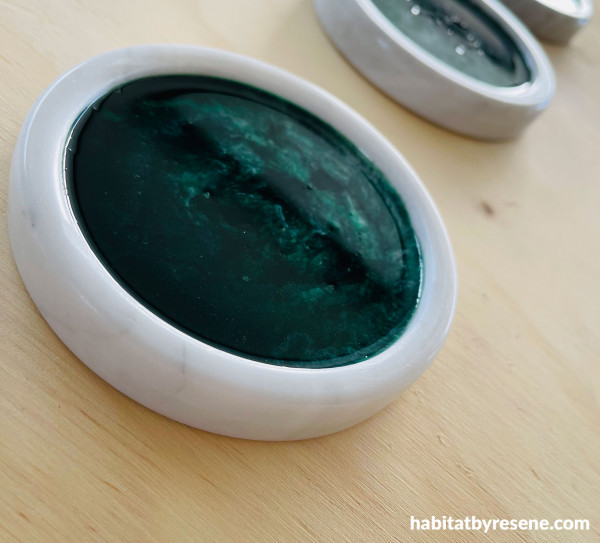 These pounamu works set in marble stone are part of Natalie's Wahine Matike Pounamu Series. 12cm in diameter, Natalie used Resene Forest Green and Resene Triple Black White combined with resin to create the coasters.
Natalie's pounamu artwork is time consuming and intricate. She replicates the pounamu she collects using a mixture of Resene paints and resin. "These pieces are something that I create as I go," says Natalie, who started creating pounamu artwork as a therapeutic release. "I don't have any form or structure to what I design.
"I just create whatever comes to mind, letting the inspiration flow naturally."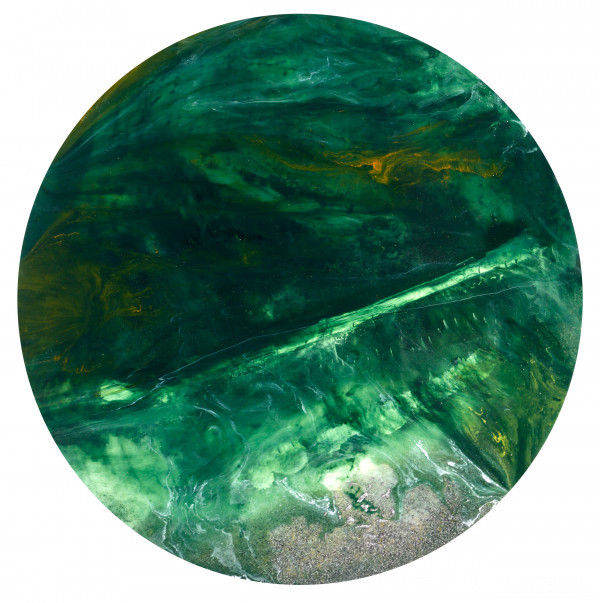 Part of her Wahine Matike series, this pounamu piece is 55cm in diameter and uses resin combined with Resene Palm Leaf, Resene Forest Green, Resene Alabaster and Resene Weathered Orange.
One of Natalie's favourite pieces she has created was a piece from her Wahine Matike Pounamu Series. "It's the one piece I am actually one hundred percent happy with," says Natalie.
Natalie also uses a range of Resene paint to create her rich and textured ink paintings. "I love the earthy tones of the Resene range," says Natalie. "I'm drawn to those tones.
"Resene paint is of a high quality and there is an extensive range of colours to choose from."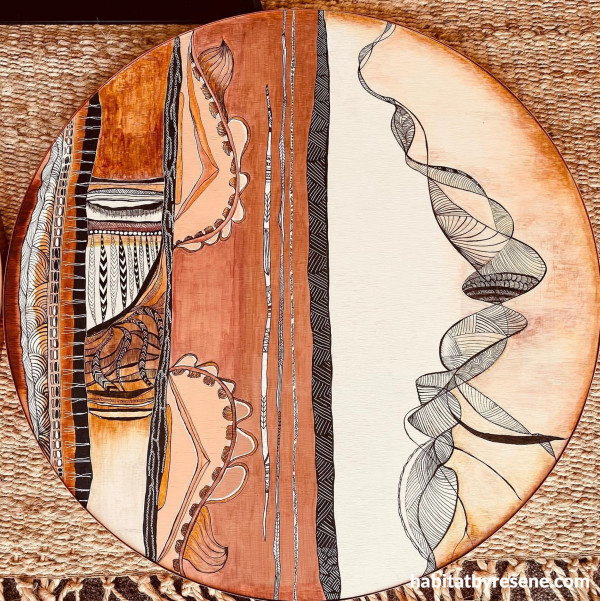 Natalie's earthy ink work is comprised of Resene Tuscany, Resene Soulful, Resene Triple Black White and Resene Weathered Orange with a crisp Resene Triple Black White base and outlines in Resene Black.
Depending on the size, Natalie's detailed ink pieces can take up to three weeks to complete. She uses layers of Resene paint in earthy tones such as Resene Hot Toddy and Resene Beethoven followed by intricate outlines in black ink and pen to create the compositions.
Natalie is drawn to dusty orange hues. "Resene Tuscany is my ultimate favourite colour," says Natalie. "I even painted my last bedroom that colour, which looked amazing against my velvet peacock teal drapes."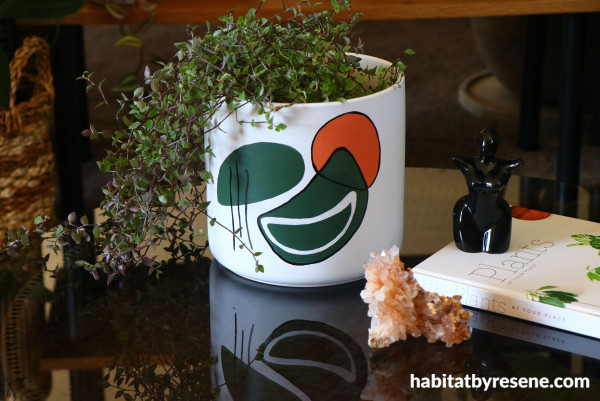 Her newest creative adventure has seen Natalie designing plant pots. Abstract shapes mimic the curvature of the pot and are painted in Resene Forest Green, Resene Hot August, Resene Black and Resene Triple Black White.
Natalie's creativity has recently extended to painting plant pots. She creates abstract designs that ebb and flow with the curve of the pots, painting then in rich colours such as Resene Forest Green and Resene Hot August.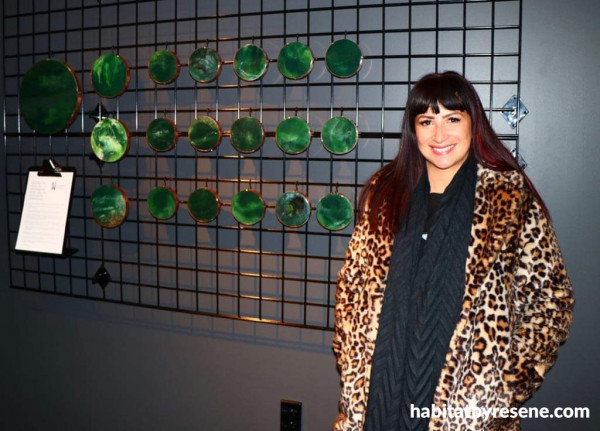 Artist Natalie Walker with her pounamu work for Ngai Tahu Tourism.
You can follow Natalie's creative journey here or view her website
Published: 20 May 2021