►
◄
latest
habitat tv
blog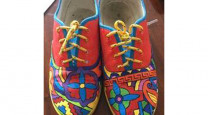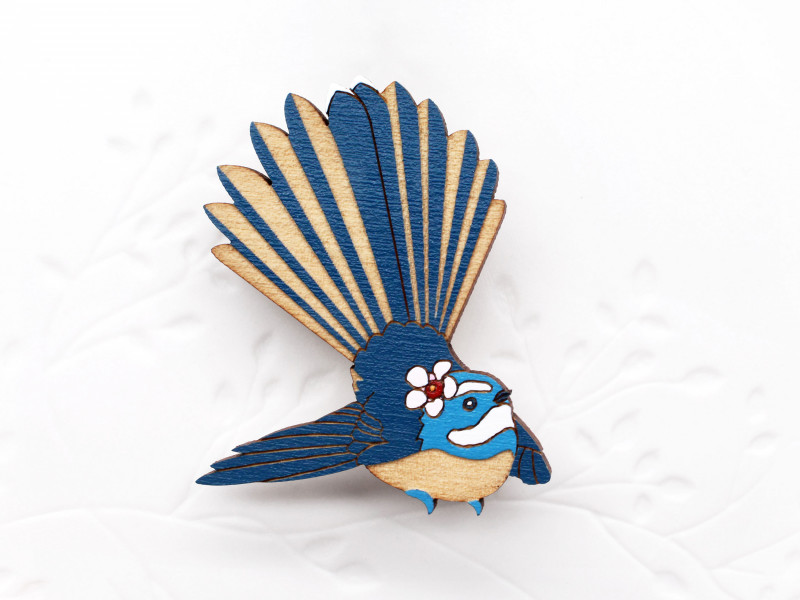 Artist's designs soar to new heights with playfully painted native bird jewellery
31 Mar 2021
Artist Felicity Meade has us all aflutter with her playful jewellery pieces. Inspired by kiwiana, her wooden necklaces and brooches have taken flight across New Zealand.
"My work is inspired by my inner child, wild imagination and love of nature," Felicity says. Her cute and colourful designs are part of her small business, Little Wolf Studio, and are made from laser cut wood hand painted using vibrant Resene colours.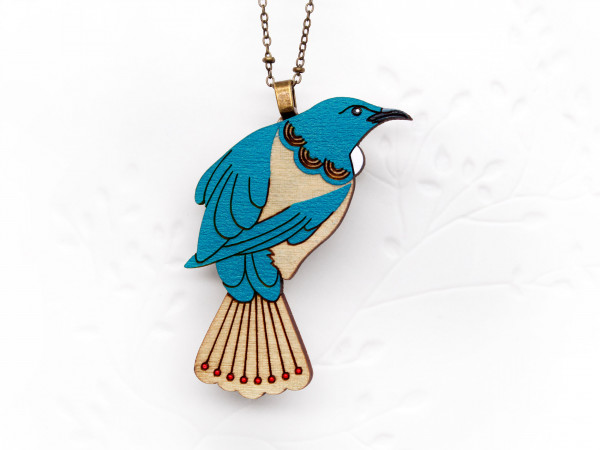 This lively Tui necklace uses Resene Guru for the base colour with pops of Resene Poppy and Resene White for the tiny detail. Felicity says she's lucky to have a steady hand and good attention to detail.
Felicity's creative process begins by lightly sanding a wooden board before painting it with a base colour. The laser cutter then cuts out her design, engraving away the areas of detail to reveal the wood. Felicity then uses white vinegar and a toothbrush to clean off any unwanted burn marks. She uses different Resene paints to get her colours just right, her favourite is Resene Niagara with its turquoise hue. Painting on the detail with a tiny brush can prove to be a challenge, but Felicity says she's lucky to have a steady hand. She then varnishes the pieces before gluing on the hooks and pins. "I think my favourite piece would have to be my fantail necklaces," says Felicity, who uses Resene Billabong for the base of the fantail design. "They require a lot of time and patience but they're definitely worth it!"
As a part time graphic designer, Felicity loves the creative freedom that jewellery making gives her. Customer satisfaction is a constant motivator when it comes to creating work. "Since my work is so personal, it's like they're buying a little piece of me," Felicity says. "It's a huge buzz knowing that you have made something that someone likes enough to spend their hard-earned cash on."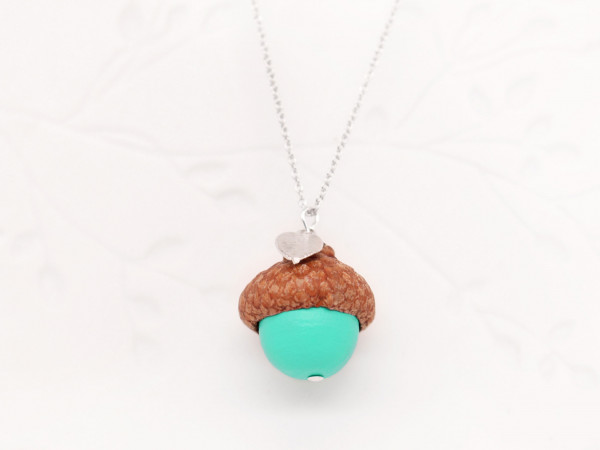 Felicity also sources materials straight from nature. This unique acorn necklace is painted in Resene Niagara.
Felicity first began making jewellery eight years ago while she was studying. In the beginning Felicity gifted jewellery to her friends and family but the business has grown to have a strong following and Felicity now sells her work through Little Wolf Studio's website and social media and the Encraftment Markets held in Christchurch twice a year.
"The focus has always been on enjoying the creative process and I hope that never changes."
Take a look at Felicity's store and follow Little Wolf Studios on Facebook for more of her crafty creations and progress pics.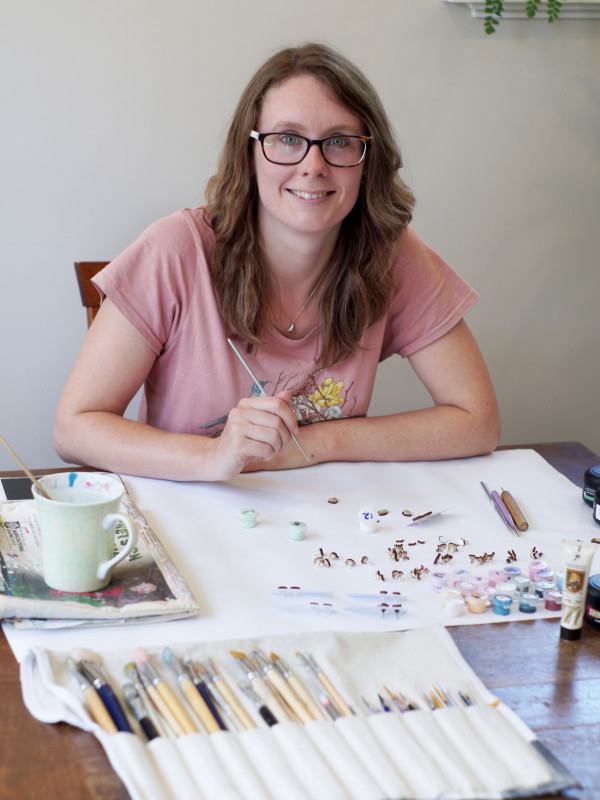 A child at heart, Felicity gathers her inspiration (and sometimes her materials) from the great outdoors.